11 things you may not know about Asian festivals
Asia spans a huge variety of countries, cultures and religions. Learn more about everything from the Lunar New Year celebrated across the region and India's Diwali to the myths and legends behind lesser known festivals.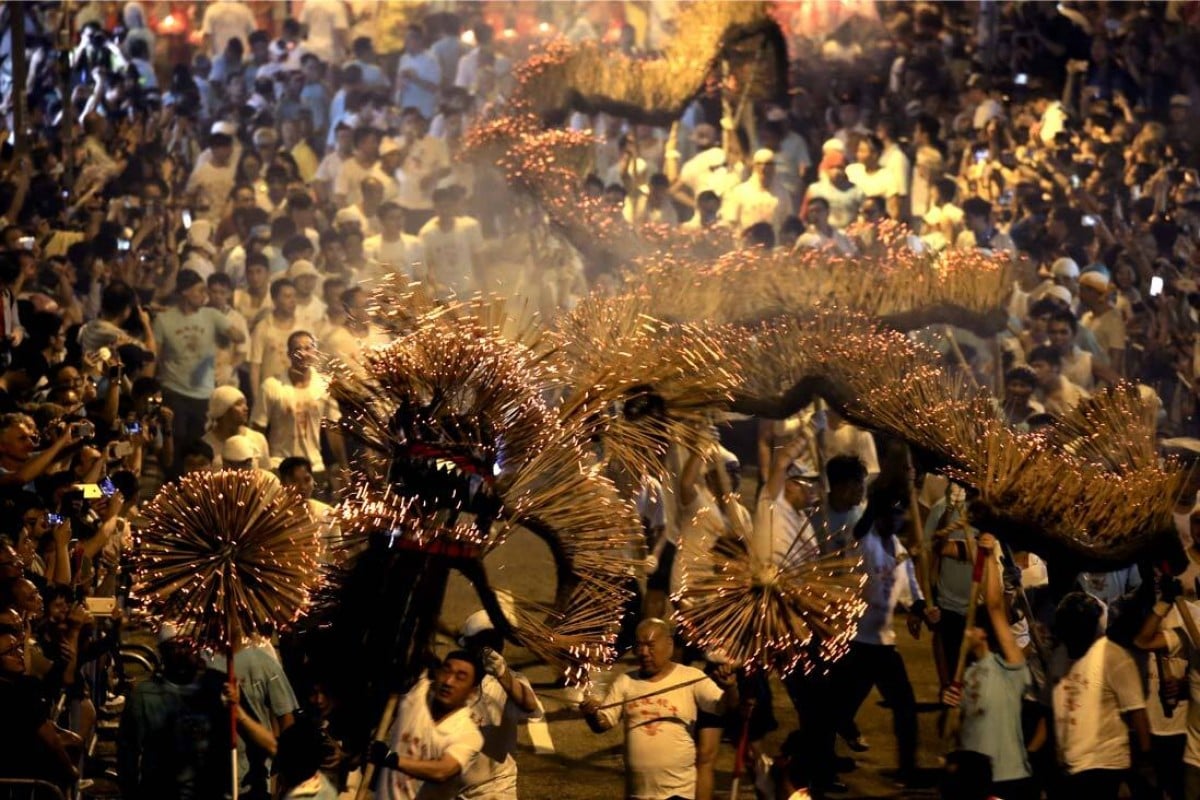 Holi is the Hindu festival of colours, which celebrates the triumph of good over evil, and involves people throwing dye powder over one another. Learn more
People really let down their hair for this holiday. Um, Holi-day. Photo: EPA-EFE
2. What is Mid-Autumn Festival all about?
Chinese legends, lanterns, and mooncake mountains in Hong Kong explained. Learn more
Colourful lanterns are a hallmark of the annual Mid-Autumn Festival. Photo: Sam Tsang
Observed by Muslims around the world, this is a time of fasting, prayer, reflection and community. Learn more
Ramadan is a joyous time for Muslims.
4. What is the myth behind the Dragon Boat Festival?
The festival pays tribute to a much admired poet who made the ultimate sacrifice after a massacre in his homeland. Learn more
Participants compete during The Dragon Boat Festival in Aberdeen last year.
5. What is the Dragon Boat Festival?
The annual festival celebrates the life and death of Qu Yan, a famous Chinese poet. Learn more
The team gives the practice their all, even when it means getting soaked
6. What is the Cheung Chau Bun Festival?
An annual Taoist celebration held on the small Hong Kong island of Cheung Chau. Learn more
Some climbers get in a little practice before the event.
Navroz, or Nowruz, is the Persian New Year. Learn more
The festival of lights; a major festival celebrated in India and around the world by Hindus, Jains and Sikhs. Learn more
9. What is Rosh Hashanah?
This holiday is the holiest day in the Jewish calendar. Learn more
These items are important symbols for Rosh Hashanah
The Jewish Festival of Lights celebrates the rededication of a temple during the Maccabean Revolt. Learn more
The holiday celebrates miracles – and food!
11. What is dragon boating?
A traditional Chinese sport which is practised during the summer Dragon Boat Festival, and which is now a competitive global sport. Learn more
Sign up for the YP Teachers Newsletter
Get updates for teachers sent directly to your inbox
Sign up for YP Weekly
Get updates sent directly to your inbox