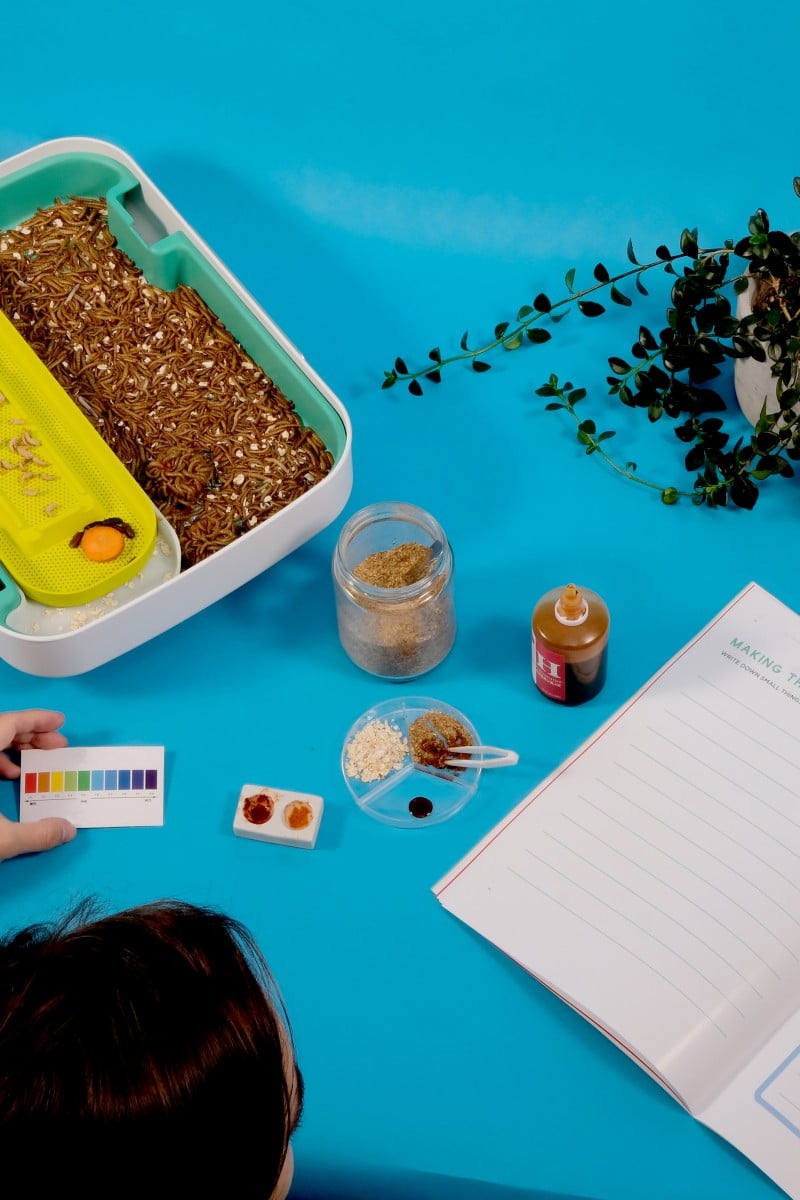 Livin Farms wants to educate young Hongkongers about the importance of finding healthy and sustainable food sources
By YP cadets Amber Kwok and Orion Chan
|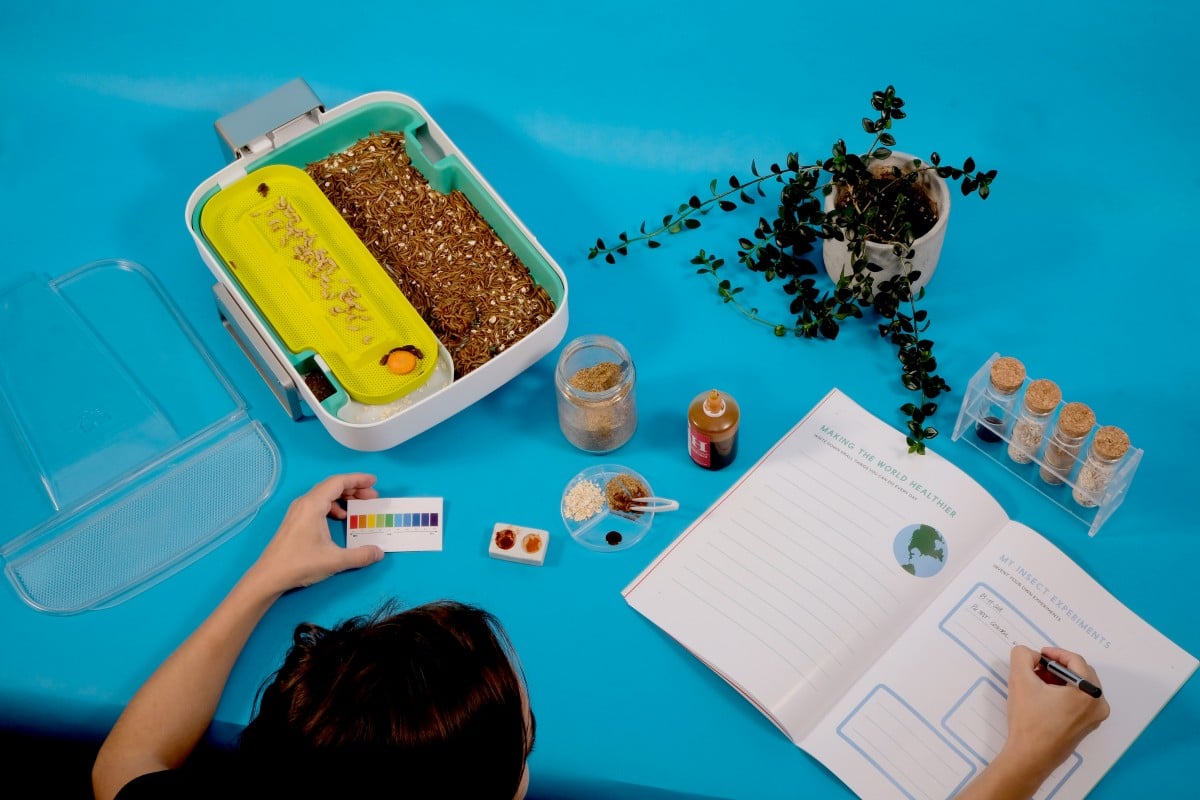 The Hive Explorer can teach students about the science - and ethics - of food production
Livin Farms is a start-up with a unique message, and an even more unique product. The Hong Kong-based company believes in promoting sustainable, locally sourced food. How? By encouraging people to grow and eat their own insects.
Founded in 2015, the company's first product was the Hive Home, an indoor insect farm which uses food waste to produce protein-rich, edible mealworms that in turn create little waste themselves.
With the Hive Home already available in 38 countries, the company is now launching the Hive Explorer, a compact, travel-size version of the product which can be used as an educatinal tool in schools or at home, to teach students about the importnace of sustainable farming. 
Solving HK's landfill problem with mushroom power: how this non-profit upcycles organic waste into edible fungus
Speaking to Young Post, company founder Katharina Unger explained that "Hong Kong's food sources are very unsustainable; nothing can be grown here. So much waste is produced and it is all shipped to China." She added that most of us are very disconnected from our food; we don't know how it gets from the farm to our plates. 
Mealworms, which naturally dwell in areas populated by humans, are full of nutritious proteins. One dried mealworm can make up as much as 50 per cent of your recommended daily protein intake. 
Clayton Wong, a biochemist and head of operations at Livin Farms, explained why it really isn't a big deal to eat worms. "The general population, on average, eats up to 500 grams of insects per year," he said. "It gets into our bodies through food. There's an average of one larvae per glass of orange juice and hundreds of insect fragments in chocolate."
Meet the HKU graduate making vegan treats to promote a plant-based lifestyle
What's more, worms can be super tasty: salty and flaky, and with a satisfying crunch, the experience isn't dissimilar to eating a packet of crisps.
"People are usually initially very scared, but they try it, and then they're surprised," Unger explained. And if you're still feeling squeamish about the idea of biting into a bug, don't worry; Livin Farms also sells worms that have been roasted and crushed into a powder, making them much more palatable for newcomers. 
Not only do the mealworms in Livin Farms' Hive products feed on ordinary food waste that would normally clog up our landfills, the company has ensured the products are also waste-free themsleves; even the dung produced by the insects can be composted and used as plant fertilizer. Requiring little water and energy to grow, the insects alos emit next to no carbon emissions.
Unger added that the Hive Explorer "is very robust and does not make too much sound", and its ventilation system keeps the beetles and worms at an ideal temperature and humidity level.
Grassroots Pantry's Peggy Chan dishes on how she founded one of HK's most successful vegetarian restaurants
Livin Farms is also dedicated to working with local communities to promote susatinable eating, from collaborating with local restaurants to providing educational packs along with its products to assist classroom learning. 
Unger said she hopes to assist young people in "recycling food waste, and learning about how this relates to the world and how we can make it a better place."
If insects are the future of sustainable farming, then Livin Farms is already well ahead of the curve.
Sign up for the YP Teachers Newsletter
Get updates for teachers sent directly to your inbox
Sign up for YP Weekly
Get updates sent directly to your inbox