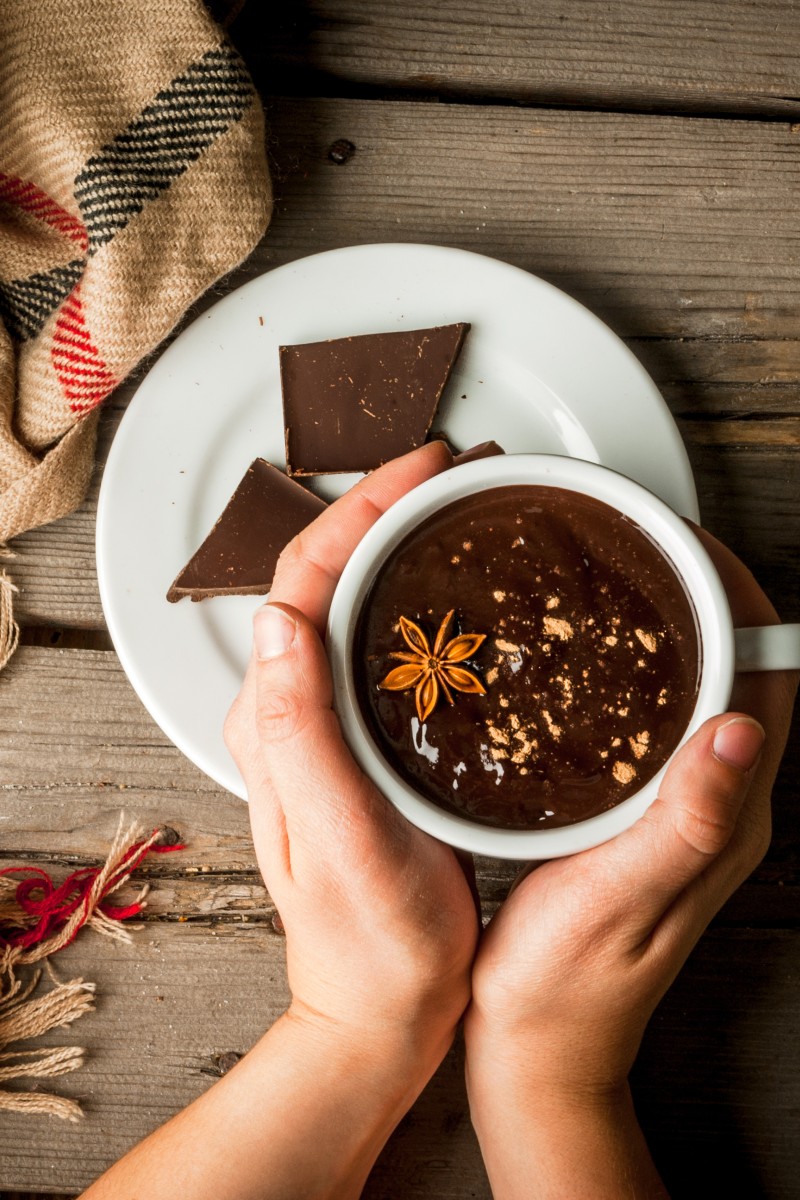 Whether you make it with chilli, mint leaves, or marshmallows, nothing beats a mug of chocolate on a cold winter's day.

Team YP shares their favourite recipes for a hot cup of cocoa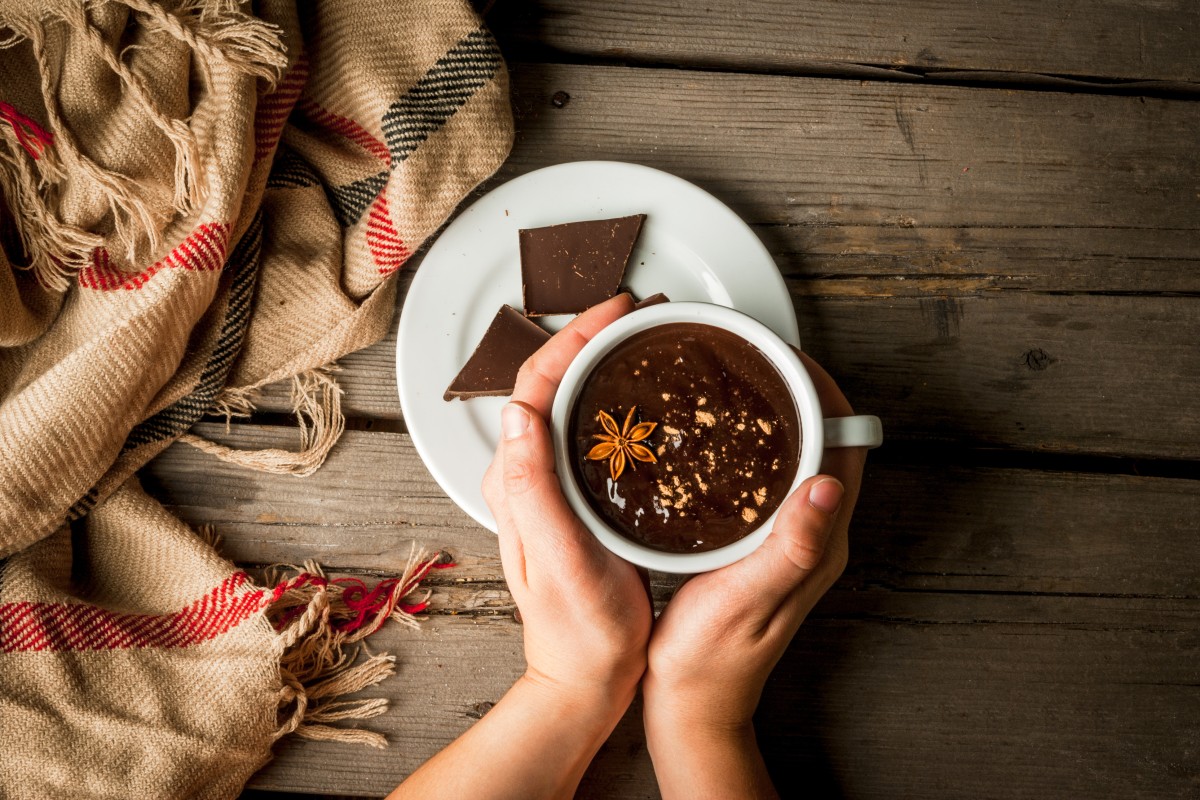 One of the best things about the cold days in winter is the ironclad excuse to treat yourself to a cup of hot chocolate. Young Post has put together a list of our favourite sinfully rich and heavenly sweet hot chocolate recipes for you to enjoy.
The Aztecs were the kings of chocolate, so let's honour them with a spicy version of the drink.
Heat up a saucepan of milk and add a couple of cinnamon sticks to it. Remove the seeds out of a big Thai red chilli and cut it into three pieces. Add that to the milk and bring it to the boil. Take it off the heat and let it brew for around 10 minutes. Strain out the chilli and cinnamon from the milk and return it to the stove to slowly reheat. Don't let the milk boil. Add about 150g chopped plain chocolate, and keep the temperature low until the chocolate has melted. Add a pinch of salt. Finally, dress with whipped cream or whatever your favourite topping is.
Susan Ramsay, Editor
11 winter hacks to keep you warm as we reach "omg I can't feel my face!" temperatures
The key to a good hot chocolate is adding a mountain of marshmallows on top of it, so that you can't even see the hot chocolate.
First, take a metal mixing bowl and place over a pot half-filled with boiling water. Then, fill it with your favourite chocolate (mine is Lindt plain chocolate truffles). The hot water under the mixing bowl will slowly melt the chocolate; you just need to keep stirring it until it has completely melted.
Then, pour the melted chocolate into a mug and slowly add milk while stirring. Once you are happy with the amount and consistency of your hot chocolate, it's time to pile as many marshmallows as you possibly can into the mug. Enjoy!
Alejo Lo, Videographer
There isn't much of a secret to making a great hot chocolate. You just need some good-quality cocoa and whichever type of milk you normally drink (it doesn't have to be cow's milk). If you have a mini handheld whisk you can make your milk frothy, then dust some extra cocoa powder or crushed mint leaves on top.
Charlotte Ames-Ettridge, Sub-editor
What does caffeine do to your body, what are the side effects, and how much is too much?
I'm pretty lazy (especially in this cold weather), so I like to keep things simple by getting a jar of instant hot chocolate. Then all you need to do is add hot milk, a few marshmallows, and some biscuits for dunking. And the bigger the mug, the better.
Nicole Moraleda, Sub-editor
There's nothing better than a warm mug of extra chocolatey Nutella hot chocolate to beat the cold weather blues. It's really easy to prepare too. Simply heat some milk in a saucepan and stir in cocoa powder and a teaspoon (or two) of Nutella. The result is a mug of thick, rich hot chocolate.
Doris Wai, Multimedia Producer
Easy rice recipes to make leaving home a little easier
When I'm abroad, I don't mind spending a little more money for a cup of nice hot chocolate. But in Hong Kong, I just get Nesquik from the supermarket. All you need to do is dissolve the powder in a little hot water, then add plenty of milk into your mug – quick and easy! Adding sugary mini marshmallows on top is not my thing, but this hot chocolate definitely goes well with Rich Tea biscuits, Digestives or some butter biscuits!
Nicola Chan, Reporter
For the ultimate hot chocolate, melt a bar of plain milk chocolate like Alejo recommends, stirring in some milk as it melts. Once the milk is steaming, remove it from the heat and pour it into your mug. Add some sugar and mix well until it dissolves.
To decorate, spray some whipped cream on top, and stick your favourite chocolate bar into the cream (a Cadbury's Flake works really well!) Add a sprinkle of chocolate shavings, and if you really want to go overboard, pop a peppermint candy cane in there too.
Rhea Mogul, Junior reporter club manager
Sign up for the YP Teachers Newsletter
Get updates for teachers sent directly to your inbox
Sign up for YP Weekly
Get updates sent directly to your inbox