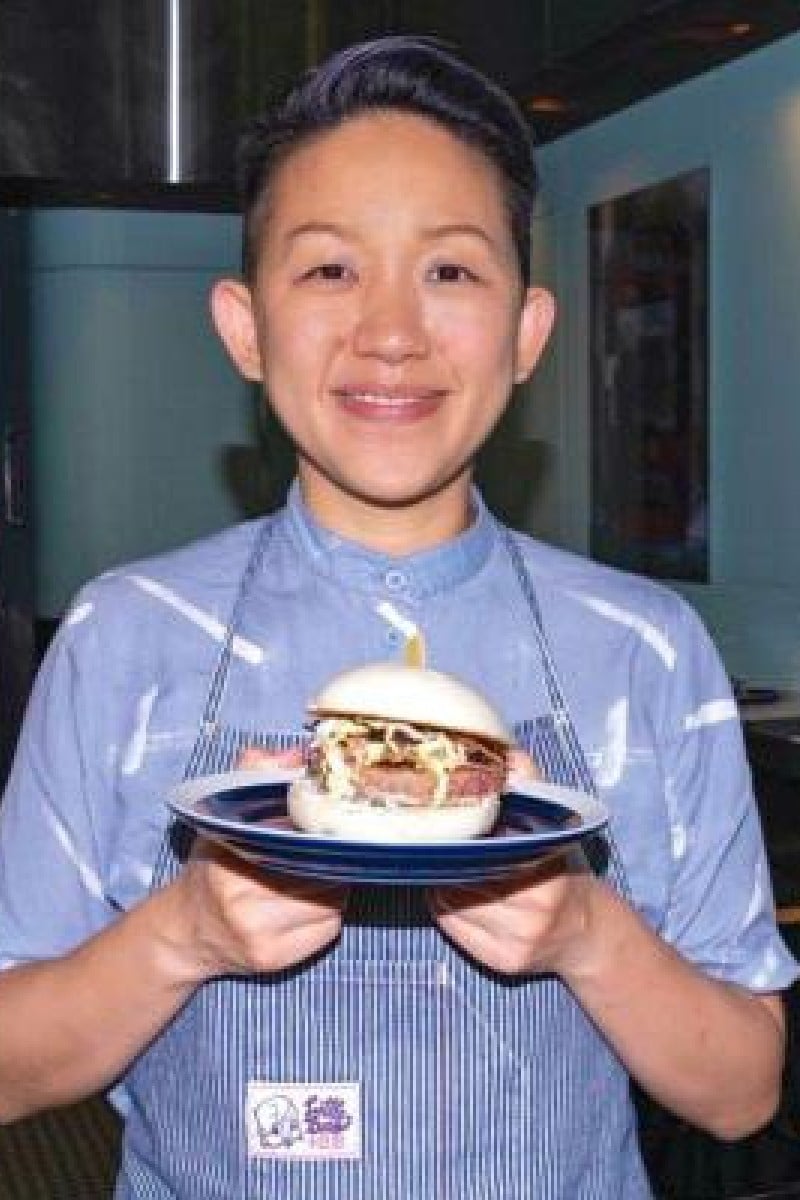 Little Bao founding chef May Chow on business, unpleasant work experiences and the 10,000 hours of practice rule
One of the most celebrated chefs in Asia gives advice on how to find the job you love and the learning process that comes with it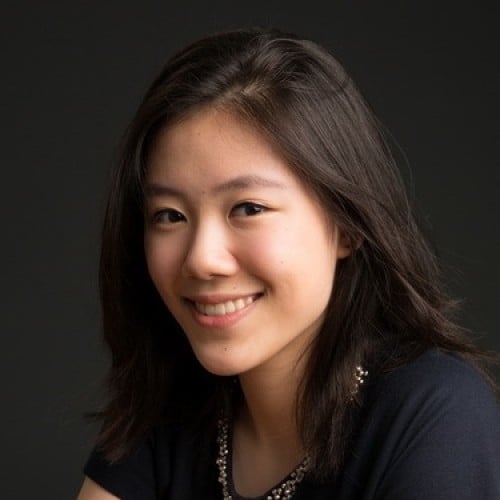 Veronica Lin was a junior reporter for Shenzhen Daily before joining SCMP Young Post in 2012. She left the Post in 2020.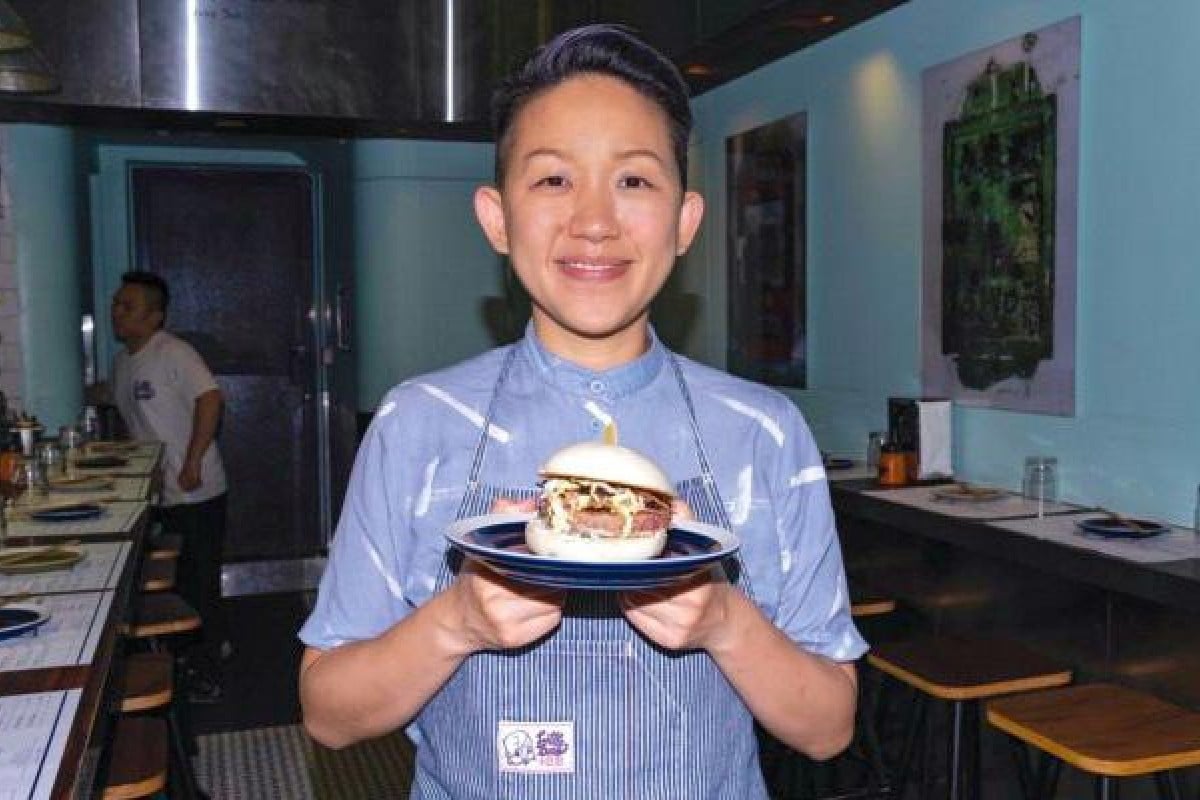 May Chow holding an Impossible Bao.
Sporting her signature short, slicked-back hairstyle and a blue-and-white striped apron, May Chow sits at a table in her famed restaurant, Little Bao Diner, in Causeway Bay.
She casts her mind back to a time when things were very different – when she wasn't one of Asia's most celebrated chefs, with a handful of restaurants both in Hong Kong and Thailand.
"I spent the first 20 years of my life learning what I didn't like to do," says the Canadian-born, Hong Kong- raised Chow. "I had horrible grades in school but was always keen on trying something new."
Her love of experimentation led her from one job to another, before she finally arrived at her true calling. She says trying out different fields is just like "going on a first date". "Try it out, not to get an answer, but an idea of what the job is like," she says.
The 2010s: Avocado toast, matcha, and other foods Hong Kong couldn't get enough of
She believes it's important to visualise not only the career you want, but the lifestyle that typically comes with it.
"When I got my job as a catering assistant, I looked up to the highest-ranking person in the company – imagining not just his title or salary, but what his life is like, his relationships, what he does on weekends," she says.
"You have to be realistic – while his life might look 'cool', he may have reached his 50s without ever having the chance to travel. Ask yourself whether you'd still be happy in this job after 10 years."
Chow says there can also be value in unpleasant work experiences, explaining that they can offer "the biggest learning curve".
"When you're young, you have to give it time," she says, "Scientifically, it takes 10,000 hours and about 10 years to become good at your craft."
Chow acknowledges that during that long learning process, it's easy to feel like "you're going nowhere", but adds that, "once you've maximised your training ... that's where the fun begins".
While she no longer works 16-hour shifts these days, she still keeps herself busy with team meetings and with developing new recipes.
"I wake up at 8am, and before 10, I do everything that can be done solo," says Chow. "After that, I meet up with my Causeway Bay team, test the lunch menu, do a photo shoot, then go to [Chow's other restaurant] Happy Paradise, and talk to my staff about things to improve on."
Climate change can be solved by ending poverty, not focusing on fossil fuel use, says one Danish economist
Little Bao has earned Chow a reputation for bringing flair to traditional comfort food – "elevating" them, as she calls it.
"With Little Bao, the dishes aren't technical – it's about figuring out how to use everyday ingredients, and make them affordable and simplistic, yet special."
Her favourite dish to make is one of her signatures, the "Impossible Bao", which consists of a meatless patty wrapped in a soft, doughy bun.
"The fun thing about Impossible meat is that you can go from medium to rare to well done, which means you can actually overcook it," she says. "So even though the Impossible Bao is a vegetarian product, every time we make one, I check it as I would a $300 wagyu steak."
Top 5 Places in HK for a vegetarian-approved Impossible Burger that tastes just like beef
Ever the perfectionist, she adjusts each recipe until she's happy with it.
"When cooking Impossible patties, I'd often ask myself, 'how can I increase its beefiness?' So I came up with the idea of adding black pepper sauce, as the flavour makes you think of beef burgers," she says.
While customer satisfaction is always Chow's first priority, sustainability comes pretty high on the list, too, which is why she's eager to incorporate more vegan meats into her dishes.
"It saves a lot of agricultural space and reduces carbon emissions," she explains. "I can't change the world [on my own], but I can prove a point so other people know that it's possible."
Edited by Charlotte Ames-Ettridge
Sign up for the YP Teachers Newsletter
Get updates for teachers sent directly to your inbox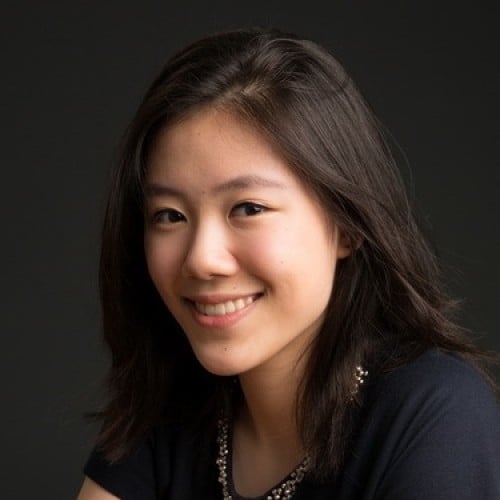 Veronica Lin was a junior reporter for Shenzhen Daily before joining SCMP Young Post in 2012. She left the Post in 2020.
Sign up for YP Weekly
Get updates sent directly to your inbox