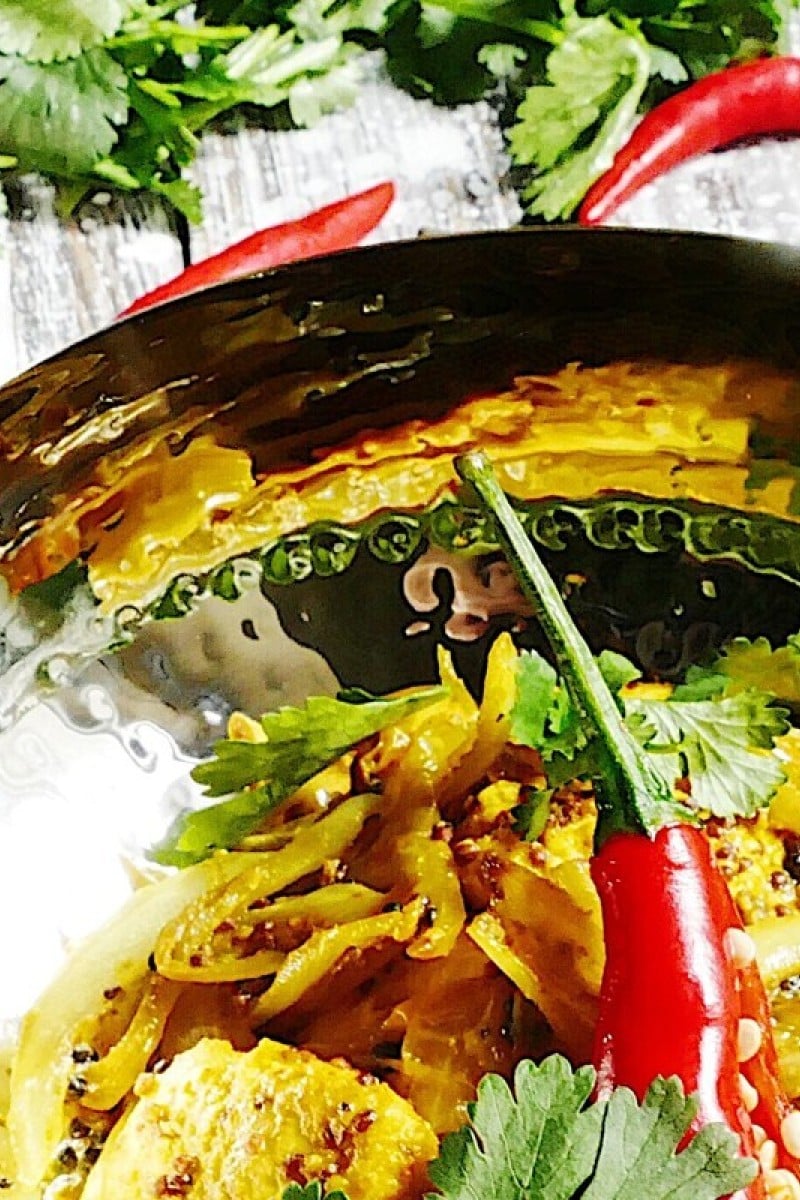 Traditionally, no meat is eaten the Friday before Easter, so this is a great meal to make at home 

Pair this curry with some delicious naan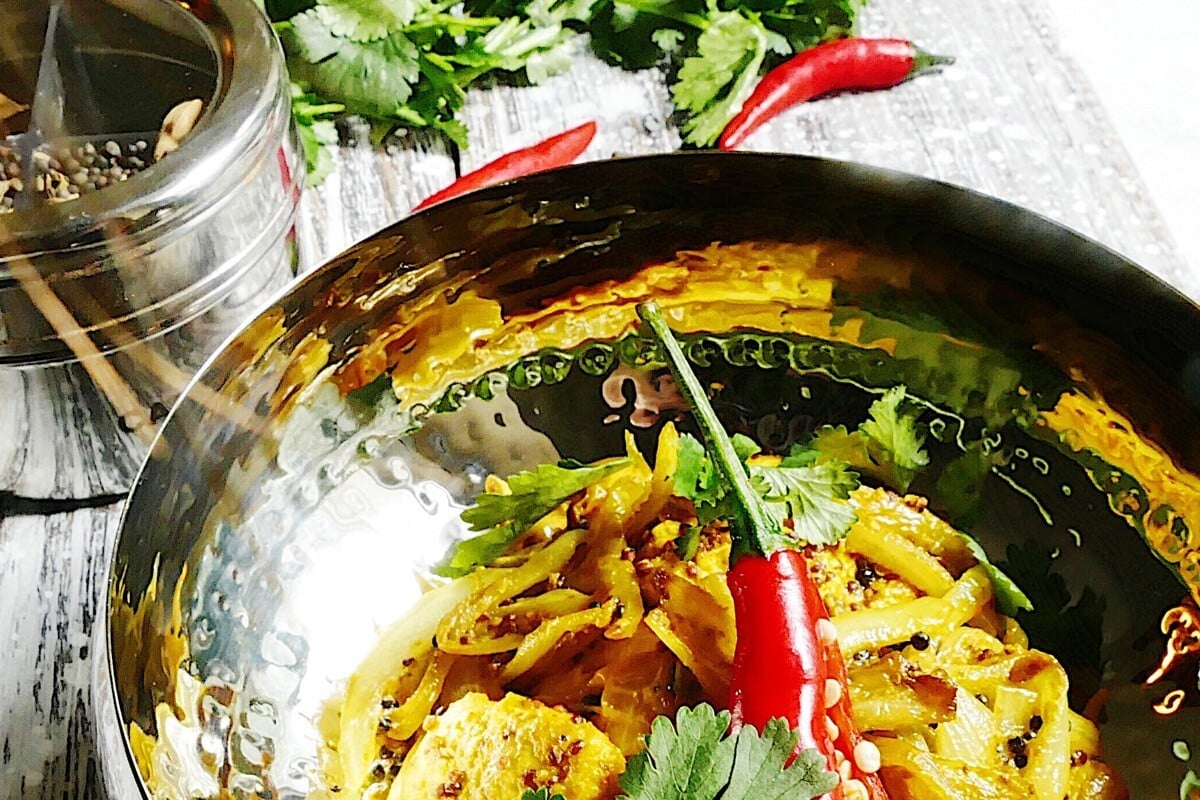 Fish curry is delicious and easy to make at home.
Traditionally, only fish (no meat) is eaten on Good Friday, the Friday before Easter. This makes it the perfect opportunity to try out a fish curry recipe! This dry mustard seed fish curry goes well with naan, yogurt, and a cucumber and tomato salad.
While you're at it, check out this hot cross buns mug cake
500g Vietnamese sole or catfish fillets, cut into large chunks

2 tbsp wholegrain mustard

1 tbsp ground turmeric

1 tbsp grapeseed oil

2 tsp black mustard seeds

1 large onion, peeled, thinly sliced

2 tsp red chilli powder

1 tbsp ground cumin

125ml water

salt and freshly ground black pepper to taste

handful fresh coriander leaves, chopped

2 fresh red chillies, seeds removed, halved, sliced
1 Marinade the fish with mustard and turmeric, set aside in the fridge for at least 30 minutes.
2 Heat a teaspoon of oil in a non-stick pan, and sauté the mustard seeds for a minute, pour into a bowl, and set aside.
3 Heat the remaining oil in the same pan over a medium-low heat, then sauté the onions for 10 minutes until soft and translucent.
4 Add the fish in a single layer in the pan, and fry for a couple of minutes on each side. Sprinkle in the chilli powder and ground cumin then pour in the water. 5 Bring to the boil over a medium heat, and season with salt and pepper. Cover, lower the heat and simmer until the fish has cooked through. Pour the mustard seeds and oil on top.
6 Serve garnished with coriander and chillies.
Nutritional information per serving: 130kcal, 548kJ, 23.3g protein, 5.2g fat, 0.4g carbohydrates, 1.3g fibre
Sign up for the YP Teachers Newsletter
Get updates for teachers sent directly to your inbox
Sign up for YP Weekly
Get updates sent directly to your inbox