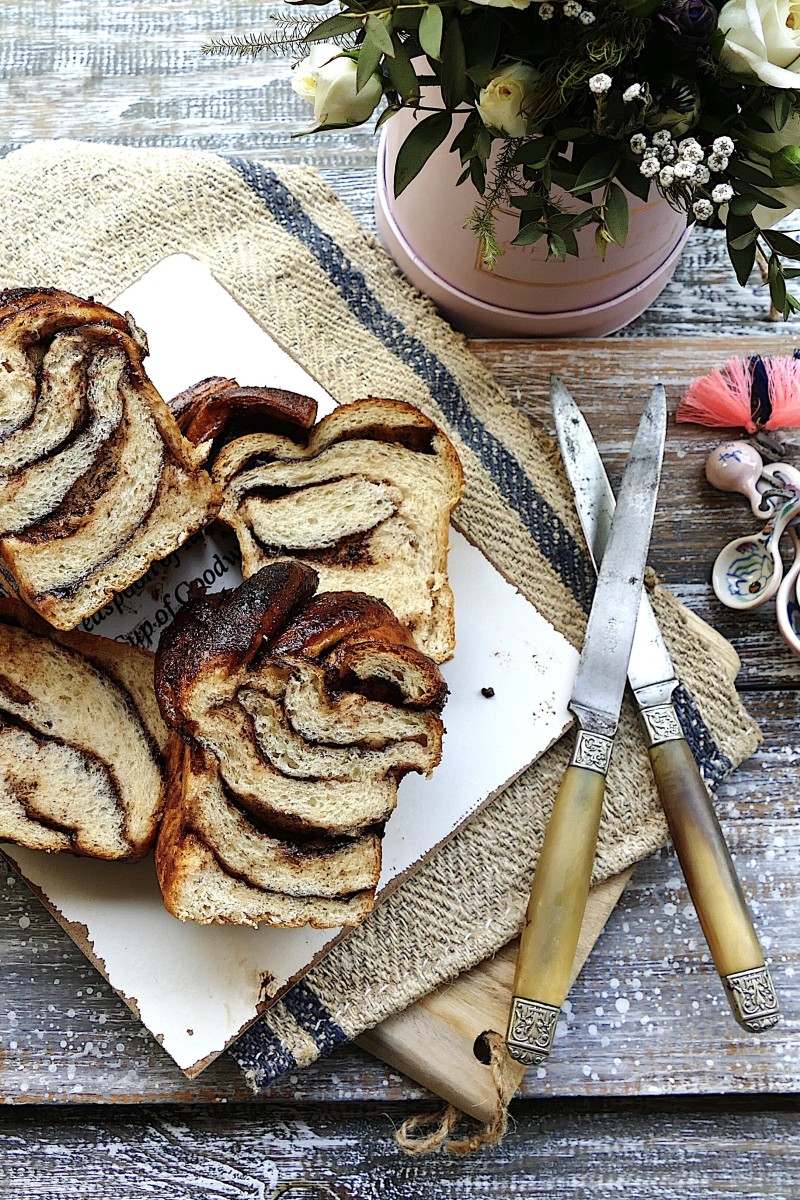 Follow this easy recipe to make fluffy sweet choco bread, to enjoy after the Jewish holiday of Pesach.
This sweet treat is of Polish Jewish origin.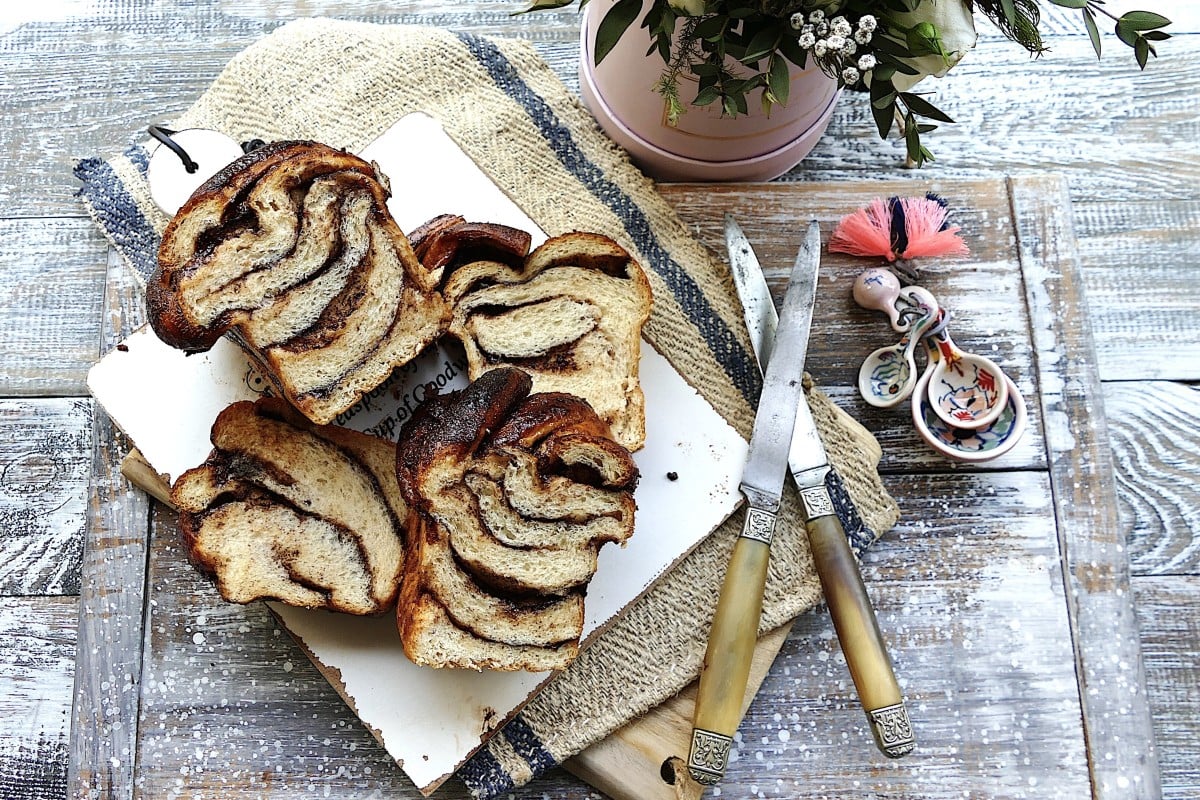 Chocolate babka is a great treat to make at home.
This week is the Jewish festival of Passover. And next Sunday is Easter, an important Christian festival. Both holidays are times to celebrate with family (plus Easter is a great excuse to eat chocolate, no matter whether or not you celebrate), so treat your loved ones to something special, and celebrate being at home, and safe, and surrounded by love.
Babka is a sweet bread of Polish Jewish origin, but you don't need to be Jewish to enjoy its deliciousness. Practising Jews can't eat bread containings yeast during Passover, or Pesach, so if you observe it, bookmark the page for when the holiday ends.
This recipe is adapted from one by Chef William Woo, founder of L'Ecole Artisanale in Singapore. Check them out on Instagram @lecole_artisanale.
Ingredients (makes 10 slices)
250g bread flour

5g instant dried yeast

4g salt

25g muscovado sugar

150ml skimmed milk

25g unsalted butter, cut into small pieces
Filling
80g chocolate hazelnut spread
1 Preheat the oven to 190C/170C fan/Gas Mark 5. Mix together all the bread ingredients, except for the butter. Knead for 10 minutes until dough is smooth and elastic.
2 Knead the butter into the dough, until thoroughly combined.
3 Place the dough in a lightly greased bowl, covering the top of the dough with a lightly greased piece of clingfilm. Cover the bowl with a wet tea towel (otherwise the dough's surface will dry out). Set aside for 45 minutes or until it has almost doubled in size.
4 "Knock back" the dough – punch it, to deflate the air bubbles, then pull and stretch it a few more times to remove any large pockets of air. Set aside, covered, for 20 minutes.
5 Roll the dough out on a lightly floured surface to around 35 x 35 cm square. Spread the chocolate paste evenly over the dough, leaving a 1cm border around the edges.
6 Roll the dough up tightly, then pinch the edge to seal it against the roll. Place this "seam' on the bottom. Cut the roll in half along its length. Place the halves side by side, cut side up. 7 Pinch the halves together at one end, then alternately cross the pieces over each other to form a braid. Pinch the ends together. 8 Carefully transfer the braid, cut side up, to a lightly greased 24 x 12 x 10 cm loaf tin, tucking both ends underneath, so that only the cut edges are visible on top. Cover with a piece of greased clingfilm. Set aside to prove for 45 minutes or until almost doubled in size.
7 Bake for 20-25 minutes until golden brown. If you like, you can brush the top of the finished babka with a little golden syrup diluted with water.
Nutritional information per serving: 160kcal, 674kJ, 4.8g protein, 5.3g fat, 24.9g carbohydrates, 2.7g fibre
Sign up for the YP Teachers Newsletter
Get updates for teachers sent directly to your inbox
Sign up for YP Weekly
Get updates sent directly to your inbox