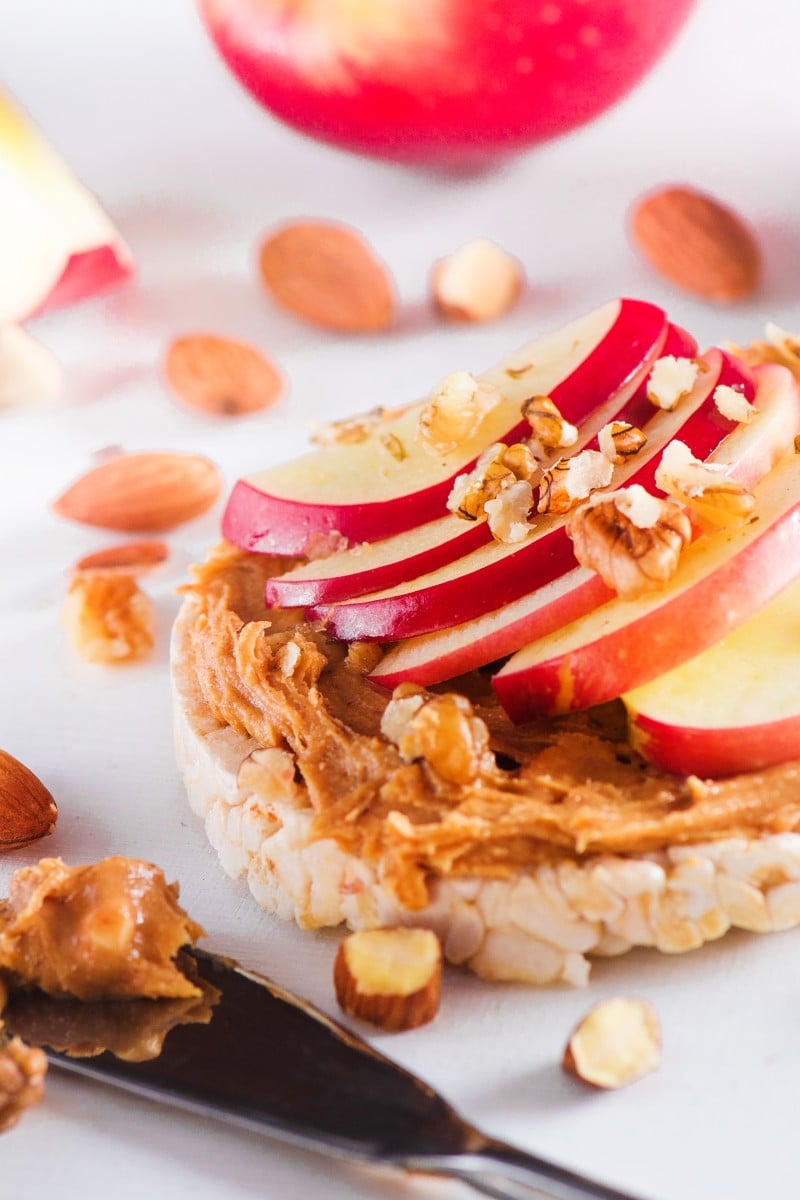 6 slightly healthier snacks with more nutrients than crisps
Online lessons and staying home mean you might be snacking more, so here's some better choices you can make

From easy 'apple pie' to mug cookie cakes and pizza toast, these simple dishes can be made in minutes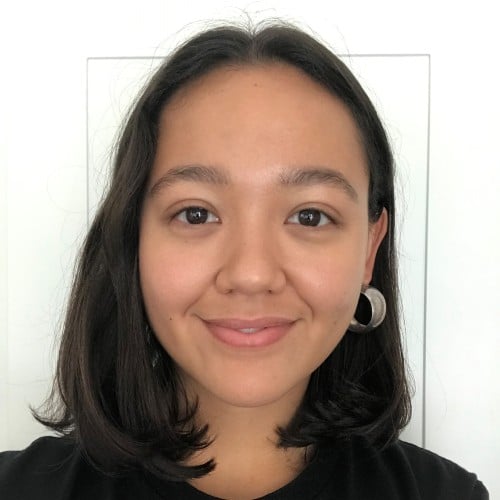 Amalissa joined Young Post in 2020 as the Junior Reporter Manager. She has an interest in lifestyle, culture and fashion and assists young people in their pursuit of journalism.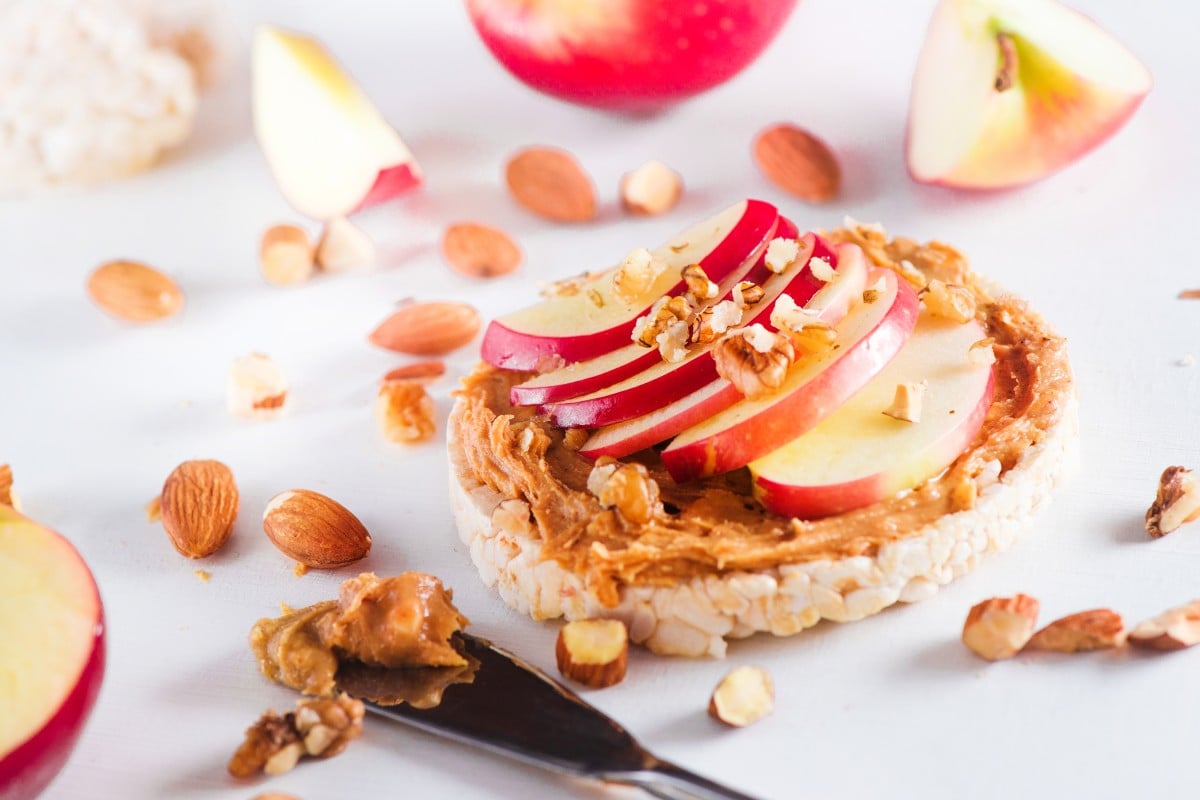 Try not to drool over your keyboard.
Given the months of online classes, you've probably been snacking more than usual. When we're home, with the kitchen only a few steps away from our rooms, why wouldn't we continually go in and rummage around for something to nibble?
Snacking is fine, and natural in times of stress. But instead of making a beeline straight for our favourite crisps and choccies, we could all probably make some better choices this year. Here are a few suggestions for snacks to make at home that will satisfy your sweet (or savoury) tooth.
A beginner's guide to workouts and healthy eating
If you're craving something sweet ...
Easy "apple pie"
This refreshing snack tastes a bit like a cold slice of pie. Yoghurt is a natural probiotic, which is excellent for gut health, and studies have shown that cinnamon is an anti-inflammatory and antioxidant ingredient. Apples add sweetness, sliced almonds add crunch, and if you want that element of crust, it's there in that crumbled biscuit.
1 small bowl plain yoghurt

1 diced apple

handful of sliced almonds

a sprinkling of cinnamon

1 digestive biscuit (optional)
Mix all the ingredients together in a bowl. Feel free to adjust the ratios according to your own preferences. 
Peanut butter banana rice cakes
Rice cakes look hefty but are really light and crunchy. Be aware when picking your peanut butter, as some can be full of sugars and salts, so look for one with as few extra ingredients as possible. Whether you go crunchy or smooth is totally up to you. Bananas are naturally sweet and complement the protein-rich nut butter.
2 rice cakes

peanut butter

1 banana, sliced into coins
Slather peanut butter on each rice cake, and top with banana coins. 
Why walking is so good for you
Mug cookie cake
Sometimes we just really want chocolate, a cookie, or both! This is a better alternative to what you can pick up in a bakery or at 7/11, because you know exactly what's gone into it.
4 tbsp plain flour

½ tsp baking powder

1 tbsp sugar

2 tbsp peanut butter (you can also use other nut butters) 

¼ cup milk

2 tbsp dark chocolate chips (or chunks, or sprinkles)
Combine the flour, baking powder and sugar together in a large mug. Add the peanut butter and milk, and mix everything together with a fork. Add the chocolate chips and stir gently to distribute evenly. Microwave on high for 1 minute, 30 seconds. Eat while hot.
A simple mug cake can be a life changer.
If you're craving something savoury ...
Mini salted pretzels and hummus
Pretzels have less salt than crisps, and you don't need as many to fill up. Hummus is packed with protein, healthy fats and fibre. 
1/2 can chickpeas, rinsed and drained

1 cloves garlic

juice of 1/2 lemon

1-2tsp tahini (sesame paste), optional 

1 tbsp olive oil (or more to taste)
Put everything into a food processor or mini chopper and blend to your liking. Some people like a very smooth dip, while others prefer it a little chunky. You can also mash with a for. Serve in a bowl with pretzels on the side.
Tasty Korean recipes that will keep you warm
"Pizza" toast
Pizza cravings can be pretty strong, but resist the desire for a whole pizza, and try this instead. It has all the important components – breadiness, cheese and tomato – and is a perfect single portion.
1 slice of bread

1-2 spoons of tomato sauce 

4 slices of mozzarella (or cheese of your choice)

½ tomato, thinly sliced

salt and pepper

fresh basil (optional)

any other toppings you fancy
Spoon the tomato sauce onto the bread and season with salt and pepper. Top with the tomatoes and cheese, and place in the oven or under the grill until the cheese is melted. Put other ingredients on top, and garnish with basil, if you have any.
Mmmm ... pizza.
Slightly healthier ramen
Honestly, there's no substitute for instant ramen. It's quick, cheap and easy to whip up if you want a hearty snack. But if it's just a snack you're after, cook just half the pack and beef it up with extra veggies and an egg. Still filling, plus you get extra greens and protein. 
½ pack of instant ramen (Nongshim Shin Ramyun is our favourite)

1 egg

handful baby bok choy

1 green onion, sliced
Break the dry noodles in half and cook with half the seasoning packet, as per instructions. When they're almost ready, throw the bok choy and green onion into the saucepan, then crack the egg and whisk it in. Cook for 1 minute, then serve and enjoy. 
If you're feeling peckish, have a glass of water first. You might just be thirsty, as our body sometimes signals the feeling of thirst with hunger pangs.
Serve your snacks in a bowl or on a plate, rather than from the packet, so you can see exactly how much you've had. This will prevent you from eating more than planned.
Sign up for the YP Teachers Newsletter
Get updates for teachers sent directly to your inbox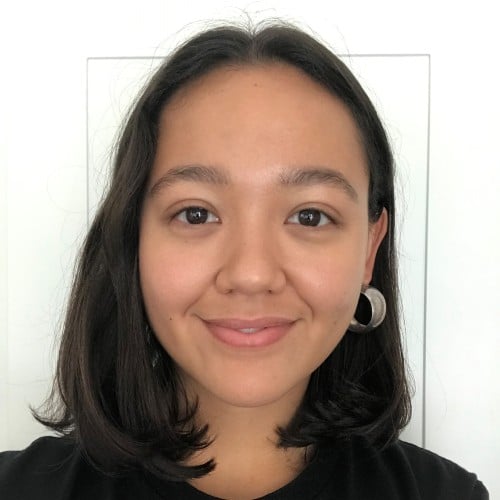 Amalissa joined Young Post in 2020 as the Junior Reporter Manager. She has an interest in lifestyle, culture and fashion and assists young people in their pursuit of journalism.
Sign up for YP Weekly
Get updates sent directly to your inbox