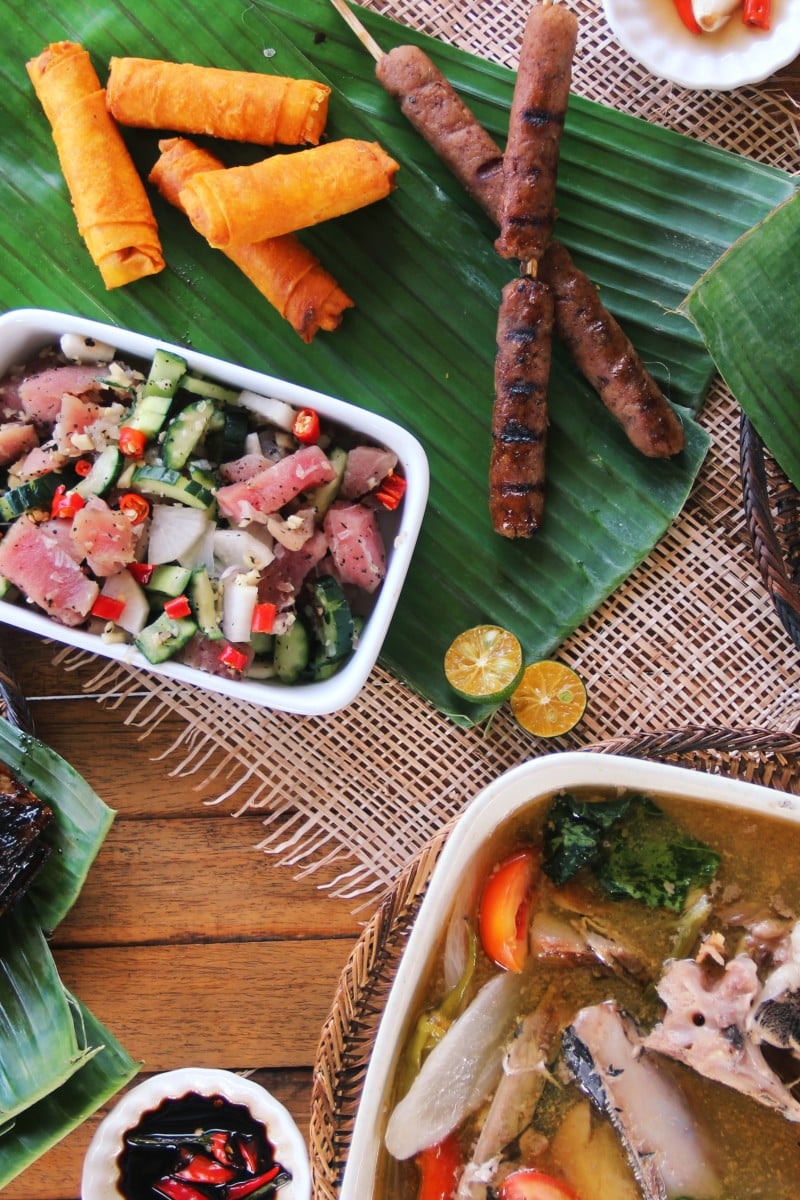 Fab Food: Delicious Filipino dishes
Hong Kong's thriving Filipino community means we can find many dishes around the city, but you can try making this comforting arroz caldo and refreshing mango float yourself

We may not be able to travel, but at least we can enjoy the best part - food - at home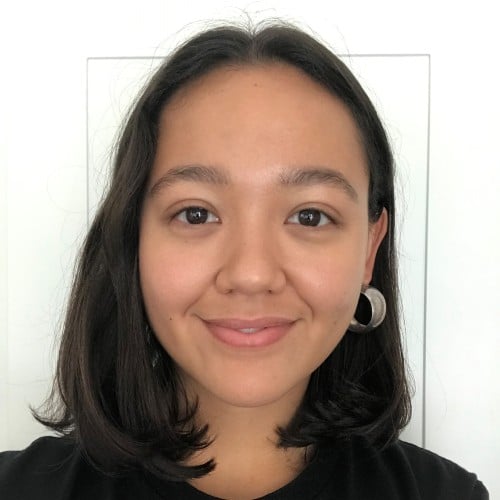 Amalissa joined Young Post in 2020 as the Junior Reporter Manager. She has an interest in lifestyle, culture and fashion and assists young people in their pursuit of journalism.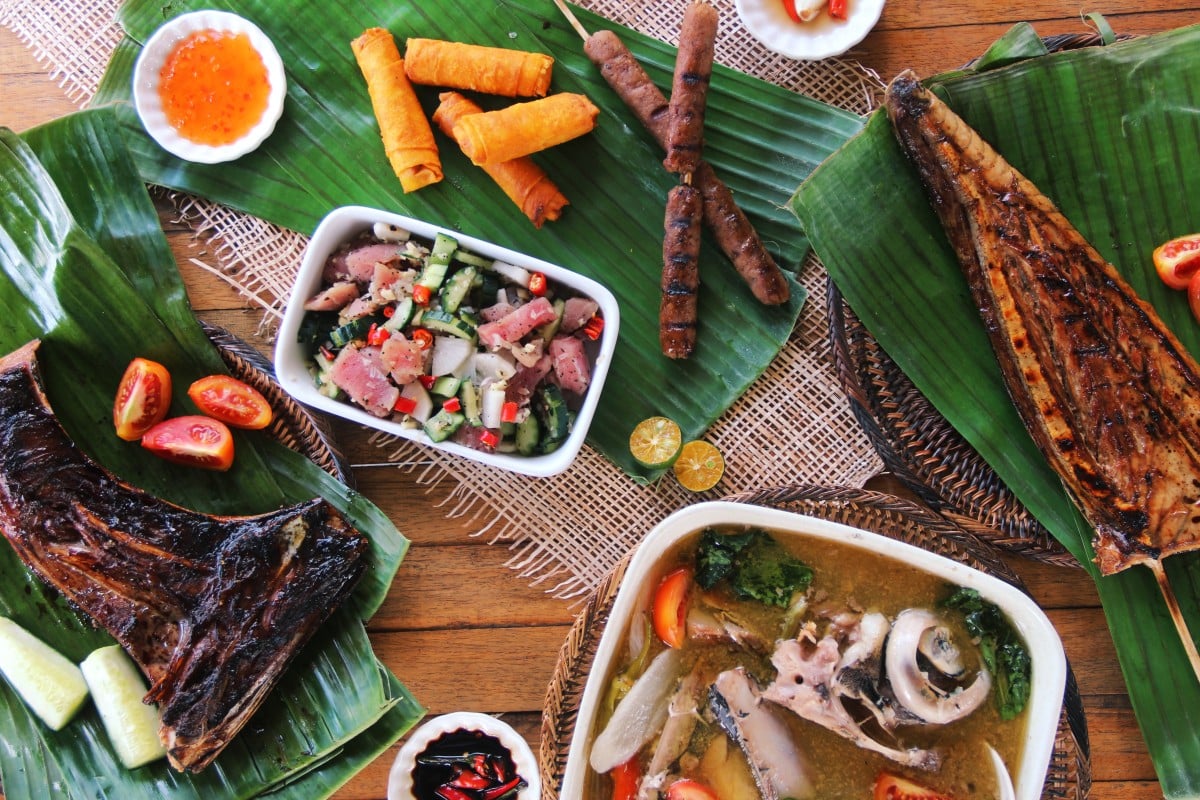 What's your favourite Filipino dish?
While it would be amazing to get away to the Philippines for a beach holiday (coconut in hand, obviously), we're lucky enough to have a large Filipino community in Hong Kong. You can find all kinds of snacks in specialty shops, and there are plenty of restaurants selling classic dishes like adobo and sinigang.
If you're staying at home, though, here are two tasty dishes from the Philippines that you can make yourself.
Take a peek at these Indonesian delights

This Filipino-style congee is both a delicious comfort food and really easy to whip up. The simple, savoury flavours mean it is great any day for lunch or dinner, but also perfect if you're not feeling well. You can use a whole chicken and double the quantities of everything if you want to make a bigger batch.
For the arroz caldo (serves 2-3):
2 chicken breasts, cubed
½ white onion, chopped
2 cloves garlic, minced
2 tablespoons fresh ginger, grated
1 tablespoon fish sauce
½ cup uncooked rice
3 cups water
1 chicken stock cube
Salt and pepper to taste
Neutral oil eg. grapeseed or vegetable
For the toppings:
1 egg per person, however you like it (hard-boiled for traditionalists)
Spring onion, chopped
Lime wedges
Fish sauce, to taste
Fried garlic (Fry sliced garlic in a little oil for a few minutes until golden brown. Drain on kitchen paper)
Heat the oil in a large saucepan over medium heat. Add the onions, ginger and garlic and stir regularly until they have softened and start to smell delicious.

Add the chicken and cook until lightly browned (about 5 minutes). Add the fish sauce and cook for 1-2 minutes more. There should be some juices in the pan by now.

Add the uncooked rice to the pan, and stir to combine. Cook for about 2 minutes until the rice takes on some colour.

Add the water and bring to a boil, skimming off any scum that floats to the top.

Crumble in the chicken stock cube and stir to dissolve.

Lower the heat, put the lid on the pan, and simmer until the rice is cooked and the liquid thickened to your preferred consistency. Make sure to stir it occasionally so nothing sticks to the pan.

Season to taste with salt and pepper.

Serve in a bowl, and garnish with the toppings of your choice. Squeeze in some lime juice and add a splash of fish sauce to finish. Enjoy.
How about some sweet and spicy Indian fare?

No Filipino party is complete without a mango float. It only requires four ingredients, and there is no cooking involved. You could make a single portion, but you're better off making more to keep in the freezer for a sweet treat. Also note that you have to wait for this to chill before serving, so make sure you're not too hungry when making it!
Ingredients (serves 6-8):
2 large, or 4 small ripe mangos
500ml whipping cream
300ml condensed milk
2 packs graham crackers (you can buy these in Worldwide House or any Filipino speciality shop)
Tools:
Square or rectangular dish
Electric mixer (you can also use a whisk, but it will take longer)
Baking paper
Chill the whipping cream in the fridge overnight, or if you don't have time, pop it in the freezer for 30 minutes.

Slice the mango. Mangos have a large pit in the middle. Slice off the "cheeks", or the rounded sides of the fruit, first, so you have three pieces: the cheeks and the flesh-covered pit.

Trim off the flesh from the pit and set aside. Then, using a large spoon, scoop out the mango flesh from the skin of each cheek. Place the mango cut side down on a chopping board, slice lengthwise into even strips and set aside.

Put the chilled whipping cream into a bowl, and using an electric mixer, whip till it doubles in volume. Gradually add the condensed milk until it is well combined.

Take a piece of baking paper long enough to sit in your serving dish and hang over the edges. Crumple it up to stop it curling, then stretch it out and lay it in the dish.

To assemble the mango float, line the bottom of your dish with graham crackers. Make sure it's completely covered with biscuits (up to ½ a pack). Spread ¼ of the cream on top, then add a quarter of the mango. Repeat until you've used all the crackers, cream and mango (aim for four layers).

To finish, crush up a few graham crackers and sprinkle over the top layer of mango.

Chill in the fridge for at least 3 hours, then transfer to the freezer for another hour. Cut a slice (or two) per person, serve and enjoy.

Store leftovers in the freezer.
Sign up for the YP Teachers Newsletter
Get updates for teachers sent directly to your inbox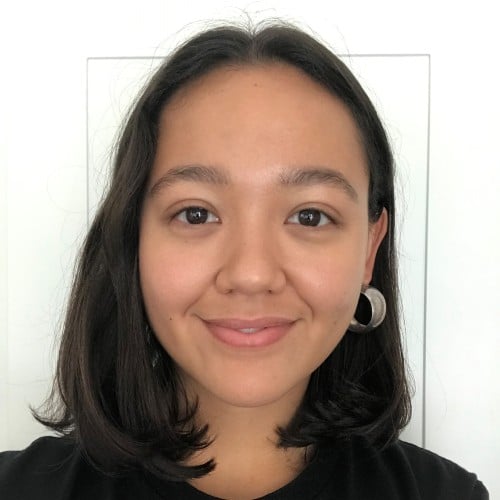 Amalissa joined Young Post in 2020 as the Junior Reporter Manager. She has an interest in lifestyle, culture and fashion and assists young people in their pursuit of journalism.
Sign up for YP Weekly
Get updates sent directly to your inbox