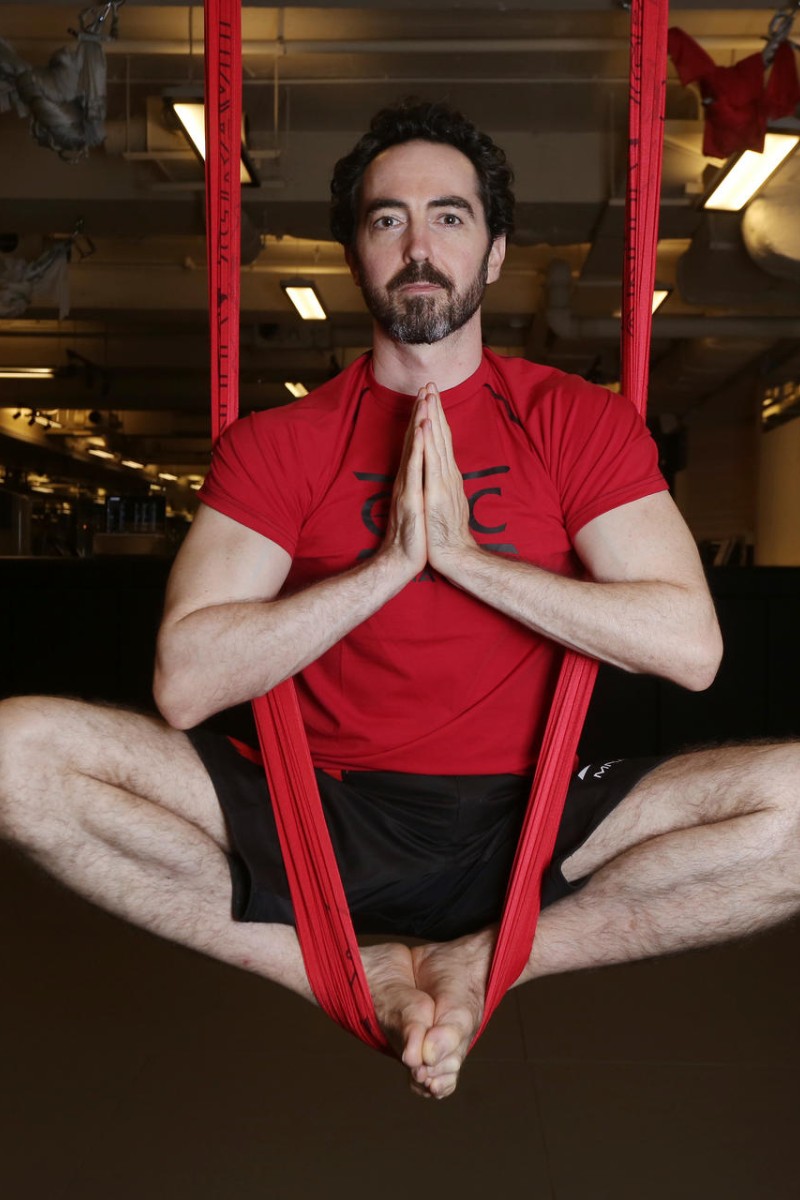 Antigravity yoga: the silk road to fitness
The benefits of yoga have been celebrated for thousands of years. But last month,Sam Gusway swung by Epic MMA to see if antigravity yoga would take him to the next level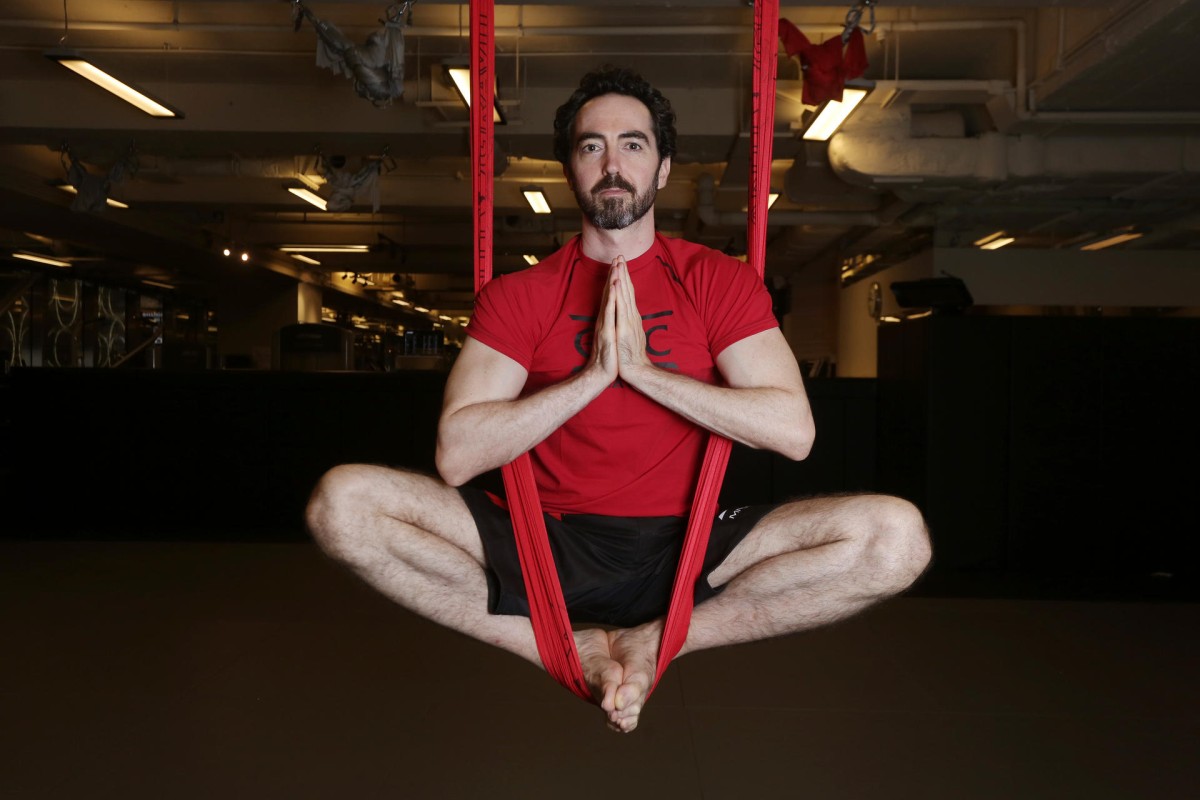 Sam still can't touch his toes, but balancing is no problem.
I slouch. A lot. Enough that most people don't believe me when I tell them how tall I am. I have done this for years, and at this point it's not clear whether I slouch because I have bad posture, or if I have bad posture because I've been slouching for so many years. So when I found out I'd be taking part in an antigravity yoga programme at Epic MMA, I was excited. Now was my chance to defeat this chicken-and-the-egg thing once and for all.
The first step was to go down to Epic and get a Tanita body scan. It showed I was in pretty good health, but gave me a few factors to work on, like getting rid of visceral fat, the fat around your internal organs.
Then it was off to class, to try out antigravity yoga, which was developed by Christopher Harrison, an aerial artist/circus performer. He found that his fellow performers had all sorts of back pain, but that using the silk hammocks allowed them to stretch deeper and heal faster. The silks give a twist to the 5,000-year-old art of yoga unlike anything I've experienced before.
I've been practising yoga for more than half my life, and in that time I've tried many different styles of it with many different instructors. Some are like drill sergeants, barking out orders of how to bend and twist. Others are total hippies, rambling on about chakras and energy flow, never mentioning how deeply yoga deeply affects your muscles, tendons and ligaments.
Tamer Begum, my instructor at Epic, has a pretty good balance of both. He gives clear instructions on how to get in and out of certain positions, or how to wrap the hammock around you for each new pose. He'll tell you what muscles are being affected by each stretch, but there's also a lot of focus being given to your breathing – and your mind.
As we hang upside-down in the hammocks, Tamer guides us through relaxing and stretching our muscles. Tamer says: "Send your breath into that new space you've just opened up. When you open up space within your body, you open up space within your mind."
After each exercise Tamer encourages us to recognise our improved posture and "lock that feeling into our muscle memory."
That might sound a little flakey, but it works. Days later, when I'd get up from my desk, those words would come back to me. Remembering how tall I stood at the end of class, I could feel my body suddenly adapt and change to how I SHOULD be standing, instead of my lazy slouch.
Of course the first couple of classes weren't so easy. The hammock might be silk but that doesn't make it feel any softer when it's twisted up and supporting your entire weight. There's quite a bit of pain involved before your skin gets used to this new sensation. Fortunately that happens quite quickly, so you can start relaxing more and going deeper into stretches.
It also starts to get easier as you learn how to work with the hammock and how to find balance in it, or as Tamer says, to trust it. "Trust is the number one key thing here. Trust in the equipment, trust in your hammock, and trust in yourself that you will know your limits and you will improve each time." And I did. Within a few sessions I noticed some major improvements, as did Tamer. "Looking good, Sam," he said to me before class one night. "I can totally see, you're walking taller, standing up straighter."
A month of intense antigravity yoga made a huge difference to my posture and my overall awareness of how I sit and stand. 
While I find classic yoga to be better in terms of building up strength and getting peace of mind, working with the hammock allowed some extremely deep stretches. I was able to relax muscles that I normally just can't reach, and that has helped me immensely. Maybe, just maybe, someday soon I'll be able to touch my toes.
Namaste.
Sign up for the YP Teachers Newsletter
Get updates for teachers sent directly to your inbox
Sign up for YP Weekly
Get updates sent directly to your inbox