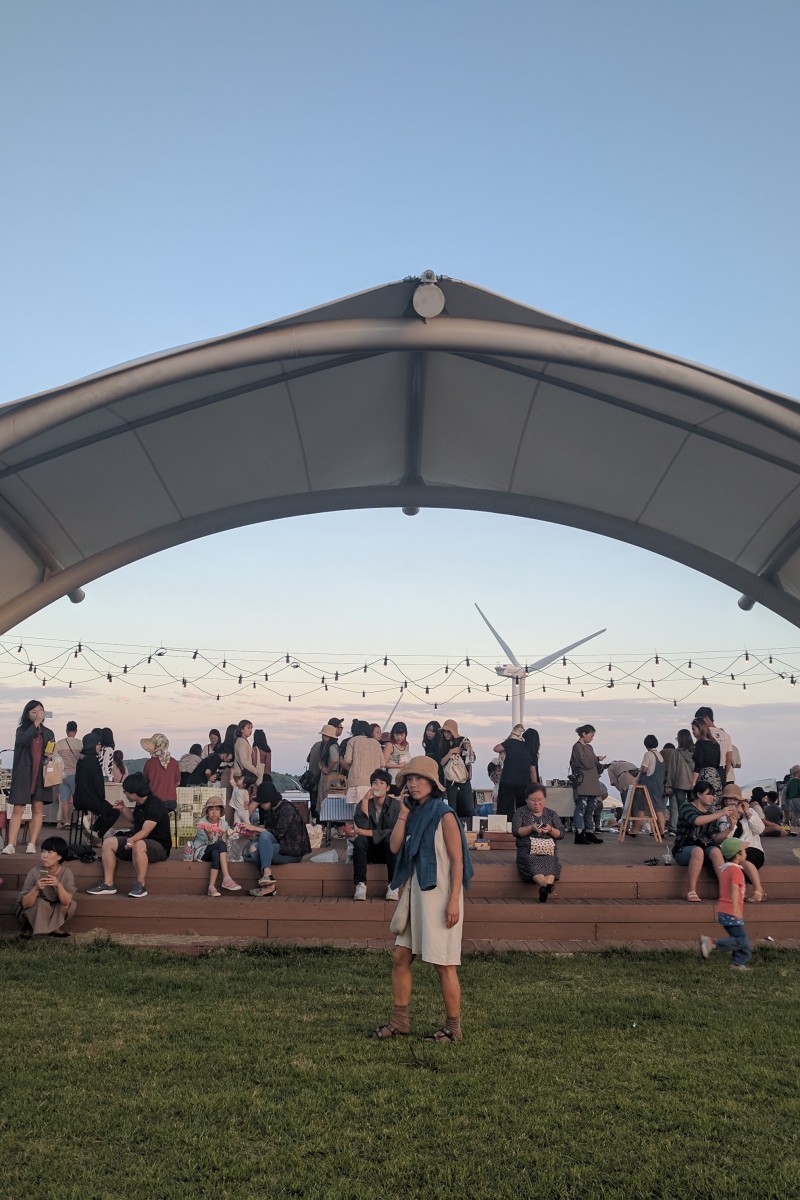 South Korea is #2 on Lonely Planet's list of top countries to visit in 2018; here's why you should skip Seoul and head to Jeju instead
Tropical island boasts picturesque trails and a unique culture that puts it on the travel guide's list of top experiences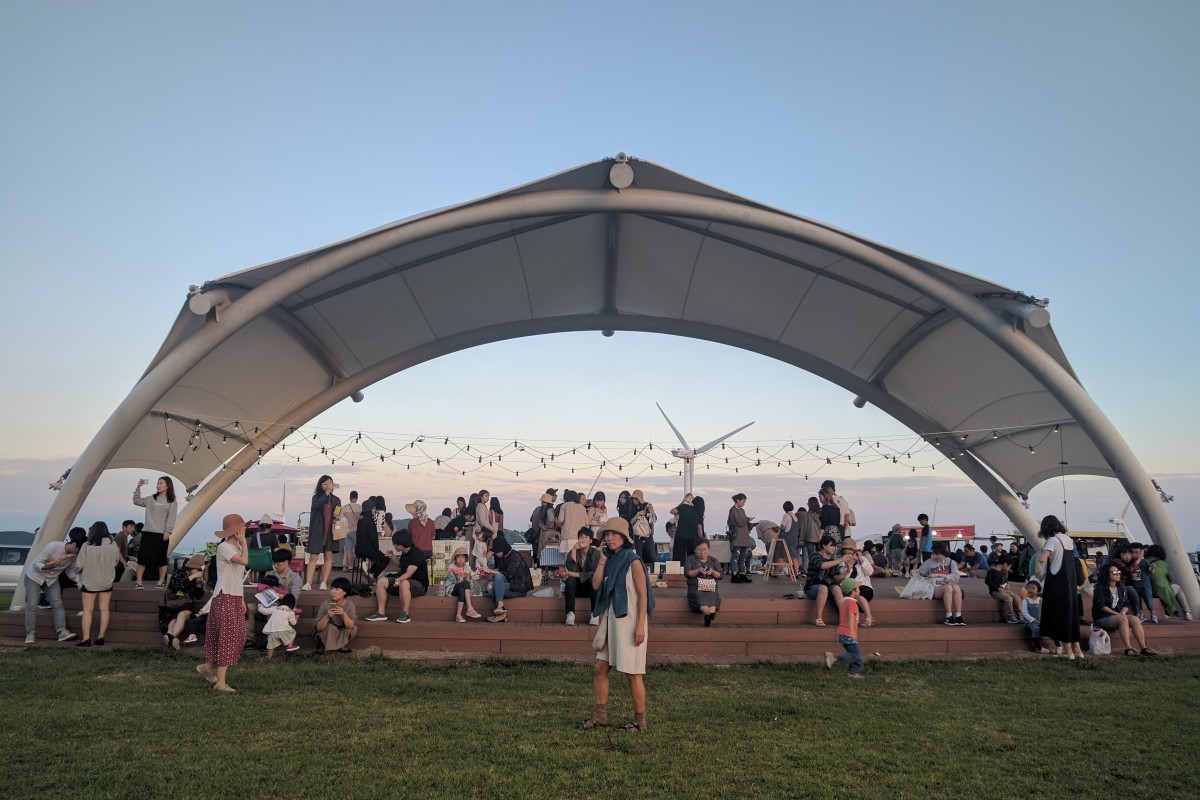 The Bandstand at the Bellongjang Flea Market makes for a unique shape in photos.
Last week, Lonely Planet released their annual Best of Travel report for 2018 and South Korea placed number two on Top countries to explore. Young Post recently visited the tropical island of Jeju and found it a dream destination for those who love nature and the outdoors.
With its wide open spaces, there are plenty of opportunities for hiking and many picturesque vantage points. For anyone feeling stressed by city life, calm, rustic Jeju could be the perfect remedy.
Hiking to the top of Seongsan Ilchul-bong, or Sunrise Peak, is a must-do while in Jeju. After a short but challenging 25-minute hike, you will reach the top of the crater of a former volcano. Here you'll find stunning views of this impressive landform and of the town and island below, which are even more impressive if you get there in time to watch the sunrise.
The entrance to the hiking trail is served by bus routes 110 and 201. There is an entrance fee of 2,000 won (HK$14), with discounts available for young people and children.
Shoppers should make time to catch the Bellongjang Market, which runs for only two hours every Saturday during the summer months.
You'll find handicrafts, souvenirs, food and even live music. Occasionally there are food trucks serving delicious hot delicacies.
The location and timing of the market varies each week, but tends to be on the Sehwa Port to the east of the island between 11am and 1pm.
Take the express bus 101 to Sehwa-ri Transit stop, which is just a few minutes away from the port.
Be sure to spend at least half a day exploring the outlying island of Udo, which literally translates to Cow Island, so called because it looks like a cow lying down.
Hagosudong and Hongjodangoe are the island's best beaches; both have clear waters, serene views and an array of eateries lining the street by the waterfront.
Take a quick but intense hike up Someori Oreum to see the Udo Lighthouse and enjoy the breeze over the fields. If you don't feel like hiking, simply enjoy the sea view and some fantastically decorated ice cream from the many shops at the bottom of the hill.
The island is a 25-minute ferry ride from Seongsanpo Harbour. Shuttle buses take a loop around the island, with tickets available from a counter by the harbour.
Jeju Island is famous for its black pork, the taste of which is said to be distinct from other types of pork. The pigs are native to the island; they were used in the past to manage human waste, but are now fed using conventional methods. The pork is often smoked or cooked on a Korean barbecue.
You can find a short street packed with black pork restaurants in the north of Jeju City, which can be reached by bus.
Jeju's International Airport is the main arrival point for most international travellers. We flew with HK Express and arrived without a hitch. There are also numerous ferries which run between the South Korean mainland and the island.
Being a tourist destination, Jeju isn't short of accommodation options, but if you're going to be travelling around the island by bus, it's a good idea to stay near the intercity bus station in Jeju City. Express buses across the island begin here, and take about an hour to reach each corner of the island.
This year, a newly revamped bus system was introduced, making it possible for young people without a driving licence to enjoy the island's attractions. Buses are now colour-coded based on their type to help you find which route you need.
There are English maps and guides for major routes and tourist lines, but little else beyond that. Bus information is available online in Korean, but using an online translator will still give you the gist of what you need to know.
Taking a taxi across Jeju City is also an option, and fares should not be more than 10,000 won.
Young Post's trip was sponsored by HK Express, Korea Tourism Organisation and Jeju Tourism Organisation.
Edited by Charlotte Ames-Ettridge
Sign up for the YP Teachers Newsletter
Get updates for teachers sent directly to your inbox
Sign up for YP Weekly
Get updates sent directly to your inbox