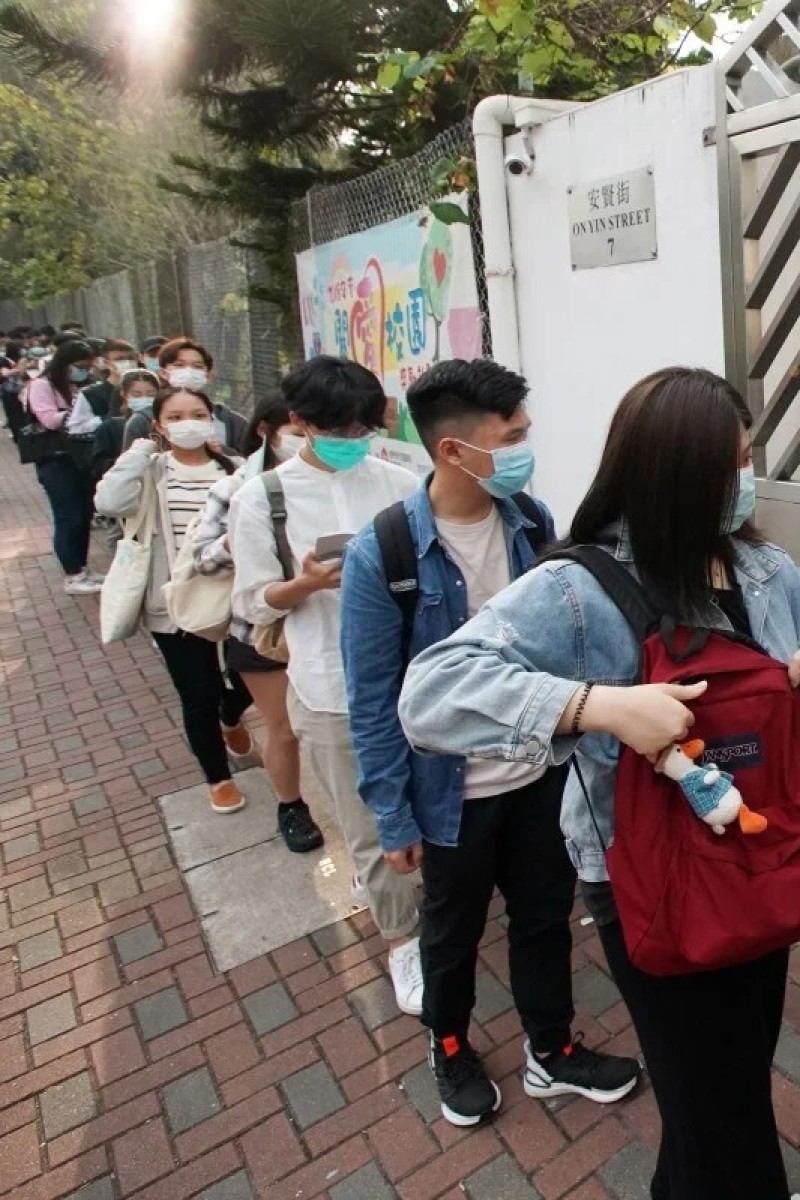 The balance between press freedom and social responsibility featured in the assessment, along with the word 'dilemma' for the first time.

More than 47,000 people took the first core subject exam on Monday.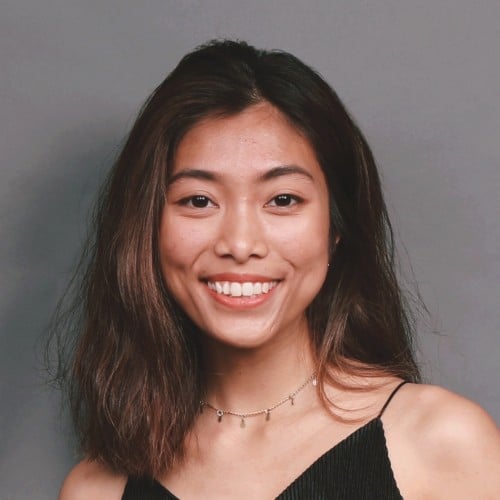 Joanne joined the Post in 2018. She majored in English Literature for her first degree and has a master's degree in Journalism.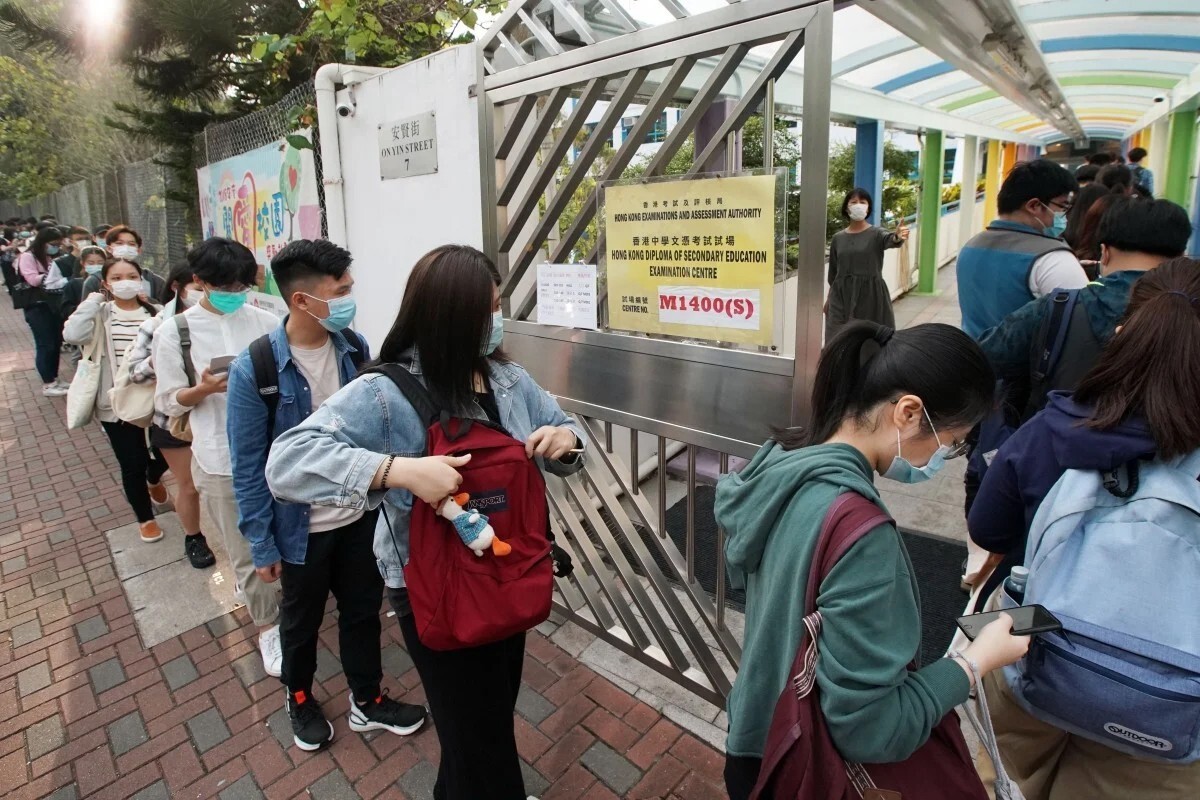 Students wait to be seated for the exam at the Textile Institute American Chamber of Commerce Woo Hon Fai Secondary School in Tsuen Wan. Photo: Felix Wong
Candidates were asked to analyse a "dilemma" between press freedom and social responsibility for the first time in Liberal Studies DSE history.
About 47,700 people took part in the Liberal Studies DSE exam on Monday at 243 school exam venues and 270 centres for candidates with special needs. Liberal Studies was the first core subject exam to take place during the one month of university entrance assessments.
Most teachers that spoke to Young Post said the difficulty of this year's paper was similar to previous years.
Tips for the HKDSE English Listening exam
Liu Tin-yan, a Liberal Studies tutor at King's Glory Education, said the word "dilemma" appeared for the first time on this year's exam. "Instead of asking students to provide and argue their stance, Question 3 in Paper One asked them to identify and analyse a dilemma based on the sources," said Liu.
The question first showed two tables of figures regarding public opinion on press freedom in Hong Kong, and an excerpt of a newspaper commentary which cited the International Covenant on Civil and Political Rights: "everyone shall have the right to freedom of expression, but the exercise of it also carries special duties and responsibilities".
It then asked students to describe public opinion, and identify two contexts in which a dilemma might arise between press freedom and social responsibility.
Reading made easier with tips for the English DSE
Although there was no past paper to learn from, identifying a "dilemma" should not be an alien concept because similar words like "contradiction" have appeared in previous years' questions, said Liu.
"Candidates first need to identify whose dilemma it is. Also, as implied in the sources, they should be able to find out whether press freedom and social responsibility can coexist. What are the obstacles impeding the balance? These ideas would contribute to the dilemma."
It's also crucial, Liu said, that candidates define press freedom and social responsibility before diving into the question.
How to ace the English writing assessment
By not asking students to provide their own stance and argument, this question requires students to see things more comprehensively and be more rational, she added.
Cheung Yui-fai, a Liberal Studies teacher at a secondary school in Tsuen Wan, said at a press conference held by the Hong Kong Professional Teachers' Union that examiners would judge students solely on their skills.
"Question 3 didn't require students to provide their own stance. If students did, examiners wouldn't deduct marks because they wrote extra," said Cheung. "But if students focused too much on their own arguments and diverged from what the question asked, they might lose some marks."
This year's Liberal Studies assessment concentrated on freedom of the press and the responsibility journalists hold.
"Markers' [political] stances will have nothing to do with how they judge students' arguments and analytical skills," reassured Cheung.
Fong King-lok, another Liberal Studies teacher who was present at the press conference, said there were many relevant points of discussion on the public's right to know versus personal privacy.
"It's a common dilemma, the tension between freedom of expression and national security or public order. Will I threaten national security if I publish confidential documents? But who is it that defines national security? All these can be examples to illustrate the issue," Fong said.
Worried about the Liberal Studies IES project? We've got your back
"I really think the reaction to Question 3 has been exaggerated," said Nester Chik, an 18-year-old DSE candidate from Sing Yin Secondary School. "It is common in Liberal Studies to ask about the core values of Hong Kong, such as human rights and rule of law."
He added that because the explanation of social responsibility was already given in the source, it was not hard to draft the answer.
Paper One, Question 1 was also quite tricky, said Yanson Fung, a Liberal Studies teacher at a local secondary school.
Tackle the Maths DSE with ease
"The question was about online behaviour. In Part B, it touched upon the topic of personal growth. But in Part C, it switched to another topic by asking if students support the claim that the internet poses risks to public health," said Fung.
Nester said he spent the most time on this question because of the distinct concepts involved.
For Paper Two – where candidates had to choose one out of three questions to answer – Liu, Cheung and Fung all said most students would avoid Question 2, which was about state-owned and private enterprises in China.
Expert advice for the Chinese DSE
"Many students might not be able to tell the difference between these types of enterprises in the mainland. On top of that, because they're unfamiliar with this topic, they couldn't provide many examples," said Fung.
Meanwhile, Questions 1 and 3 in Paper Two, about intangible cultural heritage and smart city development, are a bit closer to students' interests.
"Liberal Studies is a very valuable subject. Despite the social and political atmosphere here in Hong Kong, it allows students to form their stance and arguments, as well as understand their opponents'," said Fong towards the end of the press conference. "We teachers don't shy away from sensitive topics, but see [the discussion] as an opportunity to learn with the students."
Sign up for the YP Teachers Newsletter
Get updates for teachers sent directly to your inbox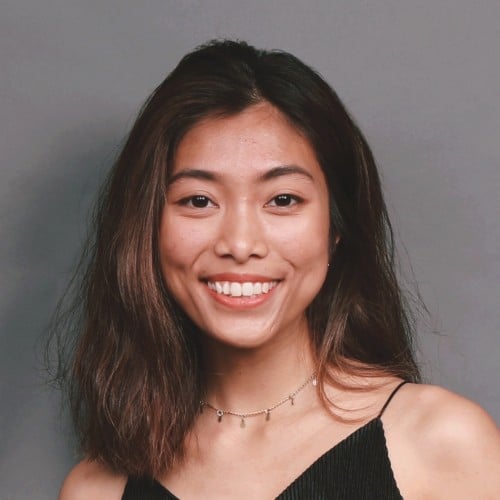 Joanne joined the Post in 2018. She majored in English Literature for her first degree and has a master's degree in Journalism.
Sign up for YP Weekly
Get updates sent directly to your inbox