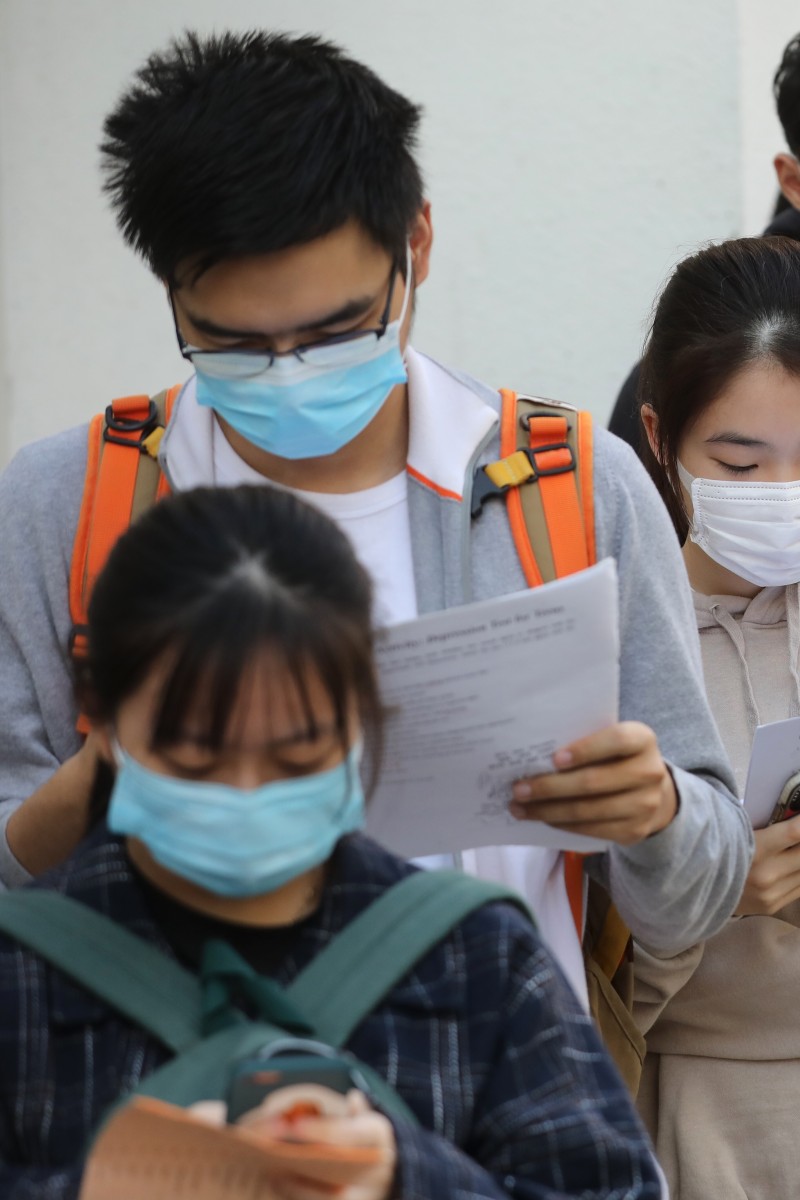 HKDSE 2020: English Reading and Writing exam of 'reasonable' difficulty, uses more relatable topics, say tutors
One student says Paper 1 seemed fairly straightforward with no tricks this year.

The compulsory writing question, a food review, may have been a problem for those unfamiliar with informal writing.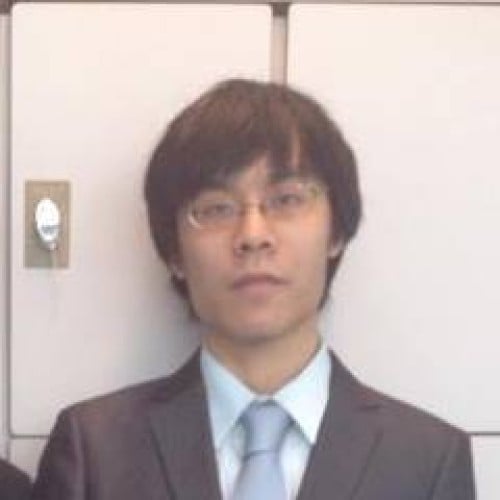 A Young Post reporter since 2014, he covers youth-related news, including education, culture, social issues, politics and economics.
Secondary school students waiting to take the HKDSE at Hong Kong Sze Yap Commercial and Industrial Association Wong Tai Shan Memorial College, Shek Kip Mei. Photo: SCMP / Winson Wong
A student from a school in Sai Ying Pun said he found this year's English-language DSE Reading and Writing exam to be similar in terms of difficulty compared to previous papers.
"The writing paper seems quite straightforward with no traps," he said, giving the example of writing a food review. "I'm confident about getting a good grade."
He was one of 49,888 candidates who took the exam this year.
However, the student also pointed out there were some phrases in the more difficult Part 1B that he chose in which he either did not know or had to guess the meaning. "It took some skill to interpret words like 'bloke huffing' and 'whinging'. I had to guess from context clues," he added. "If a student didn't have those skills, they wouldn't be able to do it."
Tutor Alan Chan from Kings Glory Education also felt the paper to be of "reasonable" difficulty.
"There were more short, single word answers or fill in the blanks questions this year," Chan said, speaking about Part 1B. "On the one hand, that is rare and you could say it's slightly easier. But at the same time, the passage is still hard and will test the students. Short answers also make it easier to [fall into traps], meaning students must read deeply into the text [to understand it]."
"But at least a talk show called 'Agony Uncle' is more relatable subject matter than dystopian novels or bee-keeping from past years."
Chan also noted a few new developments in the writing section. "They only gave two prompts for each question in Part B, compared to four last year," he said. "The questions were very short, meaning students had to organise the writing themselves."
"The use of pictures as information is also new," he observed. "It is informative, but also a constraint. For example, in the question on music, the type of singer you write about is not up to you."
The use of elements of local culture and traditions is also becoming a trend, he said. This includes using local landmarks, dim sum and Chinese opera as subject matters. "English is an international language, but we have to use it to express our concepts," he said. "For example, you need to know the words for har gau, siu mai and BBQ pork buns."
Ansley Lee Kwan-ting, an English teacher at Kiangsu Chekiang College, also found the reading papers to be reasonable because of the shorter answer format and the more approachable subject matter.
"It is advantageous for students who might have weaker writing skills but are able to understand the reading passage and questions," she said.
However, the compulsory writing question, a food review, might be a problem for more average students. "A lot of students focus on formal writing, while food reviews are taught in lower secondary levels. I don't know how many students would revise them," she said. Lee pointed out that students who were aiming for Levels two and three might not be familiar enough with the adverbs and adjectives used to describe food.
"Some of the questions in the latter part of the writing exam also call for informal writing, so if students use stock phrases from formal writing, it would be inappropriate," Lee said. "For example, in a travel blog, you would not say 'as we know'. You might actually use an emoji."
Sign up for the YP Teachers Newsletter
Get updates for teachers sent directly to your inbox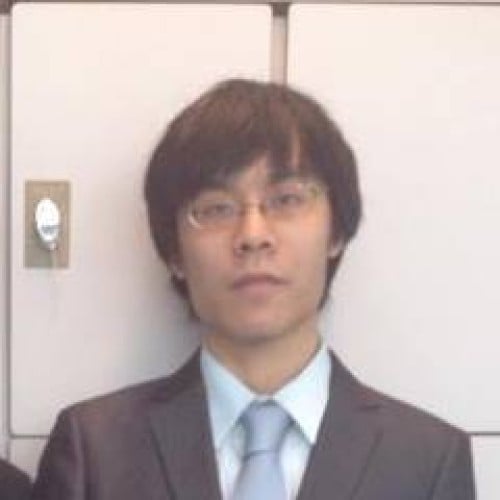 A Young Post reporter since 2014, he covers youth-related news, including education, culture, social issues, politics and economics.
Sign up for YP Weekly
Get updates sent directly to your inbox