Dutch students sail across Atlantic ocean after being stuck abroad due to coronavirus
The students were on an educational cruise in the Caribbean when Covid-19 forced them to change their plans.

The journey lasted 5 weeks and took them across 7,000km.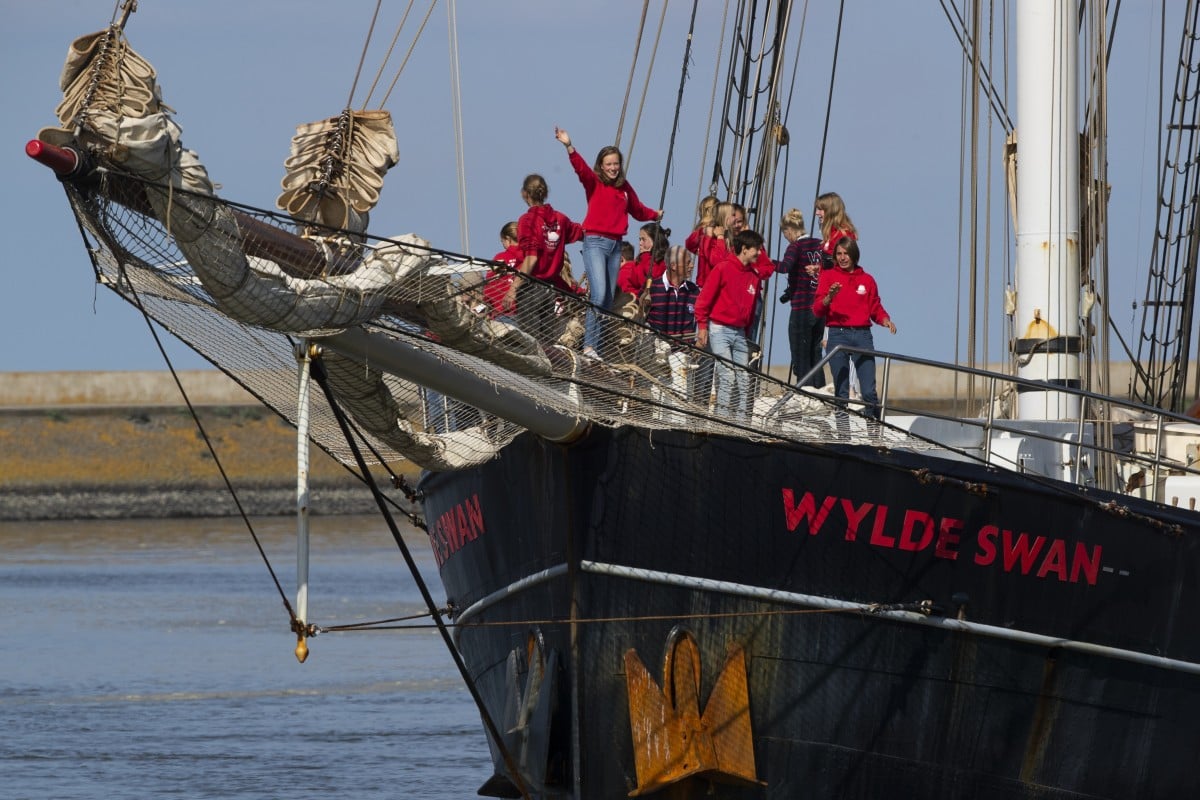 Dutch teens cheer on their schooner Wylde Swan after sailing home from the Caribbean across the Atlantic when coronavirus lockdowns prevented them flying, in the port of Harlingen, northern Netherlands, Sunday, April 26, 2020. (AP Photo/Peter Dejong)
A group of 25 Dutch high school students, who barely knew how to sail, have reached home after sailing across the Atlantic when their out-of-classroom experience went wrong.
The students, aged 14 to 17, watched over by 12 experienced crew members and three teachers, were on an educational cruise of the Caribbean when the pandemic forced them to change their plans for returning home in March.
Instead of flying back from Cuba as originally planned, the crew and students stocked up on supplies and warm clothes and set sail for the northern Dutch port of Harlingen, a five-week voyage of nearly 7,000 kilometers on board the 60-metre sailing Wylde Swan.
Hong Kong could start relaxing social distancing measures in May
As they arrived home, the students hung up a self-made banner saying "Bucket List" with ticks in boxes for Atlantic Ocean crossing, mid-ocean swim and surviving the Bermuda triangle.
The teens hugged and chanted each other's names as they walked off the ship and into the arms of their families, who drove their cars alongside the yacht one by one to adhere to social distancing rules imposed to rein in the spread of the virus that forced the students into their long trip home.
Floor Hurkmans, 17, said the lack of social distance took some getting used to.
"At home you have some moments for yourself, but here you have to be social all the time to everyone because you're sleeping with them, you're eating with them you're doing everything with them, so you can't really just relax," she said.
Sign up for the YP Teachers Newsletter
Get updates for teachers sent directly to your inbox
Sign up for YP Weekly
Get updates sent directly to your inbox