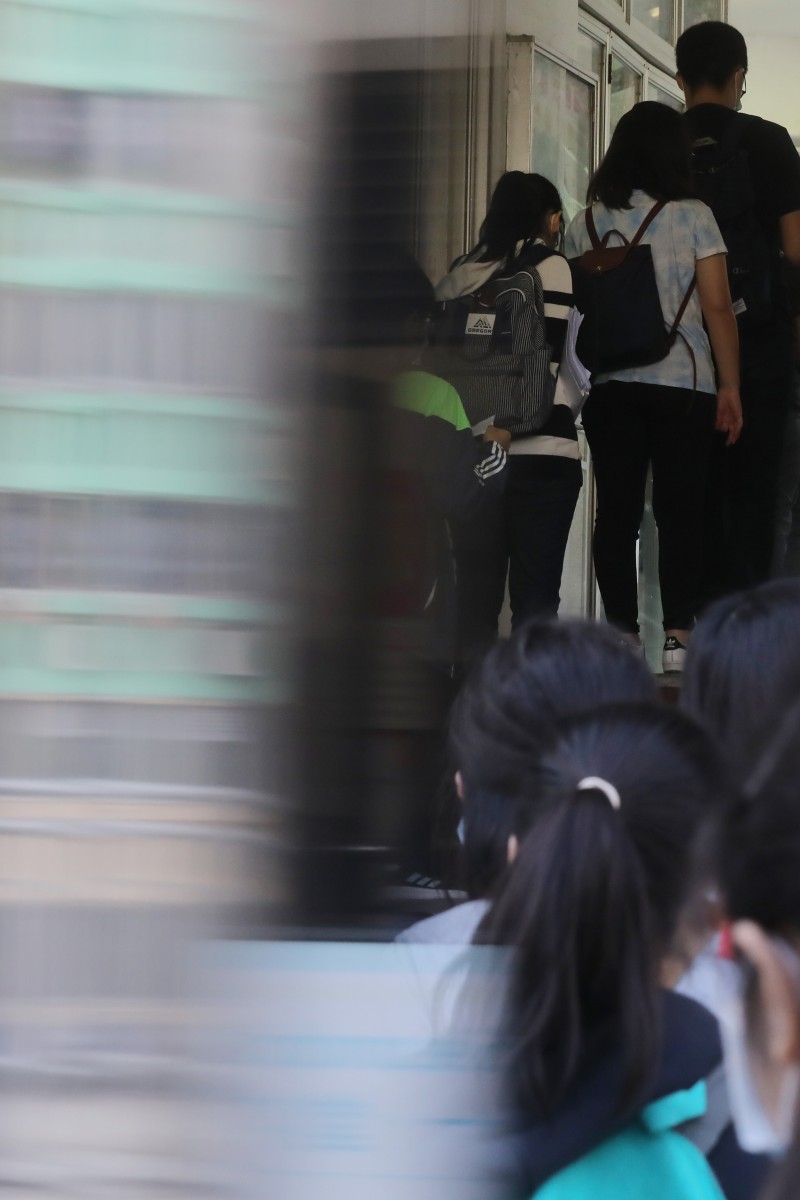 More modern texts means that many passages were easier to understand than in previous years.

There weren't many tricks or surprises, and materials would have been covered in class, say Chinese teachers.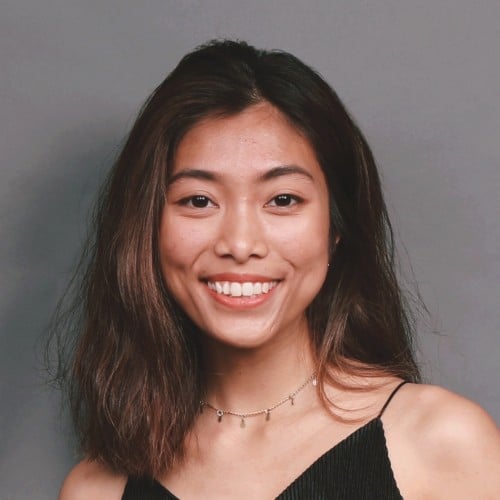 Joanne joined the Post in 2018. She majored in English Literature for her first degree and has a master's degree in Journalism.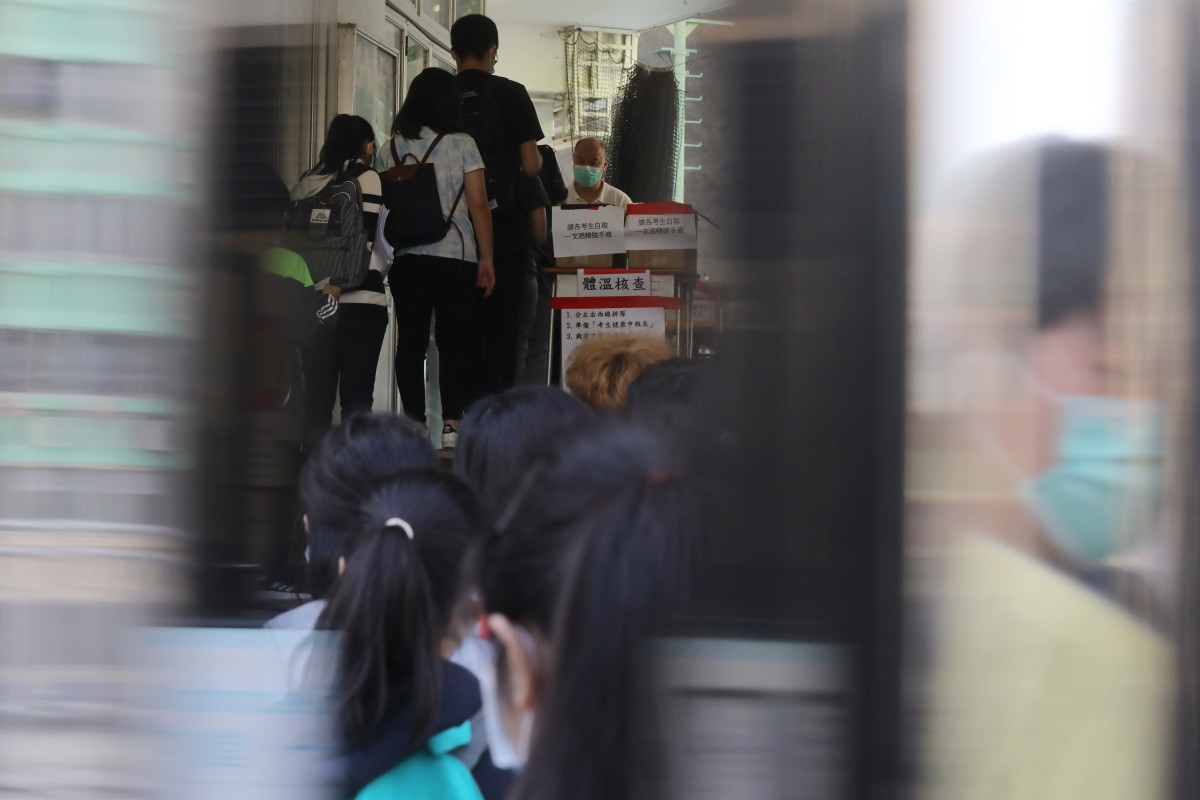 Secondary school students queue to get their temperatures checked upon entry to the S.K.H. Holy Trinity Church Secondary School in Ho Man Tin for the Chinese Language DSE exam. 04MAY20 SCMP / K. Y. Cheng
This year's DSE Chinese paper was generally more straightforward than in previous years, said teachers.
About 47,400 candidates took part in Papers 1 and 2, Reading and Composition, on Monday. Paper 3, Listening and Integrated Skills, will take place tomorrow.
Lam Yat-yan, a Chinese tutor at Beacon College, said that the prescribed readings in Paper 1 were very straightforward and easy to understand.
Students say Maths DSE easier than in 2019
For example, in Part A, Q3 and Q4, candidates were asked about Ascending a Pavilion, a prescribed classical text by Tang dynasty poet Du Fu, and only had to write out some of the text and fill in the blanks regarding the passage's content and the messages it conveyed. It was something that teachers would have gone through in class, and was not too complicated.
Other relatively simple questions included Part B, Q9, where candidates were asked about the descriptive devices employed in an unseen text, a passage by Taiwanese writer Liglav A-wu.
Jenny Lee, a Chinese teacher at a secondary school, agreed that the paper was overall easier than last year because of the types of questions and the materials used. Nothing in Part A was a surprise, she said, because everything had been taught in class.
DSE candidates feel confident after English Listening exam
"Students would have been familiar with the Analects of Confucius questions asked in Part A because they have appeared [on the exam] over the past two years. There were no twists in the questions either, so I believe most students would be able to handle them," she said.
For Part B, regarding a modern passage by a Taiwanese writer, Lee said the questions mainly asked students about their understanding of the content. "The only difficulty would be if students were not familiar with the historical context between China and Taiwan, then they might not grasp the feelings expressed in the passage and the reason why the father character in the text would have such a strong yearning for his homeland," she said.
Lam thought the questions were straightforward in the classical text as well. The passage implied that officials used different talents in different ways: some appreciated them while others wasted them. Lam pointed out that the biggest difficulty was in understanding the final sentence, which meant "It's not for me to decide who the officials would pick and value, so I'll just do my best".
English Reading and Writing exam of "reasonable" difficulty, say students
As for Paper 2, the writing paper, neither Lam nor Lee thought it was extremely challenging. Both of them noted that Q1, where candidates were asked to depict a person who was strict with himself but generous towards other people, was very similar to one of the writing questions from 2012's DSE paper, where students were asked to describe a teacher.
"Q2 was also similar to one of last year's questions about being considerate of other people. Only this time, it asked about smiling," said Lam. He added that it was important that students tie whatever scenarios they wrote about with why smiling is valuable.
Q3 was about giving gifts. Lee said a very similar question had appeared before in a listening exam.
To ace it, Lam said students should avoid being too shallow and focusing on just the act of giving gifts.
"They should try to go deeper and describe how the act is a reflection of a greater concept in Chinese culture," he said. "Strong candidates should be able to discuss the advantages and disadvantages of the act, and contemplate why our culture values giving gifts so much and how this represents our culture, instead of just talking about gift ideas."
Liberal Studies assessment asks students about press freedom
Starsky Ng Ka-hin, an 18-year-old DSE candidate from Po Leung Kuk Wu Chung College, also found the papers easier than the previous Chinese DSE exams.
"Candidates were tested on passages by Lu Xun and Qian Zhongshu last year," he said. "Those writers were not as contemporary as the Taiwanese writer we encountered this year. So I definitely feel like it was easier to understand."
The only thing he found a bit challenging was the second passage in Part B, which was a classical text.
"First of all, it was longer than passages from past years. I also found there were more difficult words as well as twists and turns in the story," he said. But overall, he thought both the reading and writing papers were "pretty easy".
Sign up for the YP Teachers Newsletter
Get updates for teachers sent directly to your inbox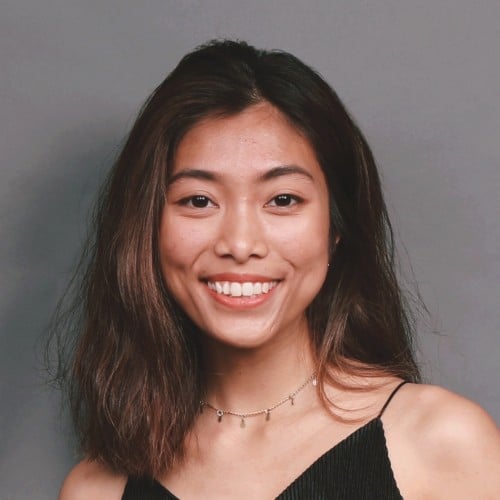 Joanne joined the Post in 2018. She majored in English Literature for her first degree and has a master's degree in Journalism.
Sign up for YP Weekly
Get updates sent directly to your inbox