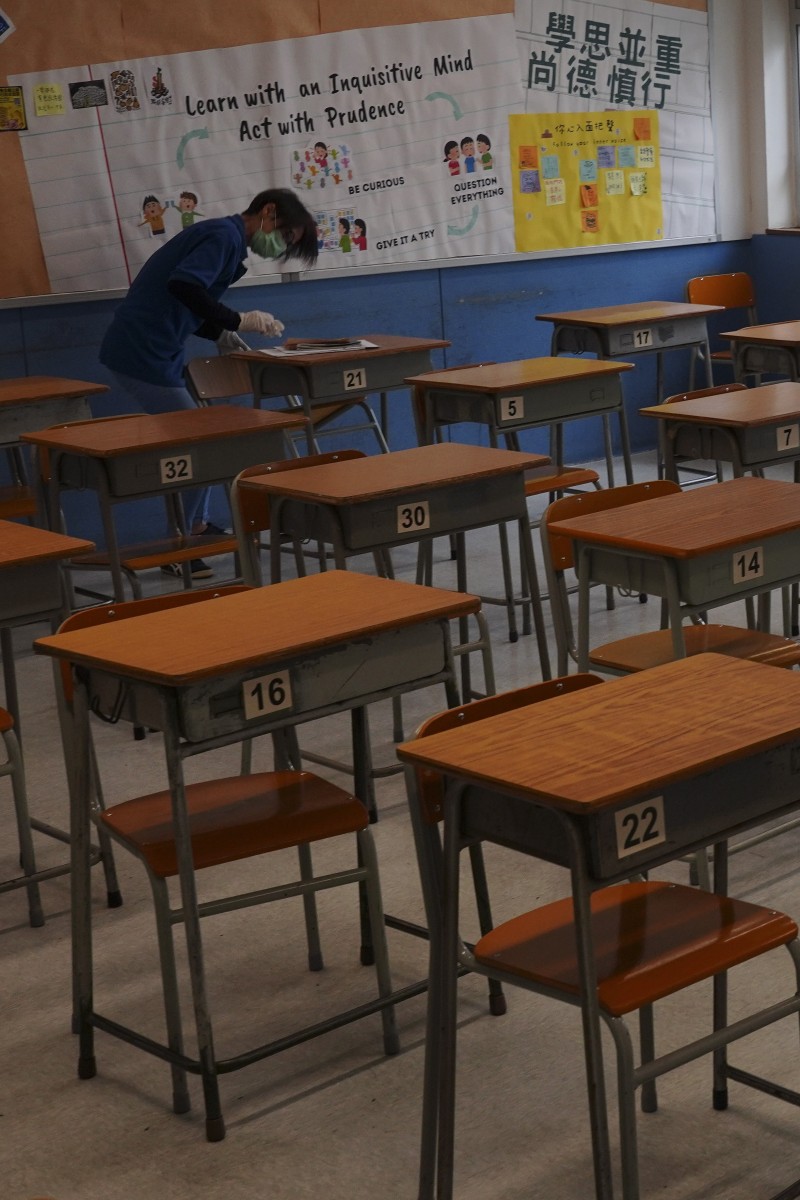 New Covid-19 infections in Hong Kong may delay plans to resume classes on May 27
A 66-year-old housewife and her 5-year-old granddaughter tested positive for coronavirus, ending a 23-day streak of no new local infections.

Medical experts fear this could mean unknown transmission strains and call for an increase in testing.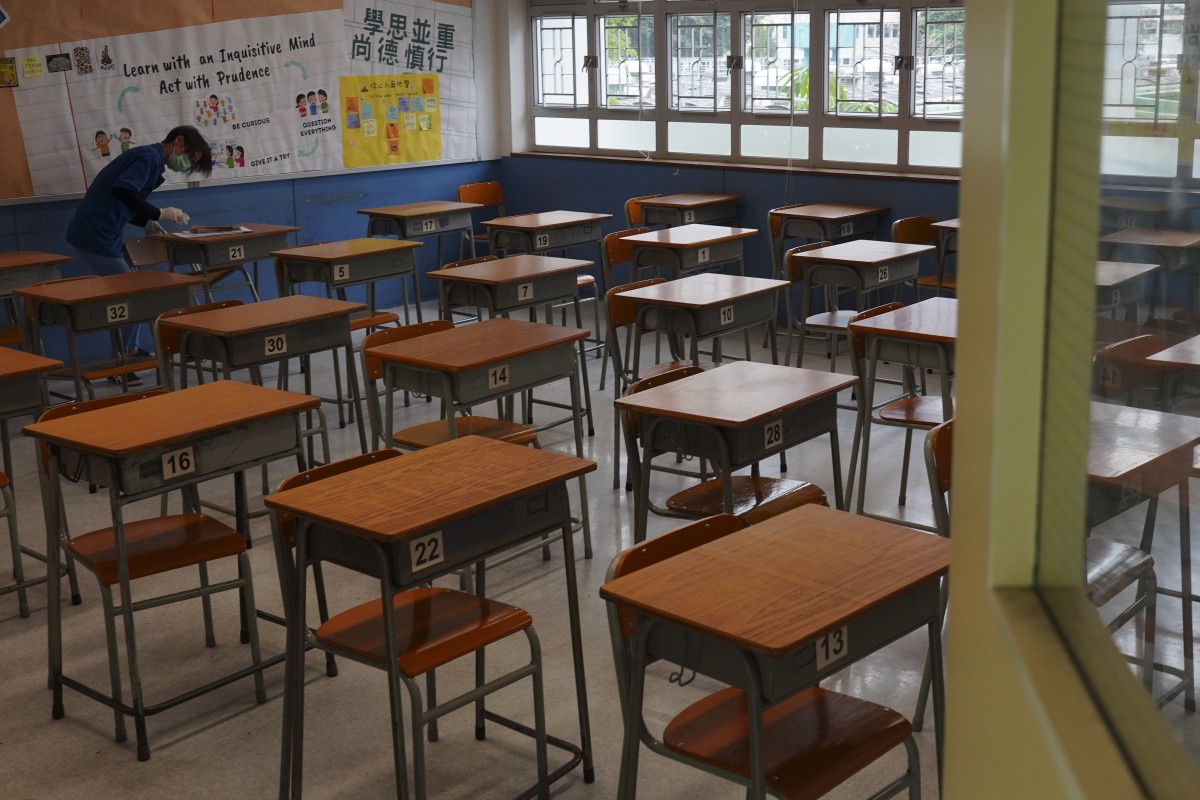 Empty classroom at Sheng Kung Hui Tang Shiu Kin Secondary School. School classes are set to resume on May 27, but new local cases may mean further delays.
Plans for Hong Kong students to return to school on May 27 were thrown into disarray on Wednesday when a woman tested positive for Covid-19. The housewife, 66, had no history of recent travel, raising concerns of community spread. Her case was confirmed on Tuesday.
Her 5-year-old granddaughter also tested positive on Wednesday. The two are receiving treatment at Princess Margaret Hospital in Kwai Chung.
The newest cases left Hong Kong just five days short of the golden 28-day mark which would have indicated that the city was mostly virus free. While people have tested positive over the previous 23 days, they were all imported cases.
China pollution returns after pandemic cleared the air
By Wednesday, at least eight of the woman's relatives had been traced, tested and quarantined. Some of them were already showing symptoms of the disease. The patient, who lives at Lei Muk Shue Estate in Tsuen Wan, had not travelled outside Hong Kong for three months before she was confirmed as infected on Tuesday, according to government sources.
Professor Yuen Kwok-yung, a veteran microbiologist at the University of Hong Kong, said on a radio programme on Wednesday that unless the source of the infection was found, and the chain of infection broken, "we cannot resume school".
Yuen said the new case was alarming, as it meant the community could be facing multiple invisible transmission chains. He said it would be critical to monitor the situation over the next two weeks.
If no further local cases are reported within the coming 14 days, Yuen said, the plan to resume classes and relax social-distancing measures could carry on.
EDB announces coronavirus prevention measures before schools resume
Professor David Hui Shu-cheong, a respiratory medicine expert at the Chinese University of Hong Kong, said the woman could have been infected by an overseas returnee who had completed the 14-day mandatory quarantine.
"Most people develop symptoms within 14 days [after infection], but there are a small number of people who would fall ill only after those 14 days," said Hui, one of the experts advising the government on the coronavirus pandemic.
Hui urged the government to increase its rate of testing, from 3,000 a day to 7,500.
"I have been asking for a massive increase in testing for three months, but this has not happened," he said.
Online registration opens for free government masks
Hong Kong had managed to hold the number of cases to 1,048 as of Tuesday, despite its proximity to mainland China, where the coronavirus outbreak was first reported.
Yuen urged the public to keep wearing masks and be vigilant about hand hygiene.
"The reason we succeeded is because of the cooperation of the public," he said. "If you feel uncomfortable, you should go and get tested."
The education minister said yesterday afternoon that as of now, schools would still resume as planned.
The news comes as Wuhan, the epicentre of the pandemic which has affected almost every country in the world, revealed it was going to test every one of its 11 million residents within 10 days. Associated Press reports the move came after a new cluster of six cases was recently reported . It wasn't clear how many people will actually still need to be tested. One expert at Wuhan University told the Global Times newspaper that up to five million residents in Wuhan have already been tested since the outbreak began in December last year.
Meanwhile a 14-year-old boy with no prior health conditions has died from a Kawasaki-like illness linked to coronavirus in a children's hospital in London on Wednesday.
The teenager was being treated at Evelina London Children's Hospital over a 10-day period in April according to a report in The Lancet medical journal. He spend six days in the intensive care unit of the hospital and tested positive for Covid-19 after his death. 
Sign up for the YP Teachers Newsletter
Get updates for teachers sent directly to your inbox
Sign up for YP Weekly
Get updates sent directly to your inbox