Chinese-American NFL player Taylor Rapp talks about embracing his heritage and being a role model for Asian athletes
The 22-year-old said he was often mocked for his race, and didn't experience diversity until he started at the University of Washington.

He was often stereotyped and underestimated by people who didn't think Asians could play football.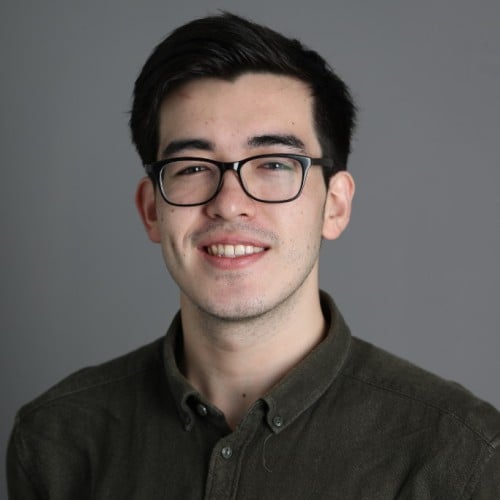 Andrew McNicol is a sports writer with a particular interest in football, rugby and mixed martial arts. He also enjoys covering local athletes and niche sports in the region. He has a master's degree in Media and Communications Governance from the London School of Economics and Political Science.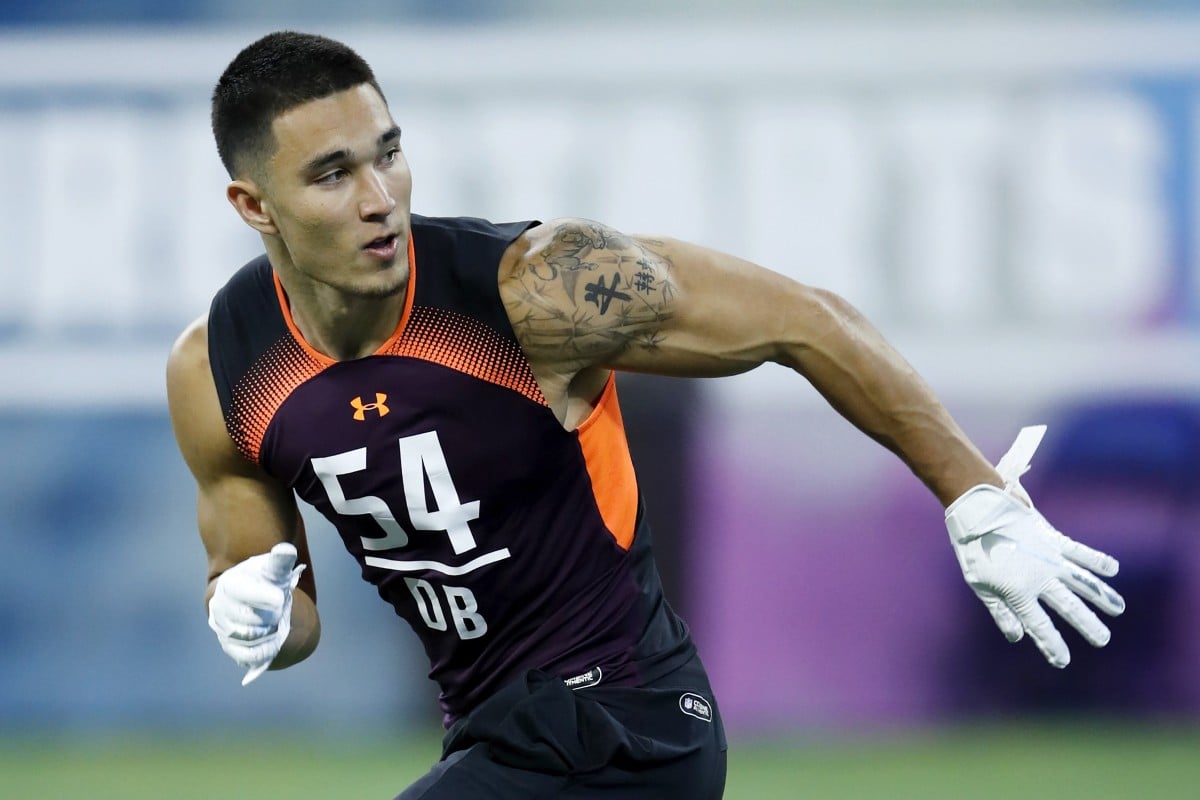 Taylor Rapp, of the Los Angeles Rams, says he used to be embarrassed by his Asian heritage, but now he has come to embrace it and hopes to be a role model for other Asian athletes.
Talented American football player Taylor Rapp used to be embarrassed about being part-Asian. The 22-year-old Chinese-American, who plays for the Los Angeles Rams in the National Football League (NFL), often thought about why he always looked the odd-one-out in school and practice.
Taylor was raised in Bellingham, Washington, a city with very few Asians. He and his older brother, Austin, would spend most of their childhood with his Shanghai grandparents while his Canadian-American father and Chinese mother went to work.
Although Taylor (whose Chinese name is Chi Youjin) welcomed the cultural blends within the house, he said it always felt like he was "putting on a mask" in the real world. He would be teased and taunted with all the typical racist names, be it about the size of his eyes or stereotypes like Asians lack of physical strength. Naturally, this made school studies and making friends more difficult
"There are not many Asian-Americans like me in Bellingham," Taylor said in a phone interview while keeping to his strict Covid-19 self-quarantine schedule. "It was definitely hard to embrace. For me, trying to play sports and make it to college in sports – there are not a lot of Asian-Americans to look up to in both college and pro sports.
For this Harrow International School student, football is more than just a sport
"Every other kid had someone to look up to or relate to. I didn't really have that because there weren't that many Asians in, well, any sport," he said, adding that his only Asian role model was NBA player Jeremy Lin.
The Institute for Diversity and Ethics in Sport's found only 0.1 per cent of the NFL is Asian. It is the lowest percentage of all documented ethnicities. However, that does not stop Taylor from his mission to become one of the best players in the league.
"I used that as fuel to the fire and that drove me to try to break that barrier; to show that it doesn't matter where you came from as long as you work hard. I did, and I made it through division one college and made it to the NFL," he said.
Taylor's parents – Chris and Chiyan – sent their sons to a local high school that was not known for its cultural diversity nor football. Taylor recalled being openly mocked by peers while football coaches would often fail to spot his talents. It was not until he was enrolled at the University of Washington where he began to see a few more familiar faces.
Rapp had a had time shaking the stereotype of not having the physical strength to play American Football.
"Growing up I never really embraced my Asian culture and heritage as I feel I should have, but now I embrace it more than ever. As you grow up you gain perspective – there were a lot more Asian-Americans when I went to college – but growing up in a small city you didn't see a lot," he said.
But even at college, Taylor was overlooked for his Asian ethnicity. Simply entertaining the idea of an Asian playing college or pro football raises eyebrows. Imagine what it is like when the position they are competing for is a defensive one requiring explosive strength.
"That's one bad stereotype for Asians playing American sports, especially NFL football because Asians aren't necessarily known to be the fiercest physical specimens that – I don't want to categorise but – the typical footballer is," said Taylor, who plays the position of safety for the Rams.
"Growing up, I would always try to get recruited and try to go to combines and I would just know in the back of my mind that as an Asian, I didn't look like a typical football player. That was definitely going through my mind when I was trying to go to the next level."
Nothing stops football-crazed Ali from playing his favourite sports
Taylor took everyone by surprise after dominating his first year, scooping the 2016 Pac-12 Football Championship Game's most valuable player and some other team-of-the-year and defensive player-of-the-year awards. He was soon ranked the state's number one safety prospect before declaring he would join the 2019 NFL Draft. The Rams picked Taylor in the second round.
Rookie Taylor started the 2019 season as the Rams' substitute safety behind veteran Eric Weddle and fellow up-and-comer John Johnson III. An injury to Weddle allowed an opportunity for Taylor to introduce himself to the world.
He closed his impressive season with 76 solo tackles, 99 combined tackles and – most impressive – two interceptions. Both came against the Arizona Cardinals' star quarterback and the 2019 Draft's number one pick, Kyler Murray. What is most significant was that Murray is a second-generation Korean-American.
The Last Dance wasn't Michael Jordan's first movie role; in the 90s, His Airness teamed up with Bugs Bunny in Space Jam
"Two Asian-Americans are playing at the highest level – it goes to show that Asians belong," Taylor said. "It doesn't matter what you like or where you came from, we're able to show that on the biggest stage – the National Football League – we not only belong, but we can excel."
As for the future, Taylor said he wants to be a poster boy for every Asian or Asian-American trying to compete in high-level sports. He described his mission as "beyond making history".
"It feels amazing. I wanted to be this role model for kids in the same position I was once in – who don't have anyone to look up to. I want to be that figurehead," he said.
"If I think back to when I was in high school trying to figure out where and who I was, I would definitely be proud of where I am. But it's just the beginning. I just played my rookie season and I still have a lot to prove in the league to make sure I'm one of its top players."
Sign up for the YP Teachers Newsletter
Get updates for teachers sent directly to your inbox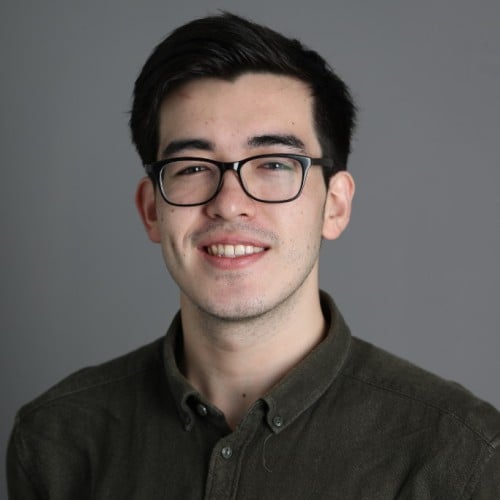 Andrew McNicol is a sports writer with a particular interest in football, rugby and mixed martial arts. He also enjoys covering local athletes and niche sports in the region. He has a master's degree in Media and Communications Governance from the London School of Economics and Political Science.
Sign up for YP Weekly
Get updates sent directly to your inbox