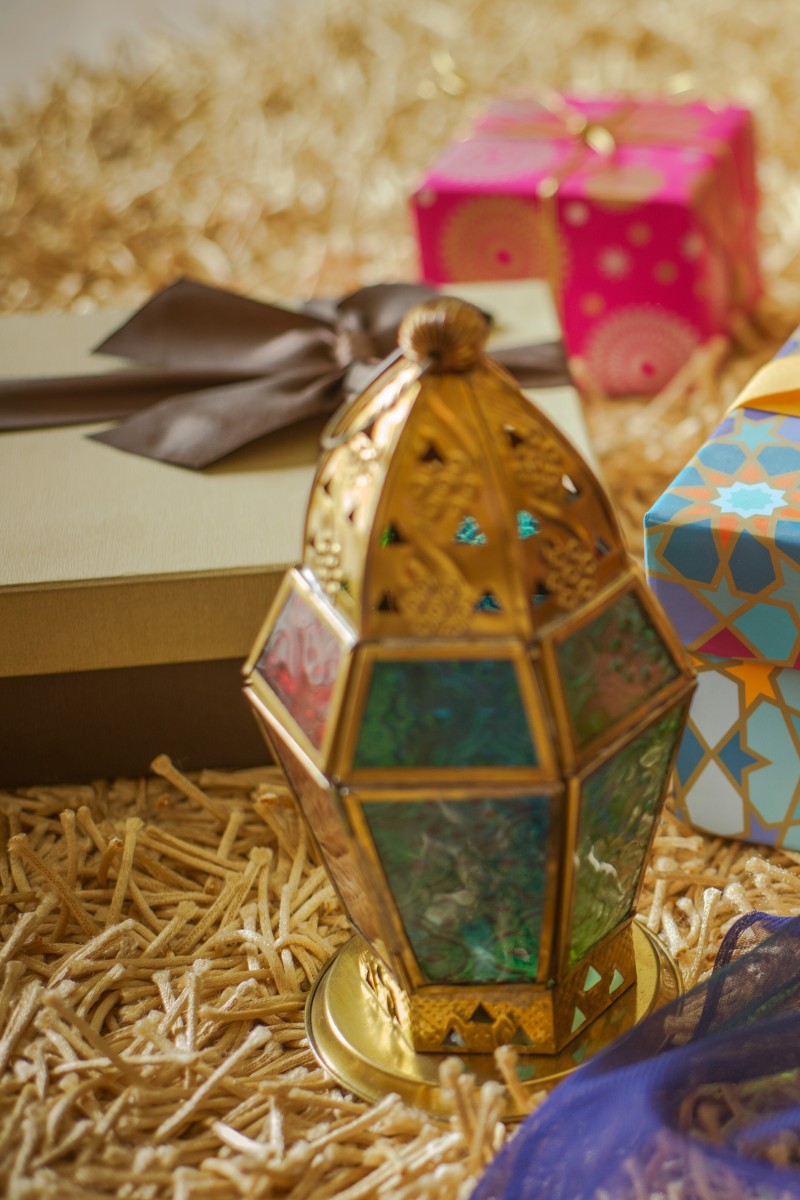 How Muslims in Tunisia celebrate Eid during Covid-19
Eid-el-Fitr marks the end of the holy month of Ramadan and is typically when families get together to feast and celebrate

Due to coronavirus social distancing restrictions, people aren't allowed to visit each other, but the spirt of the day will go on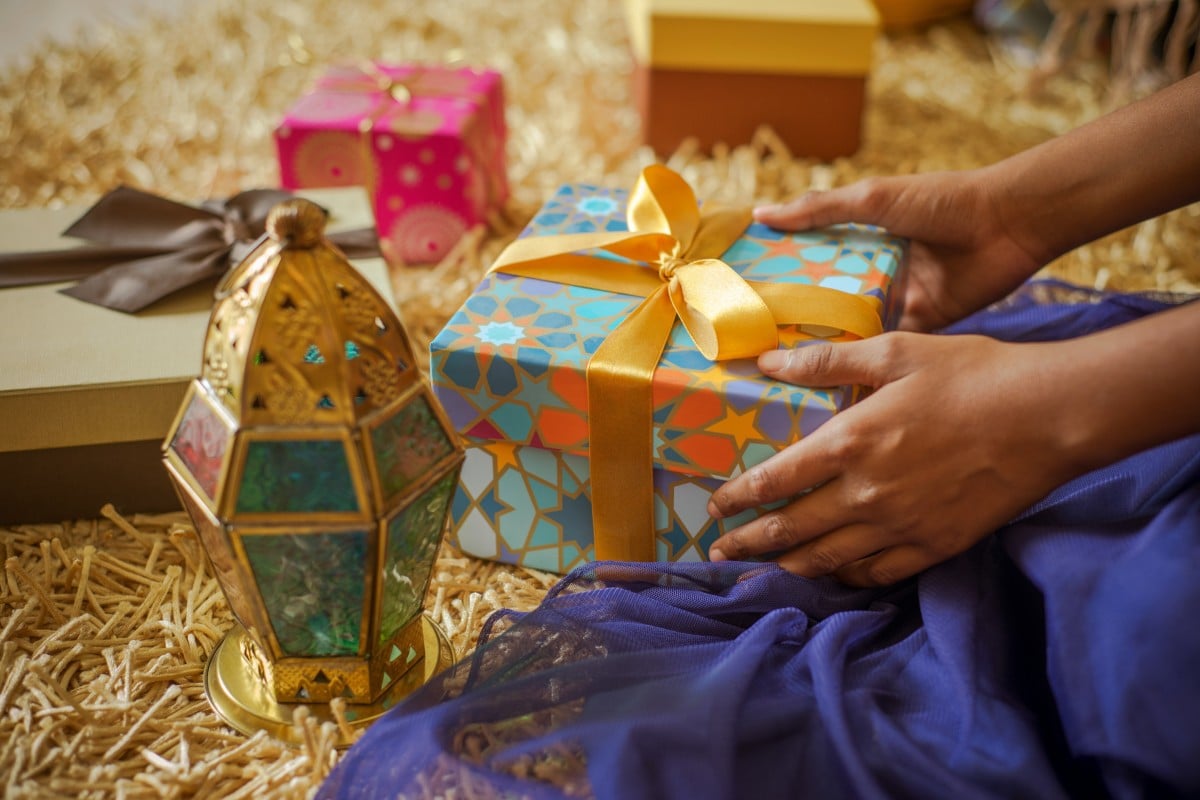 People in Tunisia generally celebrate Eid with pastries, new clothes and presents.
Ramadan was celebrated by Muslims worldwide this year from April 24 (or 25 according to the first appearance of the crescent moon in each country) until May 24. During this time, they fasted for more than 16 hours daily, breaking their fast at sunset. However, the symbolism of Ramadan surpasses food and fasting. This holy month is an opportunity for Muslims to be generous to the poor, focus on forgiveness, to love one another, and to strive for spiritual purification.
This year, due to the Covid-19 pandemic, Muslims can't celebrate Ramadan with visits to each other in their traditional manner. However, most Muslims are celebrating one of the most important traditions, Eid-el-Fitr (pronounced eed uhl-fee-truh). This joyful celebration marks the end of the holy month. Preparation for this celebration takes place during the last days of Ramadan.
In Tunisia, preparation for Eid is noticeable across the country. Shopping for Eid takes almost two weeks, clothing shops stay open late, and after the daily fast-breaking, people go out to buy new clothes, especially for kids. Even the poorest save money to buy new clothes, to make their kids happy.
Taking a walk inside Kowloon Mosque and discovering the many layers of Islam
However, three days before Eid, people get busy with another significant event: preparation of the pastries. Traditional pastries are a fundamental element of Eid-el-Fitr.
Some choose to buy pastries from pastry shops while others (especially older women and grandmothers) prefer preparing them at home. Pastry preparation is a tradition that mothers pass on to younger female family members. Each mother passes her recipes and tips on making the traditional pastries (Baklawa, Kaak Warka, Ghraiba, Mlabes, Makroud) while singing and listening to traditional Tunisian music. Men and boys participate in the process by taking the family's uncooked pastry plate to the neighbourhood bakery, where they bake in the big oven. The aroma of fresh-baked pastries fills the neighbourhood.
Tunisians don't neglect the spiritual aspect of Ramadan, and before Eid, many of them (mostly men, since women are busy preparing pastries) go to mosques, pray for a very long time, and read the Koran (the holy book for Muslims). Kids from conservative religious families accompany their fathers and pray with them.
French teens, WWII vets swap stories of life in lockdown during Covid-19
Tunisian television channels air religious, traditional songs while waiting for the Mufti (who works for the ministry of religious affairs) to announce the official Eid day. The Eid announcement is very important for Tunisians, since Eid represents the joy of celebrating the end of Ramadan with loved ones, and, after the announcement, people begin to congratulate each other and wish each other a blissful Eid.
Men go to coffee shops as soon as they finish their fast-breaking; they hurry there to reunite with their friends and play cards.
The day preceding Eid is the busiest day ever. Most women spend the night bathing their kids and preparing them for Eid. Every traditional public shower is full (women prefer these showers because they clean the skin and hair better).
Don't judge a book by its cover - or in this case - a country
Hair salons are also full because everyone wants to look their best on Eid. Hence, you find people (especially women) waiting in the shops for hours to get their hair done while catching up with their friends; many stay all night.
On the morning of Eid, kids are usually the first to rise. They wake their parents and ask when they can put on their new clothes and show them to their friends. The mothers prepare breakfast, consisting of pastries, coffee, and milk; kids finish breakfast quickly, still urging their parents to go out.
After breakfast, parents dress their kids and prepare to visit relatives. The family gathers at the grandparents' home to celebrate Eid-el-Fitr. Kids love this gathering because they are given el mahba, gifts of money from adults. Kids usually buy toys with their money. Their parents take them to theme parks and take souvenir pictures on horses and camels, two animals of great importance in Tunisia.
We are not ISIS: Hong Kong's Muslims are tired of being blamed for acts of terrorism
For lunch, people usually cook Mouloukhiya (a green plant usually served as a sauce), believed to give them good fortune and a prosperous year.
Traditionally, Eid is celebrated in Tunisia with people visiting each other, exchanging pastries, and spoiling kids. As is the Muslim custom, many people give zakat (money or gifts), to people in need, according to Islamic laws.
However, this year due to the Covid-19 pandemic, the Tunisian state has prohibited people from visiting each other. It might be an unusual Eid, but Muslims will celebrate it differently while still sticking to tradition and to what matters most: the Eid spirit of tolerance, love, and empathy. Eid Mubarak (blessed Eid) to the Muslim community all over the world!
Sign up for the YP Teachers Newsletter
Get updates for teachers sent directly to your inbox
Sign up for YP Weekly
Get updates sent directly to your inbox