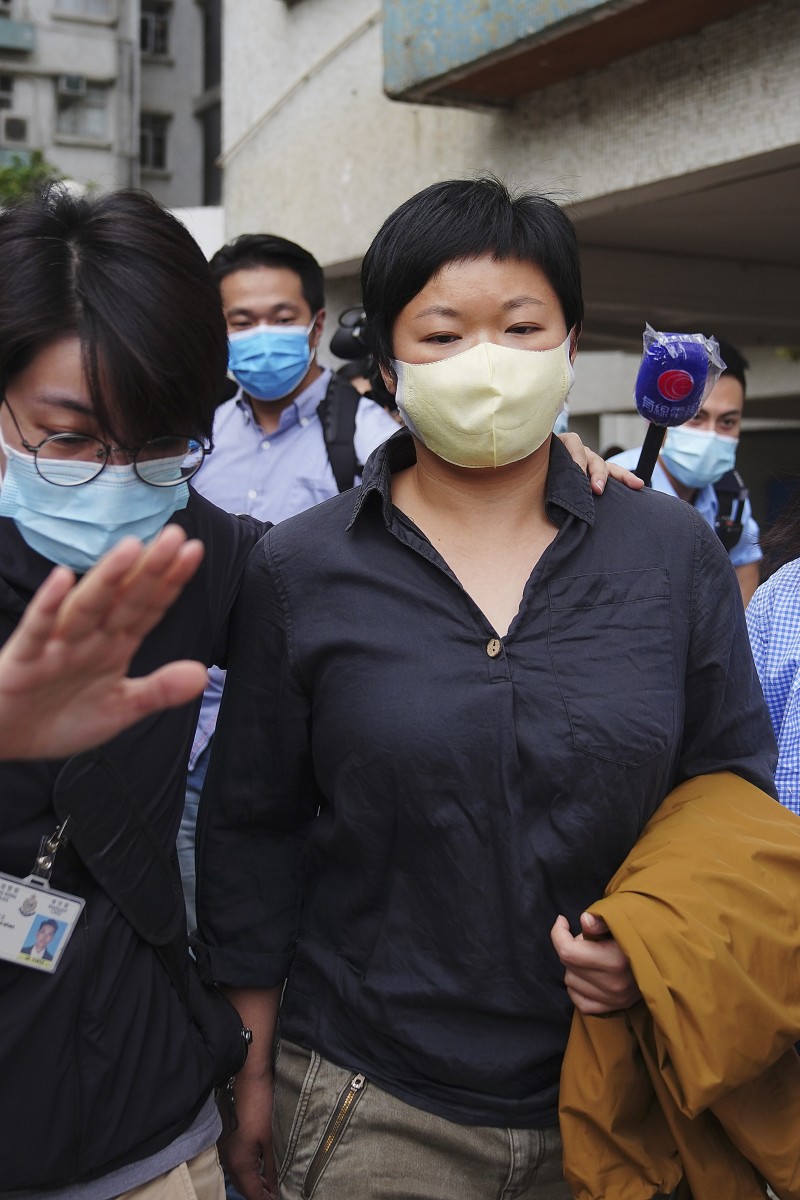 Bao Choy Yuk-ling co-produced an episode of a television show about the mob attack at Yuen Long MTR during the 2019 anti-government protests

She is accused of giving false information when searching for personal details in a government database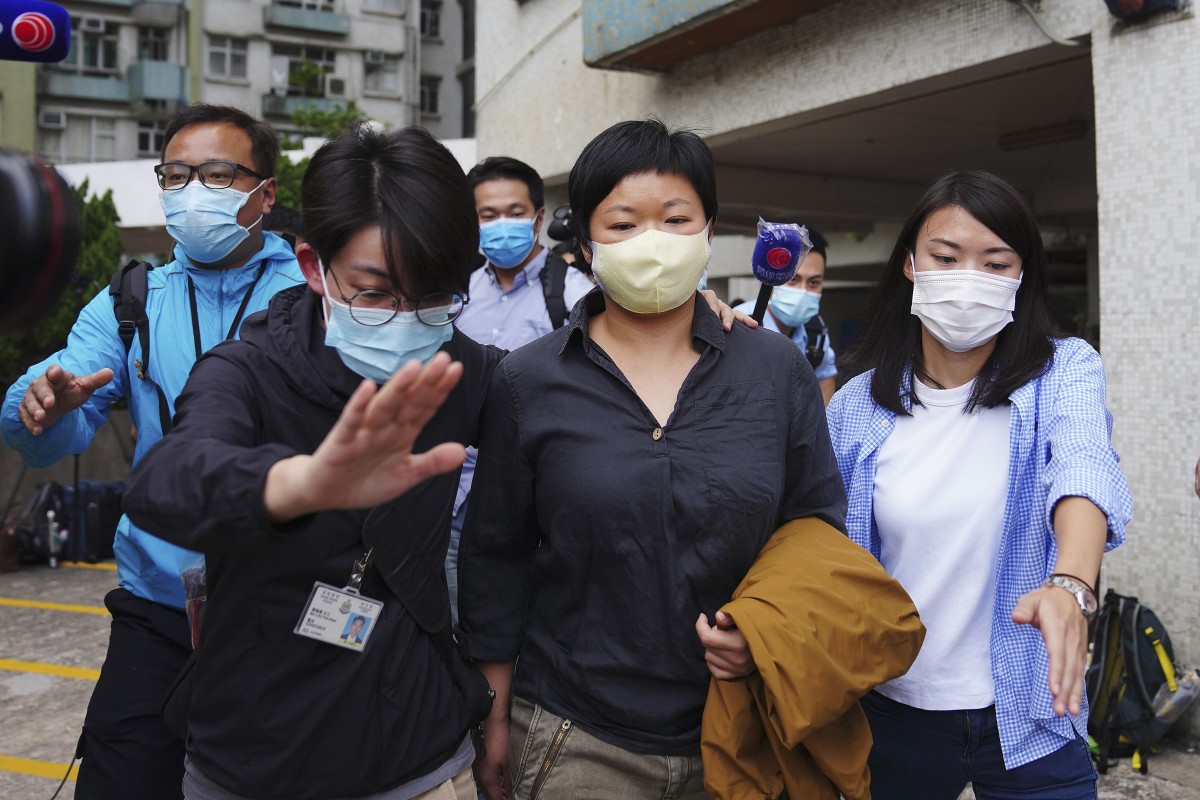 Bao Choy was arrested on Tuesday. Photo: SCMP / Sam Tsang
Media groups are furious at the arrest of RTHK contributor Bao Choy Yuk-ling. Choy worked on a a programme about last year's mob attack on protesters and bystanders at Yuen Long MTR station. She was arrested on an accusation of violating a Road Traffic Ordinance apparently giving false information when searching for personal details of car owners in the government database.
Media groups warned of dire implications of the arrest for investigative reporting.
Choy co-produced an episode of the television show Hong Kong Connection on the July 21 incident, one of the most controversial issues of last year's anti-government protests.
Choy, 37, is accused of using the information obtained for a purpose other than the one stated when applying for access.
Chief Superintendent Kwok Ka-chuen, of the police's public relations branch, denied police were targeting journalists. He said an investigation had been triggered by a public complaint about a TV programme infringing privacy rights.
"During the investigation, we discovered someone had made a false declaration," he said. "We then sought legal advice and carried out the arrest."
Kwok was referring to the Transport Department's online application form that must be filled out to access the car ownership database.
Applicants can only tick boxes citing "legal proceedings", "sale and purchase of vehicles" and "other traffic and transport related matters" as the purpose of seeking the information. News reporting is not an available option.
The form also requires applicants to declare that they will only use the personal data collected "for activities relating to traffic and transport matters".
But under the Personal Data (Privacy) Ordinance, news activity is exempted from data protection laws. The transport law provides no similar protection for journalists.
Hong Kong Journalists Association (HKJA) chairman Chris Yeung Kin-hing said the arrest would have a hugely negative impact on public interest journalism by restricting basic searches necessary for investigative reporting. He also said the department's online forms failed to consider the needs of journalists.
Choy was released on bail after being charged on Tuesday with two counts of making false statements under the Road Traffic Ordinance. Her case will be mentioned at Fanling Court next Tuesday.
Sign up for the YP Teachers Newsletter
Get updates for teachers sent directly to your inbox
Sign up for YP Weekly
Get updates sent directly to your inbox