AOC was called a liar after she said she feared for her life during the January 6 Capitol attack on Instagram

K-pop fans flooded anti-AOC hashtags with pictures of their favourite groups, like Blackpink, and animal lovers posted photos of their pets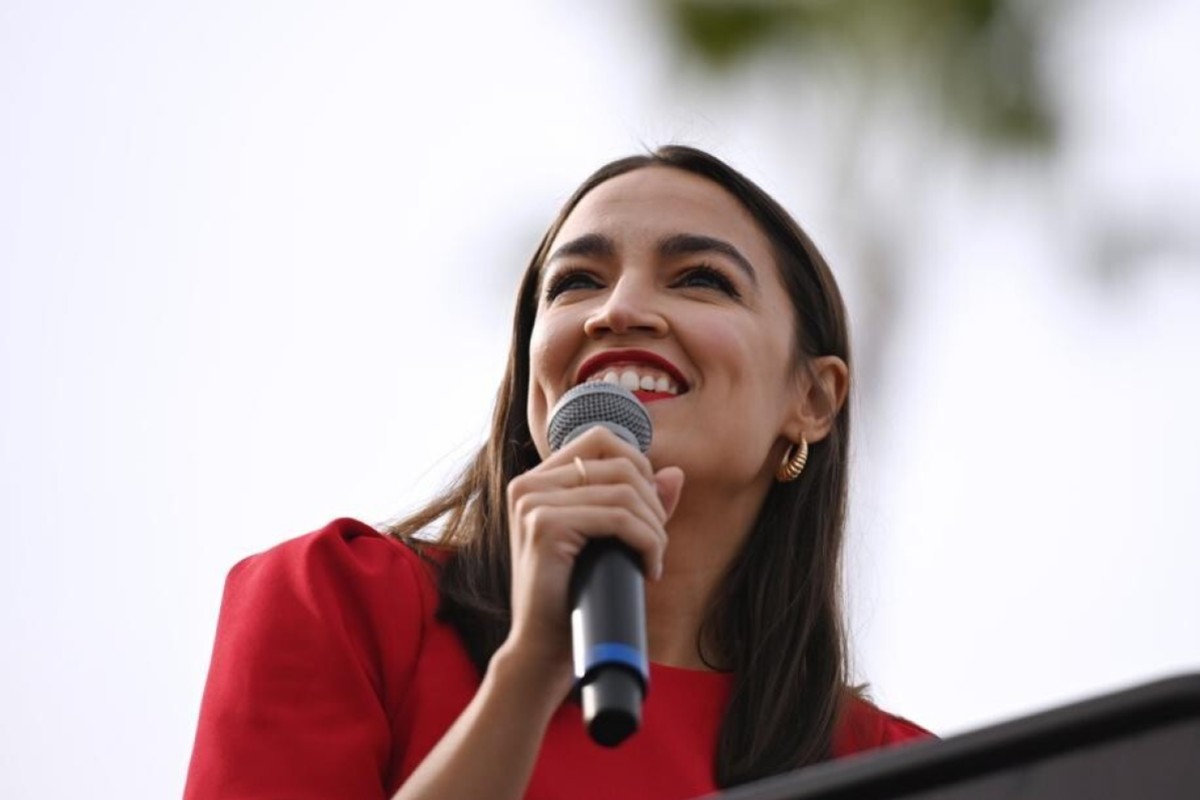 US congresswoman Alexandria Ocasio-Cortez was accused online of lying about her experience during the Capitol Building riot. Photo: Robyn Beck/AFP
K-pop fans rallied to the defence of US congresswoman Alexandria Ocasio-Cortez this week after she was accused of lying about her experiences during last month's riots at the Capitol .
During an Instagram Live stream on Monday, Ocasio-Cortez revealed that she feared for her life during the violent unrest on January 6, and said Republicans were using "the tactics of abusers" by telling lawmakers to "move on" from the riots.
However, some Twitter users alleged that as Ocasio-Cortez's office is not in the main Capitol building, the US congresswoman lied about her experience. The hashtags #AOCLied and #AlexandriaOcasioSmollett, a reference to Jussie Smollett, who was accused of staging a hate crime in 2019, were both trending on Twitter.
Why are people ditching Facebook for MeWe?
Two weeks after K-pop fans overran the hashtag #ImpeachBidenNow in defence of US President Joe Biden, they hijacked the #AOCLied and #AlexandriaOcasioSmollett hashtags with photos and videos of their favourite South Korean stars such as Blackpink.
K-pop fans have a history of hijacking hashtags connected to US political and social justice issues with content relating to their favourite stars. Their aim is often to flood the topic and make it useless for those who may support the cause or want to use the hashtag for informative purposes.
How to delete yourself from the internet
Last year, K-pop fans and TikTok users were credited with reducing the turnout at former US president Donald Trump's rally in Tulsa, snapping up tickets online but not attending the event.
Animal-lovers also joined in, flooding the hashtags with pictures of their pets.
Sign up for the YP Teachers Newsletter
Get updates for teachers sent directly to your inbox
Sign up for YP Weekly
Get updates sent directly to your inbox