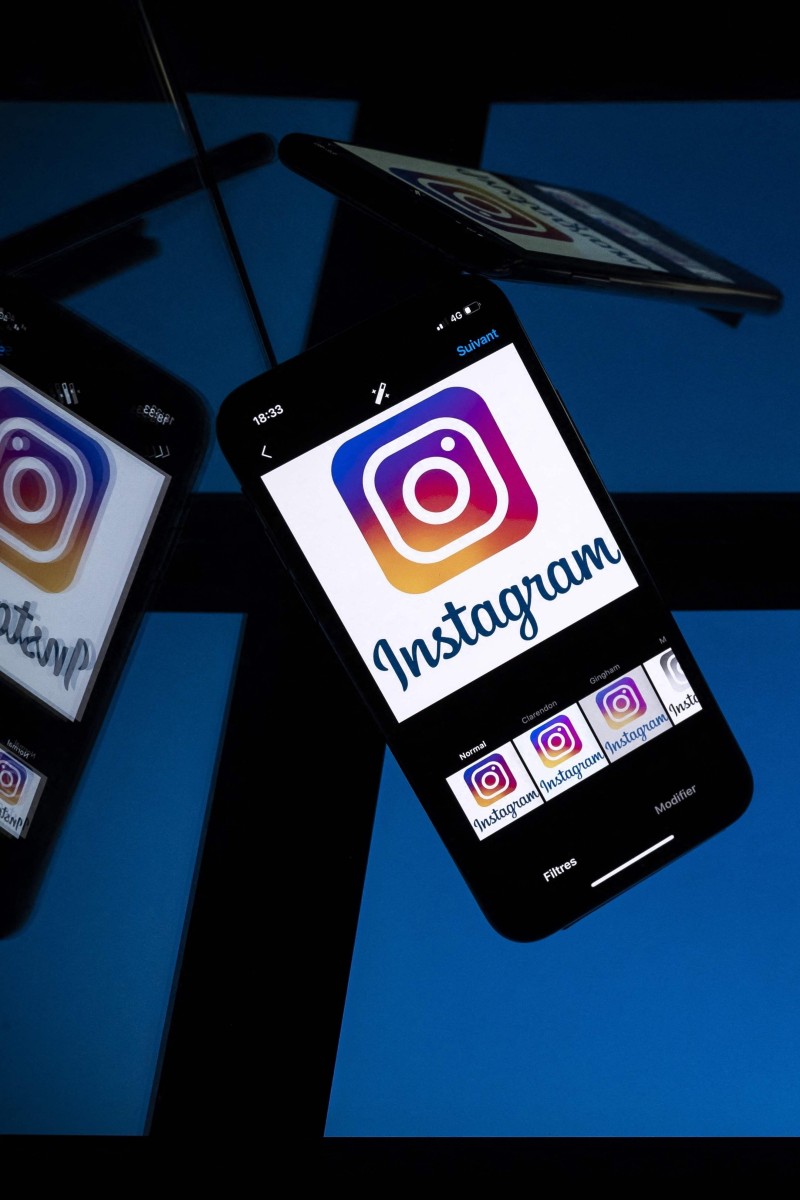 Facebook announces plans to make Instagram more private for teens
The social network said new teen accounts will automatically be private and it will be harder for suspicious adults to find underage users

CEO Mark Zuckerberg also said plans for an under-13s Instagram are in the 'very early stages'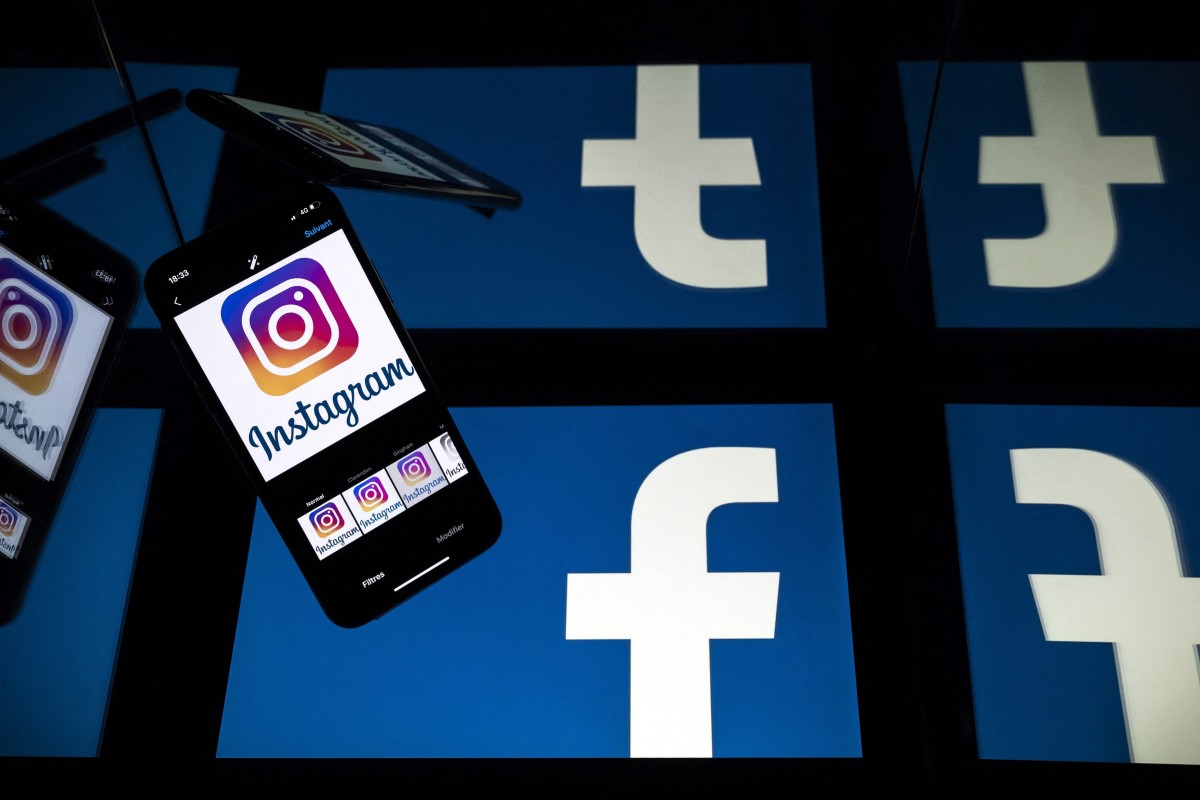 Instagram recently introduced changes designed to keep young users safer by making them harder to find. Tweaks rolling out to Instagram in Australia, Britain, France, Japan and the United States include software designed to spot "suspicious behaviour" by adults trying to connect with underage users. Photo: AFP
Facing an onslaught of ongoing criticism, Facebook announced it is taking several steps to make Instagram safer and more private for teens.
On Tuesday, the social network said it's making changes such as automatically defaulting teen users under 16 into private accounts, making it harder for potentially suspicious accounts to find teens, limiting the options advertisers have to reach those younger viewer with ads, and using AI to detect users' age.
Social media sites struggle to fight Covid-19 misinformation
"We think private accounts are the right choice for young people, but we recognise some young creators might want to have public accounts to build a following," Instagram said in a blog post. "We want to strike the right balance of giving young people all the things they love about Instagram while also keeping them safe."
While the changes have been praised by tech experts, they also face criticism from other experts who raised several questions, including whether the changes have been vetted by federal regulators, and whether Instagram is doing enough to make young people safe.
A new policy means teenagers under 16 will automatically have private profiles when they register for Instagram. Photo: AFP
"We've been telling Facebook for years to stop targeting teens on both Facebook and Instagram and to protect their privacy," said Jeff Chester, executive director of the Centre for Digital Democracy, a Washington, DC-based nonprofit. "We have a lot of questions. We're not alone."
The changes on Instagram come amid ongoing momentum among several groups and lawmakers to collectively stop a potential Instagram for kids. In May, Facebook received more than 180,000 signatures in a series of petitions from a collective of non-profit and grassroots organisations urging the tech giant to scrap its plans.
Podcasts burst onto the scene in mainland China
In regards to the possible development of the app, the company said it will make safety and privacy a priority and "consult with experts in child development, child safety, and mental health, and privacy advocates to inform it." Facebook also said it will "not show ads in any Instagram experience we develop for people under the age of 13."
The strategy is backed by both Instagram Head Adam Mosseri and Facebook CEO Mark Zuckerberg, who told lawmakers in March that plans for an Instagram for kids are in "very early stages."
Currently, the app doesn't allow users under 13 to use the platform. But, in regards to Instagram's teen safety update taking effect on Tuesday, the platform admitted that creating a safe, private but also fun site "comes with competing challenges."
Do Instagram stories bring people closer together?
Users under 16 now defaulted into private accounts
Instagram said everyone who is under 16 years old (or under 18 in certain countries) will be defaulted into a private account when they join the platform.
It previously let younger users choose between a public account or a private account when they signed up, but said research showed they appreciated "a more private experience"; recent testing showed that eight out of 10 young people accepted the private default settings when signing up.
For young users who currently have a public account, they will send a notification "highlighting the benefits of a private account" and explain how they can change their settings.
Many advocacy groups have spoken out against Instagram's plan to introduce an app for children under the age of 13. Photo: Reuters
"We'll still give young people the choice to switch to a public account or keep their current account public if they wish," Instagram said.
The app has also developed a tool that automatically detects potentially suspicious adult accounts and stops them from interacting with teen user accounts. For example, an adult's account might be marked as suspicious if it has been blocked or reported by multiple teen users.
The teen using TikTok to challenge school abuse
In a few weeks, advertisers will soon be restricted in how they can target users under age 18 on Instagram, Facebook and Messenger; they will only be allowed to target younger users based on their ages, genders and locations, and will no longer be able to target them based on their interests or activities on other websites and apps, Facebook said.
In its blog, Instagram said it is committed to listening to its younger users, their parents, lawmakers and experts to build a platform that won't "compromise on their privacy and safety," and is trusted.
Sign up for the YP Teachers Newsletter
Get updates for teachers sent directly to your inbox
Sign up for YP Weekly
Get updates sent directly to your inbox