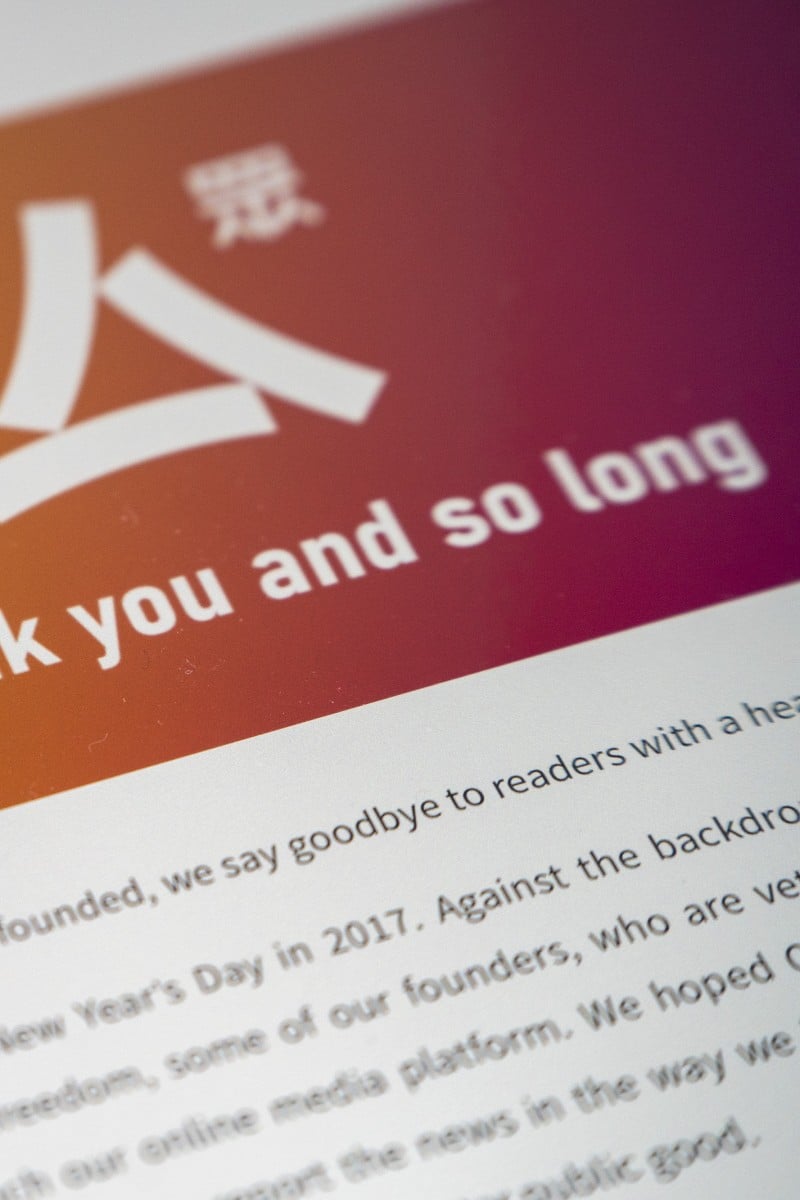 Two of the city's news outlets, Stand News and Citizen News, have been recently closed

Some accuse the government of targeting the city's independent media, while authorities argue that these are baseless claims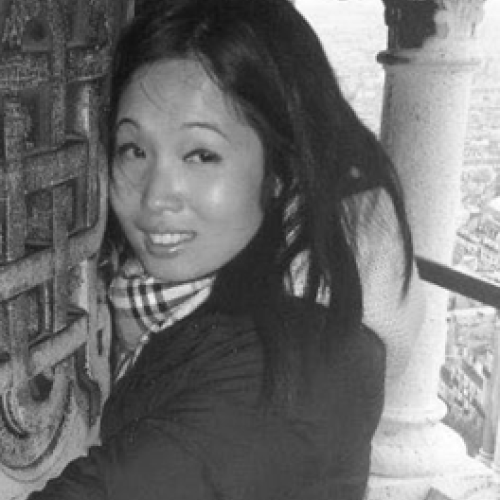 Doris worked in educational publishing, including the BBC and Cengage prior to joining the Post in 2018. She specialises in creating graphics and digital learning content, and has a particular interest in issues related to mental health and wellness.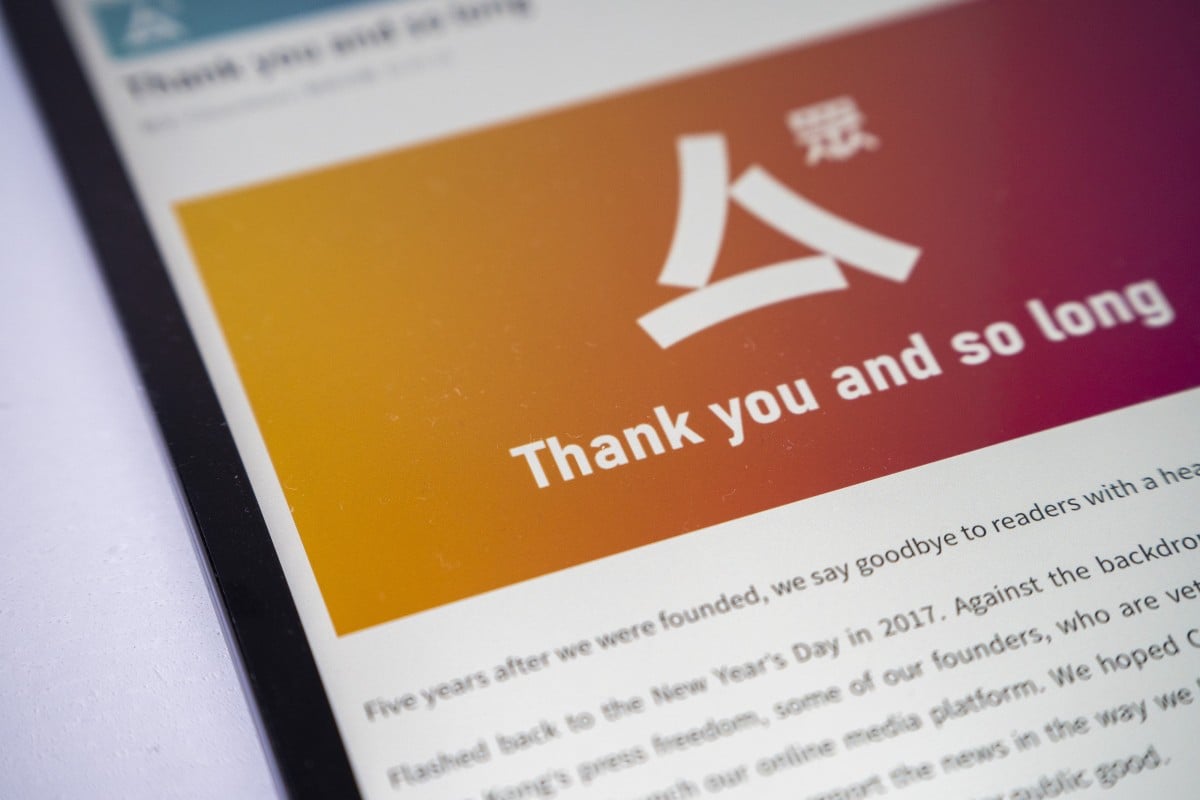 Online news portal Citizen News is Hong Kong's third news outlet to fold in recent months. Photo: Bloomberg
Hot Topics takes an issue that's being discussed in the news and allows you to compare and analyse different news articles and viewpoints on the subject. Our questions encourage you to examine the topic in-depth and can be used on your own, or with a friend.
Context: Hong Kong's Stand News shuts down after 7 held, assets frozen
Hong Kong's Stand News dismissed all its staff and shut down last month after national security police arrested seven people who worked at, or were linked to, the online news platform. They were accused of publishing material that authorities alleged was seditious and had stirred up hatred against the government.
About 200 officers raided the online publication's office, froze its assets and arrested seven current and former senior editors and former board members under the Crimes Ordinance.
Senior Superintendent Steve Li Kwai-wah of the police force's National Security Department said they had frozen Stand News' bank account and HK$61 million worth of assets under the national security law while investigating the source of funding.
Carrie Lam says recent news closures are unrelated to NSL
Li accused Stand News of publishing a large number of articles between July 2020 and last November that stirred up hatred for the government and provoked residents to use violence as well as not to obey the law.
He cited examples from articles including pieces accusing the central government of abusing the local courts and of police officers mass-firing at protesters at Chinese University during the 2019 social unrest.
US Secretary of State Antony Blinken earlier called on the Hong Kong and mainland Chinese governments to "cease targeting Hong Kong's free and independent media and to immediately release those journalists and media executives who have been unjustly detained and charged".
Police officers leave with loaded boxes of documents during a raid of the office of media outlet Stand News. Photo: EPA-EFE
The Stand News raid had forced "yet another of the few remaining bastions of free and independent media in Hong Kong to cease operations", he said in a statement.
Soon after Blinken released his statement, Hong Kong's Chief Executive Carrie Lam Cheng Yuet-ngor stressed that there was no suppression of press freedom in the city.
"Some Western governments and media jumped to a conclusion without having an understanding of Hong Kong's laws and the evidence ... trampling the rule of law," Lam said.
Staff writers
How have people around you reacted towards the Stand News shutdown, and why?

Refer to Antony Blinken's statement and Glossary. What role might "independent media" play in society, and why?
Which groups of people in Context and News might the cartoon be directed at, and why?

Based on this cartoon, identify and elaborate on ONE effect that the Stand News shutdown could have on journalism in Hong Kong.
Hong Kong universities remove monuments marking Tiananmen crackdown
News: Hong Kong online portal Citizen News closes to 'ensure everyone is safe'
Hong Kong online news portal Citizen News ceased operations last Tuesday to "ensure everyone is safe in this time of crisis".
In a press conference last Monday, senior executives of the news outlet said they were forced to shut it down because they could no longer guarantee staff safety under the city's "vague" approach to law enforcement.
On January 2, it posted a statement on its Facebook page, saying it had always loved Hong Kong, but what it was facing these days was no longer merely "the pounding of wind and rain" but "the attack by tornadoes and massive waves".
Carrie Lam says the NSL has strengthened press freedom
"Unfortunately, the changes in society in the past two years and the deterioration of the environment for media has made it impossible for us to achieve our belief without worries," it said.
"Being at the eye of the storm, our little boat is in a tremendously rough sea. We have to ensure everyone is safe on this boat in this time of crisis."
The outlet was founded in 2017 by a group of veteran journalists. It is the third news outlet in Hong Kong to close in recent months, following the shutdown of the Apple Daily newspaper and online site Stand News.
The importance of an uncensored media
Chris Yeung Kin-hing, founder and chief writer at Citizen News, said at the press conference that the trigger for the outlet's decision to close was what had happened to Stand News.
"What we understood about press freedom has changed a lot," said Yeung.
"Hong Kong is really facing a great change in many aspects, about how to understand press freedom, and where to draw the line ... and now many things about the law and law enforcement and so on have become vague."
Fewer Hong Kong students are studying journalism
The Hong Kong Journalists Association urged the government to safeguard the city's press and the free flow of information in accordance with the Basic Law, saying the reputational damage caused by the closures of the two media outlets was tremendous.
The Society of Publishers in Asia, a group based in Hong Kong that promotes press freedom, said it was concerned about pressures against independent media in the city.
"We call on the Hong Kong authorities to respect freedom of expression and the press which are vital to the success of our industry," it said in a statement.
Staff writers and Associated Press
Identify and explain TWO reasons for Citizen News' closure.

"The national security law strikes at the heart of press freedom." How might News and Context be used to support or argue against this statement? Explain your answer.
Fearing the NSL, schools remove books from their libraries
Issue: Hong Kong Justice Chief lashes out at critics of Stand News arrests, insists press freedom still 'well respected'
Hong Kong's justice chief has lashed out at foreign critics of a recent national security police operation that prompted the closure of an online news platform, accusing them of making "baseless allegations" regarding the state of press freedom in the city.
Secretary of Justice Teresa Cheng Yeuk-wah last month defended the operation and accused critics of acting "out of ignorance or with ulterior motives". She maintained that the press' freedom to operate "has always been well respected in Hong Kong".
"It is appalling to see that some even openly demand the immediate release of the arrested persons," she wrote on her official blog, in reference to calls from foreign officials such as US Secretary of State Antony Blinken.
National security police have arrested seven current and former senior editors and former board members at Stand News. Photo: AFP
"Such demands are not only a gross disrespect for the rule of law, but also are in blatant violation of international law and the basic principle of non-intervention."
In her blog post, the justice secretary said while freedom of speech, expression and the press were guaranteed by the Basic Law, Hong Kong's mini-constitution, and the Bill of Rights, they were not absolute.
Cheng also argued that the concept of "responsible journalism" was well established, and that the press was not exempt from complying with the law.
"Journalists are entitled to the protection of the freedom of expression on the premise that they act in good faith," she said.
Hong Kong cinema battles new censorship rules
The boundary between genuine journalistic activities, which should be protected, and offences endangering national security, which should be suppressed, was "reasonably clear", she added.
Separately, Reporters Without Borders (RSF), a global media watchdog, said in a report last month that Hong Kong press freedom was in "free fall". The city ranked 18th in the RSF World Press Freedom Index in 2002, but dropped to 80th in 2021.
In the foreword of the report, Christophe Deloire, secretary general of RSF, wrote that Hong Kong, which was "once a champion of press freedom", now had a growing number of arrests "conducted in the name of national security".
The report said the national security law was "a crackdown on independent media".
Staff writer and Sue Ng
Is freedom of press a right or responsibility? Explain your answer using News, Issue and your own knowledge.

Using information from Context, News and Issue, why might Reporters Without Borders have moved Hong Kong lower on its World Press Freedom Index?
Carrie Lam dismisses fears of a mass exodus from Hong Kong
Crimes Ordinance (Hong Kong): Section 10 of the law targets acts with a seditious intention, including publications and displays of any seditious material. Sedition is punishable by two years in prison and a HK$5,000 fine for a first offence. In the Crimes Ordinance, seditious intentions include wanting to bring hatred against the Hong Kong government.

Independent media: any media, such as television, newspapers or online publications, that is free of influence from government or corporate interests

Press freedom: refers to the right to report news or circulate opinion through printed and electronic media without censorship from the government

Reporters Without Borders (RSF)'s report: an 82-page report titled "The Great Leap Backwards of Journalism in China" published on December 7. The report outlined recent "obstacles to information" put in place by the Chinese government, such as internet censorship and a media blockade in Xinjiang. It also included a section on Hong Kong titled "Hong Kong: Press Freedom in Free Fall".
Sign up for the YP Teachers Newsletter
Get updates for teachers sent directly to your inbox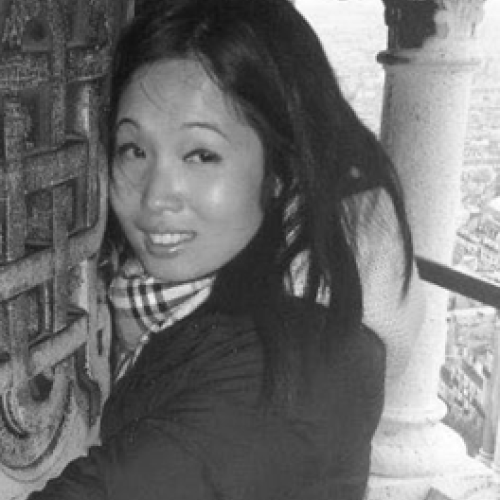 Doris worked in educational publishing, including the BBC and Cengage prior to joining the Post in 2018. She specialises in creating graphics and digital learning content, and has a particular interest in issues related to mental health and wellness.
Sign up for YP Weekly
Get updates sent directly to your inbox