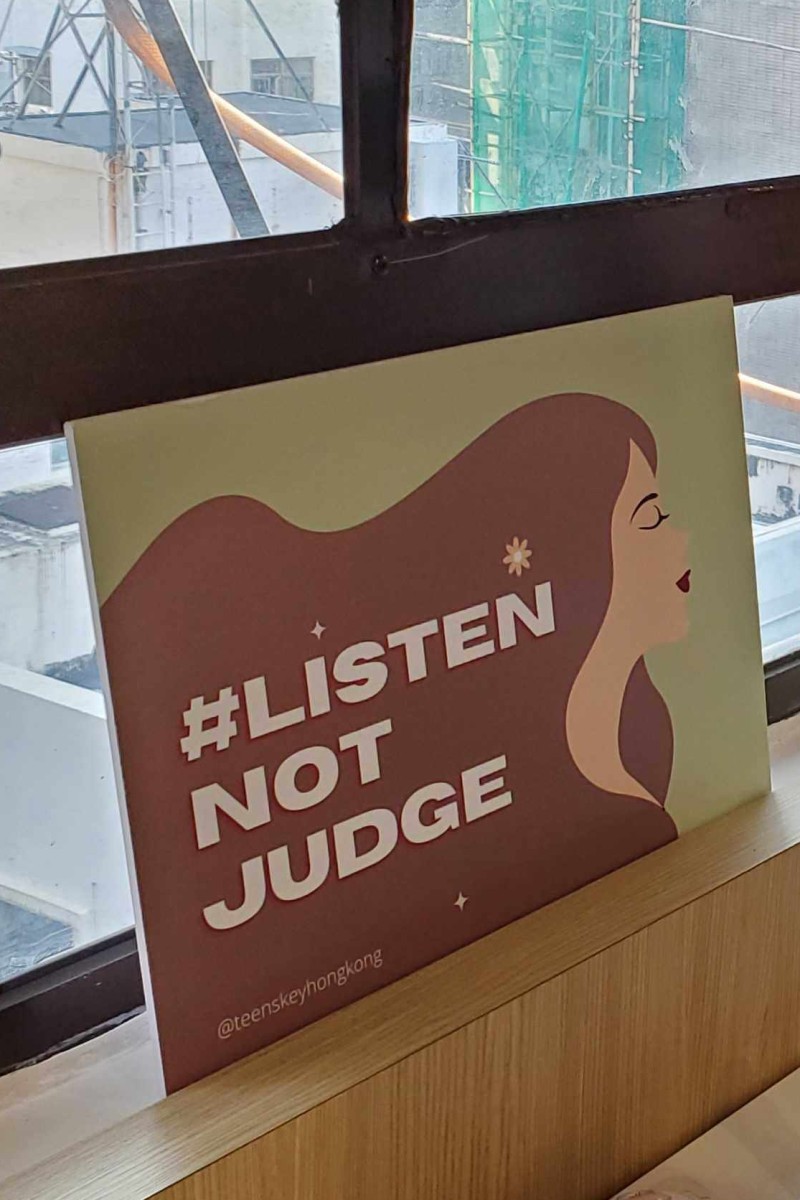 Local organisation Teen's Key's exhibit teaches students about consent, safe sex, and accidental pregnancy, saying youth lack sex ed knowledge

Online platform SexualityHubHK aims to provide correct, judgment-free information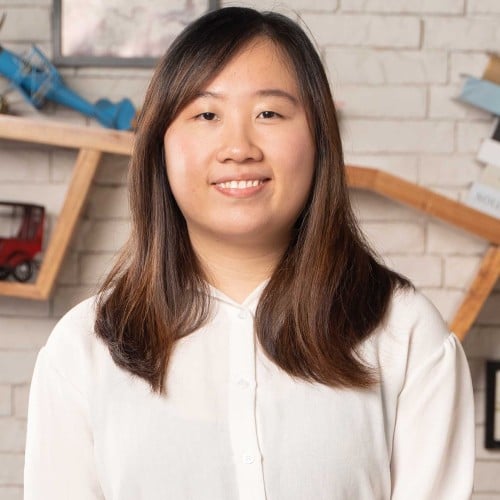 Sue joined the Post in 2021. She graduated from the University of Hong Kong with a double major in journalism and counselling.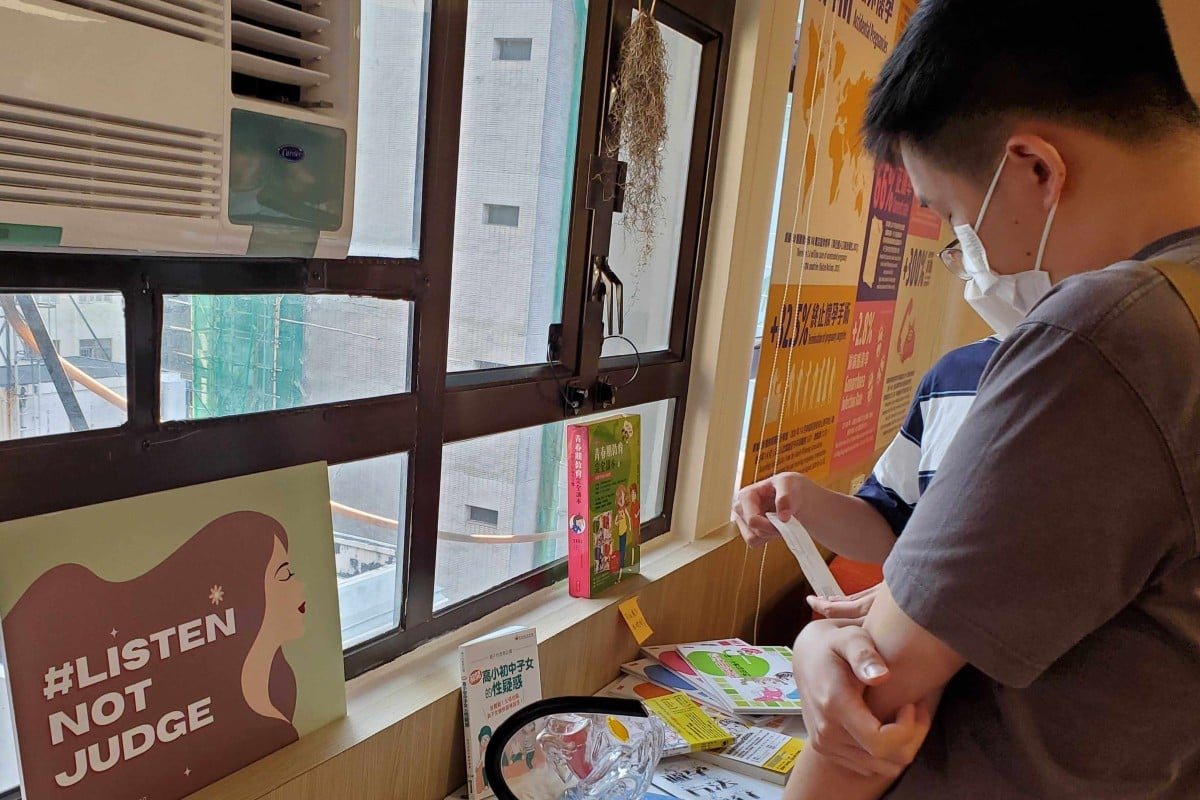 In honour of World Contraception Day, local NGO Teen's Key held an exhibition about consent and safe sex over the weekend. Photo: Sue Ng
In honour of World Contraception Day on Monday, one local NGO dedicated to providing students with sex education has launched an exhibition to build a judgment-free safe space to talk about sex in Hong Kong.
Curated by Teen's Key, the event, "Feel Love, Talk Love, Make Love: Teen's Key Sex Education Exhibition", was held on September 24 and 25 in the organisation's Jordan service hub.
Keeping with the theme of World Contraception Day, the exhibition focused on three themes: sexual consent, safe sex, and accidental pregnancy.
Hong Kong students don't receive adequate sex education, survey reports
"Since the start of the pandemic, we have received a staggering number of calls for help from young people with unplanned pregnancies, who could not receive the support they needed from school," said Bowie Lam Po-yee, who founded the female-led organisation in 2011.
Before the pandemic, the NGO dealt with five to six unplanned pregnancies every month. However, this number has increased to an average of 20 per month over the past two years.
"It's just not us. Many other groups that work with teens have also seen a rise in accidental pregnancy. It led me to realise that even though the government and different groups have been working on the topic for years, it's still not enough," Lam said.
The team at Teen's Key. Photo: Handout
In addition to lacking knowledge about sex, Lam noted that teens are also clueless about intimate relationships and contraception.
"Teenagers have many myths about sex, and they have no one to turn to and discuss [sex] with. Although there is a lot of information online, we need more platforms to present the correct information and deliver it to the youth," she said.
Since 2020, her organisation has given more than 120 talks on sex at school and online. They have also created a platform where young people can increase their knowledge about sex through the sex education ambassadors training programme and the online platform SexualityHub HK.
Sex education in Hong Kong: Things you need to know, but were too afraid to ask
"Sex education is not just about how to have safe sex and prevent pregnancy, but also about the communication in a [intimate] relationship, like how to handle a break-up," said Carey Choi Ka-lee, Teen's Key certified sex educator.
Last year, the group trained 26 teens from secondary schools and universities around the city to become sex education ambassadors.
"We asked them to think about what they and their friends want to know about sex and what they thought of the information on our site," the educator explained, adding that the website information was written in youth-friendly terms and has been proofread by professionals.
At what age should Hong Kong students start receiving sex education in school?
The group used their site to launch the exhibition, which was filled with interactive activities and offered a safe and judgment-free space for young people to discuss the topic of sex.
The two-day event attracted hundreds of young people; to the organisation's surprise, most were couples. "We have seen many couples open themselves up to discuss sex and pregnancy, which is helpful for their relationship," said Choi.
Lam added that the website and exhibition aimed to give young people enough information to make their own decisions about sex.
A sharing session titled "How to create a judgment-free safe space to talk about sex myths and consent", hosted by Teen's Key certified sex educator Carey Choi and Dr Ben Au-yeung on September 25. Photo: Handout
"For example, they need to know they have options for unplanned pregnancy, such as adoption. It's important to respect the youth and let them make informed choices, even though it may not be something adults would agree with."
Having worked with young people and in the field of sex education for more than 10 years, Lam has observed a need for students of all genders to have a safe, judgment-free space to discuss sex. She thinks the government should make the topic compulsory at school.
"Currently, there are still no guidelines schools must use to teach students about sex ed," she said. "But if you don't talk about it, students will find the information online themselves. So it would be better if we could provide accurate information instead of letting them find something online."
Sign up for the YP Teachers Newsletter
Get updates for teachers sent directly to your inbox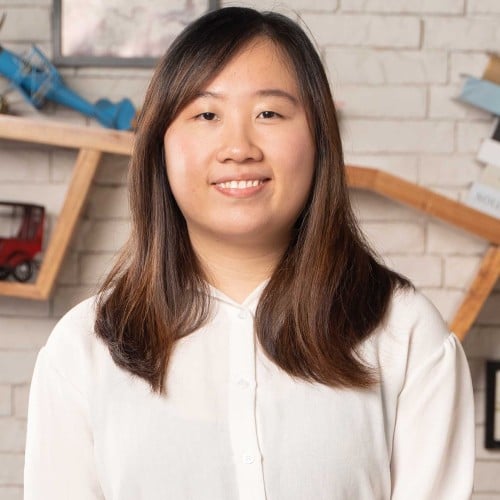 Sue joined the Post in 2021. She graduated from the University of Hong Kong with a double major in journalism and counselling.
Sign up for YP Weekly
Get updates sent directly to your inbox