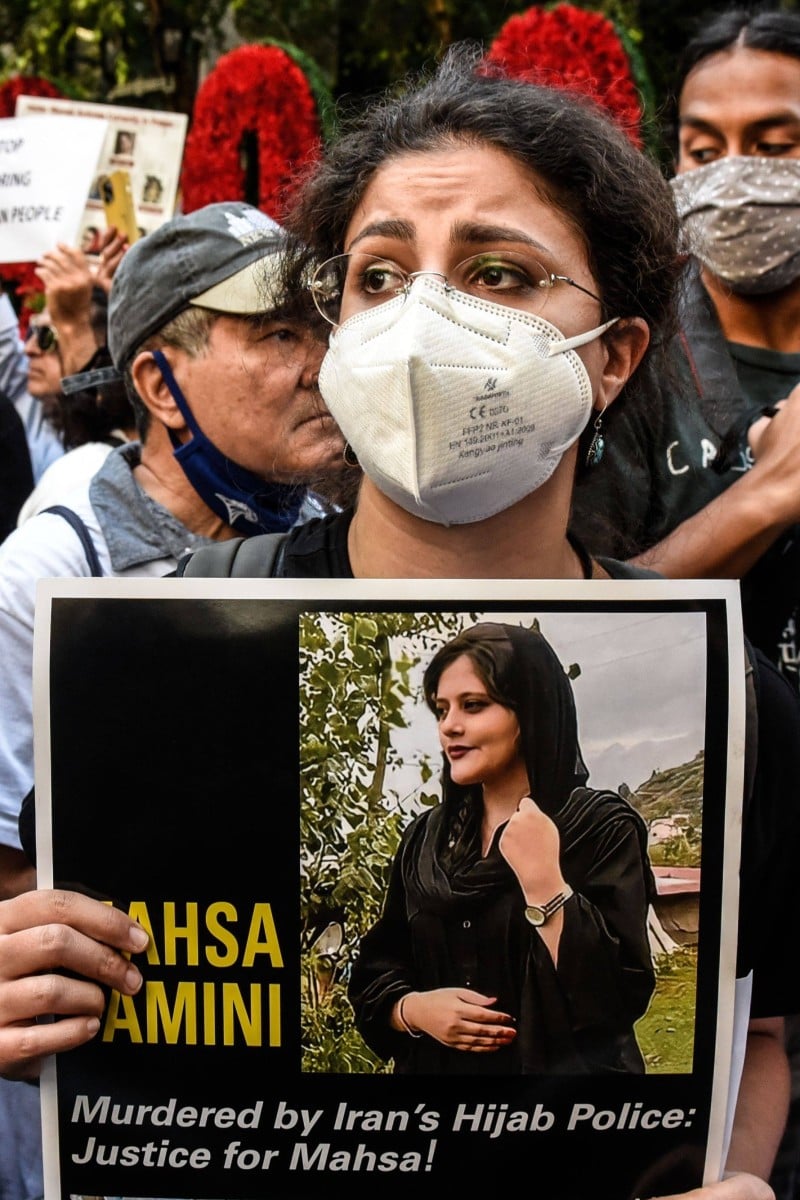 The Lens: Protests erupt across Iran after the death of a young woman arrested by morality police
Iranian President Ebrahim Raisi said 'chaos' would not be accepted amid anti-government demonstrations sparked by the death of Mahsa Amini

Each week, we choose a picture from the news and provide questions to help you dive deeper into the topic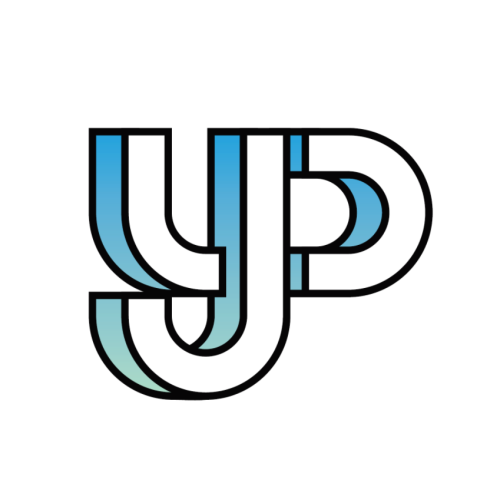 Readers share their thoughts and opinions on everything from social issues to pop culture.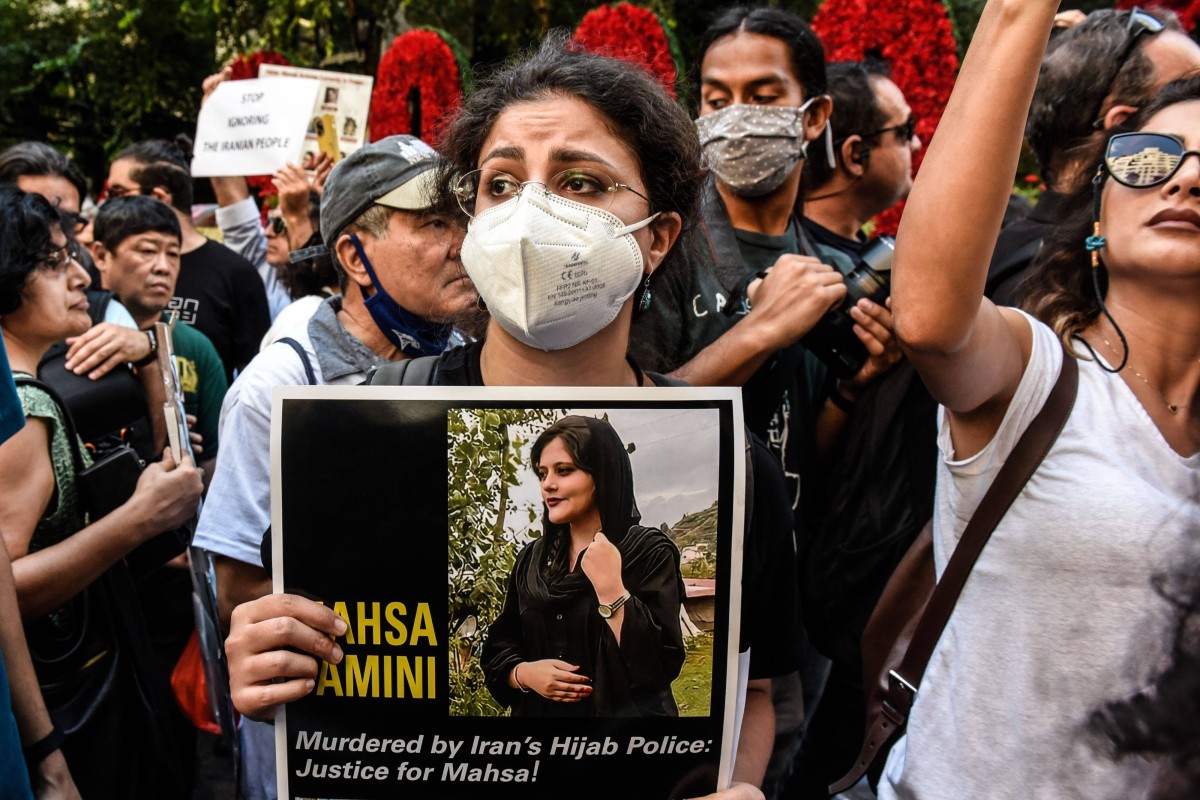 People participate in a protest against Iranian President Ebrahim Raisi outside the United Nations on September 21, 2022 in New York City. Photo: AFP
Have some thoughts on this issue? Send us your response (no more than 300 words) by filling out this form or emailing [email protected] by October 5 at 11.59pm. We'll publish the best response next week.
Why would people say Amini was "killed by the hijab police"?

Based on the news snippet, why did Amini's death spark such large-scale protests?
Reuters and Yanni Chow
Iranian President Ebrahim Raisi last week said that the death of a young woman in police custody had saddened everyone in the Islamic Republic, but warned that "chaos" would not be accepted amid protests over her death.
Mahsa Amini's death last month has sparked anti-government protests across Iran, with demonstrators often calling for the end of the Islamic clerical establishment.
"We all are saddened by this tragic incident ... [However] chaos is unacceptable," Raisi said in an interview with state TV. "The government's red line is our people's security ... One cannot allow people to disturb the peace of society through riots."
Despite a growing death toll and a fierce crackdown by security forces using tear gas, clubs, and in some cases, live ammunition, social media videos showed Iranians persisting with protests, with women burning the headscarves, called hijabs, they were required to wear and crowds chanting "Death to the dictator".
Iran protest death toll tops 75 as crackdown intensifies, says human rights group
Angry demonstrations have spread to over 80 cities nationwide since 22-year-old Amini's death on September 13, after she was arrested for "unsuitable attire" by the morality police who enforce the Islamic Republic's strict dress code.
Amini allegedly had some hair visible under her headscarf.
Raisi said he had ordered an investigation into Amini's case.
According to state media, 41 people, including police and members of a pro-government militia, have died during the protests, though Iranian human rights groups have reported a higher death toll.
Raisi backed Iran's security forces, saying "they sacrifice their lives to secure the country".
Do you think the hijab rule is fair? Explain your answer.

Do you agree with how the Iranian government is handling the situation?
A billboard in St Petersburg shows a soldier with the slogan "Glory to the Heroes of Russia". At the orders of President Vladimir Putin, Russian troops invaded Ukraine In February. Photo: EPA-EFE
Teresa Kwok, South Island School
To the Russian government, the "heroes of Russia" are citizens who defend their country by participating in the mobilisation against Ukraine. However, from my perspective, the country's true heroes are the people who fight for what Russians really want: freedom and a better economy.
One-way flights out of Russia have skyrocketed in price and sold out quickly, since people fear that men of fighting age will soon be banned from leaving and will be forced to participate in the mobilisation. This signals that people are desperate to get out of the country, hoping to avoid being drafted into the war.
Many Russians disagreed with the invasion of Ukraine, as they understood the negative impact it would have on both countries. As the war progressed, sanctions have crushed Russia's economy and had devastating effects on the average person.
Children in Ukraine return to school among the sounds of war
Moreover, unlike the Ukrainians, Russians do not have a purpose to fight for in the war; they are just witnessing the deaths of their family and friends. Thus, I truly believe most Russians do not support the mobilisation due to its negative impact on the general public.
Russia has the largest arsenal of nuclear weapons in the world, and President Vladimir Putin has even threated to use them if he felt it was necessary. If Putin were to follow through on his threat, he would break the decades-long taboo against using them and risk starting World War Three. It goes without saying that this would have devastating consequences.
The Lens: As Russia calls up 300,000 reservists to fight in Ukraine, flights out of the country skyrocket in price
Sign up for the YP Teachers Newsletter
Get updates for teachers sent directly to your inbox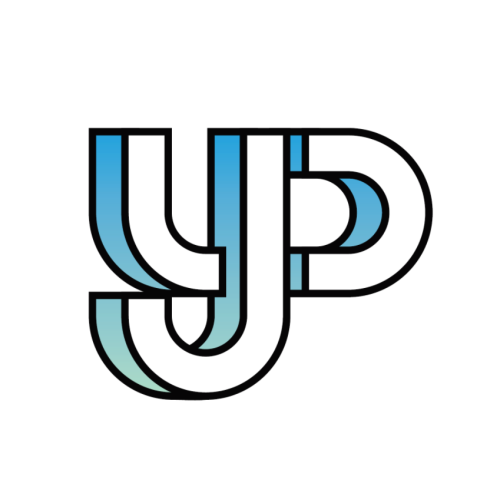 Readers share their thoughts and opinions on everything from social issues to pop culture.
Sign up for YP Weekly
Get updates sent directly to your inbox