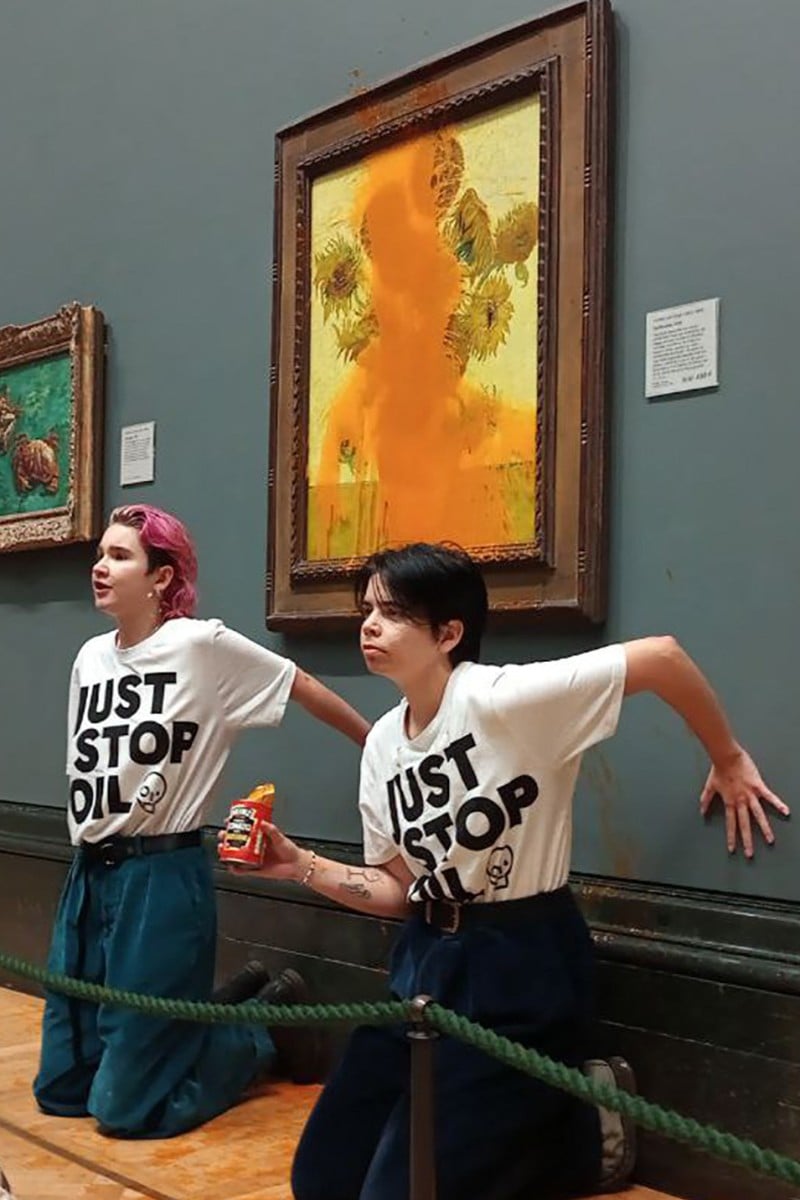 The Lens: Climate change activists throw soup at Vincent van Gogh's 'Sunflowers' at London's National Gallery
Environmental protesters Just Stop Oil have held a series of demonstrations in Britain, calling on the government to end licensing for new oil and gas projects

Each week, we choose a picture from the news and provide questions to help you dive deeper into the topic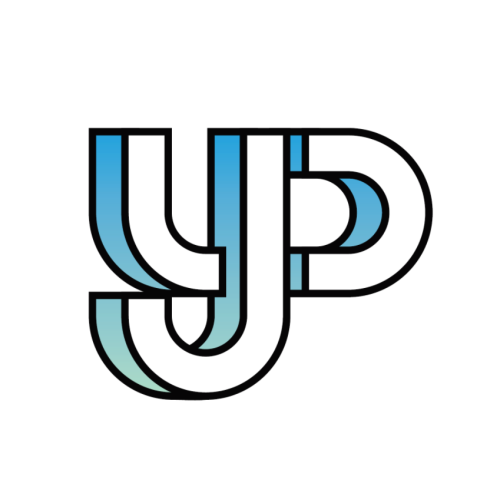 Readers share their thoughts and opinions on everything from social issues to pop culture.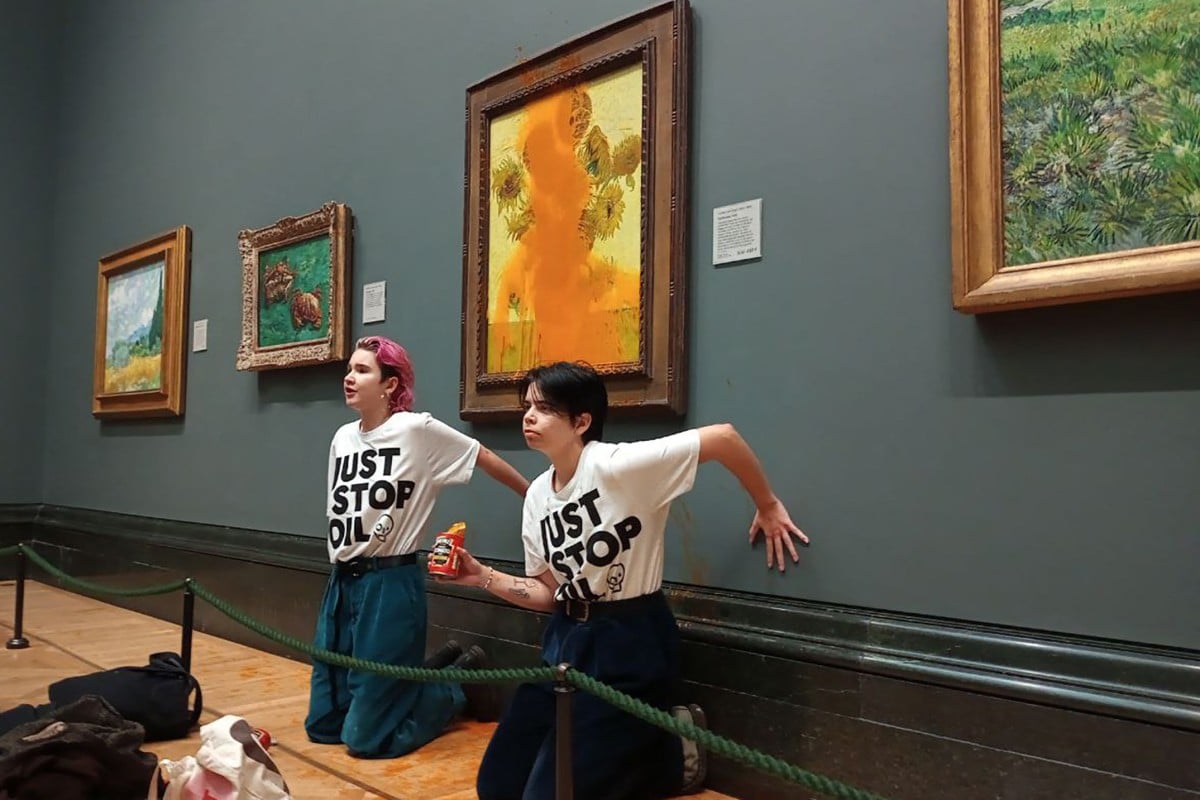 Activists glued their hands to the wall under Vincent van Gogh's "Sunflowers" after throwing soup on the painting. Photo: Handout/ Just Stop Oil/ AFP
Have some thoughts on this issue? Send us your response (no more than 300 words) by filling out this form or emailing [email protected] by October 26 at 11.59pm. We'll publish the best response next week.
Do you recognise the famous painting in the picture?

Based on the news snippet, why did members of Just Stop Oil throw soup at the painting?
Climate change protesters made international headlines earlier this month after activists threw soup at Vincent van Gogh's painting Sunflowers at London's National Gallery.
A video posted by the group Just Stop Oil, which has recently held a series of protests in Britain, showed two women throwing two tins of Heinz tomato soup on the painting, one of five versions on display in museums and galleries around the world.
"There is some minor damage to the frame, but the painting is unharmed," the gallery said.
Police said both women had been arrested for criminal damage and aggravated trespass.
The National Gallery, which claims to house one of the greatest collections of paintings in the world, said Sunflowers, which dates to 1888, is one of its most popular pieces.
"It is the painting that is most often reproduced on cards, posters, mugs, tea towels, and stationery. It was also the picture van Gogh was most proud of," the gallery said on its website.
The painting has an estimated value of more than US$81 million.
After glueing themselves to the wall under the piece, one of the activists shouted, "What is worth more, art or life? Are you more concerned about the protection of a painting or the protection of our planet?"
The group has also staged protests that involved blocking roads and racetracks, scaling the Queen Elizabeth II Bridge and, most recently, spraying orange paint on the front of Harrods department store in central London.
They say their goal is to ensure that the government ends all new licensing for oil and gas projects in the country.
Reuters and Yanni Chow
Why are activists protesting against oil and gas projects in Britain? Explain your answer.

What is a good way to raise awareness about climate change?
Belarusian human rights activist Ales Bialiatski (left) won this year's Nobel Peace Prize. He joins the ranks of previous recipients such as Maria Ressa (right), a prominent Filipino journalist and last's year's winner. Photo: Reuters/AP
Joshua Chan, Carmel Secondary School
The path to democracy is in no way smooth sailing. Instead, it is swarmed with formidable obstacles and hurdles.
Jailed Belarusian activist Ales Bialiatski won the 2022 Nobel Peace Prize amid the backdrop of the worst conflict in Europe since World War Two. Albeit arduous, his efforts toward boosting human rights, democracy and freedom in Belarus have received unprecedented recognition. You may wonder why he persevered in his mission, knowing he might spend the rest of his life behind bars. The answer is a no-brainer. As a defender of human rights, his greatest hope is that citizens in his home country can enjoy the rights they deserve, such as the right to protest, the right to say what they really want, and the right to be treated fairly.
Another Nobel winner is dealing with her own legal struggles. Filipino journalist Maria Ressa, who won the Nobel Peace Prize last year, faces six years in prison and a fine of US$8,000. She stands accused of cyber libel regarding an article blowing the lid off a businessman's illegal activities.
As shown by the two winners mentioned above, the Nobel Peace Prize winner should be perseverant. Fighting for what you believe in is not always sunshine and roses; there will be many stumbling blocks along the way. Without perseverance, you cannot turn your ideas into reality.
Take Ales Bialiatski as an example; despite his tremendous personal hardships, he has not yielded an inch in his fight for human rights and democracy in Belarus.
The Lens: Human rights activists win Peace Prize amid war in Ukraine
Sign up for the YP Teachers Newsletter
Get updates for teachers sent directly to your inbox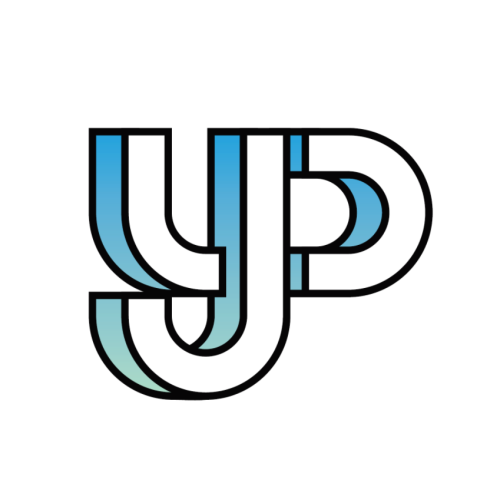 Readers share their thoughts and opinions on everything from social issues to pop culture.
Sign up for YP Weekly
Get updates sent directly to your inbox