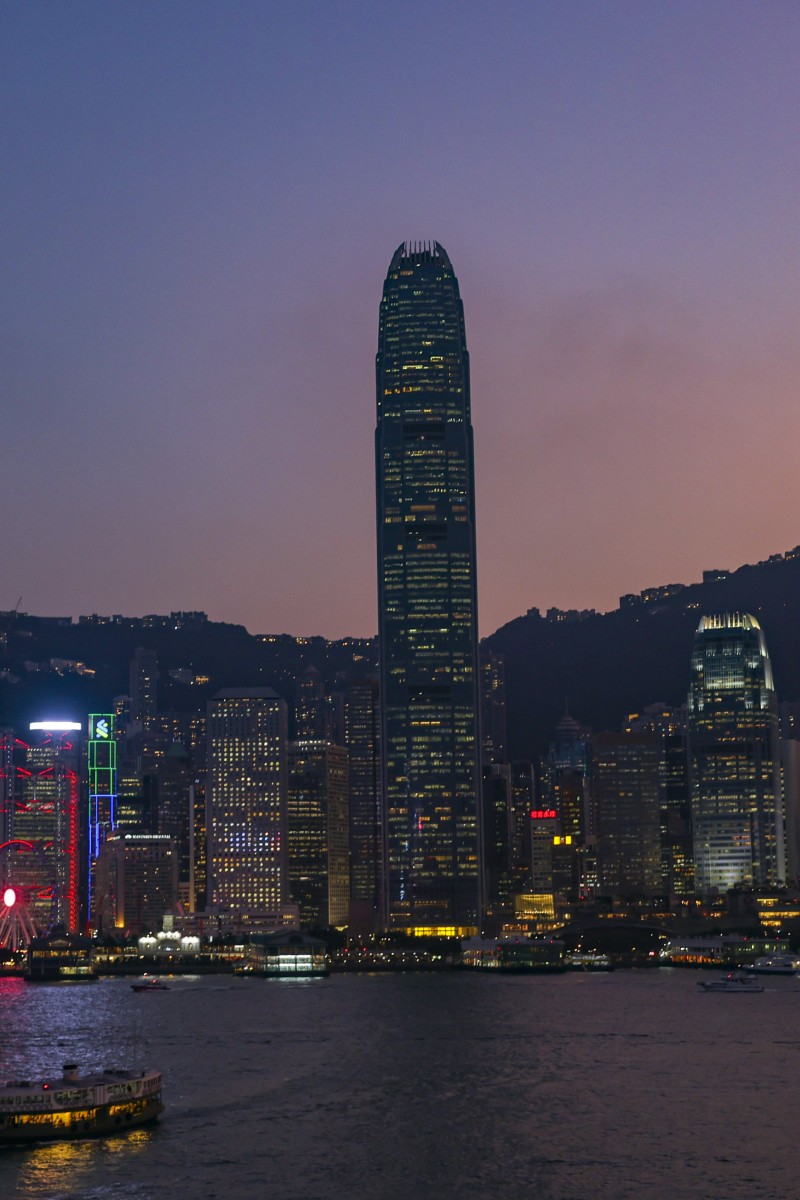 Hong Kong news wrap-up 2022: fifth wave of coronavirus, capsized Jumbo Floating Restaurant, and more
After suffering the worst wave of Covid-19 cases, the city has been moving slowly towards returning to normal life

Other major events include cancellation of Human Rights Press Awards, opening of new MTR section, and serious injuries at Mirror concert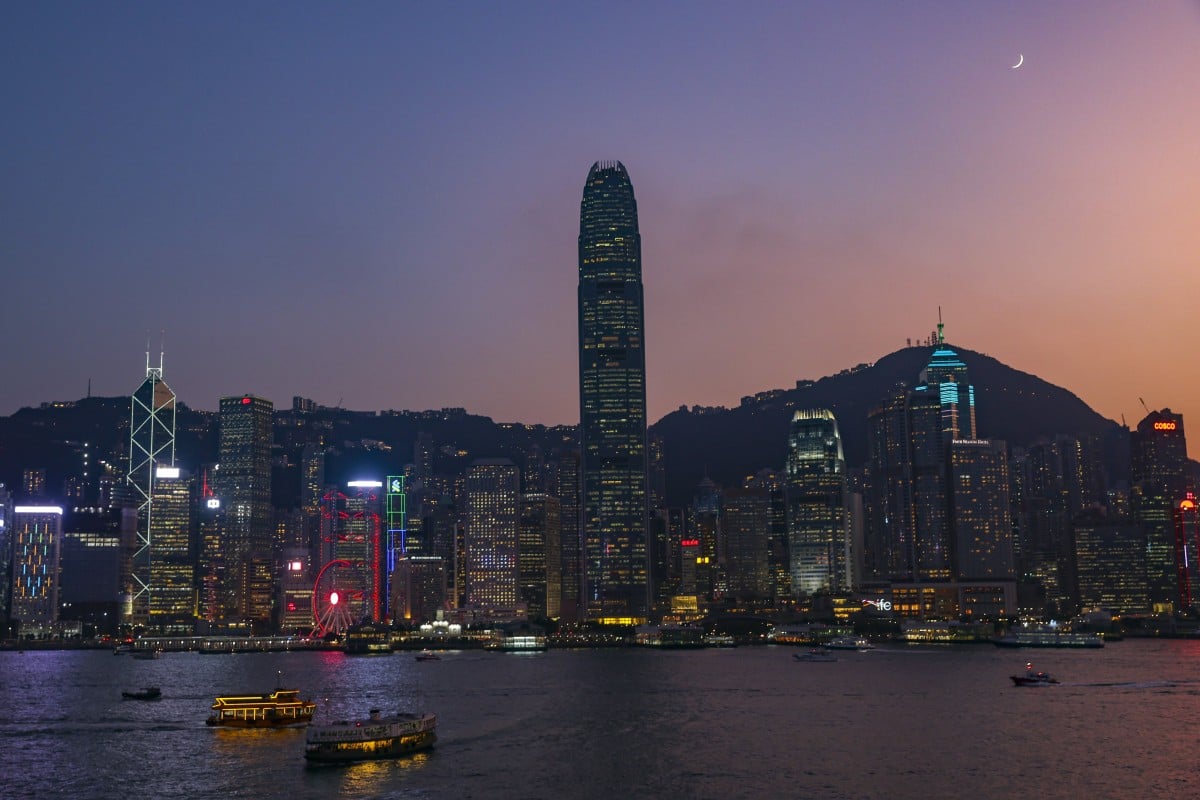 This year saw Hong Kong dealing with its deadliest wave of Covid-19 cases, not to mention a serious injury at a Cantopop concert. Photo: Yik Yeung-man
2022 marked a year of rupture and restoration for Hong Kong. From suffering its worst wave of the coronavirus pandemic to lifting its strict travel restrictions, the restless city has striven to return to normal life.
Here are 12 important events that happened this past year.
January: mass cull of pet hamsters
Hong Kong authorities culled about 2,000 hamsters after finding evidence of the city's first possible animal-to-human transmission of the coronavirus. This came after a worker and 11 hamsters at the Little Boss pet shop in Causeway Bay tested positive for Covid-19.
On January 18, all 34 licensed pet stores that sold hamsters suspended operations. About 150 customers who had visited the pet shop were ordered into quarantine. Pet owners whose hamsters tested positive were required to isolate as well. The move sparked public outrage, and more than 11,000 Hongkongers signed a petition calling on authorities to stop culling small animals.
Hong Kong pet shop owners cry foul over Covid-19 hamster cull
Members of the public began fostering hamsters who had been abandoned by owners who were worried about catching Covid from the small animals. Photo: AFP
February: Hongkongers to receive HK$10,000
The government announced on February 23 that eligible Hong Kong residents would receive HK$10,000 (US$1,280) in digital vouchers.
Delivering the final budget address of his term in the Legislative Council, Financial Secretary Paul Chan Mo-po said the city's fifth wave of Covid-19 cases had worsened Hong Kong people's livelihoods and businesses. To support those affected, the government doubled the amount of last year's consumption vouchers to HK$10,000.
Hot Topics: What's the deal with Hong Kong's e-vouchers?
People line up to collect their consumption vouchers. Photo: Edmond So
March: Fifth wave of Covid-19 peaked
Hong Kong health officials said the number of positive Covid-19 results peaked on March 2 and 3, at between 76,000 and 77,000 cases per day. On March 18, Covid cases in the city surpassed 1 million while the death toll exceeded 5,000.
Hong Kong's local school students were forced to take an early summer break that started in early March and ended on April 22, as the city had planned to use school campuses for mass Covid-19 testing and vaccination. The proposed universal testing drive was, however, put on hold indefinitely due to the city's high Covid-19 infection rate and limited capacity to carry out mass screening.
Hong Kong's coronavirus outbreak peaked in early March, city leader confirms
Patients wait outside the accident and emergency department of Princess Margaret Hospital. Photo: Yik Yeung-man
April: Human Rights Press Awards cancelled
For the first time in 26 years, Hong Kong's Foreign Correspondents' Club (FCC) cancelled its Human Rights Press Awards, citing "significant areas of uncertainty" in the past two years and fears of "unintentionally violating the law".
The suspension signalled looming self-censorship and eroding press freedom amid the city's tense political climate. A statement issued by the club on April 25 wrote that Hong Kong journalists were operating under "new 'red lines' on what is and is not permissible", which prompted the suspension of the awards.
Hong Kong's Foreign Correspondents' Club cancels awards, cites legal risks
At least three members of FCC's press freedom committee announced their resignations on social media, expressing anger and disagreement with the club's decision. Photo: Felix Wong
May:
new cross-harbour section of Sha Tin-Central line
After years of repeated delays and budget overruns, the long-awaited Hung Hom-Admiralty section of the Sha Tin to Central link finally commenced operation on May 15, with thousands of railway fans rushing for the first train ride. It is the fourth cross-harbour railway route connecting Hong Kong Island with Kowloon and the New Territories.
Hong Kong teen train fans in first-ride rush on Sha Tin-Central line
The MTR also opened a new station, Exhibition Centre, which features artwork and exhibits. Photo: Nora Tam
June: Jumbo Floating Restaurant capsized
Hong Kong's iconic Jumbo Floating Restaurant, which suspended operations in 2020, left the city for Cambodia on June 14 due to financial difficulties. Shortly after its departure, the 46-year-old restaurant was reported to have capsized in the South China Sea, leaving the city in shock.
Opened in 1976 by late Macau casino tycoon Stanley Ho, the grand restaurant was the world's largest floating restaurant.
Hong Kong's iconic Jumbo Floating Restaurant sinks in South China Sea
In its heyday, the floating restaurant attracted celebrities from all over the world, including Britain's Queen Elizabeth and film stars such as Tom Cruise and Chow Yun-fat. Photo: AFP)
July: dancers injured at Mirror concert
On July 28, two male dancers were injured by the collapse of a giant video screen at the concert of the Cantopop boy band Mirror. The concert was the band's fourth of a 12-show series at the Hong Kong Coliseum in Hung Hom, and the remaining events were cancelled following the accident. One of the dancers, Mo Li Ka-yin, suffered serious spinal cord injuries and has been hospitalised ever since.
The government released findings on the accident after a three-month investigation and arrested five suspects in November.
Screen crashes at Mirror concert, injuring two dancers
Hong Kong police found that some equipment used at the concert was up to seven times the weight declared. Photo: Captured from Instagram
August: Hongkongers lured by online job scams
Hong Kong police reported on August 22 that they had received 37 requests from people caught up in online job scams that lured them to Southeast Asian countries, where they were held captive by armed criminals.
In response, the Security Bureau has established a high-level action group with police and immigration officers to work with Southeast Asian law enforcement agencies to identify suspicious crimes. It has also introduced a new WhatsApp hotline to help victims.
Hongkonger saw man 'hit by a shot' trying to escape human trafficking ordeal
The scammers posted fake job adverts on social media. Photo: Shutterstock
September: end to compulsory quarantine in Hong Kong
Chief Executive John Lee Ka-chiu announced eased entry rules putting an end to compulsory quarantine in designated hotels.
Under the "0+3" model, arrivals only needed to undergo three days of medical surveillance at home or in a hotel, during which they were free to go out but could not enter certain premises such as eateries and bars. The move resulted in a surge of flight ticket transactions and inbound travellers.
Hong Kong to end mandatory hotel quarantine for arrivals
Travellers arrive at the departure hall of the Hong Kong International Airport after the government cancelled its compulsory hotel quarantine. Photo: Sam Tsang
October: Chief Executive John Lee's first policy address
On October 19, Hong Kong's leader John Lee delivered his first policy address since coming into office. In his maiden policy address, he promised to build more affordable homes, improve healthcare and reform the governing system, with an emphasis on attracting young talent and enterprises.
Hot Topics: Can Hong Kong lure overseas talent and get them to stay?
Chief Executive John Lee delivered his first policy address on October 19. Photo: AFP
November: Hong Kong Sevens returned after 3 years
Hong Kong's flagship sporting event – the Hong Kong Sevens – returned after three years. Crowds and fans flooded to the Hong Kong Stadium for a three-day fiesta in the stands eating, drinking and cheering on their favourite teams. In the end, Australia clinched their first Hong Kong Sevens victory in 34 years.
Fans applaud the return of sport showpiece as city gets 'back on its feet'
Spectators cheer during the Hong Kong Sevens rugby tournament in Hong Kong. Photo: AP
December: Hong Kong government's clash with Google
Following a few mishaps at international sporting events when "Glory to Hong Kong", a song linked to the 2019 anti-government protests, was played instead of the Chinese national anthem "March of the Volunteers", the city's government requested Google to manually change its search results. But the tech giant refused and made it clear it would not manually manipulate organic web listings to determine the ranking of a specific page.
China's foreign ministry weighs in on Hong Kong protest song issue, Google clash
The row with Google erupted after a series of mix-ups at several international sporting events, where "Glory to Hong Kong" was played instead of the Chinese national anthem. Photo: Shutterstock
Sign up for the YP Teachers Newsletter
Get updates for teachers sent directly to your inbox
Sign up for YP Weekly
Get updates sent directly to your inbox