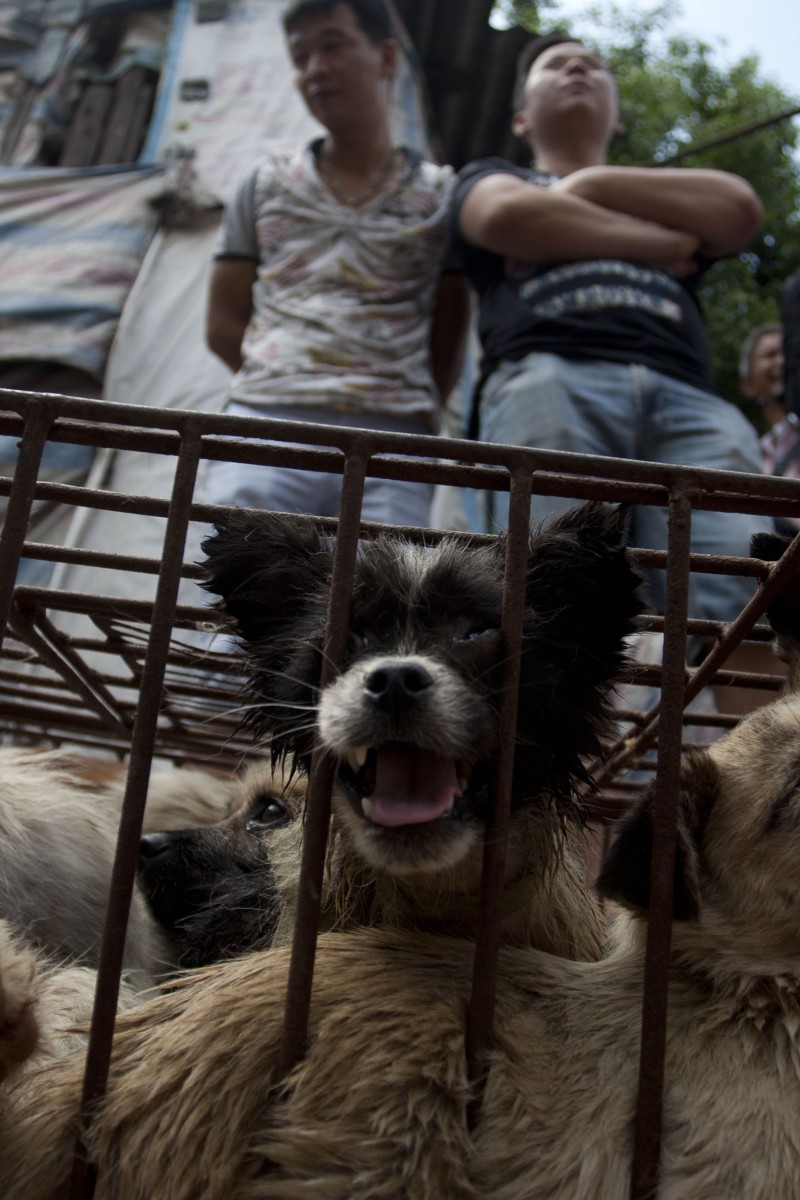 Guangxi city's new Communist Party secretary said to be behind move to prohibit selling of dog meat; animal-rights activist hails compassion of 'the younger generation in Yulin and in China'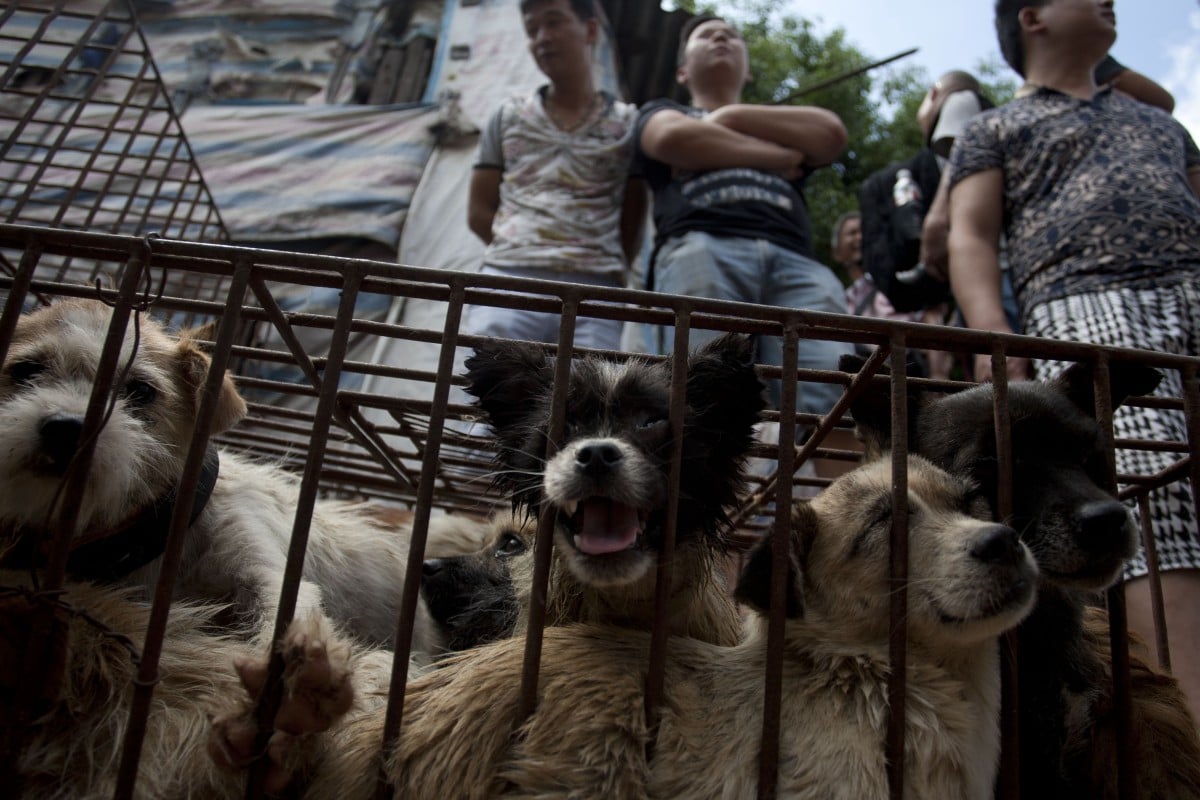 Vendors wait for customers to buy dogs for slaughter at a market in Yulin in June 2015. The city holds an annual festival devoted to the animal's meat on the summer solstice.
Chinese officials are set to ban the sale of dog meat at the annual Yulin festival, according to China-based activists.
The Humane Society International (HSI) and advocacy group Duo Duo Animal Welfare Project say the southwestern city is poised "to prohibit restaurants, street vendors and market traders from selling dog meat at the event".
The ban, reportedly led by Mo Gongming, the newly appointed Communist Party secretary of Yulin, in the Guangxi Zhuang Autonomous Region, will come into force on June 15, one week before the festival's scheduled June 21 opening. Those who break the ban risk arrest and fines up to 100,000 yuan (US$14,500, HK$113,000), according to HSI.
HSI says three traders at Yulin's biggest dog meat market, Dongkou, confirmed the ban.
"The Yulin dog meat festival is not over just yet," said Peter Li, a China policy specialist at HSI.
An estimated 10 to 20 million dogs are killed for their meat each year in China, and the Yulin event has become a lightning rod for criticism.
The dog meat trade poses a threat to public health, with the World Health Organisation warning that the trade spreads rabies and increases the risk of cholera.
Andrea Gung, executive director of Duo Duo Project, said: "Even if this is a temporary ban, we hope this will have a domino effect, leading to the collapse of the dog meat trade. .. I'm impressed that the younger generation in Yulin and in China is as compassionate as their counterparts in the rest of world.
"I hope this will turn out to be the beginning of the end of the dog-eating habit in China."
Last year a petition with 11 million signatures was handed in to the Yulin government in Beijing on behalf of HSI, Duo Duo Project, RaiseUrPaw, Care2 and Avaaz.
Sign up for the YP Teachers Newsletter
Get updates for teachers sent directly to your inbox
Sign up for YP Weekly
Get updates sent directly to your inbox