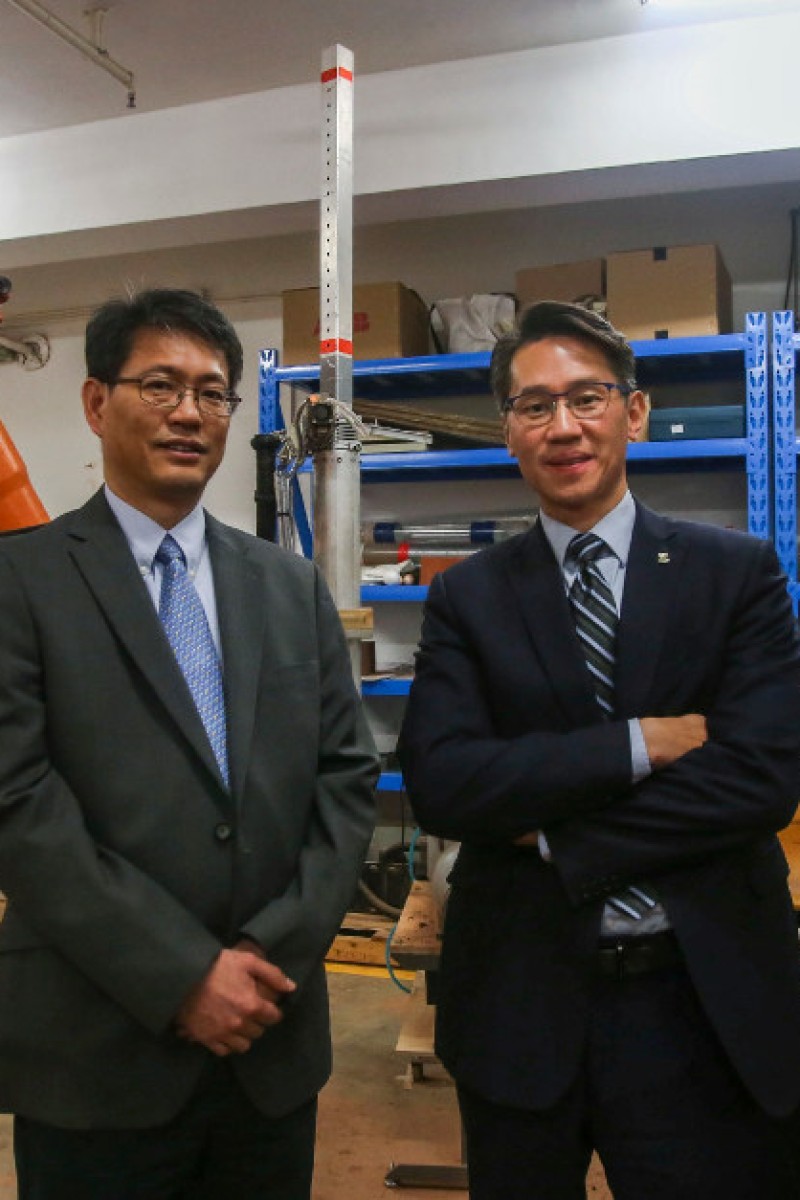 University of Hong Kong's pro-vice-chancellor says strategic partnership can help both cities become global leaders in technology
South China Morning Post
|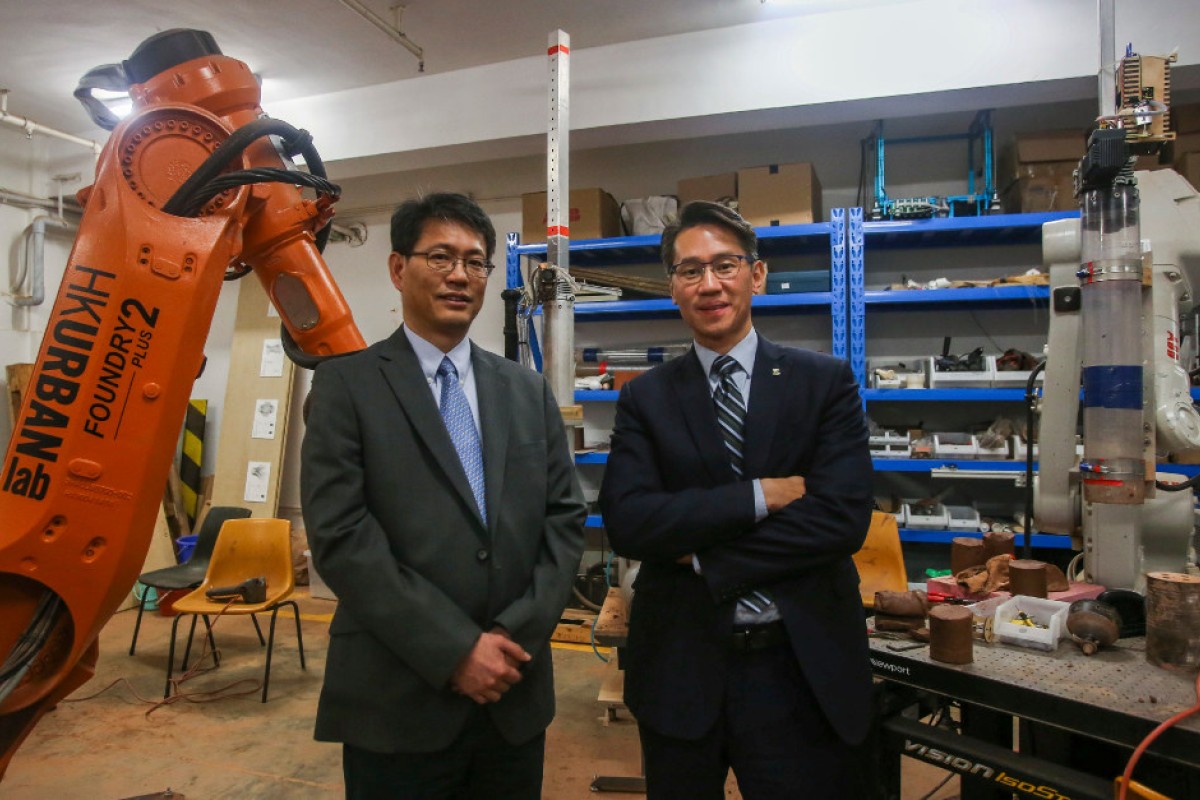 Christopher Chao and John Kao at the University of Hong Kong campus in Pok Fu Lam.
The University of Hong Kong is to join up with a major Beijing university with the aim of breaking new ground in artificial intelligence (AI), especially in the areas of medicine, financial technology and environmental protection.
Announcing the partnership with Tsinghua University in an interview on Friday, HKU's vice-president and pro-vice-chancellor Professor W. John Kao, as well as engineering dean Christopher Chao Yu-hang said the strategic partnership would help Hong Kong and Beijing become global leaders in technology.
"Beijing and Hong Kong can leverage the entire ecosystem whether it's policy, education or finance. So it's more than just two universities coming together, but two cities working on this very complex issue," Kao said.
Hong Kong University of Science and Technology to build campus in Guangzhou
Since last year, the central government has supported Hong Kong's bid to develop innovation and technology as a new driver of growth and to reduce the city's reliance on the financial industry.
Under this initiative, the Institute of Automation, the country's leader in AI research, will set up a branch at the Hong Kong Science Park, while the Ministry of Science and Technology will work with SenseTime, a Hong Kong start-up co-founded by a Chinese University professor, on AI applications such as intelligent vision and facial recognition.
Chinese University and the Shenzhen Institutes of Advanced Technology have also jointly set up the Engineering Laboratory of Robot and Intelligent Manufacturing.
Lingnan University, HK's liberal arts school, announces new undergraduate programmes in arts, data science and social sciences
Asked if HKU had been lagging in the field, Kao described AI as a "big sandbox".
"It's a tremendously complex and large field. It is not something that one university or even 100 universities can tackle. This has to be collaboration," the medical engineering professor said.
Kao added that HKU had been strong in applying and analysing new technologies in medicine, manufacturing and finance while Tsinghua was strong on the technical side of research and development.
"As Hong Kong is trying to reposition itself ... what we really are looking at is not only the technological development, but the … [development of] a new breed of students and talents that can tackle both the technical question as well as the application question," he said.
To achieve that, Chao said, the two universities have been planning the launch of their first dual undergraduate degree in computer science, to begin in 2020 at the earliest, in which students will spend two years each at HKU and Tsinghua.
In an interview with the South China Morning Post in September, HKU AI expert Kenneth Wong Kwan-yee revealed he was working on a project to equip computers with the ability to assist doctors in colon cancer screening by detecting precancerous polyps.
OPINION: HK universities need to do more than add new programmes to prepare their students for our rapidly changing world
Chao said that, apart from medicine, HKU was also strong in environmental monitoring. The university's scientists have been working on using AI and big data technologies to help with the collection and analysis of air pollution statistics. This would contribute to authorities' efforts in improving the urban environment.
"These are all areas that we believe we are able to go together with Tsinghua," he said.
One of the first projects of the two universities, however, is to co-host an international summit on Friday, to gather experts from Israel, the US, Britain and Japan to discuss the future development and applications of AI. Chao said HKU had also been in touch with universities from those countries about opportunities for collaboration.
Why it might actually be a good thing that robots are taking over human jobs
Earlier this month, a US congressional report urged authorities to review the country's policy of exporting sensitive technology to Hong Kong.
Asked if such a policy change would affect HKU's collaboration with mainland and US universities, Kao said: "We live in a globally connected world … but scholarship should have no boundaries.
"The exchange of ideas to foster creativity and innovation should have no boundary … As a university, we will always be the champion of a freedom of knowledge exchange," said Kao, who worked as a biomedical engineering professor at the University of Wisconsin-Madison before joining HKU in 2015.
Sign up for the YP Teachers Newsletter
Get updates for teachers sent directly to your inbox
Sign up for YP Weekly
Get updates sent directly to your inbox