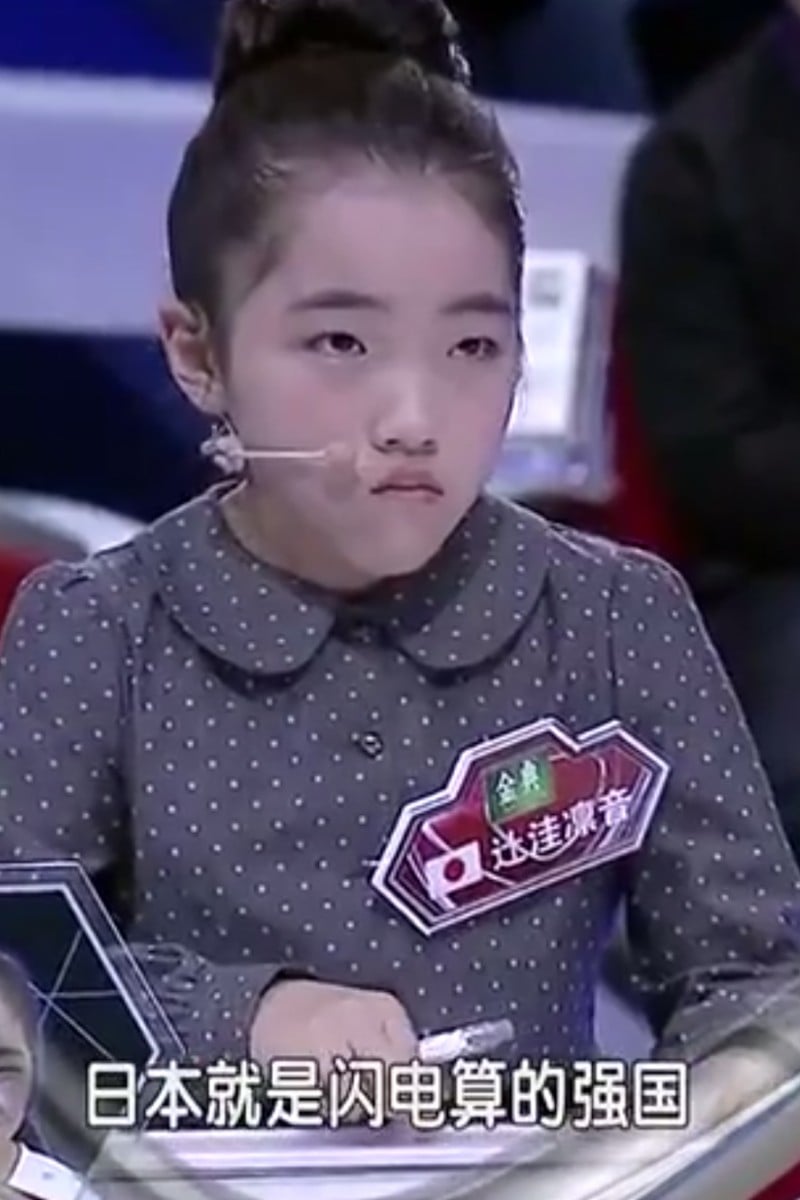 Rinne Tsujikubo blew everyone away when she helped her Japan team beat China on the popular TV show that demands its participants to be super brainiacs. Her super weapon? An ancient tool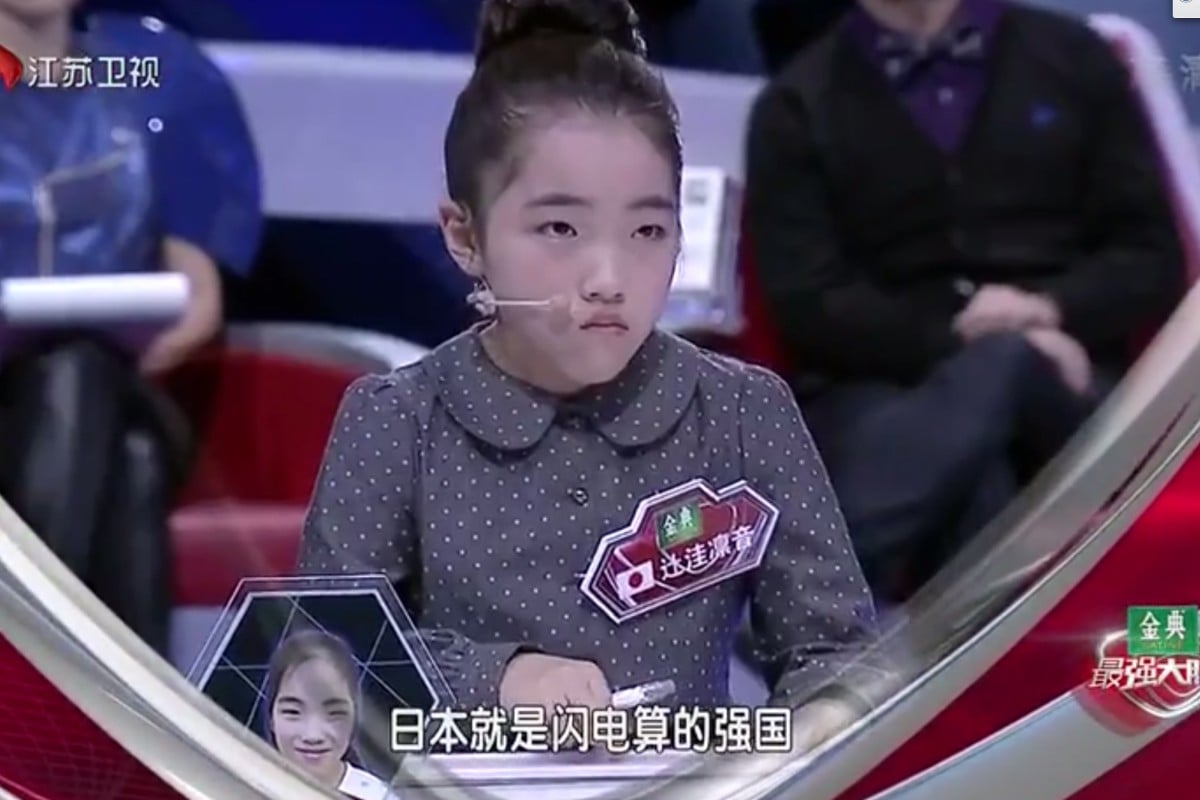 Rinne Tsujikubo may be young and small, but she packs one heck of a punch when she's doing maths.
China's loss to Japan on a popular game show devoted to mental athletics has left the country's netizens atwitter and provoked some national soul-searching.
The battleground was the popular television show Super Brain, the winner a nine-year old Japanese girl.
The series is a sort of weekly mental Olympics, pitting teams from around the world against China in a series of three brain-bending events.
Last Friday's match against Japan was one of the most hotly anticipated, and widely watched, of the season.
For the last event in the triathlon, contestants were given mere seconds to find the answers to arithmetic problems that would take the average adult minutes, and a calculator, to solve.
When the dust cleared, nine-year-old Japanese math prodigy Rinne Tsujikubo had demolished her Chinese competition, as well as her own teammate, Takeo Sasano.
Sasano is in his 30s, and holds the Guinness World Record for mental addition: 15 three-digit numbers in 1.7 seconds.
In the final round the tiny Tsujikubo multiplied two seven-digit numbers - and double-checked her work - before her competitors, or teammate, had seemingly even finished writing their answers.
The blistering speed with which she solved the problem left everyone, including the audience, dumbfounded and gave Japan the win.
The mainland's news service Xinhua devoted a five-page write-up to the match, lavishing most of its attention on Tsujikubo's mind-bending mathleticism.
What's her secret? Studying the Japanese abacus, a mathematical calculation tool known as soroban, she told an interviewer before the show. Abacus classes are a common, if not necessarily popular, afterschool activity in Japan.
After years of practice, devotees develop the ability to do sums on a mental calculator, solely based on visualisation. The skill is known as "flash anzan" and is the centrepiece of an annual abacus competition.
Tsujikubo's demonstration of the skill seems to have captivated mainland viewers, who have watched the online version of the show almost 22 million times. While some online comments showed signs of wounded nationalism, others had a more introspective take on Japan's victory. Soroban, noted one commenter, was imported to Japan from China, where the tradition has largely died out.
"The island nation," he wrote, referring to Japan, "defeated us with one of the best things left to us by our ancestors." Perhaps, he said, "that's worth reflecting on."
Sign up for the YP Teachers Newsletter
Get updates for teachers sent directly to your inbox
Sign up for YP Weekly
Get updates sent directly to your inbox