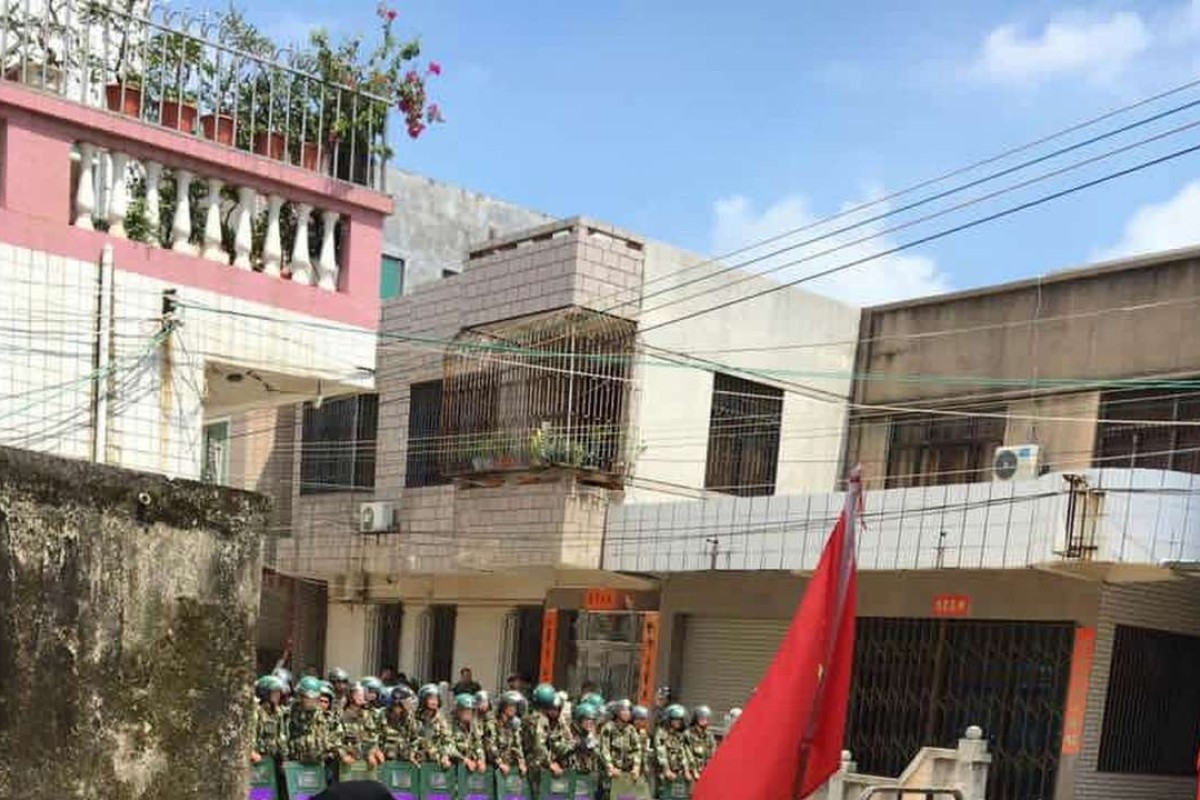 Nine villagers have been jailed for protesting. Photo: SCMP
Nine Guangdong villagers have been jailed for varying lengths of time between two to 10 years for their part in September protests in a community that was once seen as a symbol of grass-roots democracy.
Villagers in Wukan, 170km northeast of Hong Kong, have expressed frustration over the sentencing, which critics said was a warning to others not to stage similar demonstrations.
The nine jailed villagers did not organise the protests, but were among the more ­vocal participants, one resident in his 20s said, who refused to be identified for fear of persecution.
"They just tended to speak up more during the protests," the villager said.
"Ten years is too much. We are not criminals," he continued. "And the land disputes remain unsolved."
The People's Court in Haifeng county said on its website late on Monday night that it had sentenced nine Wukan residents for disrupting public order, staging ­illegal demonstrations, disturbing traffic and intentionally spreading false information. It did not detail the sentencing for each defendant, and it was not known whether or not the residents would appeal.
The village first made international headlines when a 2011 uprising over land grabs forced authorities to back down and allow new elections for the village government, resulting in one of the protesters, Lin Zuluan, becoming village chief.
But the land disputes were not resolved and tensions between the villagers and government continued. The community erupted in renewed protests in June after Lin was arrested on graft charges, which the residents disputed.
Even bigger demonstrations broke out in September when Lin was jailed for 37 months and fined 200,000 yuan (HK$223,000). Lin pleaded guilty to the charges but a source close to his family later said the admission was forced.
Police used tear gas and rubber bullets to quell the September unrest over Lin's sentence, before hunting down the villagers they believed to have played a leading role in the protests.
Edited by Ginny Wong