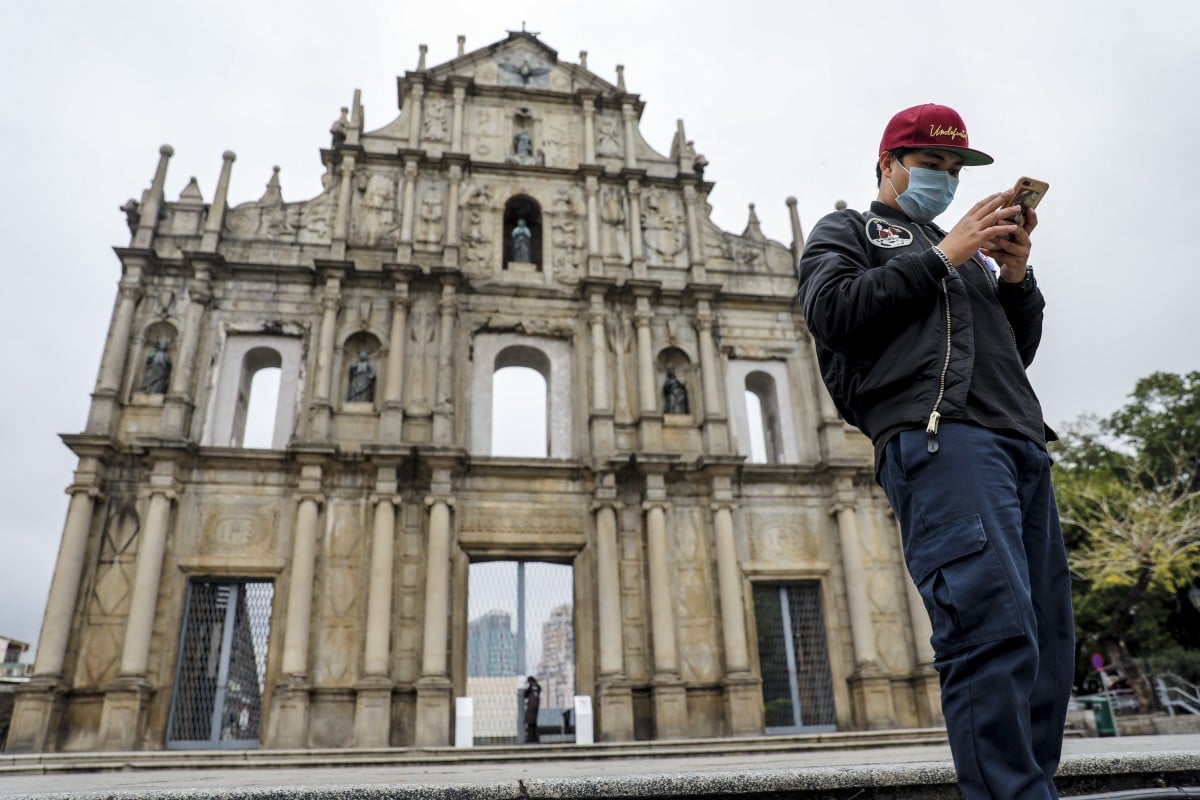 A man wearing a mask at the Ruins of St Paul's in Macau.
The last coronavirus patient in Macau to recover was discharged from hospital on Friday, with the casino hub not recording a single new infection for over a month.
Health authorities in Macau announced that the newly discharged woman, 64, was sent to a public health centre for further isolation in the afternoon. Her release meant all 10 Covid-19 cases in the city had recovered.
A timeline of the coronavirus outbreak
"Now, Macau has zero patients, zero serious cases, zero deaths and zero infections in hospitals," Lei Chin-ion, director of Macau's Health Bureau declared.
Since February 4, the city has not recorded any new infection. Lei attributed the success to the efforts of frontline workers at his bureau and support from other departments.
Since Macau confirmed its first case on January 22, its measures to combat the deadly virus have been compared with Hong Kong, which had 107 infections by Friday evening.
One widely praised policy was a rationing system by Macau to prevent people from hoarding surgical masks. Residents could only buy a maximum of 10 masks every 10 days at designated pharmacies.
In Hong Kong, buyers wiped out stocks on shelves and prices of protective gear skyrocketed. As desperation grew, people including the elderly were willing to queue for hours in the cold just to get their hands on limited mask supplies.
Macau police also searched hotels and deported people from Hubei province, the epicentre of the outbreak.
Chief Executive Ho Iat-seng earlier suspended casinos and operations at 18 other types of premises – including bars, cinemas, and massage parlours – for 15 days from February 4 to contain the spread of the virus, after a hotel worker was found to be infected.
The world's largest gambling hub has 41 casinos and employed more than 57,000 full-time staff in 2018, according to official figures.