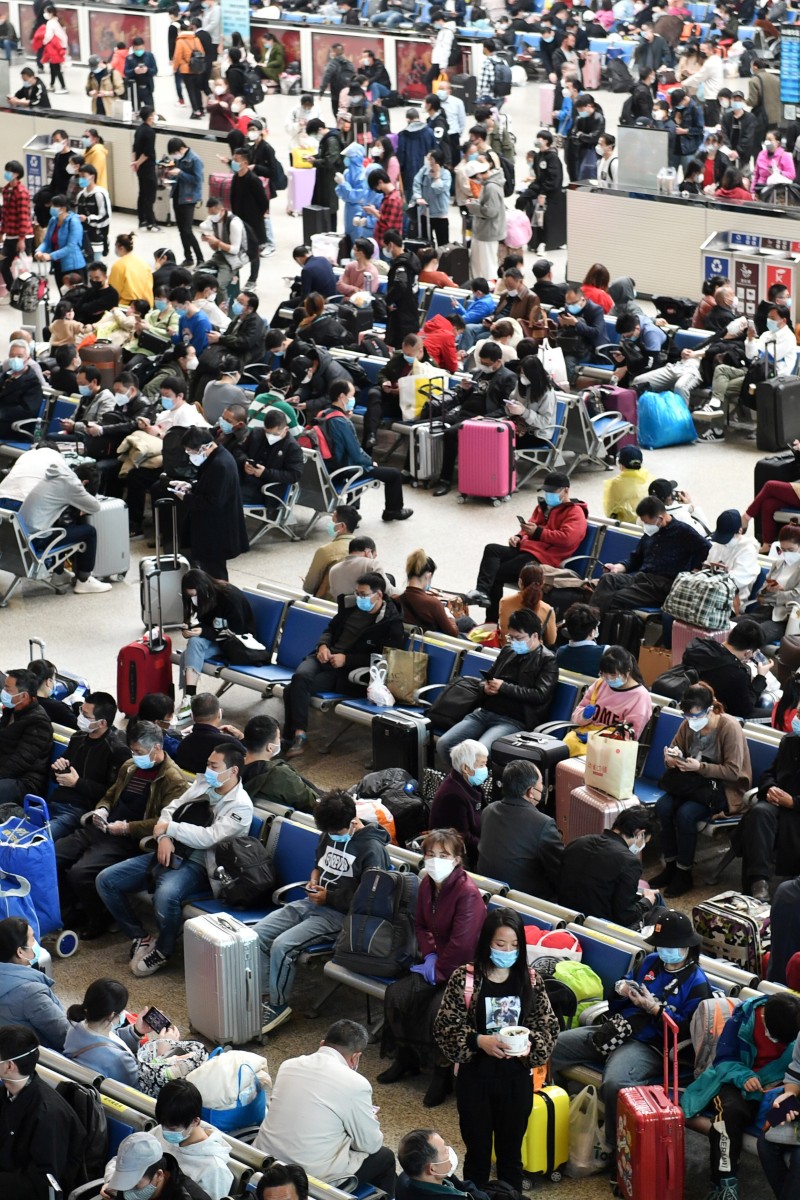 An estimated 55,000 people left by rail alone on Wednesday, while 100 commercial flights took off for the first time since January 23.
The city has been on lockdown for two months.
South China Morning Post
|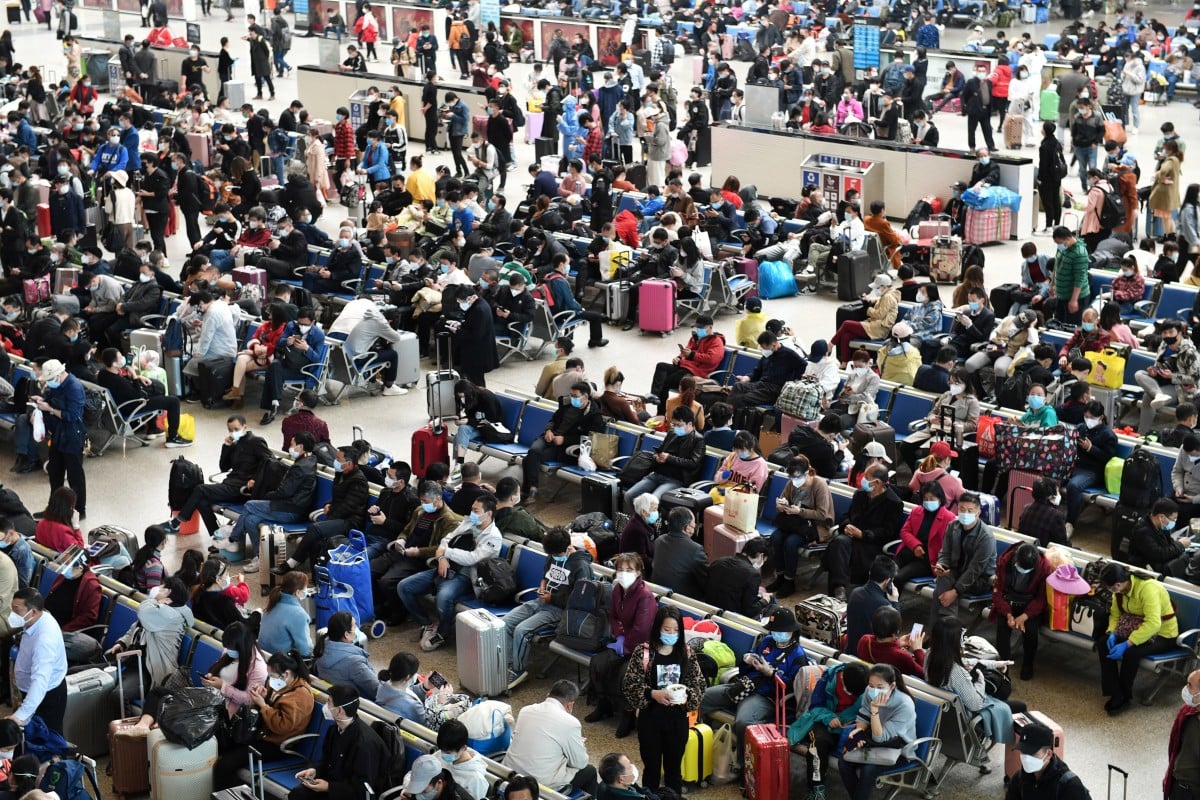 An estimated 55,000 people left Wuhan by train on Wednesday.
Towns and cities across China were preparing for the return of thousands of residents on Wednesday after people locked down for weeks in Wuhan, the city at the epicentre of the initial coronavirus outbreak, were finally allowed to leave.
An estimated 55,000 people left the city by train alone on the first day the railways reopened, heading to all parts of the country, from Shanghai to Beijing, Shenzhen to Chengdu, according to the local railway authority. More than 100 commercial flights also took off from the city, the first departures since runways, like the roads and railways, were closed down on January 23.
A timeline of the coronavirus outbreak 
At a toll booth on Gongjialing Highway, Dong Lijun waited for a pickup truck he had ordered to take him back to Jiangxi province, where he runs a construction business.
The 43-year-old said he was delighted to be leaving the city and had been eagerly awaiting his departure since last month, when officials in Jiangxi told him he would be allowed back into the east China province as long as he observed the health checks on his return.
"I was really relieved when I heard that," Dong said. "Finally I can leave."
Rong Laiqi, a 60-year-old taxi driver in Wuhan, said he was still not sure how the relaxation of the travel restrictions would affect him. Despite barely making a living for the past 11 weeks, he said he had yet to hear from the company he worked for as to when he could get back on the road.
Despite the uncertainty, after two months of living in self-isolation, Rong said he was excited about the end of the lockdown. However, with all the reports of people being infected but showing no symptoms, he said he and his family would still be cautious about when they went out.
What Team YP learned in government quarantine 
Others took the opportunity on Wednesday to say thank you to the thousands of medical workers who have been on the front line of the battle against Covid-19 in Wuhan.
A large banner draped from a motorway bridge said: "You are the most adorable people in the new era. People in Wuhan will always remember you."
Among the estimated 11,000 Beijing residents who were stranded in Wuhan, 866 were among the first to leave aboard a high-speed train, said Chen Pei, deputy secretary general of the capital's municipal government.
Authorities in Beijing said they would limit the number of returnees from Wuhan to about 1,000 per day, and that they would all be tested for the coronavirus on arrival.
What it's like to survive Covid-19, from a student who caught the virus
Similar measures are also in place in the southern province of Guangdong, where only those who produce a negative test result will be allowed back in, local authorities said.
And even those who do pass the entry test are asked when not at work to remain in their homes as much as possible for a couple of weeks after their return.
Sign up for the YP Teachers Newsletter
Get updates for teachers sent directly to your inbox
Sign up for YP Weekly
Get updates sent directly to your inbox