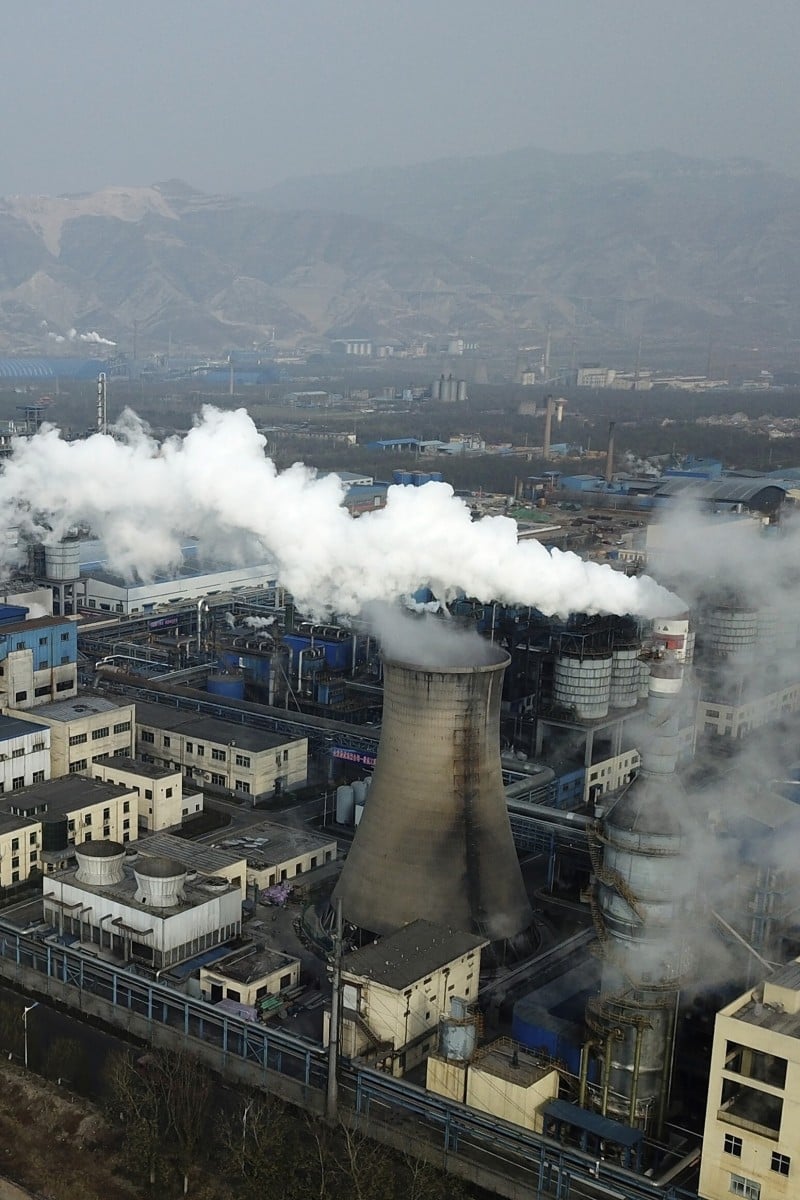 Coronavirus: China pollution returns after pandemic cleared the air
Air pollution levels were down for the first two months of 2020

But PM2.5 particles and nitrogen dioxide were both higher in April than the same time last year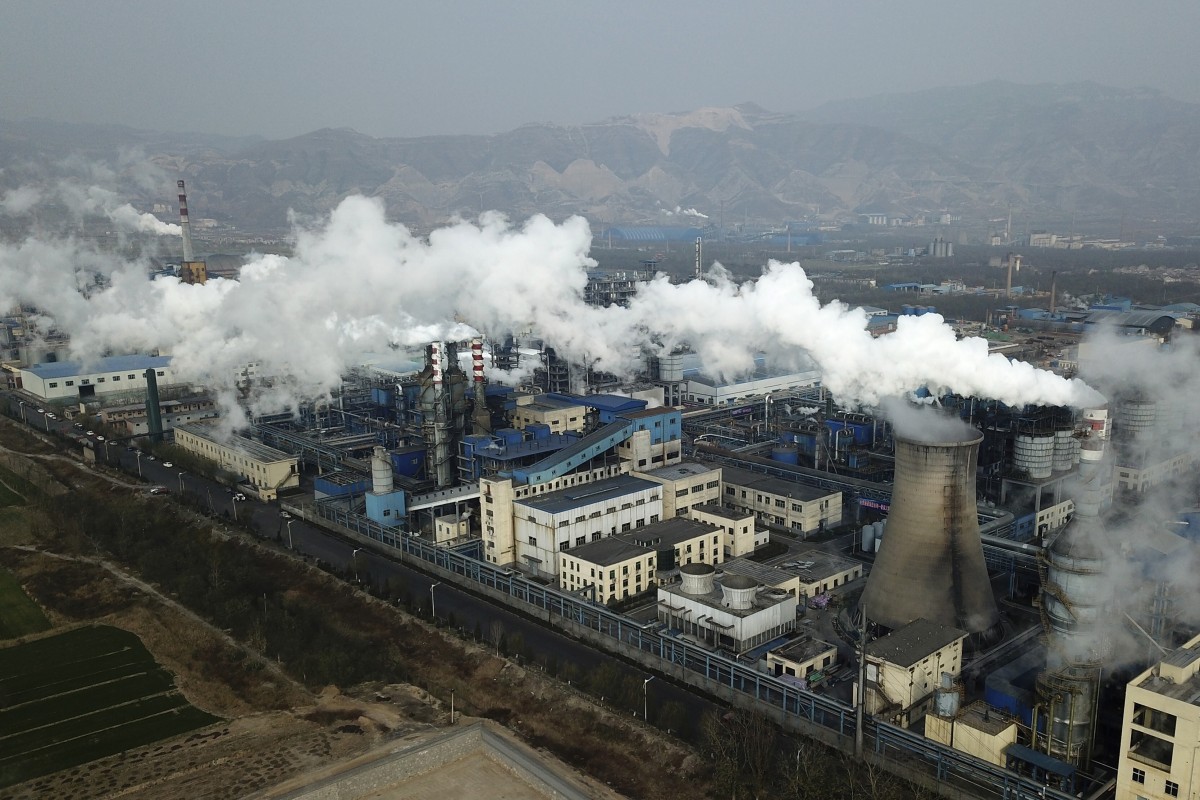 As lockdowns lift, it's expected China's skies will return to pre-outbreak levels of smog. Photo: APCORRECTS TO REMOVE THE REFERENCES TO CARBON BLACK AND STEEL MANUFACTURING - FILE - In this Nov. 28, 2019 file photo, smoke and steam rise from a coal processing plant in Hejin in central China's Shanxi Province. The European Union said Wednesday, Dec. 4, that it will likely miss its target for reducing greenhouse gases by 2030, dealing a blow to the bloc's efforts to be a leader in the fight against climate change. (AP Photo/Sam McNeil, File)
One positive thing to come out of the coronavirus pandemic is that China's skies were free of smog for months. But air pollution has returned with a vengeance as factories rush to ramp up output after going idle during the outbreak.
Levels of toxic pollutants including nitrogen dioxide and tiny particles known as PM2.5 were all higher in April compared to the same period last year, data released by Greenpeace China on Friday showed.
"What is interesting is how rapidly the emissions have rebounded after the sharp fall seen in the first three months of the year," Li Shuo, a climate and energy expert at Greenpeace China, said.
Covid-19 may have cancelled Earth Day events, but it can't stop the climate activists
"This may be an early sign that the positive trends seen during the epidemic period might be quickly reversed."
Levels of PM2.5 across China fell by more than 18 per cent between January 20 and April 4 amid city-wide lockdowns and strict travel restrictions, according to the environment ministry.
Satellite images released earlier by Nasa and the European Space Agency showed that nitrogen dioxide emissions in major Chinese cities in central and eastern China – where most chemical, steel and cement plants are located – were down by 30 per cent in the first two months of the year.
Air pollution could shorten East Asian children's lives by two years
But the level of PM2.5 particles in a cubic metre of air in April was 33.93, a slight increase from 33.2 in the same period last year.
The level of nitrogen dioxide in a cubic metre of air in April was 25.4 compared with 24.6 in the same month last year.
Both pollutants are toxic by-products of burning coal, oil and gas and can cause asthma, heart diseases and can even weaken the immune system, making people more susceptible to contracting other illnesses.
How do you deal with your 'eco-anxiety'?
Electricity production was up 1.2 per cent in April. China relies on coal for most of its energy, Li said.
Exposure to chronic air pollution has shortened China's average life expectancy by more than four years, according to the World Health Organisation.
Sign up for the YP Teachers Newsletter
Get updates for teachers sent directly to your inbox
Sign up for YP Weekly
Get updates sent directly to your inbox