The move to hybrid learning will help students succeed through the pandemic and prepare them to thrive in an evolving digital society

Educators are invited to the Lenovo EdVision Summit to explore innovative technology solutions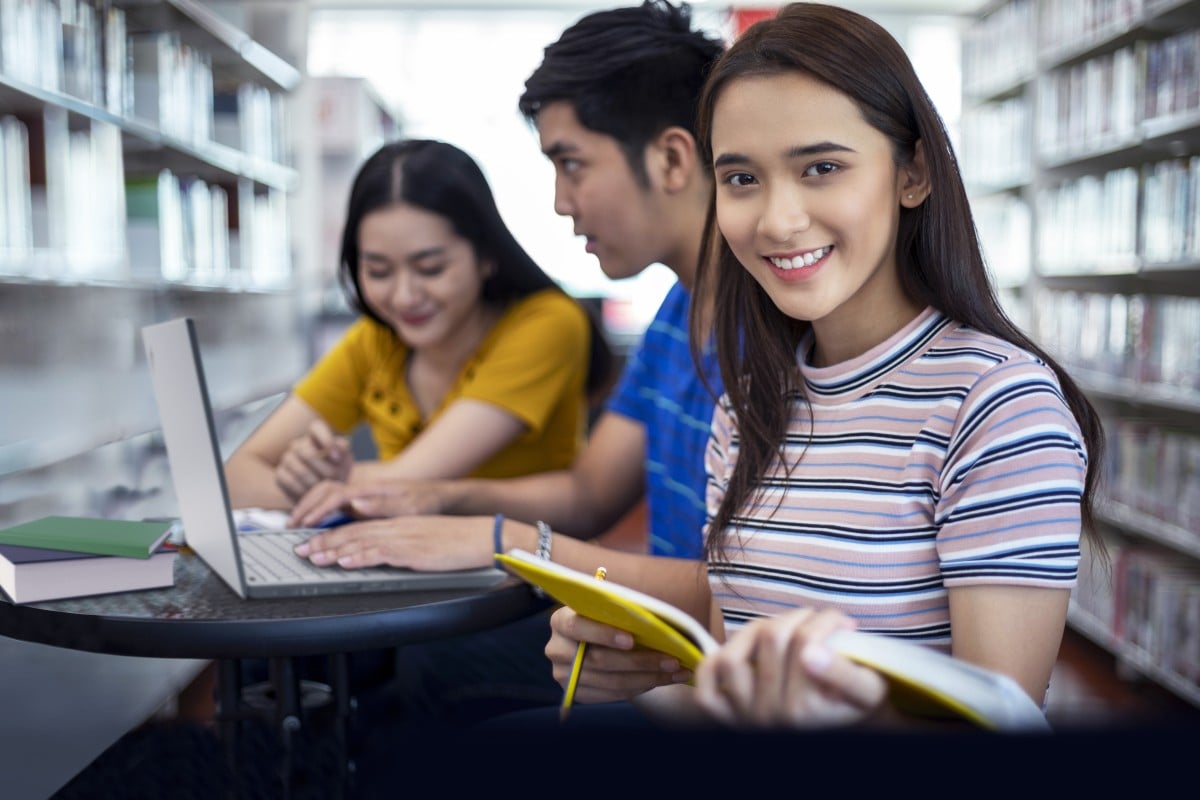 While the pandemic certainly showed the need for online learning capabilities, schools have been switching to a more hybrid model for a while. Photo: Lenovo
The past year has challenged students and teachers like never before. As Hong Kong schools work towards bringing everyone back to the classroom, it seems clear that hybrid learning will be play a big part of the future of education. 
Hybrid learning combines face-to-face classes and online education to help students learn and succeed in the new normal. It has been recommended by the Education Bureau in response to the pandemic, but it is also part of a larger shift that was already underway. 
"Looking back over the past few years, educators could already see the need to evolve teaching and learning methods to help students prepare for an ever-more digital society," said Kevin Liang, Principal of ELCHK Lutheran Secondary School. "The pandemic has just made this transformation more pressing." 
How to prevent 'screen strain' while learning online
Schools like ELCHK Lutheran Secondary School are rapidly adapting to make hybrid learning work amidst ongoing disruptions, but there are many challenges. Teachers need to be able to engage all students in a class where some are in the room and others are online. Students need access to resources and personalised support, wherever they are. And everyone needs ways to interact and keep the school community strong.
"Smart technologies can help teachers bridge the gap and deliver quality education, whether students are physically present or learning remotely," said Fan Ho, General Manager of Hong Kong and Macau at Lenovo. "The ultimate aim is to make learning more effective and inspiring for students so they are ready for the future."
A global leader in educational technology, Lenovo is helping to speed up smart education transformation in Hong Kong through the EdVision Program. It offers a set of solutions that can be employed together to create smarter classrooms and better learning experiences. 
The Lenovo Smart Classroom for hybrid learning solution. Photo: Lenovo Lenovo and its partners, like Microsoft, work directly with educators and schools to implement end-to-end solutions. They also collaborate with the education community to develop new solutions tailored to the needs of Hong Kong students.
The Lenovo Smart Classroom for hybrid learning solution, deployed at ELCHK Lutheran Secondary School, is equipped with conferencing solutions, digital whiteboards and screen sharing to allow students at home to get involved in classroom teaching and activities. All students can stay connected and learn at their own pace, wherever they are. 
There is also a real-time dashboard where students can monitor their progress and performance. Smart software alerts teachers to provide support when and where it is needed, based on students' coursework, assignments and tests.
Tips to boost your Wi-fi while everyone is working from home
"We have set up hybrid learning at ELCHK Lutheran Secondary School with Lenovo, and we are very pleased with what we have seen so far," Liang said. "Teaching has become more streamlined. Classes are more interactive. And students are getting the support and help they need. We look forward to continuing to evolve and explore what is possible for the future of education."
Continuing its smart education transformation journey, ELCHK Lutheran Secondary School is now using Campus Studio to broadcast morning assemblies and student-produced radio shows.
As part of the Lenovo EdVision Program, educators and schools in Hong Kong and Macau are invited to learn more about education's digital transformation at the Lenovo EdVision Summit. Lenovo, IDC, Microsoft and educators from Hong Kong, Singapore, Malaysia, Indonesia and Philippines will share insights into how schools can implement new models of teaching, learning and collaboration, while managing cost, efficiency and security.
Lenovo EdVision Summit will be held as a virtual event on March 23, 2021, from 3:00 to 6:00 pm. Please register here.
Sign up for the YP Teachers Newsletter
Get updates for teachers sent directly to your inbox
Sign up for YP Weekly
Get updates sent directly to your inbox