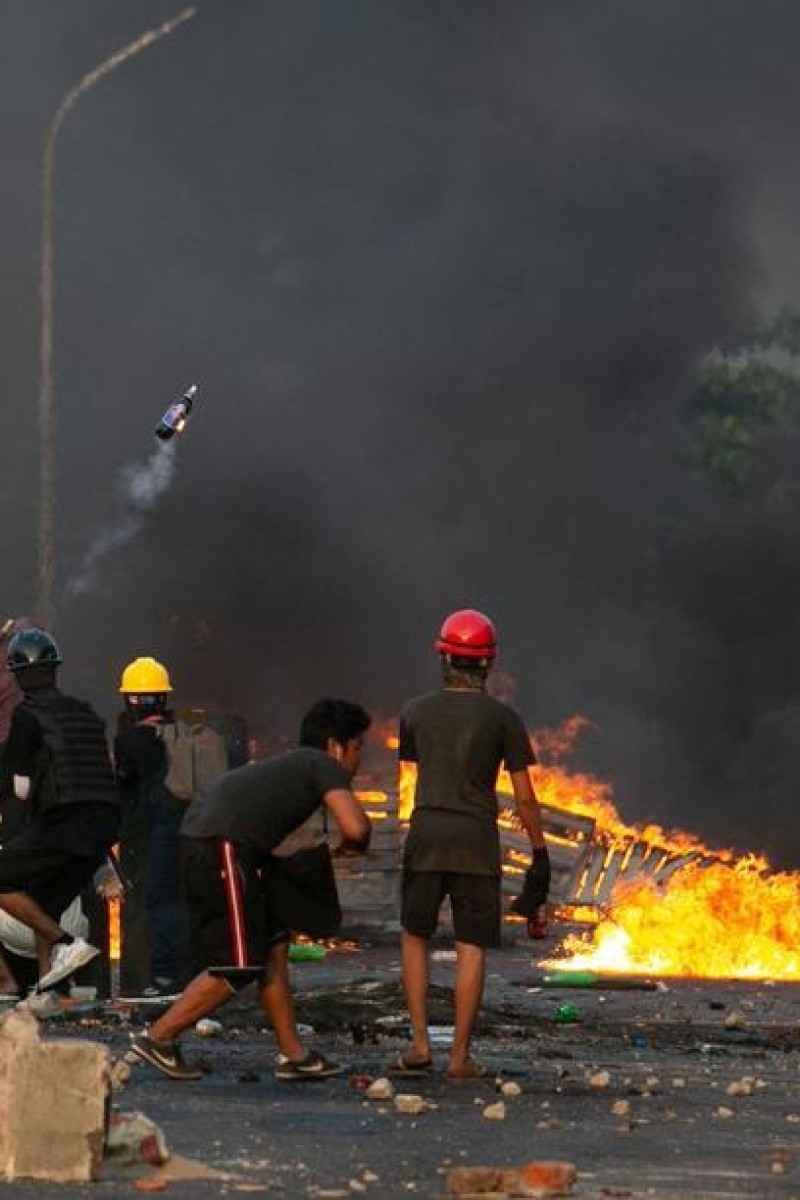 Myanmar protesters accuse China of supporting the military as security forces kill demonstrators
Yangon had its deadliest day since the anti-coup protests began, with 70 killed

The pro-democracy movement accused China of allowing the power grab as they closed businesses in the area and demanded protection for Chinese institutions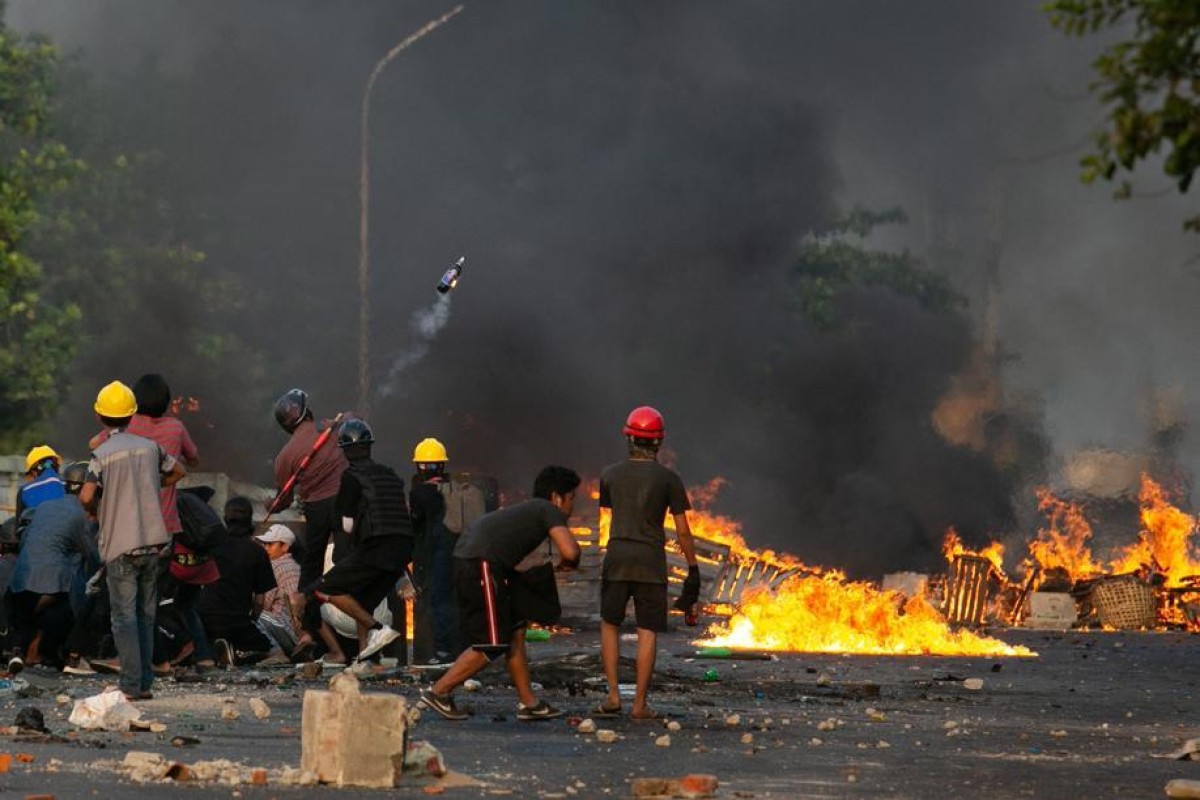 Protestors have accused China of trading Myanmar's freedom for its own benefit. Photo: AFP
Plumes of smoke rose above a part of Yangon, Myanmar's biggest city, that has turned into a battle zone, with burning barricades and security forces firing at unarmed anti-coup protesters to enforce martial law.
Traumatised residents have fled the industrial neighbourhood in Yangon that has become one of the flashpoint sites in a nationwide uprising against the military's coup nearly seven weeks ago.
Sunday was the deadliest day since the coup, with a local monitoring group documenting more than 70 people killed – the bulk of them in an industrial township in Yangon where at least 32 China-owned textile factories were burned down, according to mainland state media.
One teen's life in Myanmar during the coup
It said many workers had been injured and the attacks had caused around US$37 million (HK$287 million) in damage.
A foreign ministry spokesman in Beijing demanded the immediate protection of "Chinese institutions and personnel".
Chinese businesses were closed yesterday in the flashpoint areas. The pro-democracy movement accuses China of allowing the military power grab and trading Myanmar's freedom for its own strategic gain. As Myanmar security forces kill scores of protesters, Beijing faces a dilemma: back the men with guns or side with an increasingly anti-China public.
How did the crisis in Myanmar begin?
The junta on Sunday imposed martial law on protest hotspot townships – effectively placing nearly two million people under complete control of military commanders. Residents – many of them migrant workers – have since fled back to their home states, piling their belongings and families onto flat-bed trucks and the backs of motorbikes.
Those who stayed reported scenes akin to war. More than 200 people have died in anti-coup unrest, according to the Assistance Association for Political Prisoners, a local monitoring group.
Sign up for the YP Teachers Newsletter
Get updates for teachers sent directly to your inbox
Sign up for YP Weekly
Get updates sent directly to your inbox