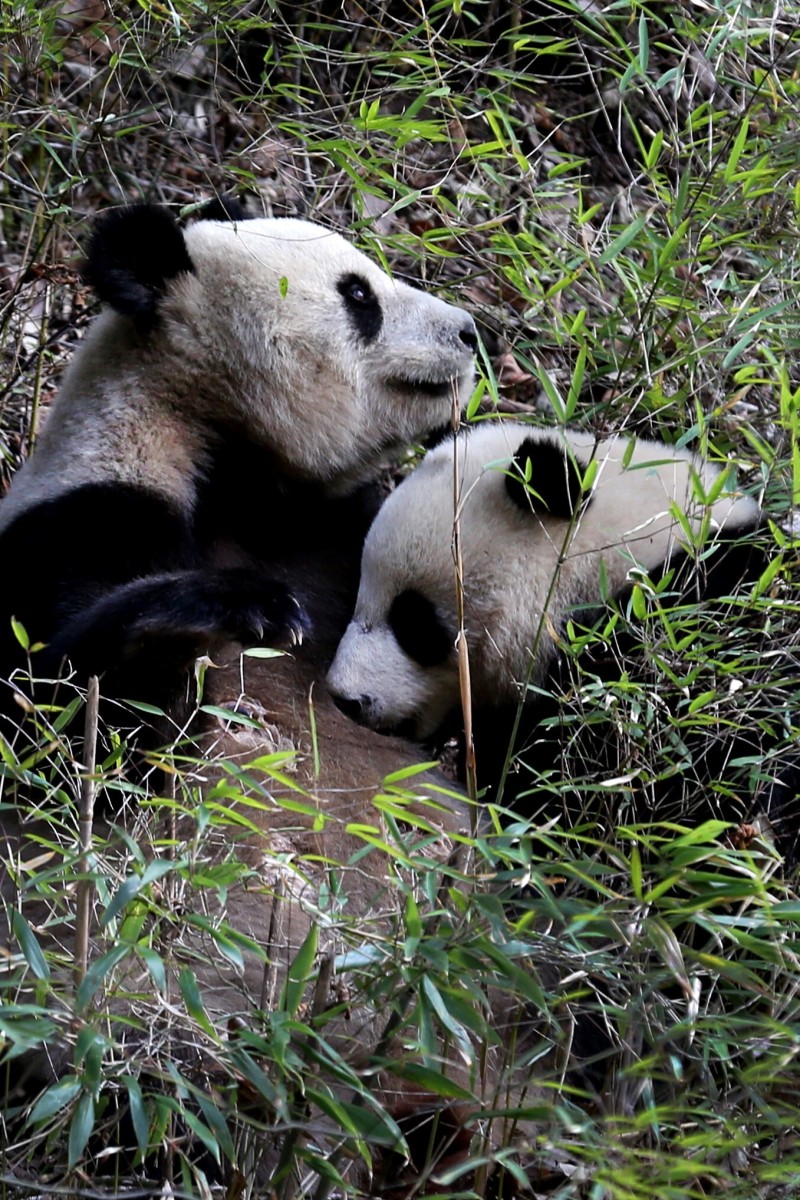 Giant pandas no longer considered 'endangered' in China, officials say
The country's population of these bamboo-loving bears in the wild has increased to more than 1,800, and are now classified as 'vulnerable', confirmed China's Ministry of Ecology and Environment

Announcement from the country's conservation authority now matches the International Union for Conservation of Nature's decision in 2016, which was disputed by Chinese officials at the time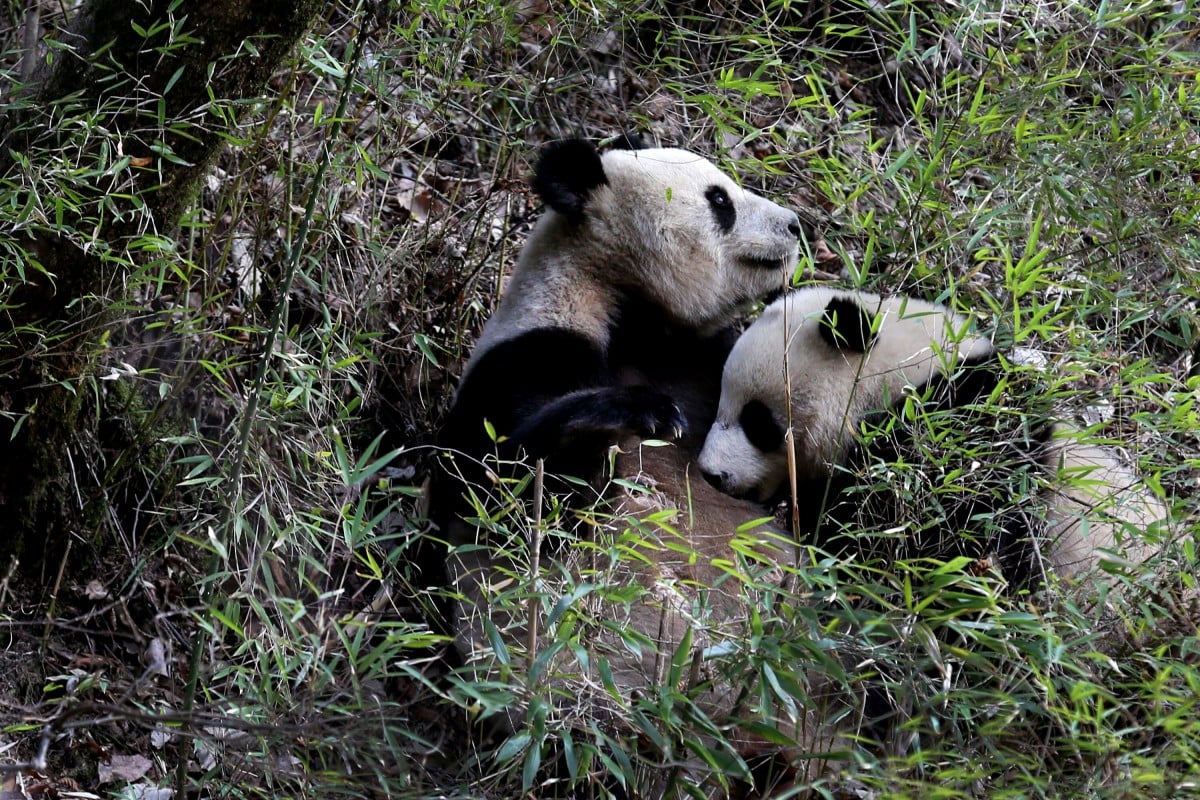 A wild giant panda mother breast-feeds her cub in the Qinling Mountains in northwest China's Shaanxi Province. Chinese officials announced that giant pandas are no longer considered 'endangered'. Photo: Xinhua
Giant pandas are no longer considered an endangered species in China, officials announced last week.
China's Ministry of Ecology and Environment confirmed that the country's population of giant pandas in the wild has increased to more than 1,800. The animals are now classified as "vulnerable" instead of "endangered".
6 fun facts about these bamboo-loving bears
China has spent decades backing efforts to boost the panda population. The country banned trading panda skins and poaching the beloved animals in the 1980s.
China has also created expansive nature reserves in an effort to protect panda habitats.
Cui Shuhong, director of the Department of Natural Ecological Protection of the Ministry of Ecology and Environment, told reporters last Wednesday that the panda population growth is due to China's efforts to improve their living conditions.
Cui added that other species have also seen population increases amid the conservation efforts in the country, including Siberian tigers, Asian elephants and more.
7 endangered species in Hong Kong
The giant pandas were initially moved off of the International Union for Conservation of Nature's list of endangered species in 2016 , but the announcement was not embraced by Chinese officials.
"If we downgrade their conservation status, or neglect or relax our conservation work, the populations and habitats of giant pandas could still suffer irreversible loss, and our achievements would be quickly lost," the forestry administration told the Associated Press at the time. "Therefore, we're not being alarmist by continuing to emphasise the panda species' endangered status."
Sign up for the YP Teachers Newsletter
Get updates for teachers sent directly to your inbox
Sign up for YP Weekly
Get updates sent directly to your inbox