The crackdown on off-campus tutoring, which has been criticised by president Xi Jinping, is one of the biggest overhauls to the country's education sector in years

The practice is a financial drain for many families, who see it as essential for getting their children into university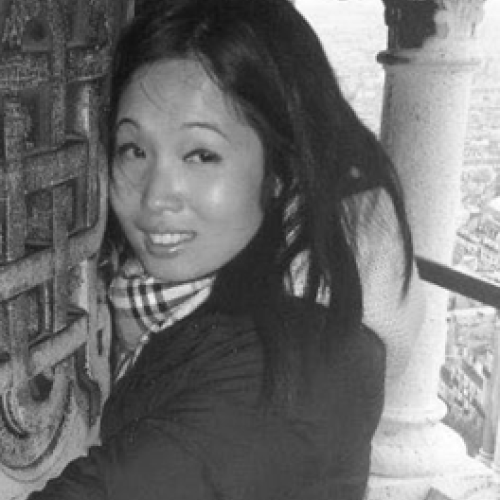 Doris worked in educational publishing, including the BBC and Cengage prior to joining the Post in 2018. She specialises in creating graphics and digital learning content, and has a particular interest in issues related to mental health and wellness.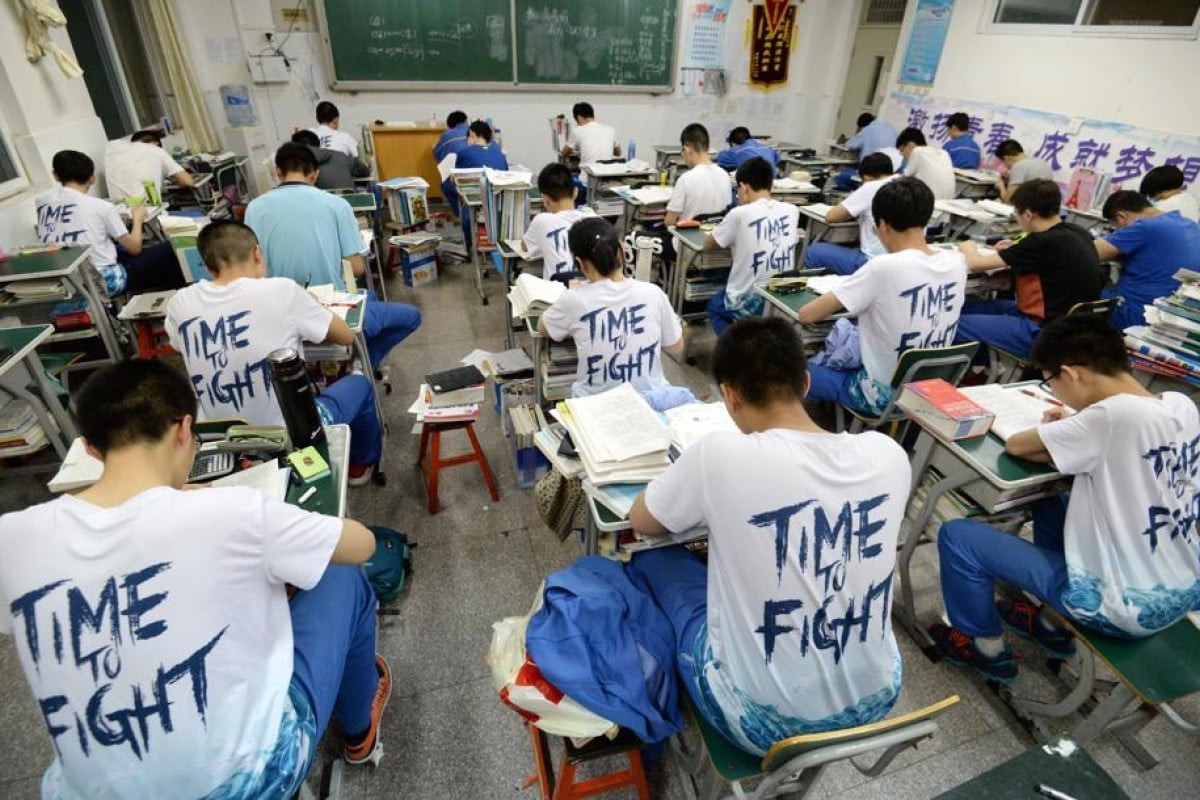 Chinese high school students study late at night for the annual 'Gaokao', or college entrance examinations, in Handan, Hebei Province, China. Photo: EPA
Hot Topics takes an issue that's being discussed in the news and allows you to compare and analyse different news articles and viewpoints on the subject. Our question prompts encourage you to examine the topic in-depth and can be used on your own, or with a friend. 
News: China bans off-campus tutoring in education overhaul 
China's government is cracking down on the mainland's booming off-campus tutoring industry, in one of the biggest overhauls of the education sector.
Local authorities will ban the provision of holiday and weekend tutoring, and will no longer approve the establishment of new tuition centres, according to sources briefed on a policy document that was formally released by the State Council on July 24.
For preschoolers, the new rule also bans any form of tutoring, such as English teaching, under the name of "mind training". The rules will also be applied to  off-campus education for high school students.
Chinese President Xi Jinping had criticised the after-school tutoring sector in 2018, saying it had "increased the burden of students and families' financial burden" and "violated the laws of education", as well as "disrupted the normal order of education".
"The motivation behind the government's move to ease the burden for students is that many people are not willing to have children due to the huge cost of raising kids. There are fewer and fewer newborns in recent years. And that's the problem the government needs to solve as the top priority," said Li Qingshan, research director at EqualOcean, an information service provider and investment research firm.
Chinese authorities have also emphasised that, for students who do not have the opportunity to attend a university, vocational education is another way for them to better themselves. 
However, middle-class parents are generally not fans of vocational schools, and the new crackdown is causing a great deal of concern.
"I'm terrified every day. I don't know if the classes I signed my daughter up for can be completed," said Ms Zhang, a Beijing-based mother who asked not  to use her full name.
"I can't accept having to stop sending my daughter to after-school tutoring classes, because the school-selection mechanism has not changed and every parent wants their children to go to a better school to receive a better education."
Staff writers
The new face of liberal studies in Hong Kong
How are after-school tuition classes in the mainland similar or different to those in Hong Kong?

How would you feel if holiday and weekend tutoring was banned in Hong Kong, and why?

From News and Context, identify ONE other concern parents may have about the mainland government's crackdown on off-campus tutoring. 
China's State Council, the top administrative body, announced a new set of guidelines last month to "ease the burden of young students" for kids going through mandatory education, which covers all children younger than senior secondary school age. 
The new guidelines ordered local governments to stop approving new tutoring companies, force existing companies to become non-profit organisations, eliminate classes on weekends and holidays, and ban tutoring companies from receiving foreign investment. 
The latest rules are additions to the edict by Chinese President Xi Jinping during a May 21 meeting. In this meeting, he promulgated a set of rules to ease the burden of homework and after-school training for primary and secondary school students. He also instructed the government to rein back on runaway investments in the education industry.
As much as US$10 billion (HK$77.7 billion) of venture capital poured into mainland China's edtech sector last year alone. This spawned hundreds of  start-ups, apps, and edtech platforms that provided instruction in everything from K-12 tutoring to elementary mathematics, language skills and music.
The total number of nationwide student enrolments in K-12 after-school tutoring has  increased from 202.6 million in 2015 to 325.3 million in 2019. By 2024, this number is expected to further increase to 659.5 million, according to New Oriental Education, one of mainland China's largest tutoring services providers. 
Language training is one of the fastest-growing segments in tutoring, increasing by 13 per cent to 619.1 billion yuan (HK$744.57 billion) in 2019 from 377.5 million yuan in 2015.
China's ban on private tutoring is not new. It mirrors a similar move by South Korea in 1980 when the new government, led by Chun Doo-hwan, banned almost all forms of private tutoring in an effort to ease pressure on students in the country's highly competitive education system.
However, the efforts proved futile as underground private tutoring continued to flourish with Seoul gradually ending the ban.
Staff writers
Describe two general trends that are shown in the chart.

The chart is a projection of mainland China's online education market done in 2017. Based on News and Context, explain how the estimated value and growth rate of the industry might change with the new regulations on private tutoring. 
How far will governments go to regulate tech giants?
Issue 1: China's new private tutoring regulatory watchdog to oversee teachers and curricula for private education companies
In June, China's Ministry of Education created a new department to oversee the mainland's off-campus tutoring market and bring regulatory oversight to private teachers and curricula.
The Off-Campus Education and Training Department will supervise institutions that provide training and tutoring to mainland Chinese students from kindergarten through high school, according to the ministry. 
It will also work with other regulatory bodies to help private educational institutions set up Communist Party cells and establish rules for incorporation, fees, as well as the content, scheduling and qualifications of training.
Xiong Bingqi, director of the 21st Century Education Research Institute, a research firm focused on Chinese education, said after-school tutoring was difficult to regulate without a specific body dedicated to it. 
"The new department has two key missions," Xiong said. "First, to determine requirements for the industry; second, to set up a system to ensure that all off-campus tutoring institutions are qualified."
He also said that a significant hurdle for reform in the Chinese education system would be curbing "group education anxiety", and that if the government wanted reforms to stick, society needed to focus more on competence instead of education. 
"There is a phenomenon of placing immense importance on a 'high education' background in our society," Xiong said.
"Some employers, including government agencies and institutions, unilaterally emphasise high education when recruiting and employing people, which intensifies the 'famous school complex' in society."
Separately, Sun Jin, an assistant professor at the Department of Early Childhood Education at The Education University of Hong Kong, said the new reforms were a gesture of goodwill to ease the pressure on students, and that schools would need to become central to their education. If parents were to worry about their children falling behind, it would not ease the pressures that created the private tutoring boom, she added. 
"It is important to ensure schools are able to fulfil the responsibility assigned and to provide necessary and quality support for all students," she said.
Sun added that the crackdown might incentivise rich families in China to pay for one-on-one tutoring, but most families could not afford these services and might become even more anxious.
Staff writers
Based on this Issue and your own knowledge, explain  TWO challenges the Off-Campus Education and Training Department might face in its attempts to regulate  after-school education services.

"If the society moves away from paper qualifications, parents will be a lot less anxious, and there will be no need to send their children for extra classes." To what extent does the information in Issue 1 agree with this statement, and why?
Covid-19 Delta variant causes concern worldwide
Issue 2: Ban on private tutoring may create a black market as demand for education services remains high
China's ban on private tutoring for children may create a black market with significantly higher prices, according to industry insiders and parents.
Signs of a black market for tutoring are already visible in local media reports. This comes as a number of cities in the central Chinese province of Hubei, including Xiangyang and Huanggang, have tasked enforcement authorities responsible for cracking down on pornography and illegal publications to also police off-campus training. The move treats private tutoring as a form of petty crime.
Despite this, the demand from middle-class families for off-campus classes is likely to remain, as students are pressured to perform on state exams, including the mainland's notoriously difficult National Higher Education Entrance Examination, or gaokao.
Mary Pan, the mother of a 10-year-old in the western city of Chengdu, enrolled her son in the last available maths tutoring class.
"Everybody else is still taking courses. In the future, if the [state] rules are implemented but other families secretly hire private tutors, we will probably do the same," she said. 
Even though one-on-one tutoring at home could cost 10 times more than institutional services, she said if other parents hired private tutors, then she had no other choice.
A Beijing-based tutor working for New Oriental, a provider of private educational services in mainland China, who declined to be named, said they would keep teaching until the policy was fully implemented. Even then, the crackdown would not kill their career. 
They added: "As long as the college entrance exam exists, [tutors] can always make money."
Meanwhile, an investor in private tutoring in Beijing, who also declined to be named, said tutors who were not officially employed by any public school could still find customers eager to pay for a boost to their child's performance. They said the price in Beijing for one-on-one tutoring had surged to 3,000 yuan (HK$3,608) per hour, about half the mainland's average monthly salary.
Staff writers
How might underground private tuition worsen education inequality in mainland China? Elaborate on your answer using this Issue, Issue 1 and your own knowledge.

Based on your response above, explain to what extent the situation is reflected in Hong Kong and one other Asian city. 
What might the illustration suggest  about ONE possible repercussion of China's crackdown on private tuition?

Based on your answer above, explain whether the government or schools should be responsible for resolving this issue.
Cryptocurrency activities raise concern
"The conscientious [education] industry cannot turn into a profit-seeking industry. The off-campus training institutions must be regulated by the law so that they can return to the normal track of educating people."
– excerpt from Chinese President Xi Jinping's speech published in Xi Jinping: The Governance of China, Volume Three
"Without the existence of these extracurricular companies, the role of pushing [my daughter] to study hard will lie on us parents, which will be exhausting. [Many parents are suddenly worried about where they will send their kids to study after school] … They do not want to see their kids' after-school classes get cancelled."
– Tina Xie, a Shanghai parent whose daughter is a primary school student
"Education has been crucial to [the] CCP's legitimacy as a people's party. The recent crackdown on ed tech and private tutoring can be seen as an attempt to respond to the concerns of the poor."
– Liu Ye, a sociologist at King's College London who studies education inequality in China
black market: exchange of goods or services prohibited by governments
Chinese education system: in the mainland, each child must have nine years of compulsory education – six years of primary school and three years of junior secondary education. 
To continue their education, they need to take a locally administered entrance exam, after which they would have the option of either continuing in a senior secondary school, or entering a vocational school.
gaokao: also the National Higher Education Entrance Examination. It is a standardised college entrance exam held annually in mainland China. The gaokao is required for entrance into almost all higher education institutions at the undergraduate level. 
Before sitting the exam, students must fill in a form listing the universities they wish to get into. Each university has a minimum intake score that a student must achieve to secure a place. 
If a student does not meet the requirements for their chosen universities, they will have to retake the gaokao the next academic year. 
middle-class family: a social group that falls between the upper and working class. According to China's National Bureau of Statistics, about 400 million people – or less than a third of the mainland's total population – is considered middle class. This is based on the definition of a  family of three earning between 100,000 yuan (HK$120,000) to 500,000 yuan (HK$600,000) every year.
off-campus tutoring: also known as private tuition. This is usually a form of teaching which is not provided by the state. Off-campus tutoring can take place at the student's home, the tutor's home, a private tuition centre or on school premises. Lessons can also be conducted either face-to-face or online.
K-12: education for children from kindergarten through 12th grade, usually between the ages of five to 18  
vocational education: education that prepares individuals to work as technicians or to take up employment in a skilled craft or trade. It is also referred to as career and technical education.
Sign up for the YP Teachers Newsletter
Get updates for teachers sent directly to your inbox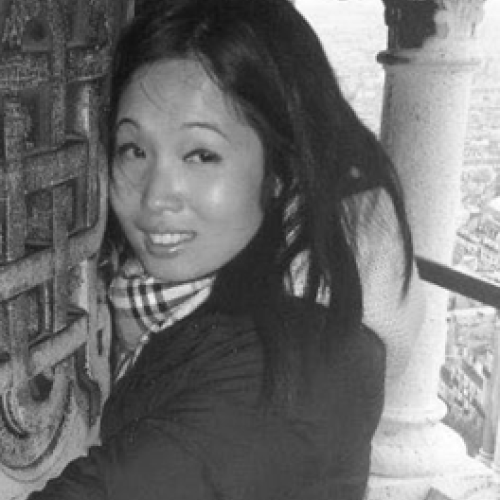 Doris worked in educational publishing, including the BBC and Cengage prior to joining the Post in 2018. She specialises in creating graphics and digital learning content, and has a particular interest in issues related to mental health and wellness.
Sign up for YP Weekly
Get updates sent directly to your inbox