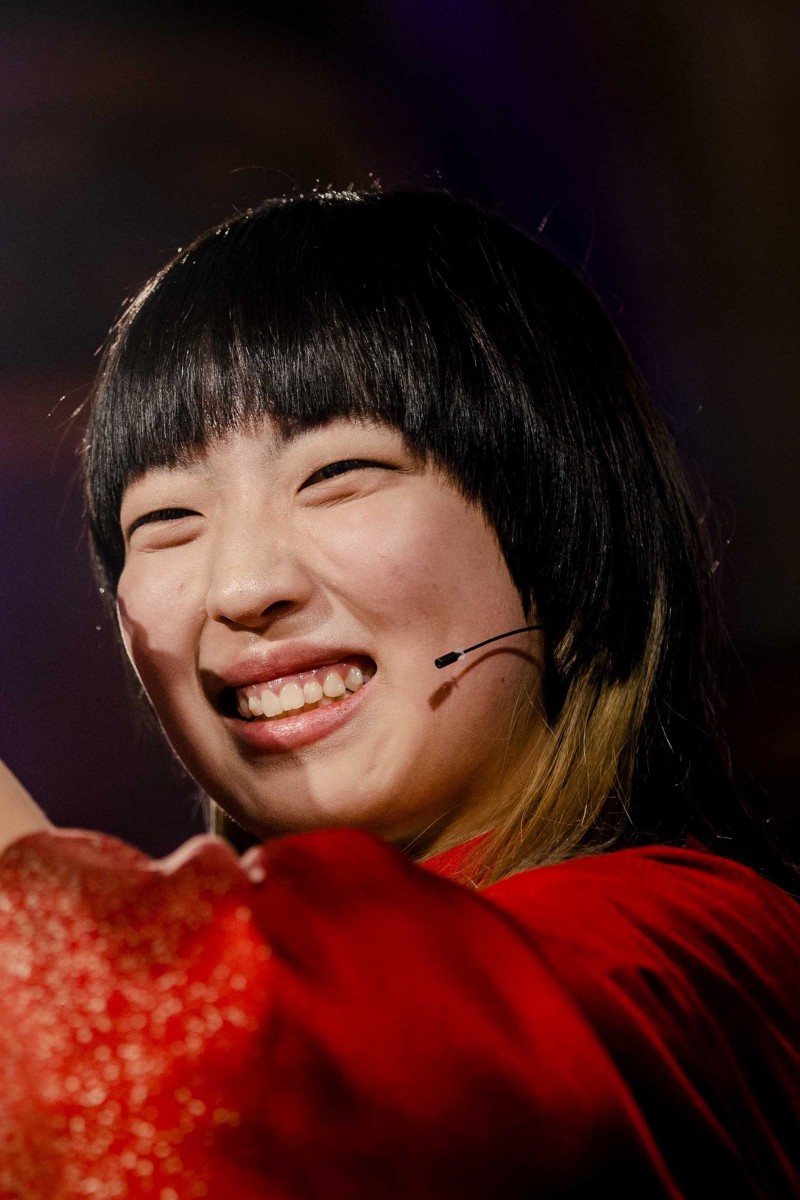 'Be the leaders you wanted as kids': Japanese teenager wins International Children's Prize
The 17-year-old won this year's prize for her activities to help increase young people's participation in society

Previous winners of the prize include environmental activist Greta Thunberg and Nobel Peace laureate Malala Yousafzai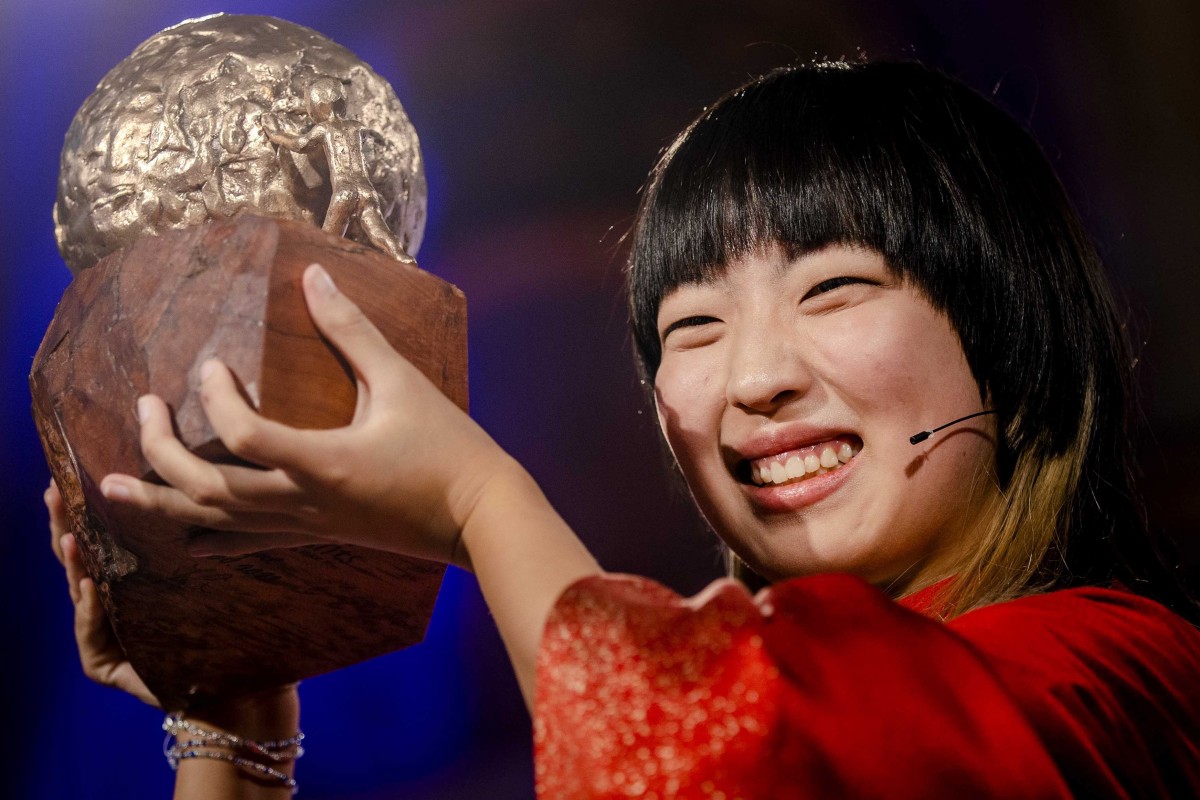 Rena Kawasaki receives the KidsRights International Children's Peace Prize for her campaigns in Japan. Photo: EPA-EFE
A Japanese teenager who has become an advocate for children urged politicians to become the leaders they would have admired as youngsters, after winning a prestigious youth award on Monday.
Rena Kawasaki, 17, received the 2022 KidsRights International Children's Prize for her campaigns in Japan "ensuring that the voices of young people are heard … for the betterment of future generations", said the organisers.
Previous winners of the prize, awarded by the Dutch KidsRights Foundation, include environmental activist Greta Thunberg and Nobel Peace laureate Malala Yousafzai.
Climate justice starts at home: Hong Kong youth delegates to COP27 on why city must educate students on the environment
"Be the leaders that your young self would have wanted you to be," said Kawasaki, whose work to get children involved in political, environmental and social issues has earned her recognition at the highest government levels in Japan.
She was included in the government's major Tokyo Bay Environmental Governance Infrastructure project, which will affect the lives of 37 million people in the region. The goal of the project is to create, over the next 50 to 100 years, a city that is both ecologically sustainable and economically viable.
Kawasaki also created a QR code for children to use to contribute to the decisions made in the southern Japanese city of Niihama, which has a population of more than 115,000. The QR-code could serve as a blueprint for "permanent participation by children", including in events like the current United Nations climate talks in Egypt.
The teenage activist told Agence France-Presse she wanted to "make sure that there is a youth voice within the Japanese government … to make sure that youth feel powerful in that space".
When Kawasaki was 14, she launched Earth Guardians Japan, "an organisation that aims to create a new system allowing children to be the change they want to see in the world", the Amsterdam-based KidsRights organisation said. Her organisation specifically focuses on environmental projects, such as cleaning river water in Osaka's Juso area.
Kawasaki was also recently appointed as the youngest chief future officer for a bio-fuelled jet company in Japan.
"Rena is an extraordinary pioneer in her country, ensuring the voices of young people are heard and converting this into tangible impact and better opportunities for both her generation and future generations," said KidsRights Foundation founder and chairman Marc Dullaert.
Sign up for the YP Teachers Newsletter
Get updates for teachers sent directly to your inbox
Sign up for YP Weekly
Get updates sent directly to your inbox