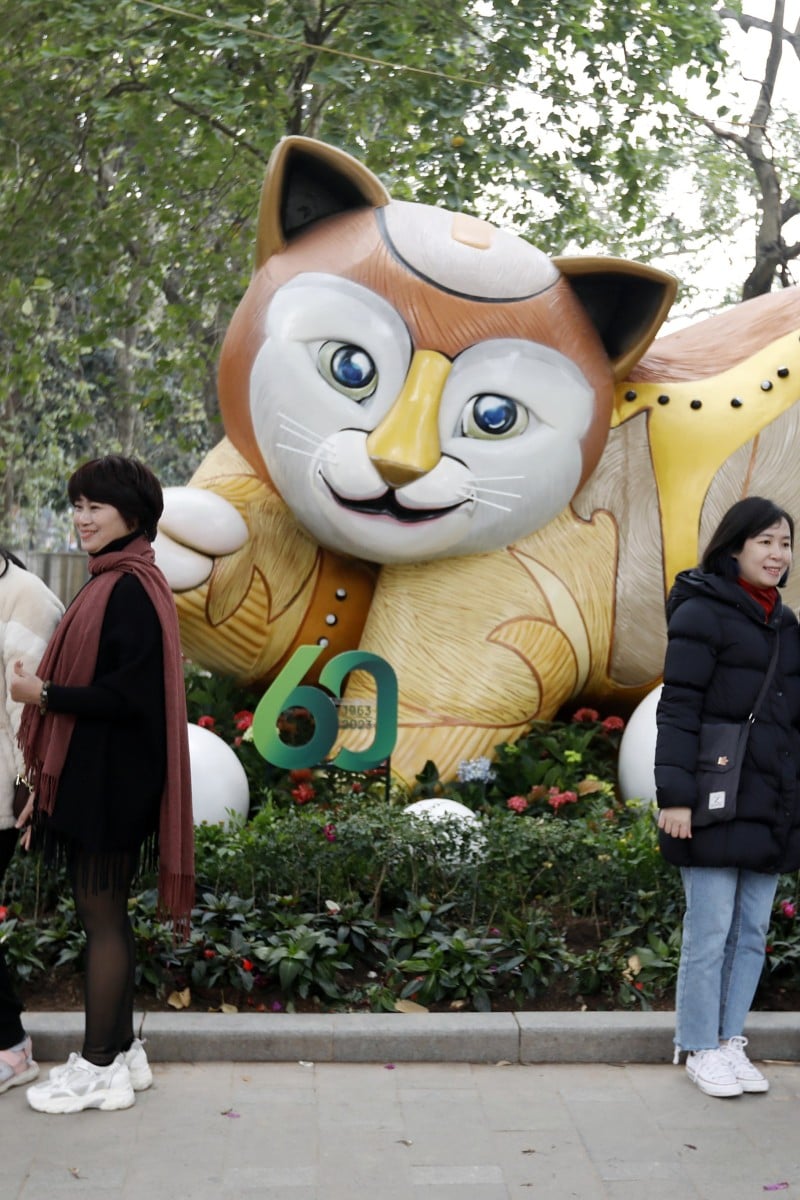 There is no official explanation for when and why the Vietnamese embraced the cat instead of the rabbit

Most Vietnamese people see the feline as a friend that protects crops and food from rodents, while also chasing away bad spirits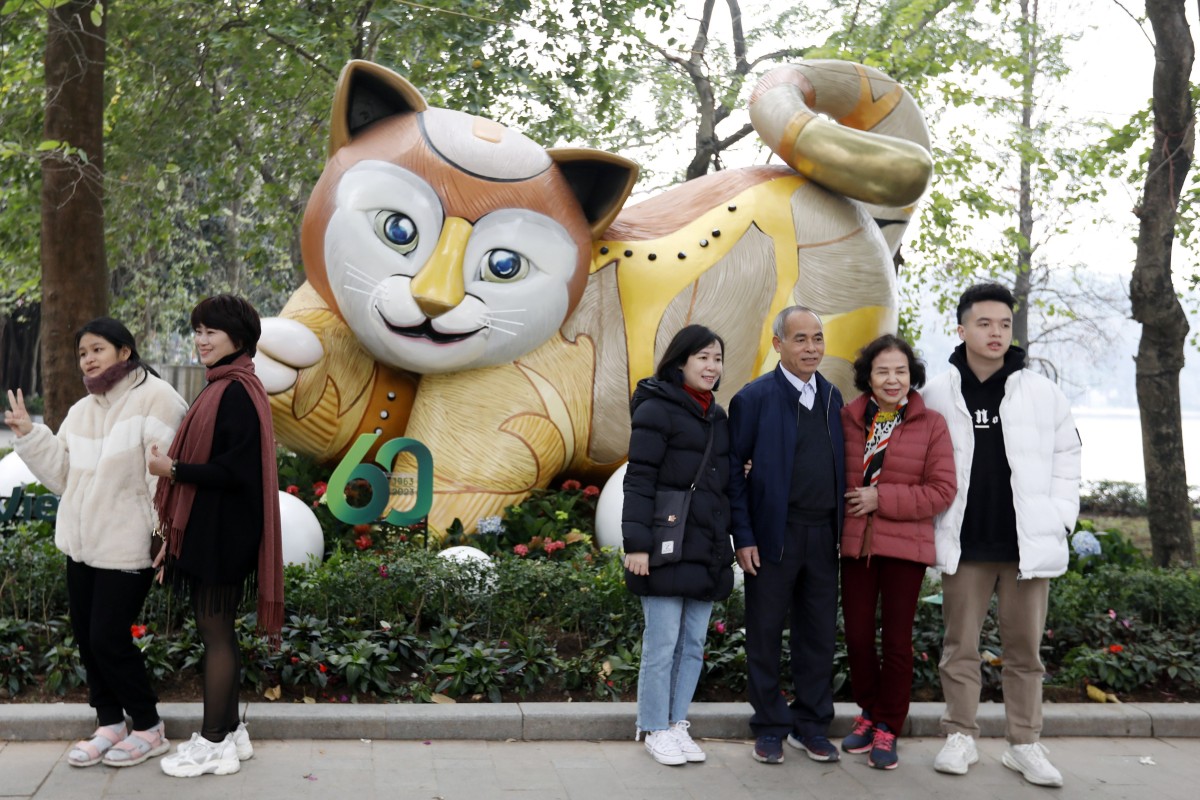 Lunar New Year, or Tet, is considered as the most important celebration in Vietnamese culture. Photo: EPA-EFE
As China, Japan and other East Asian countries prepare to celebrate the start of the Lunar Year of the Rabbit on Sunday, the people of Vietnam will be an exception – welcoming instead the Year of the Cat.
There is no official explanation for when and why the Vietnamese embraced the cat instead of the rabbit.
Another smaller difference in the otherwise almost identical celebrations of the 12-year Chinese zodiac cycle is Vietnam's adoption of the ubiquitous water buffalo in the Year of the Ox.
Ngo Huong Giang, a Hanoi-based culture researcher, said one reason for opting for the cat might be that the term for the rabbit years in the Chinese astrological ordering system is pronounced mao (卯) in Mandarin, which sounds similar to the Vietnamese word for cat. Raising rabbits is also not common in Vietnam.
What is the Vietnamese holiday Tet?
What is certain is that the Vietnamese are not willing to change their tradition.
"It doesn't have the same power as a cat," Hanoi resident, Ngo Quy Dung, said of the rabbit, as he proudly noted that he was born 60 years ago in the Year of the Cat.
Another resident of Hanoi, Nguyen Kim Chi, 64, agreed.
"The cat looks more majestic because it also resembles a little tiger," she said, while taking photographs beside a large cat statue at the capital's Central Park.
A woman sells balloons ahead of the Lunar New Year in Hanoi, Vietnam. Photo: EPA-EFE
Sculptures of cats have popped up in public spaces across the country ahead of the Lunar New Year, together with a myriad of cat charms and gadgets on sale in street stalls. Some cafes keep cats to attract customers.
According to researcher Giang, most Vietnamese people see the cat as a firm family friend that helps protect crops and food from rodents, while also chasing away bad spirits and bringing good luck.
Despite this, cats can still appear on the menu in rural areas, although authorities have banned the practice.
Sign up for the YP Teachers Newsletter
Get updates for teachers sent directly to your inbox
Sign up for YP Weekly
Get updates sent directly to your inbox