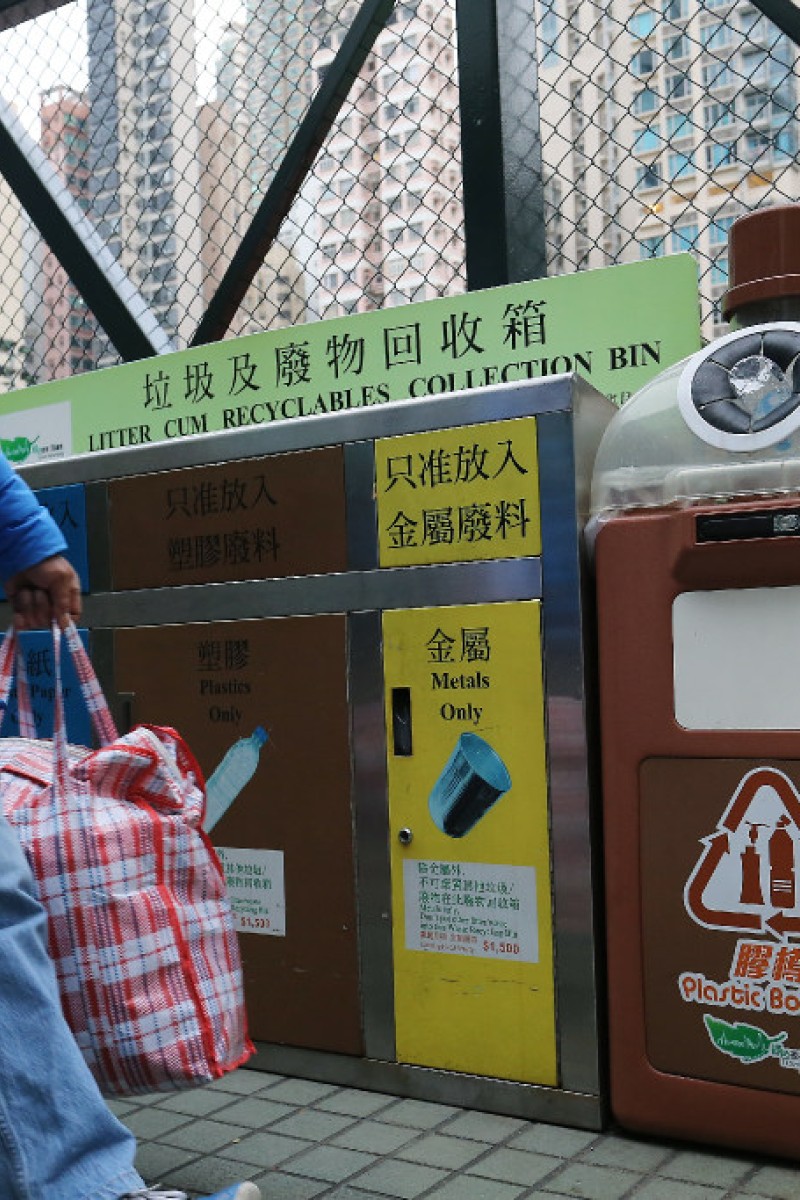 Did you know you can't recycle receipts or napkins? Here's what you really need to know about recycling in Hong Kong
Environmental Protection Department launches new education campaign to clarify details and raise awareness
South China Morning Post
|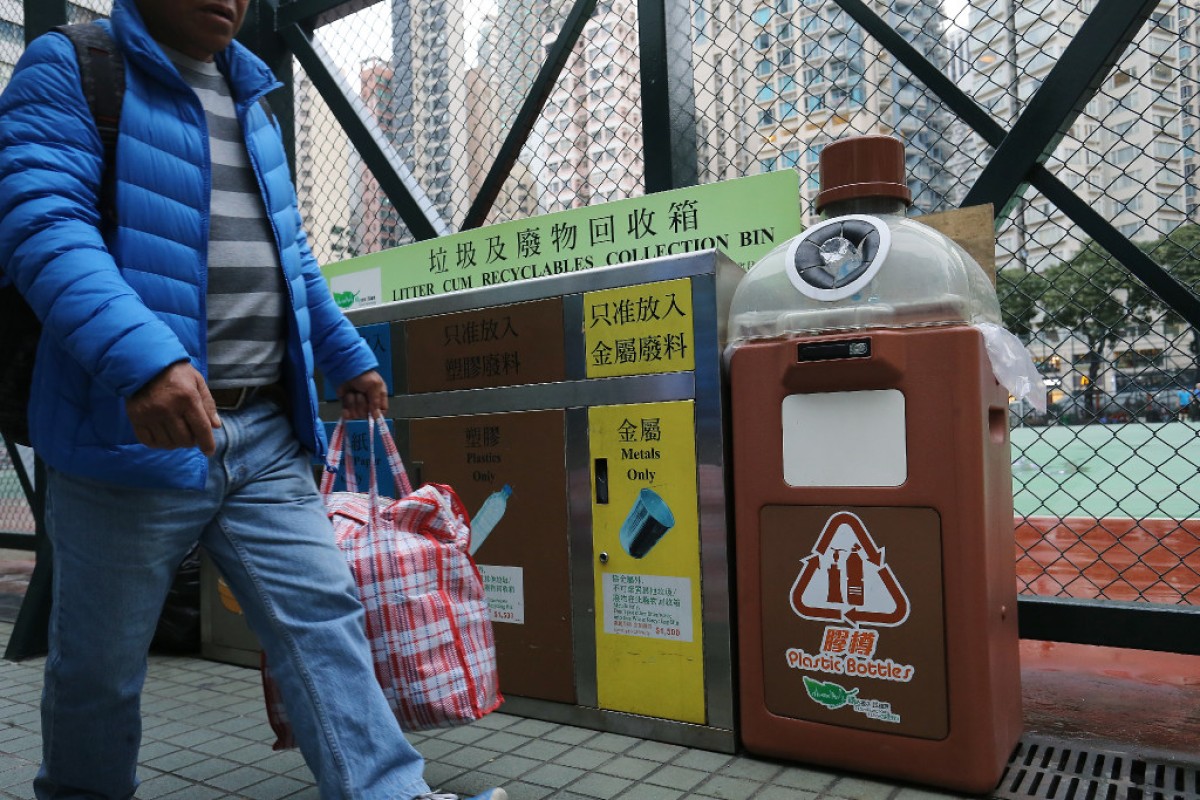 You may have one near your home, but do you really know what can and can't go in it?
Have you ever thrown post-it notes, receipts, promotional fliers and fancy packaging from shops into a recycling bin? Yeah? Good news: you're environmentally aware. Bad news: none of these items can be recycled, according to Hong Kong's Environmental Protection Department.
The department launched a new campaign to educate Hongkongers on the different types of waste paper and plastics.
The move comes amid mainland China tightening waste import regulations starting this year. As of January, Hong Kong can no longer export daily consumer plastic waste and unsorted scrap paper across the border for recycling.
"The problem right now is in the separation at the source," deputy director for environmental protection Vicki Kwok Wong Wing-ki said. "If we can sort more efficiently, it will help us reduce the amount of waste sent to landfills."
The department's latest policy, announced in December last year, only stated that three types of paper could be recycled; they are paperboard, newspaper and office paper. Further, only two types of plastic waste – containers for beverages and personal care products, like shampoo – should be placed into recycling bins after rinsing.
There has been confusion among the public on what should be done with all other kinds of daily plastic items that needs to be thrown away.
The department said such products, including cutlery, food containers, storage boxes and toy packaging could be recycled, but they should be sent to the government's Green Community Stations instead of being thrown into bins.
The new campaign, launched last week, was accompanied by posters put up near refuse collection and recycling points around the city. The signs are in Chinese, but English, Tagalog and Bahasa Indonesia versions will be displayed soon.
"If residents are not sure about whether something can be recycled, we suggest that they do not throw it into the recycling bin," assistant director for environmental protection Wong Hon-meng said.
Understanding what can be recycled and why
Wong said plastics had to be 98 per cent pure to be converted into clean pellets, which were then allowed to be shipped to the mainland as raw materials.
Other items that should not be thrown into recycling bins include sticky notes with adhesives, thermal paper-based items such as receipts, drink packets, shopping bags, paper plates and coffee cups, egg cartons, photographs and napkins. It's because these items contain plastic lamination or metallic components, which cannot be separated and recylced as paper.
For plastics, all containers for beverages and personal care products such as detergents, shampoos and soaps can be recycled but should be rinsed and if possible, removed of their caps and labelling.
Styrofoam boxes and items such as toys, toothbrushes and pens made of composite materials were still off limits because of the lack of feasible recycling technology, the department said.
Kwok said it would try to provide support to housing estates and encourage people to collect relevant items and send them to stations in bulk.
Edwin Lau Che-feng, executive director of environmental group Green Earth, said he welcomed the new move and urged property management companies to arrange for recyclables to be taken to stations at community centres every one or two months.
"By helping estates find ways to recycle these items, they are solving a missing link in the chain," he said. "The public will also regain some confidence in the recycling system again."
He suggested that the government install small pelletiser machines at stations to lower some logistical costs for recyclers.
Meanwhile, the department will also launch pilot programmes to directly collect recycled plastic bottles from estates in "one or two districts". The aim is to gain practical experience ahead of planned future centralised collection.
Separately on Sunday, Chief Secretary Matthew Cheung Kin-chung said 40 per cent of 1,500 vending machines across the city had stopped selling bottled water of one litre or less last week, in a bid to tackle plastic waste at the source.
The rest of the machines would follow suit once contracts for the operators were renewed. He urged the public to embrace the habit of bringing their own bottles.
Sign up for the YP Teachers Newsletter
Get updates for teachers sent directly to your inbox
Sign up for YP Weekly
Get updates sent directly to your inbox