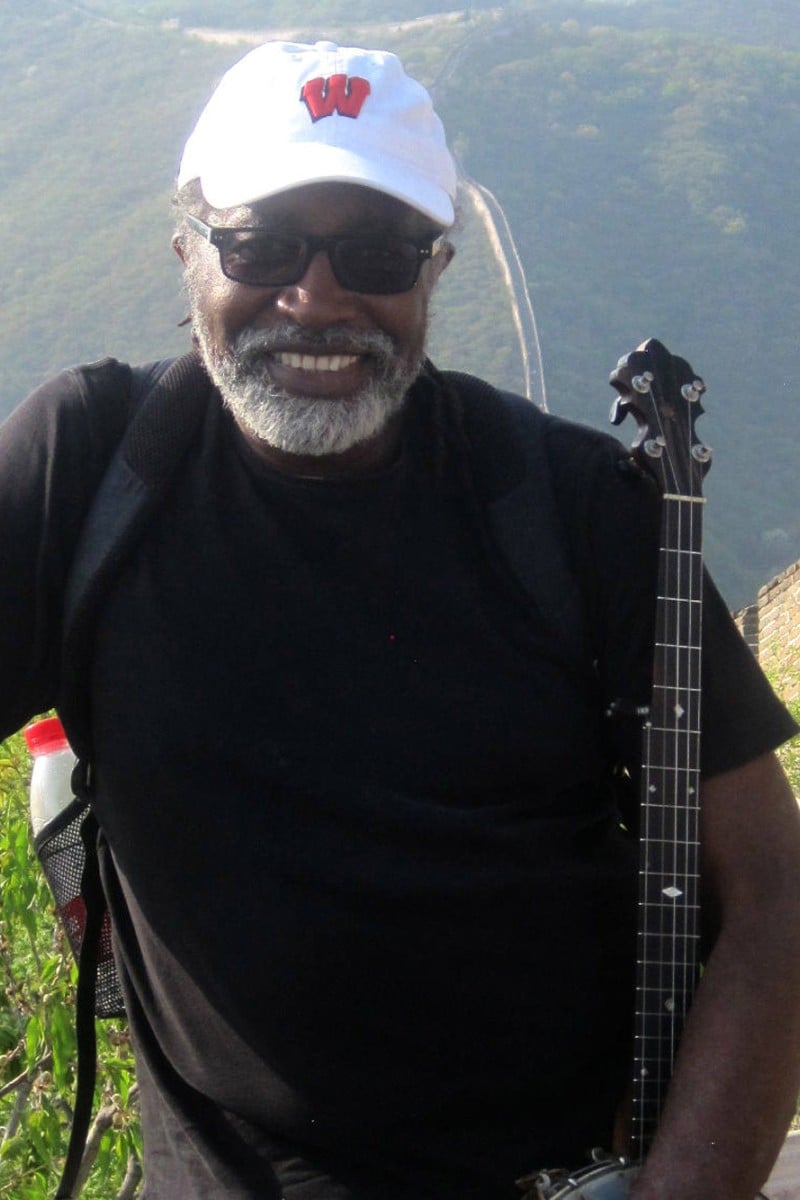 Environmentalist Dr John Francis' 17 years of silence speaks volumes for our planet
By YP cadet Catherine Wang
YP cadet Catherine Wang found out what happened when one man decided to shut up to speak up against the destruction of nature
By YP cadet Catherine Wang
|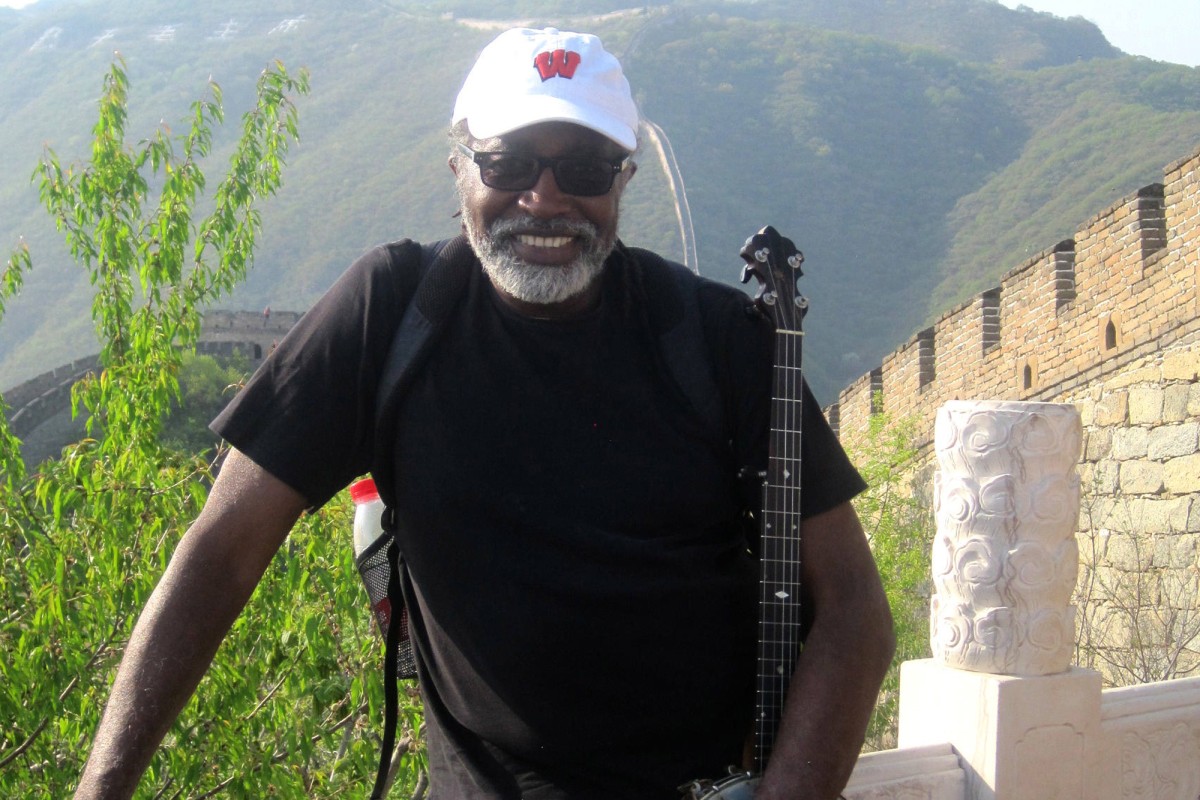 Dr John Francis on the Great Wall.
Imagine being absolutely silent for 17 years. Could you do it? That's exactly what environmentalist Dr John Francis did to demonstrate his personal connection to the planet.
Today, Francis is a UN environmental ambassador, a National Geographic Society fellow, and the leader of Planet Walk, a non-profit organisation dedicated to improving awareness of environmental issues and serving local communities.
After he gave speeches at several international schools in Hong Kong, we chatted about his life journey, sign language skills, and passion for nature.
Though he was mute during his mid-20s, now, after breaking his silence, he definitely has a lot to say. 
It all began with the crash of two oil tankers in the early 1970s that spilled more than 800,000 gallons of crude oil into the San Francisco Bay. The then 24-year-old Francis volunteered to help out at a beach clean-up, and was horrified by the sight of the damage. Frustrated, he wanted to be able to make a bigger impact; his best idea at the time was to stop travelling in cars.
What really kicked him into action was a close friend's death. For Francis, the sudden tragedy served as a stark reminder to cherish life. Pulling his glasses off somberly, he said "I realised had to do something I could start doing right away, which was to start walking, and not to put it off until the money came, or when I felt it was right."
From that moment, Francis stopped using all mechanised forms of transport as a protest against pollution. His friends dismissed it as a phase, but he persevered. 
Five years later, he took a vow of silence that began as a one-day experiment. This quickly evolved into a full-time commitment, and proved to be a powerful lesson in social engagement. "For the first time, I began to listen. And what I heard kind of disturbed me," Francis notes, patting his beard.
"It became more about listening to others and to the environment."
He kept his vow of silence as he undertook a pilgrimage on foot across North and South America, carrying only a backpack and a banjo. He even gained the support of his parents, who initially opposed the idea.
Laughing, he explains their concerns about his involvement with the local "hippie" culture. "They were worried. My mom asked if I was crazy! Once they realised I wasn't on drugs or an alcoholic, they accepted it. It was really cool for them to do that."
How did he cope with doubt and fear? "When I first started, like everyone else, I questioned whether I could actually make a difference," he explains. "I mean, it's such a big, out-of-hand problem. I'm just one person walking ... how is that going to change anything?
"I really didn't know, and I didn't have an answer for that, but I knew that it was something I had to do." What helped keep him on track was his long-term goal: "My highest goal was to walk around the planet in the hope that I could benefit mankind. I didn't know what I meant to be a benefit, but I hoped along the way, with my education, I could somehow make the planet a better place."
Still silent, Francis went on to obtain a PhD in Land Management from the University of Madison-Wisconsin. He walked more than 500 miles to different universities across the United States, earning a BA and enough credit to graduate with an official degree. During this time, he even taught a class in Resources Management, entirely using sign language, miming, and writing keywords on a board.
To Francis, the problems with the environment reflect our larger problems as a society. As he puts it eloquently: "We are all really part of the environment. How we treat each other is how we treat the environment."
He explains that from poverty to oil exploitation and the destruction of rainforests, it is our lack of empathy and connection with each other and with the planet that has led to the current environmental crisis.
Eventually, he broke his silence in 1990 on the 20th Anniversary of Earth Day. 
And he hasn't stopped working for the planet since. Francis has been involved with rewriting oil transportation regulations in the US and advocating environmental education in schools around the world. He has also published two books on his experience, including Planetwalker: 22 Years of Walking. 17 Years of Silence.
In the near future, he hopes to continue to promote Planet Walk, an environmental programme for young people.
Francis has two suggestions for things we can do to improve the world. The first is to "Listen to each other with respect. You may hear something that you've never heard before, but that's what learning is."
The second? "It's simple: just love one another. Practise empathy, and care for your friends and the people you meet on the street. Try to help those in need.
"If we treat each other better, naturally, we treat the world better."
Sign up for the YP Teachers Newsletter
Get updates for teachers sent directly to your inbox
Sign up for YP Weekly
Get updates sent directly to your inbox