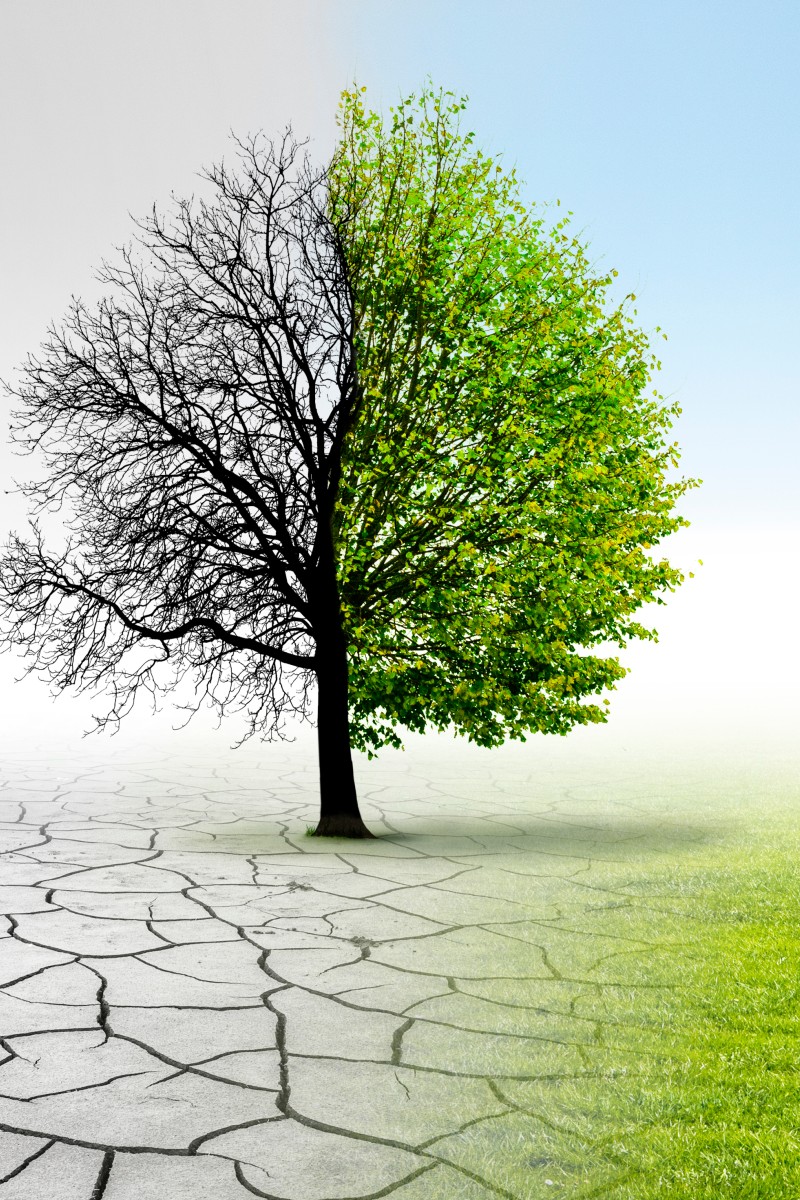 Hong Kong student climate change activists discuss how they cope with 'eco-anxiety'
By junior reporter Gaile Ng
Building a community, exploring nature and following positive news Instagram accounts inspire these teens to take action when things feel bleak
By junior reporter Gaile Ng
|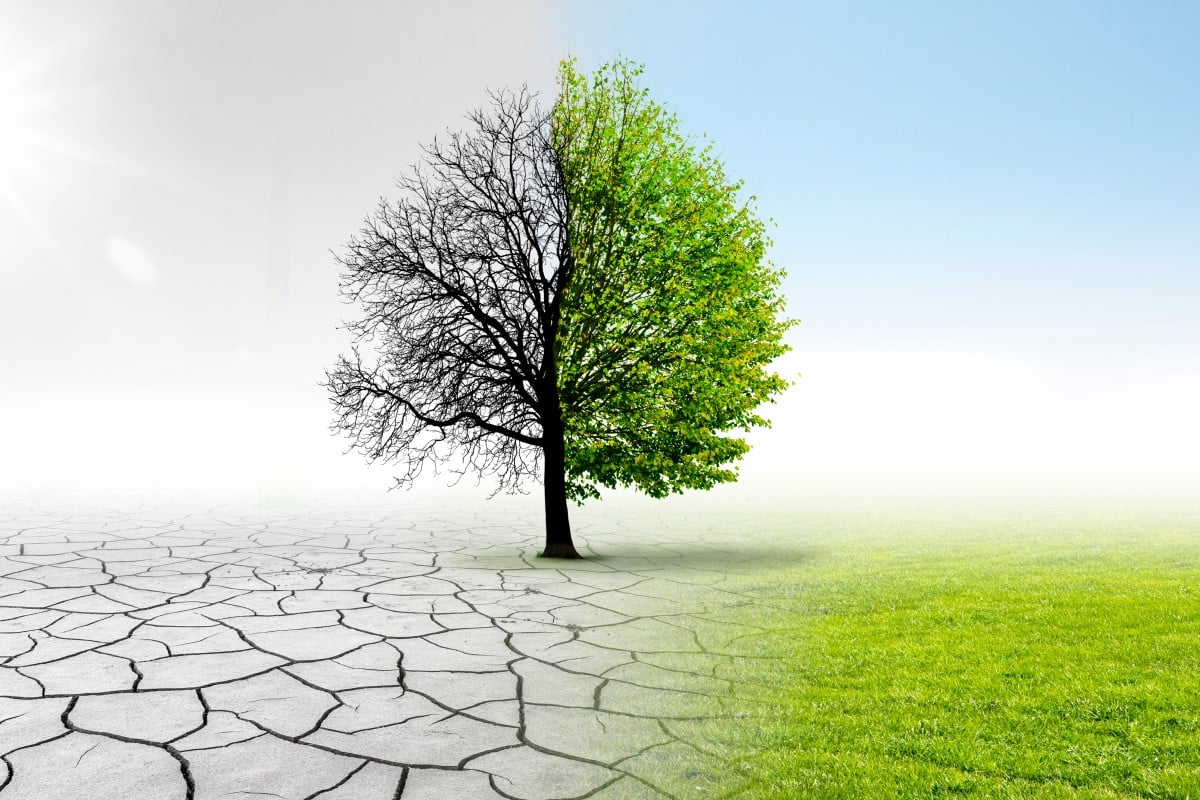 Does climate change have you feeling anxious?
I remember tears streaming down my face when I saw the grey-bluish sea of broken, melting glaciers. As I stepped out of the car to take a closer look at Iceland's famous Glacier Lagoon, I saw tourists from all over the world taking photos and marvelling at the unbelievable sight. But what was truly unbelievable to me was how ignorant the world still is about climate change. 
The tears I shed that day stemmed from what has become known as climate anxiety. Although there isn't a clinical definition for it, climate anxiety, also called eco-anxiety, can be defined as the distress caused by our current climate crisis. When confronted with issues such as the Australian fires or the fact that there will be more plastic in our oceans than fish in 2050, it's hard not to feel riddled with worry. 
Greta Thunberg named Time's 'Person of the Year'
To understand this phenomenon, we first need to understand how anxiety works. It begins when we experience a trigger that causes one part of the brain, called the amygdala, to hijack the rest of the brain and send panic signals through the body. The brain is unable to prevent this takeover because the pre-frontal cortex (PFC) – the part of the brain that helps us manage our emotional reactions – is inaccessible. Without the help of our rational, problem-solving PFC, we become consumed by our own thoughts. 
This feeling of being consumed is linked to what Chinese International School counsellor Monica Chang refers to as "cognitive thinking traps". 
"It's easy to get swept up in black-and-white thinking, catastrophe thinking, overgeneralisations, and negative filters," she says. "Our anxious brain, much like the climate crisis, feels self-destructive and hopeless."
Throwback to that time we talked to Greta Thunberg 
Chang adds that climate anxiety differs from generalised anxiety. 
"Unlike anxiety about a meeting or the first day of school, it isn't something we can try to alleviate with a simple reminder of: 'stop it, you're being irrational'. This anxiety is hard to shake off when every corner you turn reveals another trigger for worry."
Yet even as global news outlets report on the urgency of the climate crisis, many of us still find it hard to open up about our environmental grief. In some ways, it is a type of "disenfranchised grief" – a loss that cannot be openly acknowledged or mourned. While we feel overwhelmed by worry every time we read the news, this worry is also simultaneously being invalidated by those who don't share our concerns. 
Local youth climate activist Louisa Choi, 16, from Chinese International School, understands this feeling only too well.
"I get anxious over the fact that not everyone is on the same page as I am," she says. "It makes me worried that there's still persuading to be done, and that some of these people are even my own family members or classmates."
She deals with this fear by regularly reminding herself that the climate crisis is not a personal problem, but a global one; it isn't something any one person can single-handedly solve. 
How Hong Kong students plan to reduce their carbon footprint
"It's important to not blame yourself or even others, but rather understand that this is a collective issue. It's not about fighting or competing, but instead about coming together."
Like coming to terms with any grief, the best thing we can do is surround ourselves with resources like podcasts, books and, most importantly, people who inspire us to stay strong in this fight against climate change.
Finding inspiration is actually easier than you think. Kamakshi Bhavnani, a 14-year-old youth climate activist from West Island School, creates award-winning art pieces that help to raise awareness about the environment. She has taken part in a number of conservation projects, both here and in Bangladesh, where she was born. Her Bangladeshi roots, coupled with the fact that she was raised by a nature-loving family, have helped shape her into the activist she is today. One of her earliest memories is seeing a wild leopard at the age of four. Her sense of wonder about the natural world is what drives her efforts. 
Doomsday clock moves closest to midnight in history
"What I moved to Hong Kong, I was very curious to find out what sort of biodiversity there was, and what we can do to save it,"she says. 
But her love of nature is accompanied by a fear of losing it. She often finds herself getting frustrated by the lack of environmental awareness in Hong Kong.
"Climate change seems like such a big issue. It's easy to feel like your efforts are too insignificant to make a difference. But I think if everyone thinks like that then we are not going to get anywhere." 
Greta Thunberg: 'Our house is still on fire'
Kamakshi points out that we often forget the power that each of us holds. We doubt our strengths and ultimately do nothing. She says it's important to start building up trust in our own capabilities.
"Even if you have an idea that seems crazy and impossible, still go for it. Even if it's something you think you can't do by yourself, still start. As you begin, you start to find people you want to help you." 
Hong Kong is a city that prides itself on being well-connected, and we can take advantage of this. Building a community of like-minded people can help us feel stronger and more supported.
Another way to come to terms with our fears is by getting out in nature and reminding ourselves of what we're fighting to protect. Eugenia Chow, 18, a former student at Chinese International School, is a climate activist who shares her love of the natural world with her many Instagram followers.
Fighting climate change at the policy level is key
"Taking a walk, having a picnic or going for a run are all things that rekindle my passion for the outdoors' they remind me why I care about preserving the environment in the first place, and give me inspiration to act," she says. 
"Following positive news accounts also helps; it shows me all the good that people are doing in spite of climate change and other global injustices." 
Eugenia and Kamakshi have both found healthy, positive ways to deal with their climate anxiety, while their activism is helping to tackle the issue at the root. 
Climate anxiety is no doubt a term we will here a lot more in the coming years, so it's important that we properly analyse this feeling and come together to find coping mechanisms. Our planet can only be resilient in the face of climate change and environmental destruction if we are too. 
Sign up for the YP Teachers Newsletter
Get updates for teachers sent directly to your inbox
Sign up for YP Weekly
Get updates sent directly to your inbox