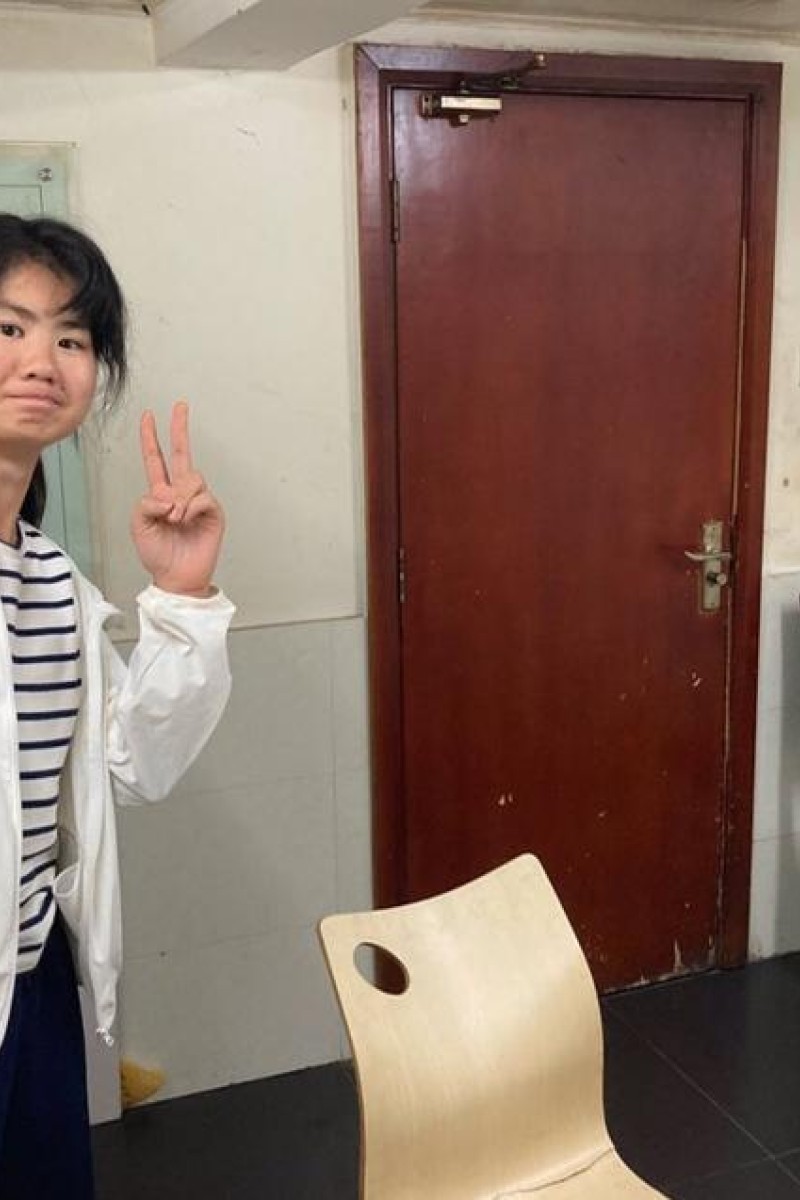 Climate change advocate Greta Thunberg speaks out after arrest of Chinese activist Ou Hongyi
The silent protest in Shanghai was part of the #FridaysForFuture strike meant to raise awareness about the environment 

Hongyi said on Instagram that she and three other people were detained after three hours of silent demonstration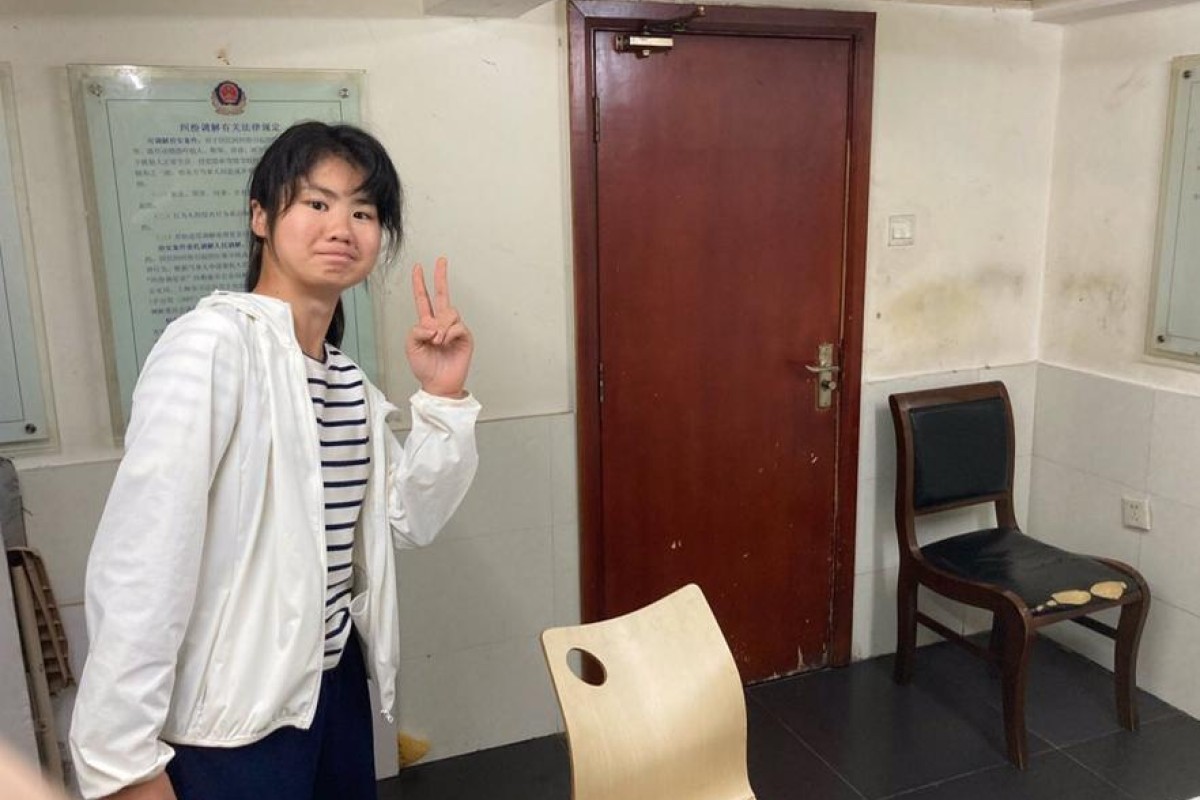 Climate activist Ou Hongyi was detained on Friday after organising a silent protest in downtown Shanghai. Photo: Twitter
Teen environmentalist Greta Thunberg crticised China's treatment of activists after Ou Hongyi, China's first 'climate striker', was detained in Shanghai on Friday after organising a silent protest.
Hongyi, 17, said in an Instagram post on Sunday that she and three other protesters were detained after three hours of "silent resistance" in front of the Shanghai Exhibition Centre. 
"Billions of people will die, and children will die while parents lose their jobs. Nonviolent civil disobedience climate movement is the only candle in the darkness to give us a slightest hope," she said. 
She said she was stopped in the eastern part of Nanjing Road, a popular shopping district, and taken to a nearby police station. She was released the same day. On Sunday, she posted a photo on Twitter of what looked like an interrogation room.
Teen climate change activist stages protest in the Arctic
"We just went on the global climate strike day, with four people, advocates, on Nanjing Road, which is a very symbolic place in Shanghai, and we are just arrested and interrogated for about two hours and I just came out of the police station," she said in a video after her release.
In the Twitter post on Sunday she said she was forced to write a "self-criticism letter", a forced admission of guilt frequently used by Chinese police to intimidate activists.
"Government is the only institution that has the ability to protect its people but it failed," she wrote.  
She initially agreed to speak to the SCMP on Tuesday morning but later attempts to contact her were unsuccessful. 
The Hong Kong student educating her peers on plastic pollution
It is unclear whether Hongyi was charged while in detention.
Authorities in Shanghai have not issued a statement about Friday's protest.
The Shanghai protest was part of Fridays for Future, an international campaign in which children boycott school on Fridays to raise awareness about climate change. 
According to the campaign's office, there were 3,300 protests last Friday as part of a global climate action day.
Swedish climate activist Greta Thunberg (centre) takes part in a Fridays For Future protest in front of the Swedish Parliament in Stockholm on September 25, 2020. Photo: AFP
Activist Greta Thunberg, who started the campaign, spoke out in support of Hongyi.
"Activism is not a crime. Peacefully standing up for the future survival of the living planet should never be illegal. Solidarity and gratitude to our friends in China, Uganda, Russia and everywhere else #FridaysForFuture activists are being arrested," Greta said on her Twitter account.
Inspired by Greta, Hongyi skipped classes for a week last year to protest in front of the government office in her hometown of Guilin in southern China. 
She held up a poster asking citizens to join her in a strike to highlight climate change, attracting widespread attention. 
Hongyi's activities have also attracted the attention of police, who cut short her protest last year. She has also been interrogated by officials from Guangxi's Public Security Bureau. 
Sign up for the YP Teachers Newsletter
Get updates for teachers sent directly to your inbox
Sign up for YP Weekly
Get updates sent directly to your inbox