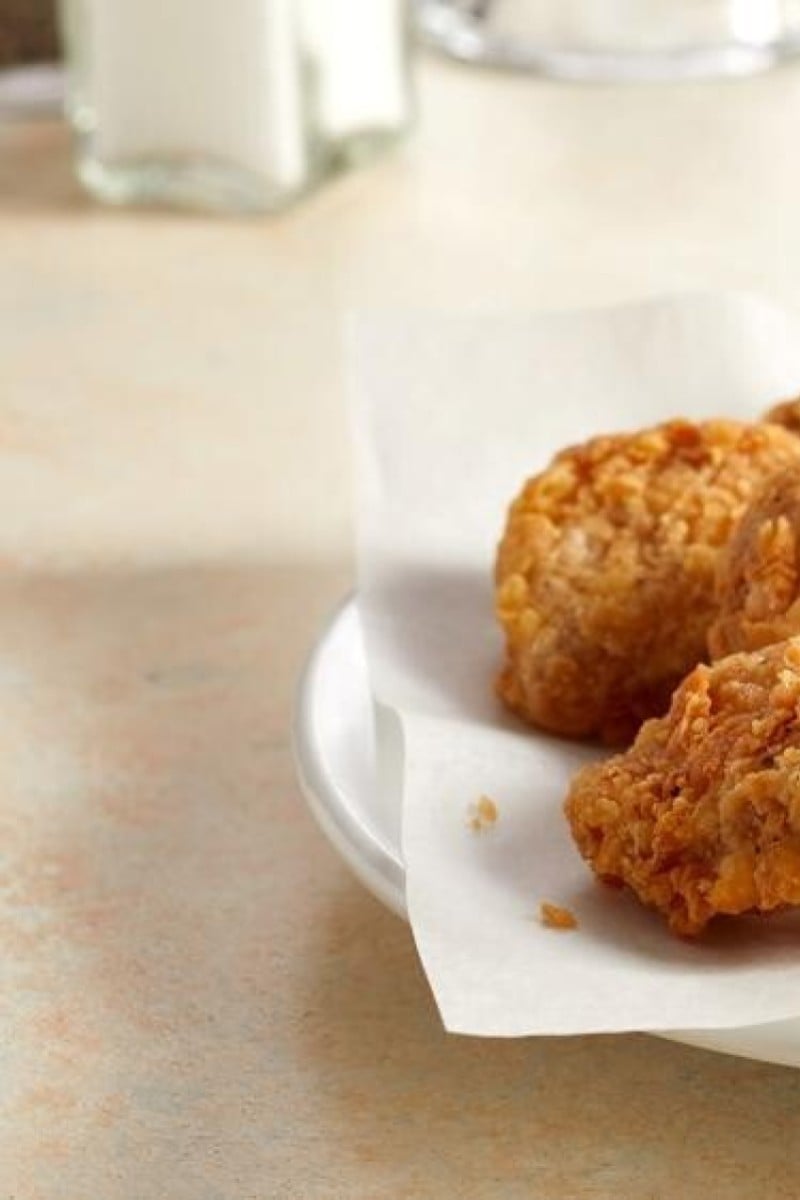 World's first lab-grown chicken to debut in Singapore
The California-based company Eat Just was backed by Hong Kong billionaire Li Ka-shing

It will be the first ever commercial sale of meat cultivated from animal cells in the world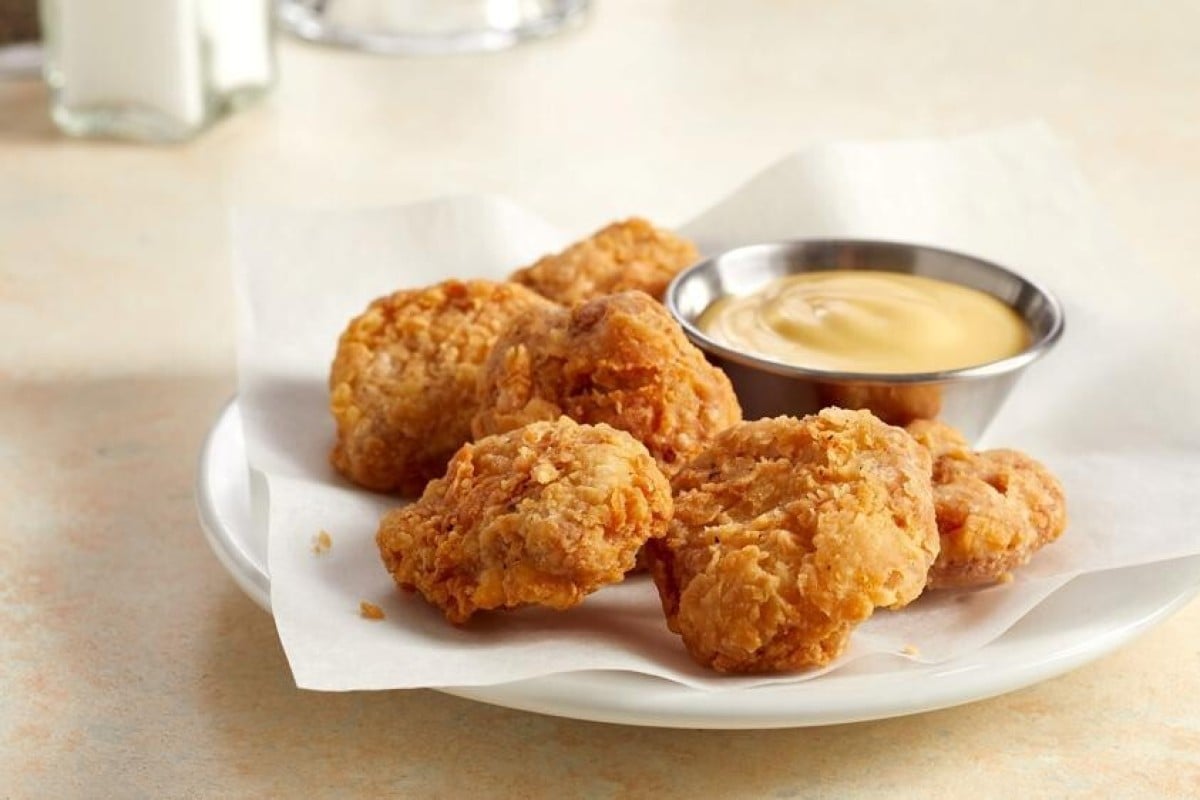 Chicken bites made from lab-grown meat developed by Eat Just. Photo: Reuters
Eat Just, a company from San Francisco, in the US state of California, will make culinary history on Saturday when its lab-grown meat is served to paying customers in a Singapore restaurant. The company has received money from Hong Kong billionaire Li Ka-shing to develop its products.
The meat grown directly from chicken cells will be dished up for dinner at 1880, a private members' club, in what will be the first commercial sale of meat cultivated from animal cells anywhere in the world.
The plan is then to expand into retail establishments across the city state, Josh Tetrick, co-founder and chief executive of Eat Just, said.
The best places for the Impossible burger in Hong Kong
"I am really proud at the moment," said Tetrick. "This is the first group of people to consume meat which did not require the killing of animals."
The cell-grown chicken will be served in four courses, including a crispy cultured chicken in a maple waffle with spices and hot sauce, crispy sesame chicken in a bun with spring onion and pickled cucumber, and a phyllo puff pastry with black bean puree, garlic and lime, according to a menu provided by Eat Just.
The first customers will be four students aged between 13 and 18. They were selected because they promised to dedicate a proportion of their lives to making the world better, said Tetrick. The restaurant they picked for the launch dinner shared the same values as the company, he added.
What's the difference between vegetarian and vegan?
Cell-based meat is genuine animal meat that can replicate the sensory and nutritional profile of regular meat. It is produced from animal cells using a combination of biotechnology, tissue engineering, molecular biology and synthetic processes.
The cultured meat was approved as an ingredient in "chicken bites" by the Singapore Food Agency on November 26.
The approval of lab-grown meat for commercial use will bring about a cleaner, healthier and more sustainable food system in society, Tetrick said.
Sign up for the YP Teachers Newsletter
Get updates for teachers sent directly to your inbox
Sign up for YP Weekly
Get updates sent directly to your inbox