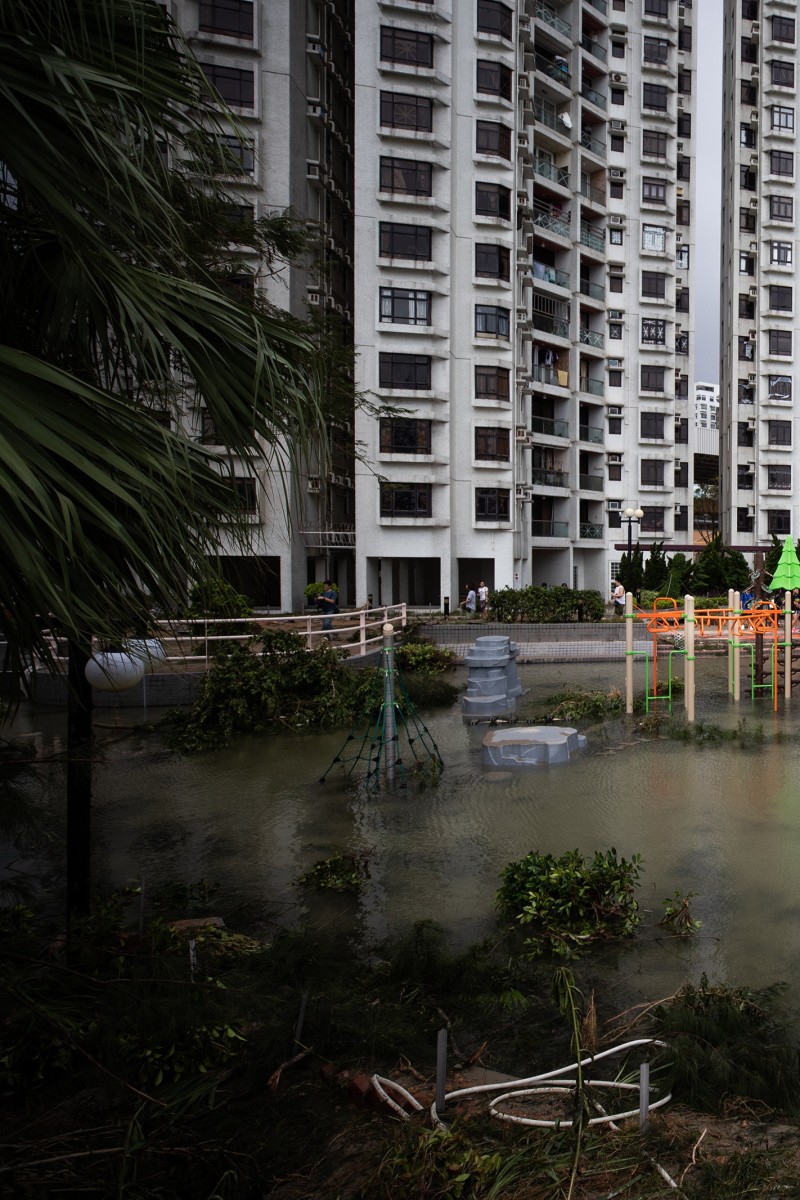 Hot Topics: UN releases a damning new climate change report, meaning more super typhoons for Hong Kong
The Intergovernmental Panel on Climate Change said that even if the world works to sustain carbon emissions, it will take decades for temperatures to stabilise

Hong Kong could see even worse than Super Typhoon Mangkhut, the city's most intense tropical cyclone on record, which caused HK$4.6 billion in losses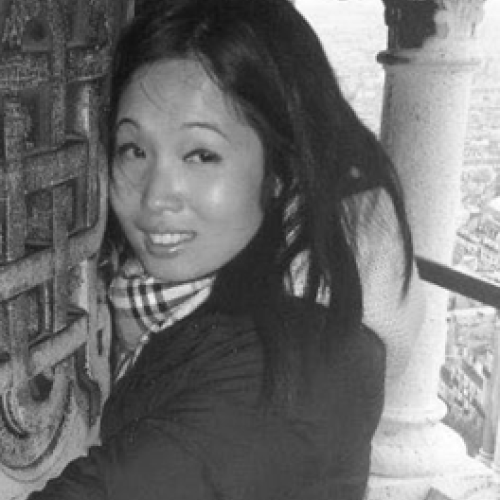 Doris worked in educational publishing, including the BBC and Cengage prior to joining the Post in 2018. She specialises in creating graphics and digital learning content, and has a particular interest in issues related to mental health and wellness.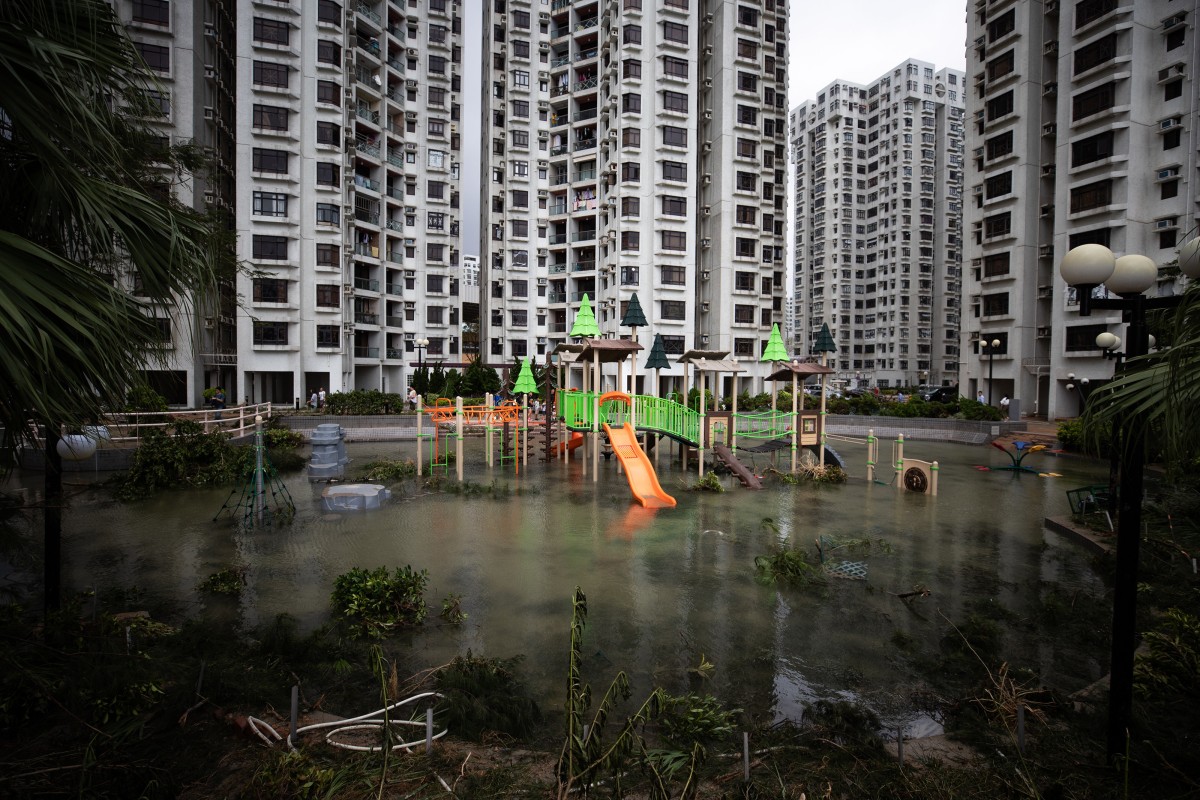 A playground at Heng Fa Chuen is left destroyed after Typhoon Mangkhut hit Hong Kong on September 16, 2018. The city is set to see even worse typhoons as climate change continues to take its toll. Photo: SCMP/Winson Wong
Hot Topics takes an issue that's being discussed in the news and allows you to compare and analyse different news articles and viewpoints on the subject. Our question prompts encourage you to examine the topic in-depth and can be used on your own, or with a friend.
News: Unchecked gas emissions will make Earth 1.5 degrees Celsius hotter by 2040, experts at United Nation's IPCC warn
Failure to stem the rot could render the goal of limiting global warming to 1.5 degrees by the next decades "beyond reach," the Intergovernmental Panel on Climate Change (IPCC), a United Nations body, said in a report early this month.
"Climate change is already affecting every region on Earth, in multiple ways," Panmao Zhai, co-chair of the IPCC Working Group, said in a statement. "The changes we experience will increase with additional warming."
Hong Kong's urban jungles sprout gardens in the sky
The IPCC report said even if strong and sustained carbon emission reduction is achieved, it will take two to three decades for global temperatures to stabilise, and some of the impacts – such as an increase in sea level – will not be reversed for hundreds or maybe thousands of years.
It provided new estimates of the chances of crossing the global warming level of 1.5 degrees in the next decades. Unless there are immediate, rapid and large-scale reductions in greenhouse gas emissions, limiting warming to close to 1.5 or even 2 degrees "will be beyond reach," the report added.
A person walks by discarded bags of trash in the Financial District of Manhattan, New York City, shortly after The United Nations released the findings of the Intergovernmental Panel on Climate Change's (IPCC) latest report. Photo: Reuters
According to Valerie Masson-Delmotte, co-chair of the IPCC's working group, it is not too late to try to reverse climate change. If immediate efforts are brought in for carbon emission to fall rapidly and substantially so that net zero emission is achieved by 2050, global warming can be limited to close to 1.5 degrees by mid-century and remain slightly lower than that level by the end of the century, she said.
Separately, a survey released on Tuesday revealed three in four people living in the world's 20 major economies believe nature and the Earth's climate are approaching potentially abrupt or irreversible changes due to human action.
Three in four people say 'climate tipping point' is close
The online poll, which was conducted in April and May surveyed almost 20,000 people aged 16 to 75, living in G20 nations. Questions included attitudes to climate and nature, the global economy and whether people want to, or are becoming, better stewards of the planet.
It found that 73 per cent think the world is approaching "tipping points" in the climate or natural systems, due to activities like burning fossil fuels and cutting down forests.
Staff writer and Reuters
What do you think the world's climate will be like 30 years from now?

How is your answer above similar or different to the people who were surveyed in this Issue, and why?

"The world is not doing nearly enough to stop catastrophic global warming." How far do you agree with this statement? Explain your answer using this Issue, Context and your own knowledge.
How helpful are these eco-friendly initiatives?
The IPCC released the report titled Climate Change 2021: the Physical Science Basis on August 9. Its release comes less than three months before a key climate summit in Glasgow known as COP26 that will take place in November.
It is the IPCC's sixth report on climate change, which for the first time provides a more detailed regional assessment of climate change to facilitate risk assessment, mitigation and adaptation decisions.
Island School launches zero-waste initiative
Written by hundreds of international experts and based on more than 14,000 studies, the report is the largest yet on the environmental crisis, which has only worsened since the panel's previous report published in 2014.
The latest findings show that unless drastic and large-scale action to cut carbon dioxide and other greenhouse gas emissions is immediately taken, temperatures are expected to surpass 2 degrees Celsius and possibly 4 degrees compared with pre-industrial levels.
Sea ice is seen from NASA's Operation IceBridge research aircraft on March 29, 2017 above Ellesmere Island, Canada. The ice fields of Ellesmere Island are retreating due to warming temperatures. Photo: Getty Images
In 2015, 195 nations signed the Paris Agreement with the goal of limiting global warming to well below 2, preferably to 1.5 degrees Celsius. However, a report released by the World Meteorological Organization in May said there is a 40 per cent chance that at least one of the next five years will be 1.5 degrees Celsius higher than pre-industrial times – the more stringent of two goals.
According to the recent IPCC report, even a rise of 1.5 degrees will result in 1 billion people suffering more frequent life-threatening heatwaves. Every degree of increase after that will lead to more intense heat, rainfall, droughts and other extreme climate events. Mass die-off of coral reefs, which support the marine life that much of the world's population relies on for food, will happen more frequently.
Small steps to make Hong Kong more sustainable
It also projects that climate change will bring more intense rainfall and flooding, and more intense drought in many regions. Coastal regions will see continued rise in sea levels throughout this century, contributing to more frequent and severe flooding in low-lying areas.
The scientists also concluded almost all of the emissions causing the crisis came from human activity.
Staff writers
Issue 1: Super typhoons, droughts and heatwaves: dire warning for Hong Kong as UN releases major report on climate crisis
Hong Kong will suffer more destructive typhoons, droughts and heatwaves if global warming exceeds 2 degrees Celsius by 2050. The warning from local scientists came in response to the IPCC report published early this month.
According to City University Professor Johnny Chan Chung-leung, who was a review editor for the report's chapter on extreme climate events, unchecked global warming will be painfully felt in Hong Kong and the wider Guangdong region. Southern China will be hit with less frequent but vastly stronger typhoons. Their intensity would be likely to surpass even that of Super Typhoon Mangkhut, the city's most intense tropical cyclone on record and which caused HK$4.6 billion in direct economic losses in 2018.
Stronger typhoons would bring destructive high winds and heavy rains, he warned. Rising sea levels – currently at their highest in 3,000 years – would worsen flooding by making it harder for drainage systems to funnel excess water out of the city.
Young students walk past collapsed trees after Typhoon Mangkhut hit Hong Kong. Photo :Apple Daily/Hui Chung Ming
Chan also warned of droughts in the city if temperatures continued to rise. "If that happens, the whole of Guangdong will suffer," he said. "Hong Kong will not be able to rely on water from the Dongjiang."
The Guangdong river supplies about 70 to 80 per cent of the city's water. Chan noted that authorities in some areas drawing on the river were forced to implement water rationing in May, which was exceptionally dry.
Fashion's eco-friendly future could include mushroom shoes
Edwin Lau Che-feng, executive director of local environment group The Green Earth, said he hoped the UN's report would prompt the government to take "brave action and employ innovative thinking" in tackling the crisis.
Hong Kong leader Carrie Lam Cheng Yuet-ngor has declared the city was aiming to be carbon neutral by 2050. Environmental authorities will also release a report by the third quarter of the year on how to achieve that goal.
Staff writer
What does this Issue suggest about the implications of climate change related chain reactions, and why?

Rather than relying on the government taking actions to tackle the crisis, some have suggested that more progress would be made in Hong Kong if business investors use their influence to push government authorities to implement policies that will limit the most severe consequences of climate change. Elaborate on ONE argument for this suggestion and ONE argument against it.
Resources to help you learn more about climate change
Issue 2: Climate change: Hong Kong must set clear targets, timelines before it becomes too late to avoid weather disaster, experts warn
Although Hong Kong's aim to reach carbon neutrality by 2050, critics said the city was doing too little, too slowly despite its rich talent pool and access to existing technology.
Jeffrey Hung Oi-shing, chief executive of green NGO Friends of the Earth-HK, said that in terms of climate change mitigation and adaptation efforts, Hong Kong was trailing mainland China which had pledged to reach carbon neutrality by 2060.
China plans to increase the share of non-hydropower renewable energy to 25.9 per cent by 2030. Its climate change envoy Xie Zhenhua said earlier this month that it would announce updated emissions reduction plans at a UN climate change conference in Glasgow, Scotland, later in the year.
Hung said: "Even though China's carbon neutral target is slower than ours by 10 years, at least they are taking action." He pointed out that Beijing's recently updated target of getting 40 per cent of its energy from nuclear and renewable energy by 2030 was an improvement, whereas Hong Kong had not updated its goals.
An engineer conducts maintenance work at a floating solar farm in the Panji District of Huainan City, in east China's Anhui Province, on July 20, 2021. Photo: Xinhua
The city's most recent climate change plan released in 2017 set a target of obtaining up to 4 per cent of its power needs from renewable sources in 2030, but local researchers say that could be increased to at least 10 per cent.
At present, 65 per cent of the city's greenhouse gas emissions come from the power sector, which mostly relies on fossil fuels. Natural gas accounts for half, with coal and nuclear energy accounting for a quarter each. Renewable energy sources, which do not emit greenhouse gases, only make up about 1 per cent.
Although environment minister Wong Kam-sing promised to expand a pilot scheme for floating solar panels in the city's reservoirs, which already generates enough electricity for 36 average households for a year, he has yet to announce further details.
Meanwhile, a scheme to install solar panels on private properties received more than 13,000 applications and 90 per cent were approved. Once it started running, Wong said, the power generated could meet the needs of more than 60,000 households. He had previously said it would be "more than enough" to power all the homes in Kowloon's Whampoa Gardens.
Staff writer
How climate change has changed our vocabulary
List TWO other factors that might be preventing Hong Kong from increasing power generated from renewable sources to the proposed 10 per cent.

Using this Issue and your own knowledge, elaborate on ONE concern an environmentalist may have on China's increased reliance on nuclear energy.




 
What does the illustration's tone suggest about Hong Kong's attitude towards climate change?

How do Issues 1 and 2 support or disagree with your answer above?




 
Describe ONE other trend shown in the chart.

Where do you think Hong Kong respondents will fall in the chart, and why? Explain your answer using Issues 1, 2 and your own knowledge.
99 of the 100 most environmentally vulnerable cities are in Asia
carbon neutrality: a state of balance between carbon emitted into the atmosphere and carbon removed from the atmosphere
COP26: refers to the 26th session of the Conference of the Parties (COP). The COP is a decision-making body responsible for monitoring and reviewing the implementation of the United Nations Framework Convention on Climate Change. The UK Government will host COP 26, which will take place in Glasgow from 1-12 November 2021.
Intergovernmental Panel on Climate Change: an intergovernmental body of the United Nations. It was created to provide policymakers with regular scientific assessments on climate change, its implications and potential future risks, as well as to put forward adaptation and mitigation options.
nuclear energy: the energy in the nucleus or core of an atom. Nuclear energy can be used to create electricity, but it must first be released from the atom. Rods of material called nuclear poison (materials that absorb some of the fission products created by nuclear fission) can adjust how much electricity is produced. The more rods of nuclear poison that are present during the chain reaction, the slower and more controlled the reaction will be. Removing the rods will allow a stronger chain reaction and create more electricity.
renewable energy: energy that has been derived from earth's natural resources that are not finite or exhaustible. These include sunlight, wind, rain, tides, waves, and geothermal heat.
Many UN heritage sites are in danger because of climate change
"If we combine forces now, we can avert climate catastrophe. But, as [the IPCC report] ... makes clear, there is no time for delay and no room for excuses. I count on government leaders and all stakeholders to ensure COP26 is a success."
- UN Secretary General António Guterres
"They (the HK government) need to say exactly how much carbon they intend to cut in the next five years, 10 years, 20 years, and try to cut as much as possible in the start. That way, the last stretch to 2050 will be easier to achieve."
- Edwin Lau Che-feng, executive director of environmental group The Green Earth and veteran activist
"People are more aware in emerging economies like Indonesia and Brazil. In countries where you are very close to very big ecosystems undergoing huge change because of humanity, you're more aware of the risks and in touch with the scale of change happening," he said.
- Owen Gaffney, a director at the Global Commons Alliance and lead author of a report based on the survey conducted by Ipsos MORI and the Global Commons Alliance
Sign up for the YP Teachers Newsletter
Get updates for teachers sent directly to your inbox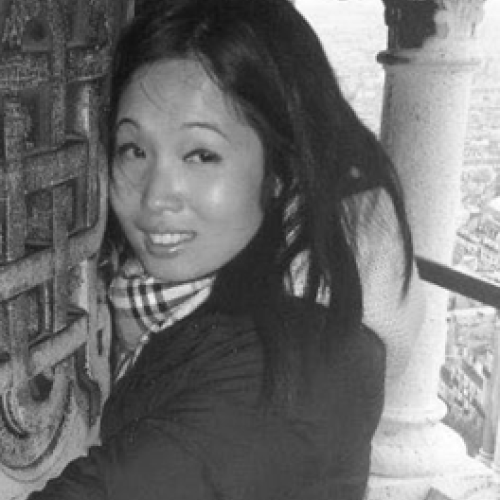 Doris worked in educational publishing, including the BBC and Cengage prior to joining the Post in 2018. She specialises in creating graphics and digital learning content, and has a particular interest in issues related to mental health and wellness.
Sign up for YP Weekly
Get updates sent directly to your inbox