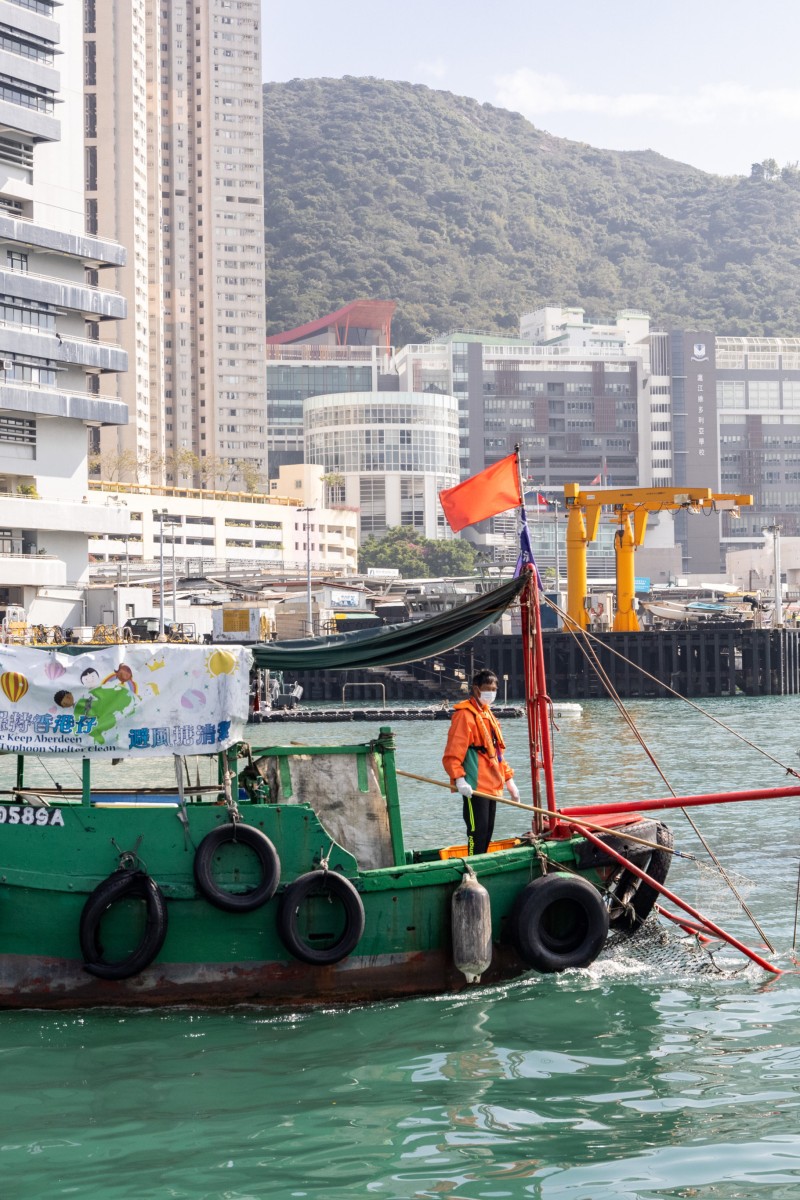 Technology helps to rid the waterways of rubbish
Trash collecting boats help clear plastic from the waters surrounding Hong Kong

Students from three local schools attended a harbour observation tour in Aberdeen to learn about plastic pollution as part of the HSBC Clean Waterways Programme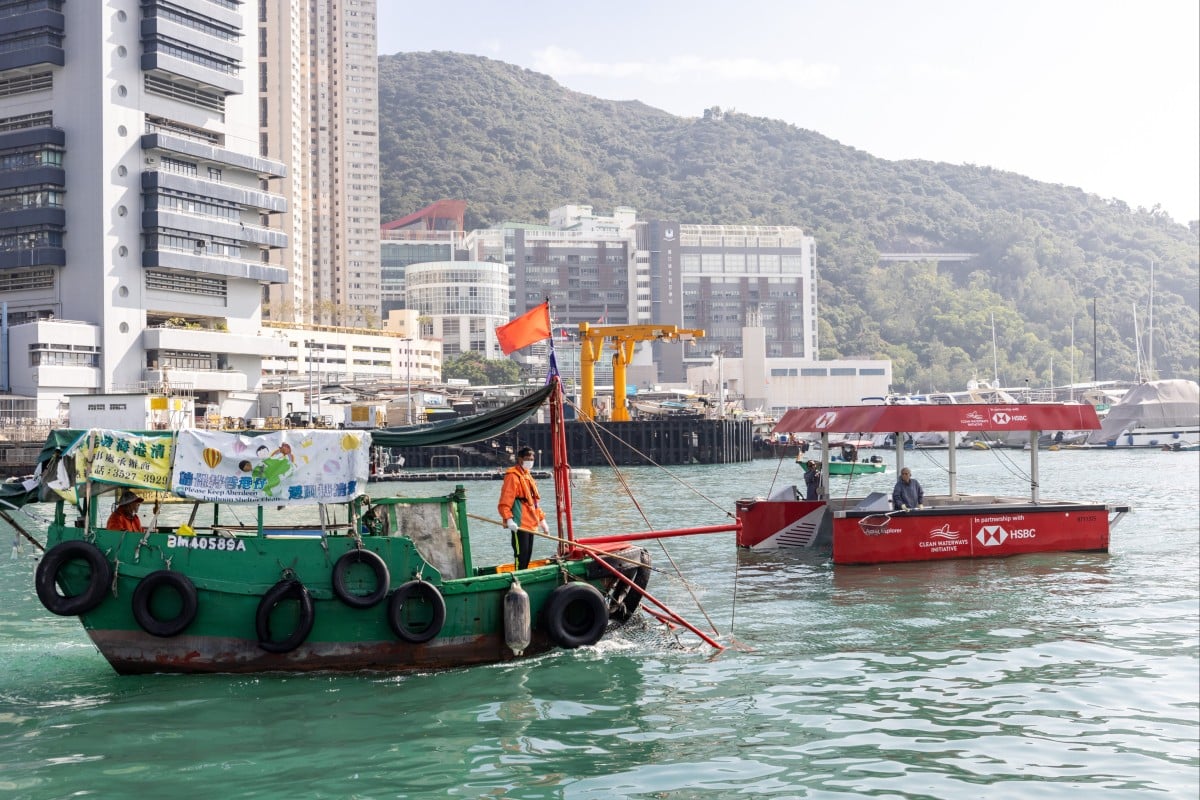 The Pollution Control Unit (PCU) under the Marine Department manages a fleet of refuse collection vessels, pictured here with the Aqua Explorer. Students learned more about these boats on a tour of the Aberdeen waterway. Photo: Handout
By Edward Cheung, Form 5, Po Leung Kuk Choi Kai Yau School
Did you know that there are trash collecting boats clearing over 5 trillion pieces of plastic that are floating in the oceans worldwide? Students from three local secondary schools attended a harbour observation tour in Aberdeen in December 2021 to learn about plastic pollution and see one of the vessels designed by the Clean Waterways Initiative, as part of the HSBC Clean Waterways Programme, in action.
Hong Kong's plastic pollution problem
We spoke with Mr. Angus Harris, co-founder of Clean Waterways Initiative and the creator of the trash collection vessels. "Innovation will play a key role in the clean-up of the world's plastic pollution issues. Innovation of tools and techniques for cleaning up plastic will come from practical solutions that are efficient and inexpensive," he said. The boats that Harris has made don't require shore power charging which keeps operating cost low and saves refuelling, service and maintenance time that can be spent at work on the water. With the already low operational costs, Harris thinks that further breakthroughs can be made in the technological sector to further reduce the cost of running these boats.
Secondary students from Po Leung Kuk Choi Kai Yau School make notes about what they observe in Aberdeen. Photo: Handout
There are complex challenges from a technological and social perspective when it comes to dealing with plastic waste. According to Harris, improved battery technology, the storing and distributing of required power is key to replacing fossil fuel for many other cleaning boats in operation. Harris added, "It is important that people don't rely on some miracle technology" and should take responsibility by changing their plastic consumption habits. Everyone has a responsibility to help fix the problem and it is important that we take the initiative instead of waiting for someone else to develop a groundbreaking solution.
Cleaning Hong Kong's waterways
Four boats have been built using Harris' design to clean Hong Kong's waterways. The square-shaped boats have red roofs covered with solar panels which powers the turbines. "The biggest innovations will be in renewable energy where the use of solar and wind energy innovations will make it possible to cheaply and continuously operate trash collection machines," said Harris. The boats travel on the water without any carbon footprint. A hand-cranked mechanism controls the lift located in the front of the boats which picks up trash and flings it onto the boat where it will be sorted and dealt with properly. The boats are manned by two crew members who sometimes use nets to pick up trash missed by the boats.
Students learn how to identify microorganisms and microplastics in seawater samples using a digital microscope. Photo: Handout
"The boats are a mixture of innovation and just getting on with the job with a practical solution. They are purpose built for the job at hand which makes them much more efficient in performing their tasks than many of the boats that have been used for garbage collection in the past," he said. Harris aims to have more of the zero-emission boats in the waterways of Hong Kong as soon as possible.
As for automated unmanned clean-up solutions, Harris stated that they would be best utilised in offshore clean-up operations. As all waterways are different by nature, tailor-made solutions must be made to tackle the problems on a local scale. Then, by scaling up, the global community should benefit from the combined effort of many. "The target areas for our boats to operate still require manned vessels as they operate in sheltered, high traffic areas that require an operator to be in control," Harris added. This small fleet collecting plastic from Hong Kong's waterways seems to be a good start to providing a better future for humankind.
Sign up for the YP Teachers Newsletter
Get updates for teachers sent directly to your inbox
Sign up for YP Weekly
Get updates sent directly to your inbox