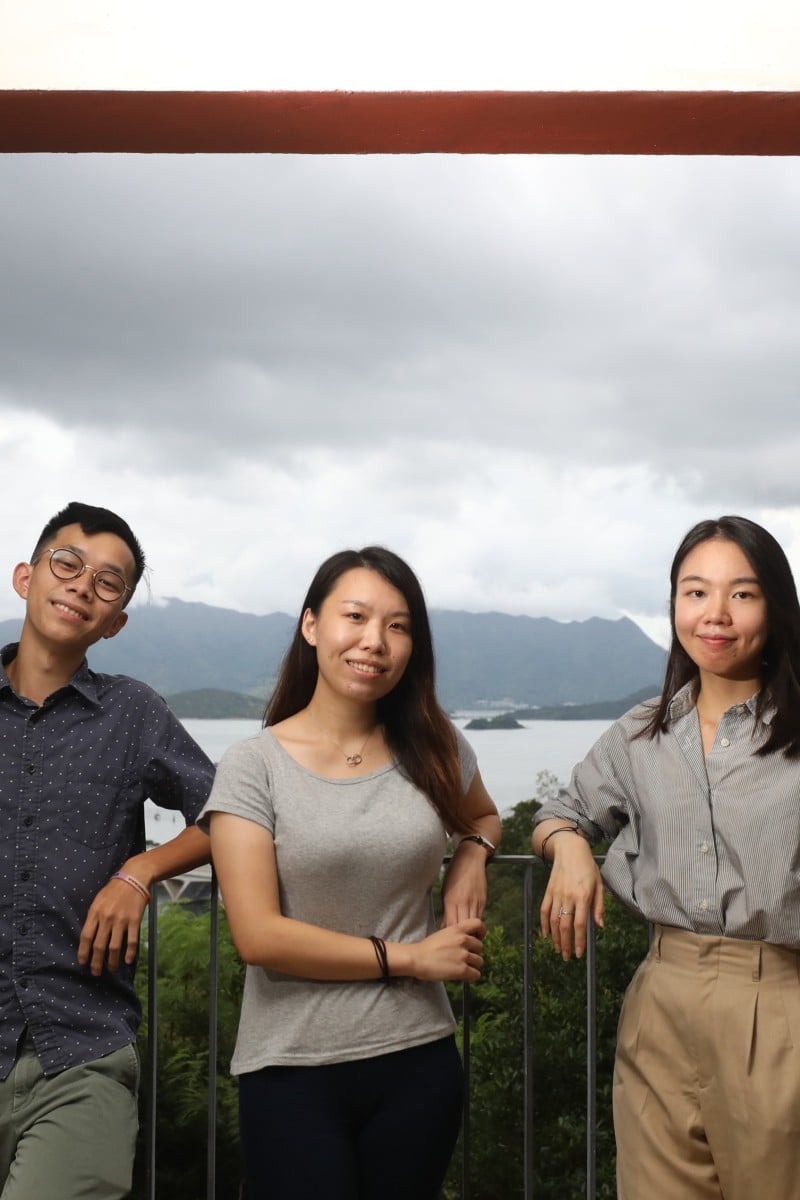 Climate justice starts at home: Hong Kong youth delegates to COP27 on why city must educate students on the environment
Thanks to local NGO CarbonCare InnoLab, six young climate advocates will be representing the city at this year's UN Climate Change Conference in Egypt

Three representatives discuss how Hong Kong's recent heatwave shows that environmental issues affect everyone and why schools must teach more about the climate crisis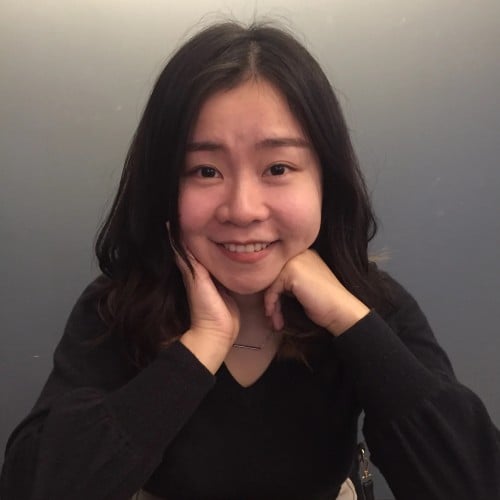 Kelly is a journalist from Hong Kong. She joined the Post in 2018, where she writes about Hong Kong's arts and culture, social welfare and the environment. She has a master's degree in Journalism from the University of Hong Kong.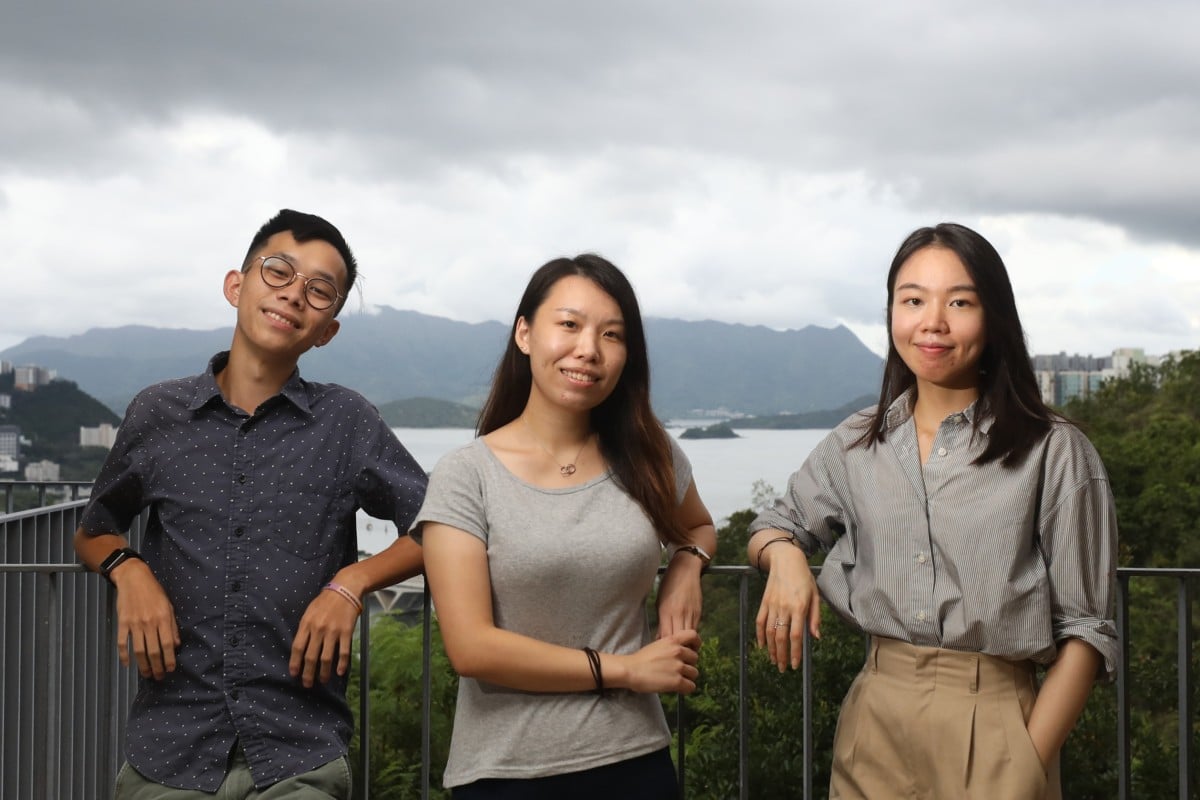 Ryan Yip (from left), Judy Cheung and Carly Leung are heading to Egypt in November to represent Hong Kong at the 2022 UN climate summit. Photo: Xiaomei Chen
It is a once-in-a-lifetime opportunity to represent Hong Kong at this year's UN Climate Change Conference, better known as COP27, but Carly Leung Pui-yee's parents weren't impressed by the news.
"Their first reactions weren't positive when I told them I was going to the UN summit," said the 24-year-old climate advocate, whose parents were concerned that her study of environmental science would not lead to a stable career. "The fact that they didn't know much about climate change frustrated me."
Leung, who will be one of the six Hong Kong youth delegates at the UN climate summit in November, is passionate about communicating the gravity of the climate crisis and the civic responsibilities that come with it.
"When talking about climate change, [older people] often think it is a 'youth matter' – something that is not relevant to them," she pointed out. "But climate change is a system change."
Peace on Earth: Ukrainian climate activists talk fossil fuels and war
Last year, Leung took part in Climate Advocacy Training for Youth, organised by CarbonCare InnoLab, a Hong Kong NGO dedicated to teaching youth about sustainability. Programme participants, all aged under 35, are mentored by local and international climate advocacy leaders so they can launch their own green campaigns.
The top participants are given the chance to attend the UN climate summit. Last year was the first time Hong Kong sent an official youth delegation to the conference.
COP27, which will take place in the city of Sharm el-Sheikh in Egypt, brings countries together with the goal of stepping up global efforts to confront the climate crisis. There, the youth delegates will attend seminars and exchange ideas with young people from around the world.
"After our discussions with negotiators from different countries, we will learn from their policies and bring them back to Hong Kong," said Ryan Yip Yuk-long, who has also been chosen to represent Hong Kong at the UN summit.
Hong Kong's youth delegates who will attend COP27 sit with those who attended COP26 last year. Photo: Xiaomei Chen.
As the heatwave in July marked Hong Kong's hottest month on record, Yip, 22, explained how this showed the implications of climate change for all of society.
"This hot weather is hard evidence that the climate crisis is happening and undeniable," said the Chinese University graduate who studied environmental science.
"Many countries have implemented policies to safeguard construction workers from hot weather. But there is almost none in Hong Kong," he said, adding that people living in subdivided flats and "cage homes" also suffered from limited access to fresh air.
"It is not just about environmental issues but also protecting the lives of citizens and their rights."
Why two Hong Kong teen climate activists say 'there is still hope'
It was in 2019 – the year youth climate activist group Fridays for Future organised its first global strike – when Yip found his calling. While he was an exchange student in the US, he witnessed passionate youth initiate climate actions and protests across the country.
"I saw everyone singing and dancing, but the sentiments were frustration and anger," he recalled. "In Hong Kong, these protests rarely happen, and schools would not allow it. Many consider it as a riot rather than demonstrations."
Yip noted that Hong Kong's "incomprehensive" climate change education was why so much indifference prevailed in the city.
"I can only recall learning about the three-colour recycling scheme in primary school – that is it," he said. "It is our responsibility to help [students] understand what climate change is."
"When you look at other countries, many people have been exposed to climate change education from early childhood. So when they grow up, they would be more eager to be an example for others and more prone to behavioural change. This is what I think Hong Kong is lacking."
Yip lamented that he had only learned about sustainability in liberal studies, and he found the curriculum was too limiting and shallow.
As the liberal studies subject has been revamped and renamed citizenship and social development, the topic of sustainability has been reduced to one of four subtopics under three modules.
"We are well aware of the limitations in the city's education system, so ... we suggest implementing learning hours in Other Learning Experiences (OLE), as a chance for students to attend TED talks or workshops related to climate change," he explained.
Meet Hong Kong's young climate activists striking every Friday
While Hong Kong aims to achieve carbon neutrality by 2050, Leung, who is studying for a master's in environmental science at the Hong Kong University of Science and Technology, criticised the city's current climate action plan. She compared it to one implemented by Mumbai – a city in India that is more vulnerable to extreme climate than Hong Kong – saying their plan was much more detailed and transparent.
"Climate action plans are not just about challenges, but also opportunities. As a financial hub, you would expect [more] discussion of climate finance, development of green jobs," she said, adding that in Hong Kong's 63-page climate action plan, only three delved into these topics.
Another Hong Kong youth delegate to COP27, Judy Cheung Nga-ching, 29, said the government needed concrete steps to back up its promises.
"I hope the government will have a more thorough climate action plan ... Purchasing carbon credits to achieve the carbon neutral target [is] a last resort," she said.
For 'Hong Kong's Greta Thunberg' climate activism continues in Britain
This month, the group will host three dialogues open to the public at Chinese University, the University of Hong Kong and Baptist University, collecting opinions from young people on local climate policies to submit to the government, as well as sharing about COP27.
"What we do starts from a local perspective, [but] at the same time, we have a global vision," Leung said.
"[Youth] are not just leaders of the present, but also the leaders of the future," Yip asserted. "So why don't youth, too, have their say?"
If you're interested in joining Youth Dialogue on Climate Change, fill out this form by August 17.
Get the word out
Delegates 代表
A person sent or authorized to represent others, in particular an elected representative sent to a conference.
Accelerating 加快
To make something happen sooner or faster.
Negotiators 談判者
Someone who tries to help two groups who disagree to reach an agreement with each other, usually as a job.
Implications 可能的後果
The effect that an action or decision will have on something else in the future.
Incomprehensive 不全面的
Not complete and including everything that is necessary.
Indifference 漠不關心
Lack of interest in someone or something.
Prevailed 盛行
To be common among a group of people or area at a particular time.
Sign up for the YP Teachers Newsletter
Get updates for teachers sent directly to your inbox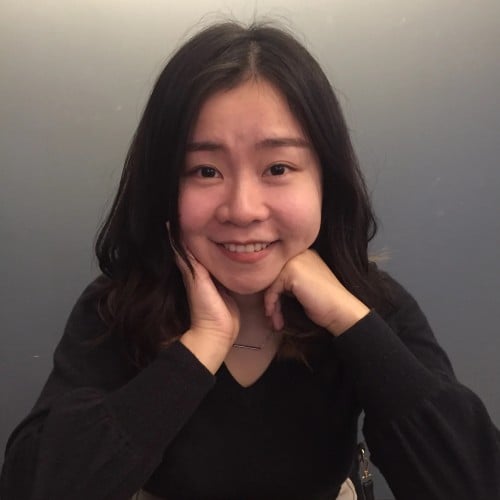 Kelly is a journalist from Hong Kong. She joined the Post in 2018, where she writes about Hong Kong's arts and culture, social welfare and the environment. She has a master's degree in Journalism from the University of Hong Kong.
Sign up for YP Weekly
Get updates sent directly to your inbox