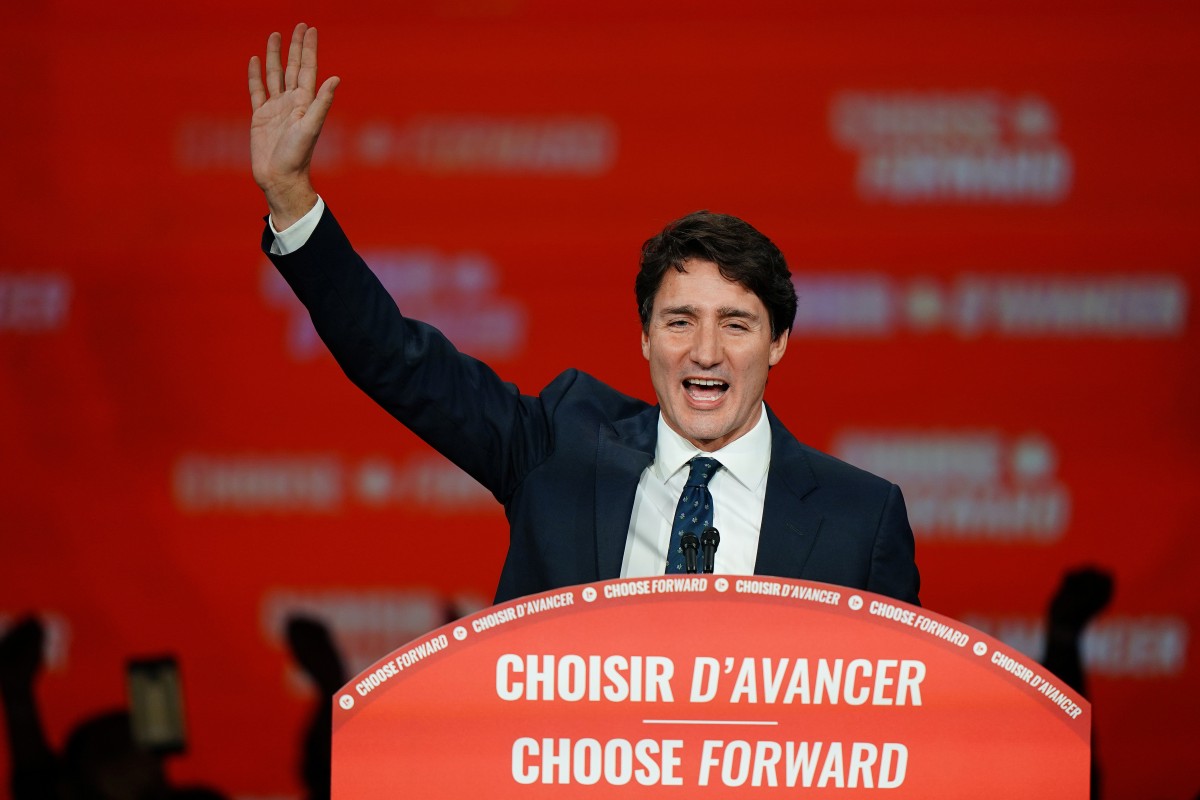 Liberal leader and Canadian Prime Minister Justin Trudeau celebrates his election win on Monday.
Canadian Prime Minister Justin Trudeau has managed to hold onto his power – but only just.
His Liberals party won Canada's national elections on Monday, but lost seats in government. This will make it difficult to pass laws later on. Trudeau will need to team up with another party – most likely the left-leaning New Democrats – to help him pass new laws later on.
Although the results were weak, they were better than many expected after Trudeau was involved in two big scandals this year.
Ecuador protests: President Moreno cuts fuel prices to end two weeks of violence
The first was when his former attorney general, Jody Wilson-Raybould, said he pressured her to halt the prosecution of the Canadian company SNC-Lavalin. Trudeau claimed he didn't want the workers to lose their jobs, but people were still upset that he interfered with the justice system.
The second was when old photos emerged of Trudeau wearing blackface and brownface. Trudeau has always presented himself as racially inclusive, so the photos severely tarnished his image.
The results are also impressive considering that Trudeau is one of the few remaining progressive world leaders in the Trump era. He has promised to take strong action on climate change.
Sign up the YP Teachers Newsletter
Get updates for teachers direct to your inbox
Subscribe to YP Weekly
Get updates direct to your inbox