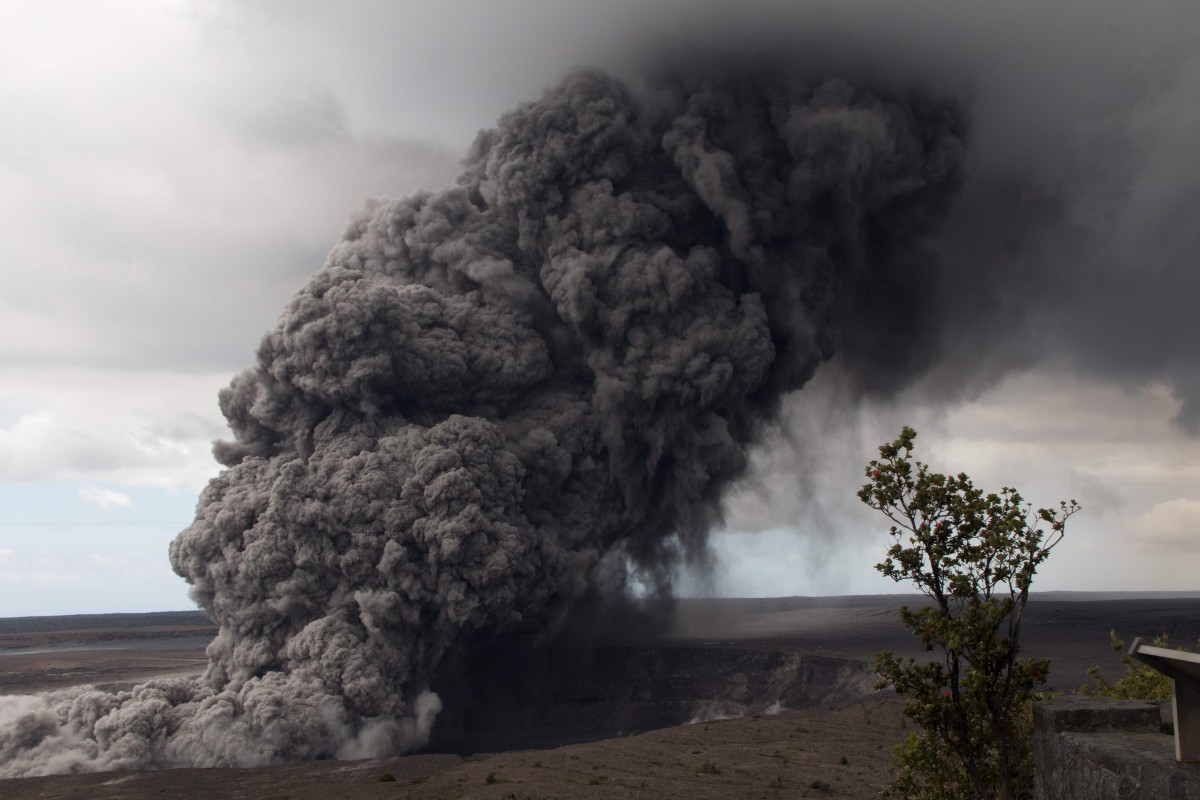 Geologists say Kilauea could erupt again soon.
The Kilauea volcano located in the US state of Hawaii spewed ash nearly 9 km into the sky on Thursday and scientists warned this could be the first in a string of more violent explosive eruptions with the next possibly occurring within hours.
"This has relieved pressure temporarily," US Geological Survey geologist Michelle Coombs told a news conference in Hilo, Hawaii's largest city. "We may have additional larger, powerful events."
Residents were warned to take shelter from the ash as toxic gas levels spiked in a small southeast area where lava has burst from the ground.
The wind could carry Kilauea's ash plume as far as Hilo, Hawaii's largest city and a major tourism centre, a government agency warned in an alert.
"Protect yourself from ash fallout," it said.
Some residents had feared a massive city-destroying eruption was coming, after Kilauea shot basketball-sized "ballistic blocks" into the visitors' car park on Wednesday and was rocked by earthquakes that damaged buildings and cracked roads in the park that was closed last week.
But geologists said the explosion was not particularly large and on a par with the last series of steam-driven blasts, which took place in 1924.
Geologists said it was extremely unlikely Kilauea would have a massive eruption like that of 1790 which killed dozens of people in the deadliest eruption to occur in what is now the United States.
Kilauea's falling lava lake has likely descended to a level at or below the water table, allowing water to run on to the top of its lava column and create steam-driven blasts, they said.
Pahoa fire station recorded a "red level" of sulphur dioxide, meaning the gas would cause choking and an inability to breathe, Fenix Grange of the Hawaii Department of Health told a news conference in Hilo.
There have been no deaths or serious injuries reported during the current eruption. Civil defence workers handed out one ash mask per family member in communities close to Kilauea to protect residents from the powdered rock, which is not poisonous but causes irritation to eyes and airways.
Sign up the YP Teachers Newsletter
Get updates for teachers direct to your inbox
Subscribe to YP Weekly
Get updates direct to your inbox