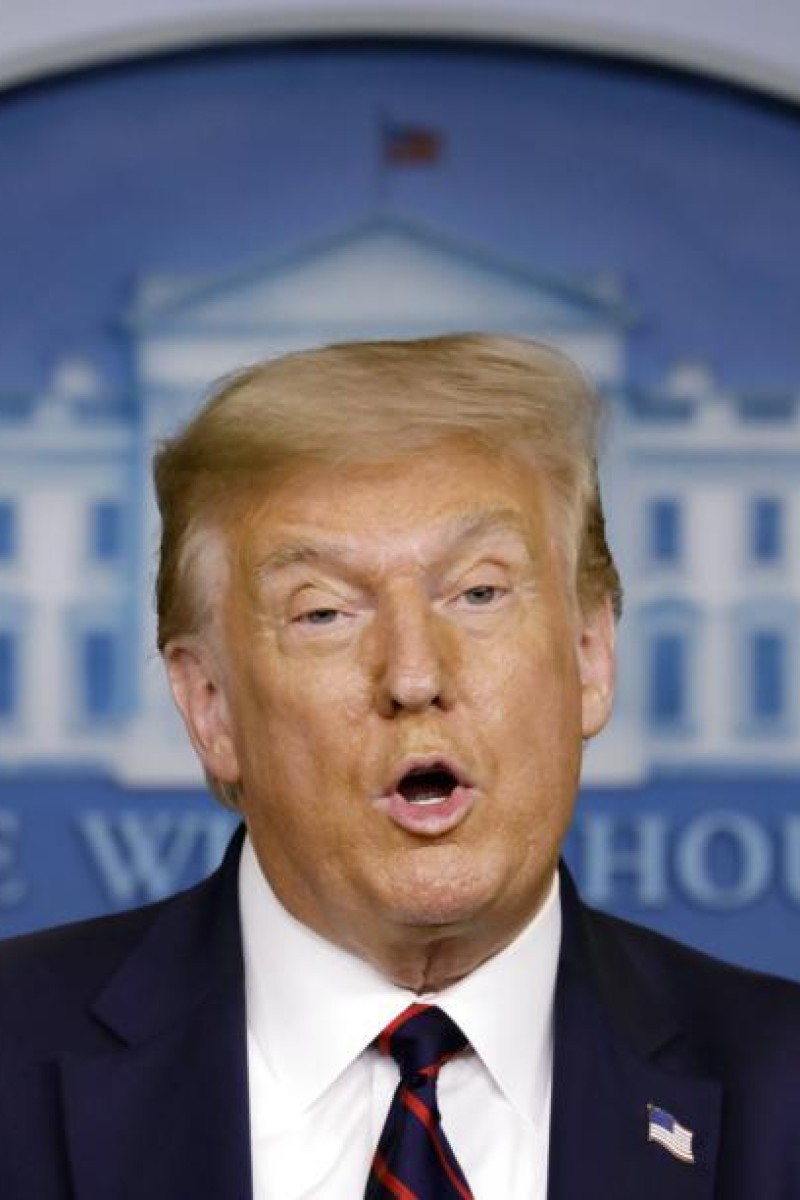 President Donald Trump suggests delaying US election due to Covid-19
Trump claimed that mail-in voting for the November election would lead to voter fraud

He is currently trailing behind former Vice President Joe Biden in national polls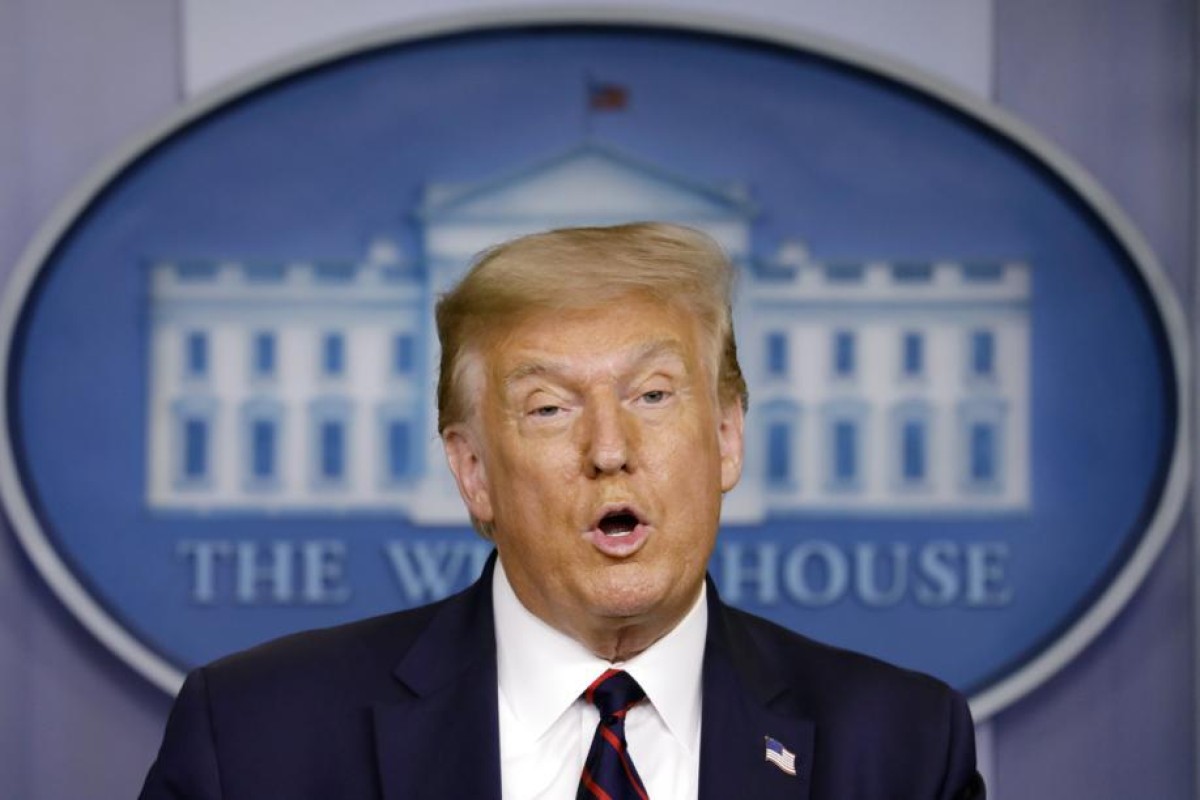 Trump raised the notion of delaying the Nov. 3 election until after the coronavirus pandemic eases, something he cannot do without the consent of lawmakers, who have already rejected the idea. Photo: Bloomberg
US President Donald Trump on Thursday floated the idea of delaying the November presidential election, although he has no authority to do so, as the Republican incumbent faces a tough battle against his Democratic rival Joe Biden amid the coronavirus pandemic.
Reiterating his claim that widespread use of mail-in ballots would lead to voter fraud, Trump tweeted, "2020 will be the most INACCURATE & FRAUDULENT Election in history. It will be a great embarrassment to the USA. Delay the Election until people can properly, securely and safely vote???"
Trump's attack against mail-in voting, which more states are looking to implement amid public health concerns, is the latest in a series of remarks he has made that appear to be aimed at delegitimising the outcome of the Nov. 3 election.
His suggestion of postponing the election, however, was swiftly dismissed by members of both the Republican and Democratic parties.
Do you need to be tested for Covid-19?
"Never in the history of the country, through wars, depressions and the Civil War have we ever not had a federally scheduled election on time," Republican Senate Majority Leader Mitch McConnell said in a TV interview, adding, "We will cope with whatever the situation is and have the election on Nov. 3 as already scheduled."
A US president is not granted the power to delay elections and any such decision would be up to Congress. The Constitution also stipulates that the four-year term of a president and vice president ends on Jan. 20.
Trump said at a press conference Thursday afternoon that he does not want to see the election pushed back but also does "not want to have to wait three months and then find out that the ballots are all missing, and, the election doesn't mean anything."
Some media reports have pointed to potential problems surrounding vote-by-mail, such as late arrivals and counting delays.
China orders US to close consulate in Chengdu
Trump has repeatedly questioned the postal voting system and even suggested during a separate TV interview earlier this month that he may not accept the results of the election.
"Well, I have to see (whether I will do so)," he said.
Widespread use of mail-in ballots may lead to a higher number of votes overall, likely benefiting the Democratic Party, pundits say.
Sign up for the YP Teachers Newsletter
Get updates for teachers sent directly to your inbox
Sign up for YP Weekly
Get updates sent directly to your inbox