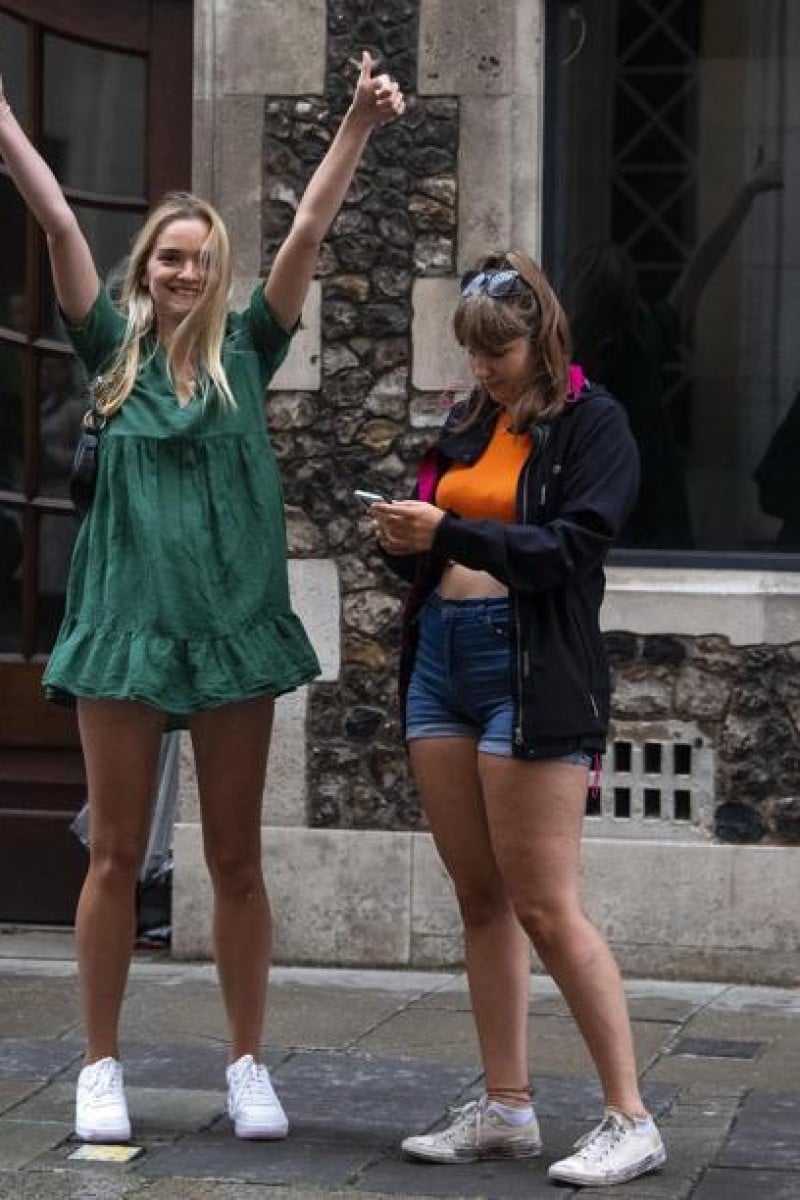 Britain's exam marking during Covid-19 causes public outcry as 40 per cent of students' grades lowered
Since schools closed due to the coronavirus pandemic, the government marked exams according to predicted grades and their institution's normal marks

This worked against high-performing teens from disadvantaged areas, depriving them of university spots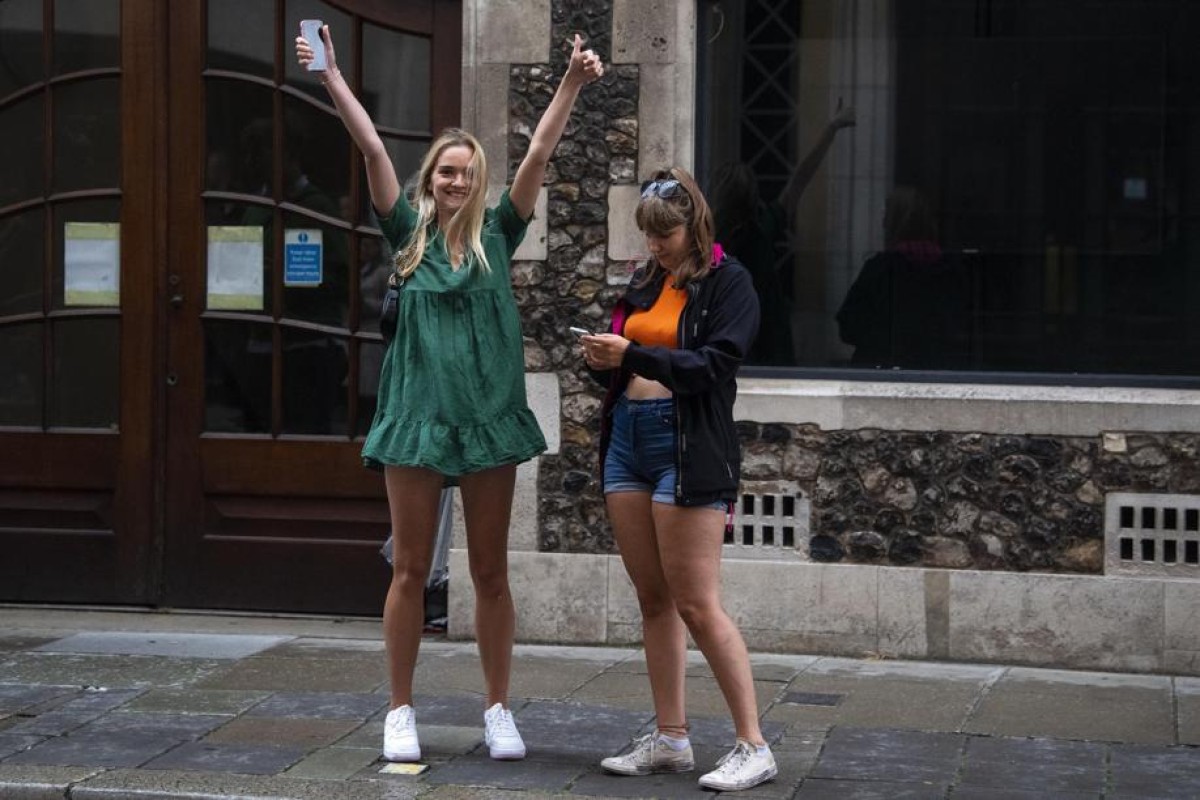 Students outside the Department for Education building in London, react to news of the policy U-turn on the system for awarding A-level and GCSE grades, Monday Aug. 7, 2020. Exam-grading policy was set because no exams were possible because of the coronavirus. The British government has scrapped an exam-grading policy that was set to deprive thousands of 18-year-olds, especially the more disadvantaged, of their university places. Photo: AP
Britain got a hard "F" for the way it handled its exams this year. Confusion reigned this week after the government scrapped a grading policy for the A-Level exams, which had deprived thousands of graduating secondary school students – especially more disadvantaged ones – of places at universities.
This year, with no exams and schools shut because of the pandemic since March, education authorities decided to go with predicted grades. However, in an effort to standardise the results, they were run through an algorithm which compared the students' performance with the past performance of their school. 
The algorithm saw many high-achieving students at underperforming schools, many in deprived areas, having their marks downgraded. Students at above-average schools kept their predicted grades. An outcry ensued. Hundreds of students protested and angry parents wrote letters of complaint to lawmakers.
Roger Taylor, chairman of the British exam regulator Ofqual, said the use of the algorithm had caused "real anguish and damaged public confidence".
Unis in Hong Kong to remain online for new semester
According to statistics released by the exam body, almost 40 per cent of students had their grades lowered by the calculation.
The reversal means students in England will receive the grades estimated by their teachers, unless the ones generated by the algorithm are higher. Education authorities in Scotland, Wales and Northern Ireland have made similar moves.
The same policy will apply to GCSEs, the exams taken by 16-year-old students. Those results are due Thursday.
Earlier in the summer, the International Baccalaureate also used predicted grades to award results to students after cancelling the IB exams. At least one school, the HKCCCU Logos Academy, filed a successful appeal, improving their students' marks to the maximum grade.
Sign up for the YP Teachers Newsletter
Get updates for teachers sent directly to your inbox
Sign up for YP Weekly
Get updates sent directly to your inbox